Updated in March, 2020
First, what is AOV in eCommerce

Average Order Value (AOV) is defined as the average dollar amount that a customer spends when placing an order, either via a conventional website or a mobile application.
AOV is one of the most important metrics in eCommerce. It can provide insights into your customers' buying behavior and preferences. At the same time, you can use it to estimate revenues and make informed decisions on your pricing, marketing, or merchandising strategies, among others.
AOV is directly correlated to your revenue and profitability. That's why in order to increase profitability, one option is to boost AOV values to higher levels by optimizing your current set-up. Other ways in which you can increase revenue, such as boosting website traffic and acquiring new customers (that is, increasing your customer base), demand more financial and time resources. As opposed to these alternatives, AOV optimization helps you work smarter, not harder, to achieve revenue growth. When AOV optimization is done right, the result will be two-fold – both new and existing customers are likely to spend more either at the current or at the next transaction with you.
How to Calculate Average Order Value (AOV)
Tracking your AOV should be a regular part of your online business management processes. To calculate a monthly AOV, simply divide the total revenue collected by the total number of orders.
The Average Order Value formula is that simple!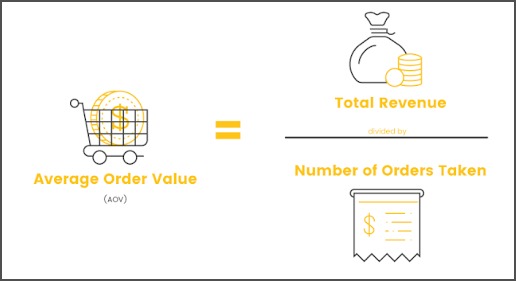 For example, if your company completed 10,000 transactions for a total value of $400,000, then your AOV is $40 (or $400,000 divided by 10,000). Most retailers calculate the AOV on a monthly basis, but any timeframe will work. When you track a monthly AOV, it is interesting to watch out for seasonality, which obviously you'd be missing out on when you calculate a yearly average. Of course, daily averages are also a good idea to look at, especially when you launch special offers or big discount days, such as Black Friday or Cyber Monday.
AOV Tracking in eCommerce – Benefits and Advantages
Every business, whether brick-and-mortar or eCommerce, spends a considerable amount of resources marketing its products to a targeted demographic. Tracking AOV by segment and marketing channel will help to determine just how successful those marketing strategies and tactics truly are.
You can also identify sales trends, gaining insights into which products are selling and which ones are not. Based on this information, you can adjust your pricing strategies for those that are attracting fewer or lower value sales, and invest more analytics and marketing money into those that are attracting higher value sales.
Too many online marketers focus the bulk of their energies on developing new ways to increase traffic to the company website. However, increased traffic also comes with its own fair share of potential problems.
To really make an impact on the company's bottom line, focus on increasing the quality of the traffic and, as a second step, the Average Order Value (AOV), by optimizing the ordering process. Since every individual order has an associated transaction cost for the company, filling less orders of higher average revenue may save more time, money, and manpower in the long-term.
How to Increase Average Order Value (AOV)

By implementing some very basic strategies for boosting the AOV, even a company with a relatively small customer base can increase its revenue.
However, as in many marketing areas, there's no one-size-fits-all approach to AOV, either. Before implementing any of these tactics, you should segment your customers based on the amount they spend with your business, or other criteria that make sense for your business. The segments will help you use and target these tactics effectively, as well as make it easier to further adjust and develop them.
1.     Market to Repeat Customers
We all know that it is easier and cheaper to keep an existing customer than to attract a new one. Repeat customers also tend to spend more with each new order because they already trust your products and services. According to RJ Metrics, repeat customers in the top ten percent spend more than three times the AOV of the bottom 90 percent of online consumers. And the very elite one percent of consumers spend more than five times the typical purchase. That's a tremendous boost in AOV.
Consider sending email reminders or coupons to current customers who have been away from your website for a significant time frame.
Offer a one-time-only sales promotion for "preferred customers."
Track previous purchases of top spending customers and make targeted recommendations for new products and services that might help them resolve a particular problem.
Tip: If you're a software company, compare your AOV to the global AOV of all transactions moving through 2Checkout's platform, which is $56.
2.     Offer a Discount at an Order Amount Threshold
People are usually drawn to offers. You can leverage this to increase your AOV by offering a discount for a minimum order amount. Set your minimum purchase at $50 or $200 or whatever figure makes more sense for your business, and offer your visitors an incentive to spend that much.
These types of discounts can also be used in combination with follow-ups to abandoned carts or unfinished orders – all are great ways to re-attract those indecisive customers back into your sales funnel. Your eCommerce platform should be flexible enough so that you can edit and set your own follow-up rules, such as number and follow-up type, promotions included, time intervals, etc.
Set a value threshold to trigger discounts.
For retail companies, use the threshold as an incentive to get free delivery.
Let your customers know the offer is for a limited time only, to encourage them to finalize the purchase.
Expert Insight:
"Add an additional x percent off if their order exceeds a certain value. To really ratchet up the effectiveness of this tactic, make it a time-sensitive offer to create urgency."

Source: neatly.io
3.     Offer Bundles and Packages
Companies in nearly every industry are using bundling these days. Not only does it save the customer money, but it also makes the purchasing process easier and faster. And if you don't have any products of your own to bundle together, then consider bundling with products from other merchants. Collaborate with these on an affiliate model.
Products and services that typically complement one another are the best products to bundle.
Consider programming the website to analyze the customers' buying habits as they place items in the shopping cart.
Then make recommendations for other products and services at a bundled, discounted rate that the customer might also need (enable in-cart dynamic bundling with discount tiers triggered by the number of products added to cart). Everyone likes to feel that they are buying more for less.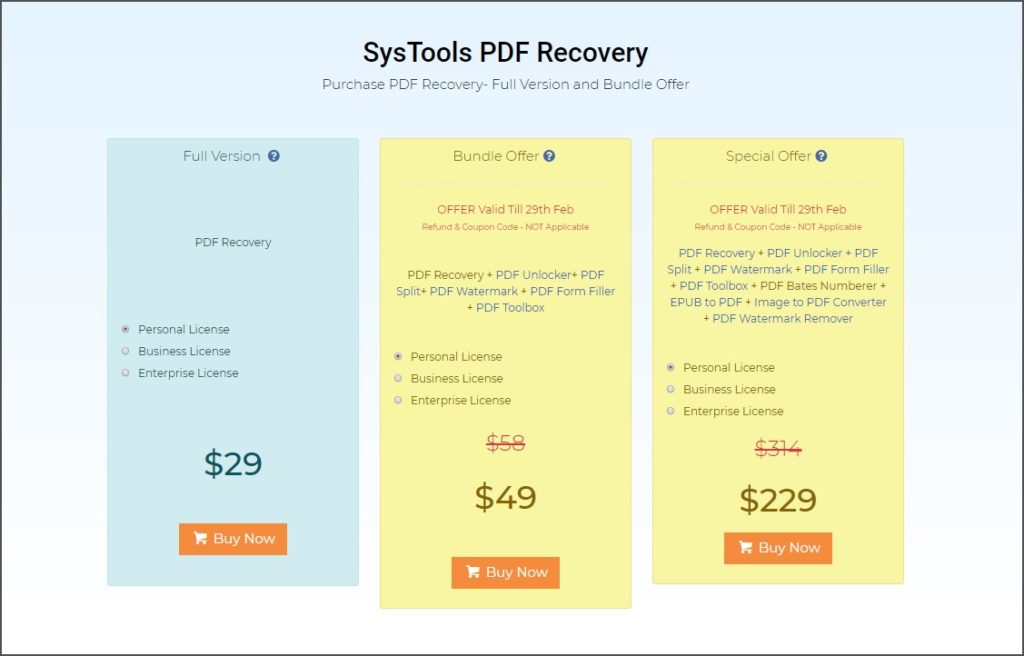 Where and how you offer bundles and packages is also important. You can offer them directly in the shopping cart, for example.
Implement your bundling strategies intelligently and make it easy for your customers to buy the additional item, i.e. do not require them to enter payment details again.
4.     Offer Savings on Bulk Orders
Especially if you are a B2B, but even for a B2C business, chances are that some of your customers order in bulk. This is yet another great opportunity to leverage in order to maximize AOV.
Ordering large quantities can be perceived as a risky move by many buyers as there is a lot of money at stake. Many could just give up a purchase because they associate a high level of risk to it, and thus, a higher potential loss would be implied. You can reframe this potential loss into the savings obtained by increasing their order quantity/value.
Displaying how much they save on bulk orders also entails prevention of cart abandonment. Considering that the savings value is in direct relationship with the order value, customers might even feel incentivized to increase the latter, thus maximizing your AOV metric.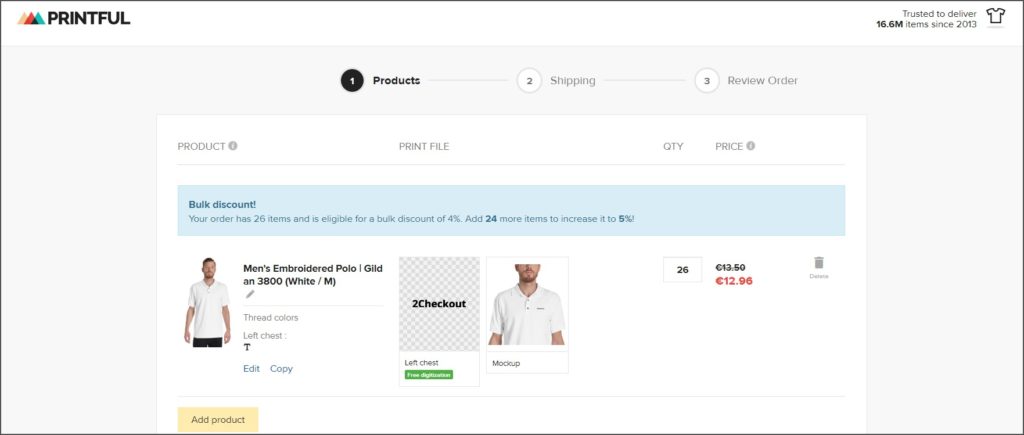 Expert Insight: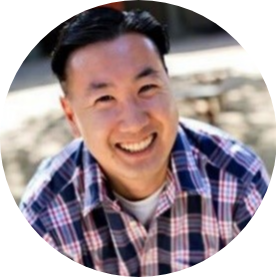 "Remember that people like to buy in bulk. […]. You can connect with customers who make bulk orders (because YOU get their information when you sell on your site). You can offer them a discount if they continue to purchase from you in the future."

Source: maximizingecommerce.com
5.     Try Cross-selling and Upselling
Cross-selling and upselling have been used for a long time to drive more sales in terms of both volume and value. While cross-selling encourages customers to add more products to the cart, upselling drives them to add more expensive ones.
The core of the cross-selling strategy resides in the extra value that you provide to the customers. You don't simply recommend them an additional product, but a complementary one that would enhance their experience when combined with the primary one. The cross-sell ends with a win-win situation as it increases both customer satisfaction (along with Customer Lifetime Value) and order value. This strategy is also cost-effective, since it does not require you to increase any operational costs as a trade-off for maximizing revenue.
As in many marketing areas, everything starts with the customer. In order to be able to offer a truly valuable cross-sell, you need to embed a personalization approach in your strategy. Research and data will complement your efforts of understanding both your new and existing customers. Monitoring buyer behavior can provide you valuable customer data, such as:
The stage in the buyer journey where the (potential) customer is (to determine the right timing and place of the cross-sell)
Data such as visits to specific pages, time duration on visited pages, searched products etc.
Historical data about past purchases
All of this data will help you build customer profiles and determine the optimal cross-sell combination, i.e. the one that provides most value to each of them. Don't be afraid to get personal – offer personalized recommendations (backed up by the obtained data) and identify your shoppers by their names. This will prove useful especially in the case of repeat customers.
And if you feel that a client who did not add the complementary product means you've lost a cross-selling opportunity, rest assured. Post-purchase cross-sell has you covered.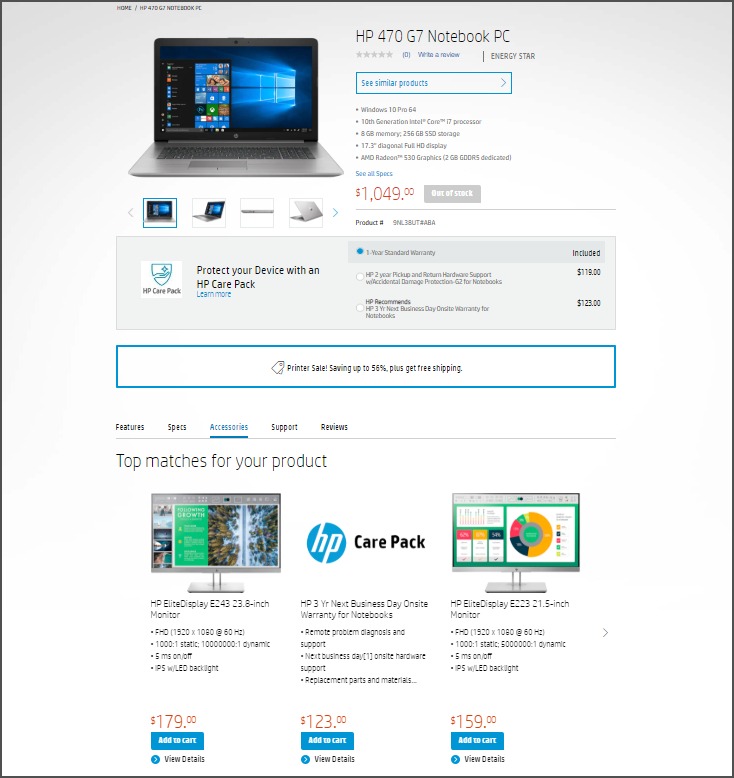 As opposed to cross-selling which increases sales in terms of volume, upselling fuels sales in terms of value. The gist of the latter resides, too, in providing extra value to customers. Once they add a product to the cart, an upselling campaign would recommend them a superior product both in terms of benefits and price.  Extra options, new product versions, or enhanced support can account for extra added value that justifies the upsell.
However, both cross-selling and upselling require a fair share of consideration for the tone of the message. In the end, you want to demonstrate to customers that those offers are meant to help them and provide extra value, at the expense of putting them off with a salesy speech.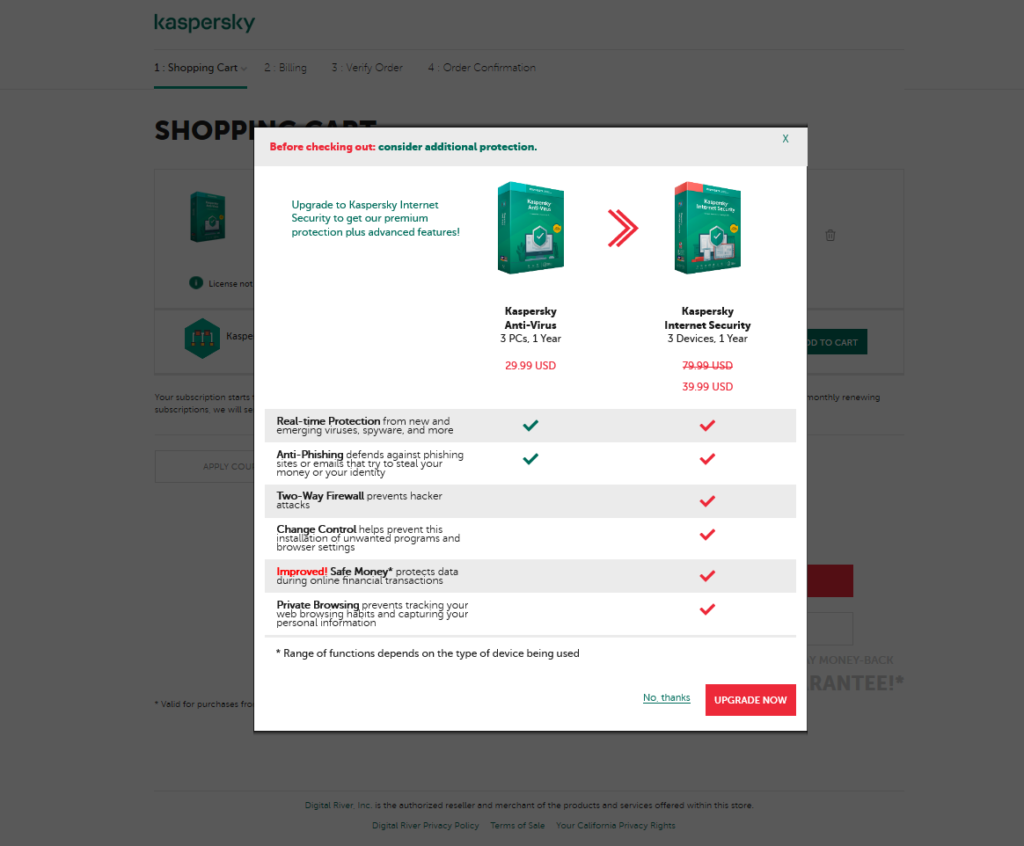 Expert Insight:

"As a conversion play, a cross-sell might seem like a barrier to completing the sale, as you're introducing something new right before a prospect is about to make a purchase. The fact is, cross-sells and upsells at the checkout can significantly increase the average order value (AOV), and when handled well, can work to sweeten the sale for prospects."

Source: campaigncreators.com
6.     Cross-sell a Lower-Value Product on Thank-You Page
Cross-selling is already an effective tactic, but data-driven cross-selling pitched on your Thank You page can be even more powerful. In the latter case, you provide extra value to a customer who has already committed to buy from you and whose data is already stored. Therefore, a second purchase would become invariably easier to complete for both parties. As opposed to a standard cross-sell, a Thank You page cross-sell won't disrupt the purchase process and you don't risk losing that customer.
The challenge, as well as the key to cross-selling on the Thank You page, is to look at the buyer's experience holistically, that is, to take into account the usability, the relevance of the content shown to buyers, as well as the backend flows and processes. If backed up by customer data, there's a higher likelihood that the recommended cross-sell is well received by the customer. Providing a discount on it or even on a lower-value product will definitely make the cross-selling even more appealing.
Automation and APIs can enable you to provide a seamless cross-selling process on the Thank You page. These will gather relevant information during the purchase process to determine, behind-the-scenes, which product to be presented for the cross. Overall, this is not only about cross-selling, but also about improving the entire purchase process.  
Endpoint security company Bitdefender increased AOV by 12% with these tactics alone.
7.     Set a Free Shipping Threshold  
Here's the customer insight that will help you make sense of this tactic – customers want to spend their money on actual products, not on shipping. Leverage this insight to create an incentive for customers to spend more money on your products. By offering free shipping at a certain threshold, customers will be motivated to reach that threshold. Apart from AOV, this tactic will benefit also your conversion and cart abandonment rates.
However, when you set the minimum order value threshold, you need to take into consideration your shipping costs, profit margins, and product prices. In the end, you don't want free shipping to work against your profits.
The last step of an effective free shipping at a threshold offer would be to make it visible on your website – showcase it on your homepage, on banner ads, in your newsletter, on social media etc.
8.     Provide Cashbacks
Cashbacks work in a similar manner as loyalty programs do. By providing a cashback upon each purchase, you essentially incentivize customers to do a repeat purchase in order to redeem the cashback. They are usually perceived as an extra value that the customer gets for the money they spent.
A cashback can take the form of a coupon/voucher/gift card or of a "currency" that can be used only in your store.
The key to cashbacks is also related to the sense of urgency – make them time-limited so customers will feel the urgency to redeem them. To work on your AOV, you can also set minimum order values that must be met in order for the cashback to be eligible for redemption.
From a psychological point of view, cashbacks act as a reward, i.e. a stimulus which can alter the behavior of the customer. Customers may perceive them as a reinforcement to buy (a certain amount or volume) in order to receive them.
Expert Insight: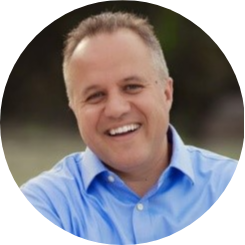 "Businesses should consider strategies like incentives to drive customers online or bonuses for increases in average online order value."

Source: manufacturing.net
9.     Build and Leverage a Loyalty Program
A study conducted on loyalty programs from over two thousand companies revealed that this retention tactic increases AOV by at least 13.71%. Loyal customers are less price-sensitive, spending 67% more than new ones, and stats only reinforce that your existing customers are truly valuable. With all of these figures in mind, it would be a loss not to foster customer loyalty. Ultimately, your retention efforts will pay off.
Reminder – Segmenting your customer base per tiers is key to effectively design and apply incentives/strategies for each segment.
A loyalty program can be leveraged in many ways, including helping you increase AOV. Upon each purchase, a customer earns points/discounts for future transactions. In this way, they are provided with an incentive not only to return, but also to spend more on next purchases. Loyal customers are familiar with your offering, and have already developed trust in your brand, so the likelihood of them spending more on repeat transactions is higher.
10.      Aim for Localization
If you are selling on a global level, then you already know that AOV varies by country and by payment method.
For example, according to the 2016 data,  Switzerland had the highest AOV, at $63 compared to the global average of $48. Finland, Sweden, and Germany were also among the top AOVs per country at $57. Traditionally, all of these nations have strong economies, and if you are selling a high-value product, you should target countries like these.
At the opposite end of the spectrum in this 2016 data, there were countries like Russia and Nigeria, with a significantly smaller AOV (i.e. $30) for software and SaaS purchases.
Regarding payment methods, consider adjusting your pricing strategy by country/ region, depending also on which payment methods you accept. Let's see why. Checks and bank transfers/eCheck/ACH had a high AOV in 2016. OK, that's a no-brainer. Next in line were Diners Club and American Express, with an AOV of $55. Visa and MasterCard were employed for more than 70 percent of all online transactions, having an AOV of $49. Not surprisingly, the value was very close to the global average of that year, which was $48. Alternative payment methods such as eWallets, Qiwi Wallet, WebMoney, Yahoo Wallet, and Ukash came with a low AOV.
11.      Conduct A/B Testing
Ultimately, all these tactics are not to be taken for granted. It's of the utmost importance to use A/B testing to test these tactics, as well as the different approaches to them. This tool can provide you with valuable insights into your buyers' psychology and help you understand to which tactic and approach they respond better, i.e. in a way that converts.
Let's take upselling as an example. A/B testing can ultimately help you identify barriers to the tactic's success that you may overlook otherwise because they are too small. For instance, it may not be the pricing that hinders the upselling strategy, but the way you present the offer in terms of layout, colors, or field names.
A/B testing can help you get customized research which will help you back up strategic decisions.
Despite the plethora of case studies and best practices out there, it's not guaranteed that you'll find exactly what you need to gain conversions on your upsell offers. Even if a research finding fits your case perfectly, it is not guaranteed that it will work the same for your business. It's always good to get ideas and a starting point, but, remember there's no one-size-fits-all approach here.
Finally, A/B testing will save you lots of time. Instead of following a trial-and-error approach, you implement exactly the changes that will yield optimal results.
12.      What about AOV and SaaS?
SaaS companies face different challenges compared to more traditional software companies or even general eCommerce enterprises. KPIs are also different (we're not going to talk about Customer Lifetime Value, Monthly Recurring Revenue, and other related data in this section), but one factor remains consistent. SaaS companies are also interested in increasing their AOV.
SaaS is flexible, so take advantage of this.
You can increase AOV by letting (potential) customers trial higher-service tiers.
There are several approaches to this – for potential customers, you should provide a free trial (with full access to the product features) in order for them to experience your solution before buying it.
Anxious to gain a stronghold in the related industry, many SaaS startups often hurry to build a large customer base through free trials. When the free trial is over, several marketing tactics can be effective in transitioning those clients from "free" to "pay."  But not all "pay" is equal.
The other way of encouraging trials of higher service tiers would be to offer customers who use a freemium version a time-limited glimpse of the paid version for the solution they are using. Other marketing tactics aimed at educating them (such as educational content) might work as well. Once they start to become familiar with the additional features, they are more likely to upgrade to the paid plan.
How can you increase the AOV of that purchase/upgrade to a paid plan? Sometimes it's all about messaging and cart optimization.  However, other times it can simply be a design issue and the clarity with which you present your offer.
SaaS provider 123FormBuilder increased revenue with several optimization projects. First, they optimized the cart and segmented their customers based on … AOV. That's right! For higher-value services added to the cart, the cart behaved differently (simplified ordering process with one step instead of two steps). They also obtained a 63% increase in conversion rates for high-value products, which translated to a 12% revenue uplift.
Conclusion
Increasing the AOV is an easy way to boost profits and maximize marketing dollars. By offering direct incentives, upselling, and cross-selling in such a way that the customer is motivated to spend more money, the enterprise can increase revenues rather quickly and with little additional effort.
Make the purchasing experience as frictionless as possible by offering multiple forms of payment options, including popular ones, locally. Create a checkout process that is streamlined, without asking for lots of redundant personal information from the customer. Also, remember that optimizing your Average Order Value can take place across all steps of the sales funnel (including after purchase!), leading to both increased productivity and profitability.
Care to share some tactics you employed for boosting your Average Order Value? Let us know in the comment section below!
For a quick, visual overview, make sure to also check out the infographic on this topic.