Updated in February 2020
Needless to say, customer acquisition is one of the most critical factors that determine SaaS growth. So if you want to grow your SaaS business, you have to understand how you are attracting and converting visitors into customers.
For sustainable SaaS growth, you need to look at:
 Customer acquisition rate;
 Customer acquisition cost;
 Customer acquisition speed.
Ideally, you should have a high acquisition rate, at a low cost and an accelerated acquisition speed. However, you need to be careful about how you achieve these. Acquiring quickly many of the wrong kind of customers will not do you any service. You will have a high customer acquisition rate and a low acquisition cost, but with a high churn rate, meaning that your acquisition effort is going down the drain. You'll be starting from scratch, with less money in your pocket.
To make sure you get it right, I asked a few of my favorite SaaS experts to share some lessons they learned along their career path on customer acquisition.
Here are some great points you should keep in mind on ways to increase your acquisition rate.

Nichole Elizabeth DeMeré
SaaS Consultant & Customer Success Evangelist
Twitter: @NikkiElizDemere
"The best advice I have for SaaS companies looking to boost acquisition rates is to focus on the customer – who they are, where they spend their time, what words they use to describe their needs, wants and experiences.
If you don't know, it's okay to ask. It's more than okay, it's vitally important to get voice of customer data to learn about your customers' desired outcomes, expectations, hopes – and what they feel they need from you to achieve those things. And early on in the sales funnel, you can ask how they found you (as a clue to where you can find more like them). The answers to these questions will direct everything from your value proposition to how you spend your marketing budget.
Too often, I think marketers focus on the acquisition channels they are most comfortable using, rather than the channels their target customers use, which is usually because they haven't done sufficient research into their ideal customers. As in – they never asked.
I would also suggest making a list of the most likely channels, from your customer surveys and interviews, rank those ideas in order of which you *think* will work best, and test the top three based on how many potential customers are there, how many prospects you get through that channel, and how many of those prospects fit into your ideal customer profile. Then double-down on what works best."

Trevor Hatfield
Founder & CEO at Inturact
Twitter: @trevorhatfield
"The most important aspect of customer acquisition is to first know your customer. These aren't your marketing personas, but your ideal customer profile. You need to know your customer pains and gains and make sure they align with your products gain creators and pain relievers. This is the first step in knowing how to talk to your ideal customer and ultimately attracting them with the right messaging. This is the biggest mistake I see in the SaaS space. Without really knowing your ICP, you don't have a chance to acquire them, even with the best marketing tactics."

Kaleigh Moore
Freelance writer in SaaS and eCommerce.
Twitter: @kaleighf
"Educating leads at different stages of the buyers journey with the help of automation makes customer acquisition a lot more successful.
Here's what I mean:
Having educational content in different formats (interactive content, emails, blog posts, videos, etc.) for leads at the top, middle, and bottom of the funnel means that you can deliver a more relevant, personalized experience to SaaS leads and convert more customers. With automated tools, this becomes a lot simpler. Integrations between a CRM and a tool like an ESP for example, mean you can automatically trigger relevant campaigns based on lead activity."

Patrick Campbell
Co-founder & CEO, Price Intelligently
Twitter: @Patticus
"My biggest piece of advice around acquisition and SaaS Growth is that having a good growth strategy is now table stakes. Given how dense the market has become for a prospect's attention, you can't grow your business effectively if you're just focusing on acquisition; you need to focus on retention and monetization, which are 3-5x more effective at revenue growth than just focusing on getting new customers."

Andy Mura
Head of Marketing at Userlane
Twitter: @andy_mura
"Everything boils down to three elements: brand, product and customer success. If you look at the fastest growing SaaS companies currently in the market, they usually have these three elements in common.
Sure, you need to generate some initial buzz and draw attention to your product, it's a noisy world out there. To get some attention you need to be absolutely sure you are aware of every little detail about your customer persona and know how to address your target group. The single old "gotta catch'em all" funnel doesn't work anymore. Nowadays, you need to define multiple personalized journeys and each lead generation activity needs to be extremely specific.
After you've managed to cut through the noise, your potential customers need to perceive the actual value of your product. A very distinctive brand with a solid positioning, a polished product that meets the needs of the target group, and a great UX combined with a thorough customer success program are the main elements that lead to acquisition and advocacy.
Some of the largest companies in the market often mention referrals as their main source of leads. That's because customers identify themselves with their brand identity, realize that they've improved their lives by effortlessly implementing and using the company's product, and know that such companies will always support and help them achieve their goals."

Shayla Price
B2B Content and Email Marketer
Twitter: @shaylaprice
"SaaS growth depends on customer success. To acquire new customers, it's important that your team focus on solving the customers' problems. Eliminate any distractions that don't achieve this goal. You want every customer interaction to lead to the desired solution. "

Joel Klettke
CRO and SaaS Expert
Twitter: @JoelKlettke
"One of the most valuable acquisition lessons a SaaS company can learn is also one that most SaaS companies seem to be ignoring: conversion does NOT end with trial sign up.
I've been tapped on the shoulder by so many SaaS companies who want to overhaul their websites or change their ads, but when we consult the data, we learn that lead numbers aren't the real issue. The real problem is often that there's been very little thought, planning or infrastructure built to carry the lead over the finish line: to turn them into a real customer.
SaaS companies need to take a long, hard look at how they onboard customers. Does your content and in-app experience drive a lead towards their "aha" moment of receiving value? Or are you blindingly chucking emails and in-app messages at them in hopes they'll start paying you money one day? This is the blind spot I see most often, and the one I love helping them fix."

Khalid Saleh
CEO Invesp
Twitter: @khalidh
"There are many channels that a SaaS startup should consider. Determine the top 3-4 channels you believe your customers hangout on and test them out. Some channels are easy to test, other are more difficult. PPC is an easy to test channel and you can get started and figure out whether it is a possible channel within a month. Social media or SEO on the other handle will take much longer. So, your initial testing for each channel must take the time and money into account. If your testing reveals that a particular channel is a possible growth channel, then you can move into optimizing that channel and investing more heavily in it.
Most of our b2b clients get the best returns from either paid channels or content channels. Our b2c clients are doing very well with influencer marketing."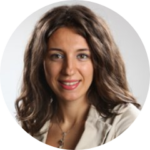 Alexandra Marcu
VP Corporate Marketing at 2Checkout
Twitter: @alexandra_marcu
"Totally agree that you need to know your customer and understand their needs and pain points, with all this entails, before you can start selling to them. But let's take a step backward and look at the technology that will enable and improve acquisition: from marketing automation, to analytics, to onboarding and smarter digital commerce tools. Commerce is a big piece, it's how you actually monetize those freshly acquired customers, right? We're talking about tools for frictionless, localized payments; about platforms that allow the flexibility to experiment with new business models and to sell across channels with any type of pricing or rate plan. Finally, back-office tools to help handle recurring billing, invoice management, security and fraud management, finance, tax collection and regulatory compliance are critical, to name just a few areas. So, a big part of handling acquisition right is choosing the right tech solutions that can sustain and optimize the way this process happens.
 If we look at B2B, in particular, you'll notice how yesterday's assisted sales processes have been shifting towards automated or self-service models in recent years, all facilitated by technological developments. This is not to say you should let go of your sales team or customer success leads – their role in building personal connections with prospects and clients is invaluable and irreplaceable. Think rather of all frequent, repetitive tasks that consume a lot of manually intensive labor, which could be automated in the background with a technical solution. Think also of all the leads that are too small to pass a certain score threshold and stay forever in "lead purgatory." All those small opportunities could add up to a nice amount that you wouldn't want to miss out on. Use automation and self-service tools for that. Many other such optimizations are currently within our reach in the eCommerce world, when we include the right tech solutions in our business environment."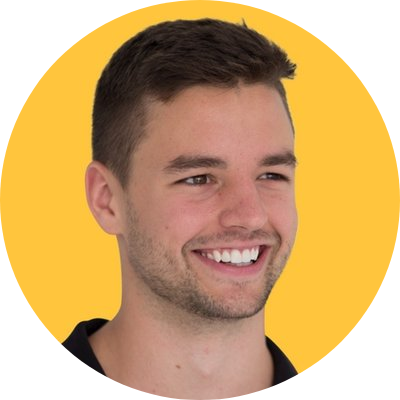 Wes Bush
Founder of Product-Led Institute and Author of the bestselling book Product-Led Growth
Twitter: @wes_bush
"The way we sell SaaS products has changed. If you haven't noticed already, people aren't jumping up and down to sit through a long sales demo with you anymore. The modern buyer wants to try before they buy. Having a free trial or freemium model is a necessity if you want to dominate your market."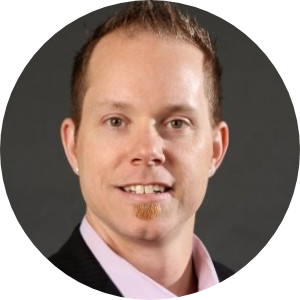 Shane Barker
CEO and Digital Strategist at Shane Barker Consulting
Twitter: @shane_barker
"My biggest piece of advice would be to segment and define your target customers and then build specific conversion funnels for each. This essentially starts with thorough research and understanding your customers, creating customer personas, and then targeting each segment differently.
You can't have a broad-level customer acquisition strategy, but need to do it at a more granular level. Once you know who you're targeting it becomes much easier to customize your strategy for each customer segment."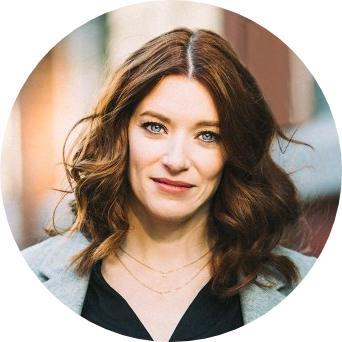 Georgiana Laudi
SaaS Marketing & Growth Advisor, Co-founder at Forget The Funnel
Twitter: @ggiiaa
"Marketers are often obsessed with executing tactics, and it makes sense, we're under a lot of pressure to deliver results. To make matters worse, most of us suffer from intense shiny object syndrome. We see expert after expert telling us what's worked for them, at their company, with their customers. But, what about ours? I'm regularly asked about Facebook ads or landing page copy from marketers who lack clarity about outcomes they're trying to create or who their best-fit customers are.
The answer to nearly every growth-related challenge your team experiences can be found in your customers. When you deeply understand who your best customers are, finding more of them becomes much easier, turning them into happy customers, easier still. But we need to think less about transactional moments (that serve the business) and more about our customer's experiences and their measures of success. Rather than tracking things like "trials started" or "payment source added", measure your customer's ability to gain value. From your customer experiencing the problem you solve to singing your praises. This shifts focus away from looking at your customers through the lens of value to you, to how you're providing value to them, and how you're helping them achieve their goals. It may sound altruistic at first, but SaaS lives and dies by our ability to activate, engage and retain customers, more than just acquire them."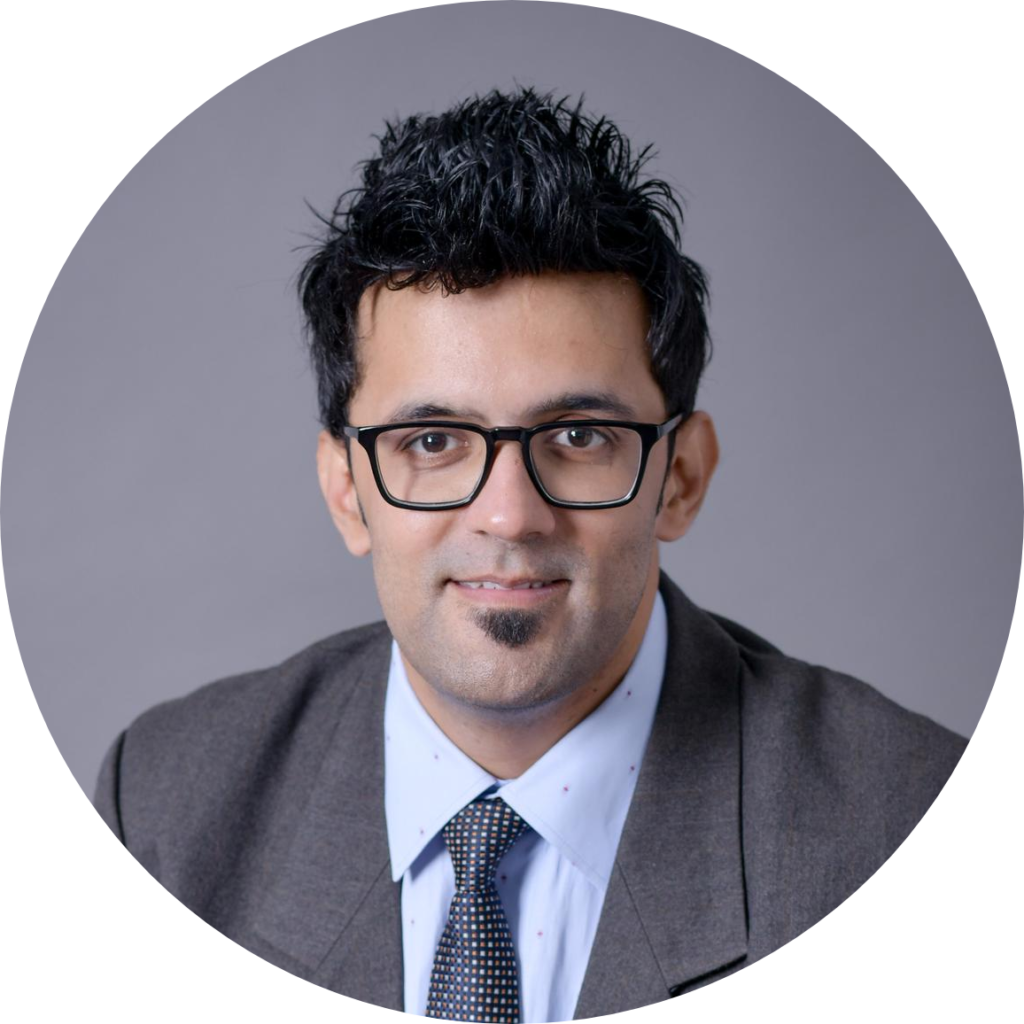 Jitendra Vaswani
Digital Marketing Professional and Founder of BloggersIdeas
Twitter: @JitendraBlogger
"SaaS product growth depends on customer success, to be honest – customers use your product and get results.
I have my own experience of launching a SaaS product for my clients and, to do this, we found the top affiliate marketers in the industry who could help us get new customers.

To get new customers, it's important that you find the right affiliate marketers to promote your product and also, your product should solve the pain points of a particular industry. We did a lot of webinars and put out educational guides for the users who were buying my client's product.

Many companies are still not using the power of affiliate marketing to get new customers; this approach needs a lot of outreach and planning. Use affiliate marketing as part of the strategy for your SaaS product and you will see a spike in your users."
Courtney Kehl
Founder and CEO of Expert Marketing Advisors
Twitter: @courtneykehl1
"For sustainable SaaS growth, creating and maintaining a frictionless user experience before and after acquiring customers are key. Customer interactions occur frequently, and users have come to expect an optimized experience as a basic requirement.
Many SaaS startups find themselves unequipped for the challenge that comes with customer growth, but as the subscription model becomes mainstream, businesses have the unique opportunity to earn repeat business. By delivering a frictionless user experience at every customer touchpoint, including operational support such as customer service and financial interactions, businesses can turn customers into passionate advocates for the long term. It's an area that is often overlooked but when carried out well, this lowers the customer acquisition and expense drain that company's often experience."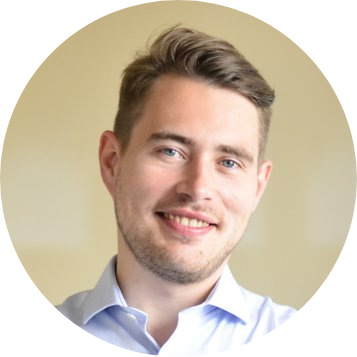 Pierre Lechelle
B2B Growth Marketing Consultant
Twitter: @PierreLechelle
"The most important to really nail your Customer Acquisition Strategy is to understand your business model. If you're selling to small accounts (ACV less than $5k), you need to have some sort of an automated model. Whereas if you're selling to mid-market or enterprises, you're gonna need something that's much more sales-intensive (e.g. outbound). As a Marketer, it's primary that we have our say in the entire go-to-market strategy so that you can inform the leadership into the segments that you want to tackle (and the investment that will be required). 
Once that's done, the best investment that you can make is to build the picture of your industries and personas. Getting to know the people who will be purchasing from you is primary to your success. You need to understand who they are, what motivates them and where do they struggle. Only then you can define a strategy to acquire them. Armed with all this knowledge, acquiring customers will become easy."
That's all folks!
Hope you found these tips useful. If you have any more to share, we encourage you to do so in the comments section below!
For the main takeaways, make sure to check the dedicated infographic.