You may think that you need money to get money, but that's not always true. Traffic certainly isn't as hard on the budget as much as you may think. Indeed, traffic can be free. It takes a while to build it up, but with strategic thinking around what your visitors need or want to hear and how they want to hear you can create some quality content that, in time, generates good organic traffic.
We call it free traffic, but that's not entirely true. Sorry to burst your bubble. A strategy focused on organic traffic does take time and resources to implement, but you don't necessarily have to lay down cold, hard cash. There are ample new techniques companies are using to attract clients to their site the right way.
We've analyzed 11 of these tactics for you to choose from. Because the best goal is to produce quality content, you'll need to decide which of the tactics make the most strategic sense for yourself. Quality comes from heart and soul and there's no heart and soul when you're spread too thin.
1. Create amazing content that will rank well with Google
Ranking high in Google search results should be a goal to strive for. It's pretty easy to overthink it, though. The gist of ranking well in search results is that your content needs to rank well in the minds of your potential customers.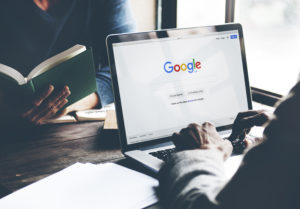 Google is that smart; it knows how people think. This just means you need to know your audience. What kind of information are they looking for? What content has your competition been successful with? What types of content do they interact with the most? Try answering their questions! Once you know what that content needs to be, make consuming it a great experience.
Remember that your audience's attention is being torn in lots of different directions so the more your content piece follows a logical flow, with great headings and subheadings, the easier it will be to consume. Pictures certainly help, too!
2. Optimize for your readers and for ranking
To piggyback on the previous point, it's not solely content itself that matters; the experience of consuming it does, as well. People access your content from all sorts of devices—many of which are small and handheld.
Your content needs to follow a responsive design so all the icons are in an ideal location, regardless of screen size. Your site's responsiveness is that much more relevant since Google enabled mobile-first indexing in July 2019. What this means is that the search engine now looks at the mobile version of your content, before deciding where it's going to rank it on a list of results. Thus, if your site is not optimized for mobile, chances are you'll be shown further down in the results list – and no brand really wants to be on Google's second page of results.
Beyond site responsiveness, Google also places credibility on the time spent by users on your site. The longer people spend on your site, the more relevant Google will perceive your site to be in search results. Giving people a great experience, for example an effortless navigation experience, is a great place to start in keeping them longer on your site. Another way to increase visit duration is to feature internal links within your posts. When it makes sense, link to other blog posts that you've written that touch on related topics. In addition to this, Google will also see you as a credible source if other sites are linking to you. Those are called "external links."
Your readers are searching for very specific keywords— long-tail keywords. If they were to search for a generic keyword, they would end up with thousands of search results that aren't very specific to their needs. When they search for very specific queries, they are a lot more likely to find something that addresses their questions specifically. Though the search volume for long-tail keywords is lower, they result in more qualified leads to your content.
3. Use influencer marketing
Who are influencers? Influencers have a following; they have power; they have engagement and they have people who respect them. They are people who know people.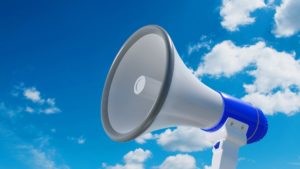 You wouldn't want just a random influencer to promote your product or website, though. Each influencer has a key niche. So, you want to make sure that you identify the right influencers to promote your content. They'll know if they aren't the right fit and likely won't even respond to you, or if they try promoting your product or service to their network that isn't the right fit you won't see any results out of the efforts.
This is why having a relevant influencer on your side is important. Once you've gotten to know them and to identify whether they would be an ideal partnership or not, some ways they may be able to work with you is to share your links, offer a promo, speak at an event you're holding, or even collaborate on content creation with you.
4. Write guest articles that link back to your site
While writing guest articles doesn't yield immediate financial compensation it can send the right people back to your site, people who may not have known about it, to begin with. Their time is precious so it makes sense they'd want to ensure they are spending it in the right place.
When seeking out opportunities with sites you'll want to think about whether the site has authority or not, how much traffic they get, if their readers normally engage with their posts, and if the readers are even people you want to reach. Once you've decided on their audience's value to your brand and once you've established a relationship with that outlet, remember to be engaging in your post.
This is the first time people will be hearing from you and they don't yet know anything about you. First impressions matter! But, without a doubt, link back to your site if you are guest posting. If you forget that little detail, you're missing out on driving free traffic to your site.
5. Be active on Q&A sites and forums
Q&A sites and forums are great places to show that you know your stuff. These are places for you to input your knowledge wherever it's relevant.
They are great because 1) they are free, and 2) these people have already shown a level of intent so you know you're talking to the right audience. Getting to engage with your audience on this level is an opportunity for you to show that you are a real and accessible brand.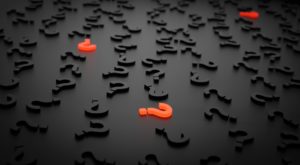 There are so many questions being asked but you'll want to use your time strategically on forums. Some things to consider include: whether you think you could answer a question better than other people have, the number of people following the question, or how many views it has. No sense in spending 20 minutes of your time crafting an answer to a question that only one person will care about.
As always, don't forget to link back to your site either in your profile, in your answer, or both!
6. Find partners for co-marketing
Get more with less by collaborating with someone who has an audience that would be beneficial to you. Use a similar strategy to decide who you want to guest blog for and which influencers you want to work with (see #3 and #4). Instead of putting 100% of the effort into an event or a new piece of content, split the load with a partner 50/50 and reap double the benefits!
7. Be active on social media
Everyone is on some social media platform or another these days. Know where your audience is and strategically insert yourself where they are, whether that's Twitter, Facebook, LinkedIn, or YouTube.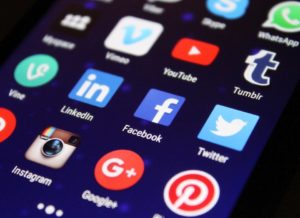 There are different types of content you can be sharing: blogposts, questions, addressing comments or complaints, sharing interesting related content featuring customers, and more. Only you know your users, though, so identify which type of content your users seem to like the most and focus most of your time on that! Regardless of the content type, pictures receive A+ engagement. Visual content helps you become memorable and is good for capturing the attention of people with short attention spans. Don't forget to link your site and LP's in social shares, as often a possible, without being spammy or repetitive of course.
Once you've identified the best social media platform and content types for your company and audience, consider using a tool that automates those posts for you. With all that free time from post automation, you can put more time into trendjacking—staying current on industry trends—and jump in on those conversations.
8. Submit your site to review websites
This one is an easy win that gives you more backlinks and did you know that 90% of people read online reviews before visiting a business?
There are so many different review sites and product directories that you should be on. Start by identifying what sites cover your industry and category and look at what they need from you in order for your site to get published on their directory.
Generally, you'll need to submit a brief version and a slightly longer version describing your site, some contact information, and your URL. Once your listing gets approved, ask your mailing list to go upvote your new listing or leave a comment regarding features they like or how they've used the tool.
Some popular directory sites are G2, GetApp, Capterra, TrustRadius, and Software Advice, but you'll want to find the ones that are most applicable to you.
9. Host a contest
There's no doubt about it. People love contests. Even more, they love winning.
Hosting a high-value, relevant giveaway gives people the motivation to provide you with valuable information. Running a short contest that hits the right people helps you get more traffic to your site and start some great conversations with potential clients.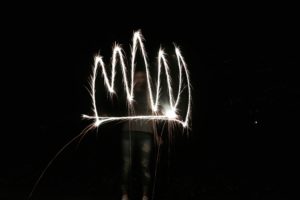 Before marketing your contest, identify a tangible goal that you would like to meet so that you have some idea if your contest was successful or not. Then send the contest out to your email list and invite users to visit your site and perform an action there in order to enroll in it. Be sure to maximize social media usage to ensure a good reach for your contest announcement and get as much new traffic as possible.
10. Re-post your content to LinkedIn or Medium
Reposting your content from your blog to your personal LinkedIn or Medium helps increase your reach. Additionally, both of those sites likely have higher-ranked authority than yours.
You'll want to make a few small alterations to your post if you choose to re-post it, though. By posting a truncated version with a link that the reader can follow to the entire post, you'll get free referral traffic from sending people back to your site.
Also, take a look at other successful posts on those platforms to note any patterns that may have made them successful. Do their titles tend to follow a certain pattern? Do they have images?
Just remember that no matter what you do, your content is of high quality and worth sharing and that you don't forget that people are not reading it from your website. You still want to find out who those people are and get them back to your site so think about linking to a pop-up form on your site that gathers this information from them.
11. Start a podcast
Last, but not least, a podcast is an ingenious way to get people to your site. And it may just so be that writing is not your forte.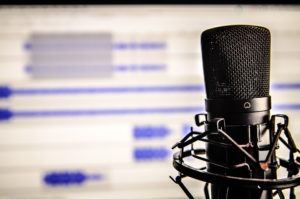 Maybe you are more engaging and communicate far better by speaking and you will find hosting a podcast far more rewarding. The podcast listening rate has been growing 10-20% year over year with 67 million Americans listening to at least one podcast per month! Bringing your engaging self to audio blogging can help you build a stronger relationship with your audience!
The great thing is podcasts are easier to consume and can be listened to virtually anywhere. Hosting a podcast can help you reach an entirely new audience of non-readers. Does this sound like you?

Conclusion
How does it feel to have 11 great ideas at your fingertips?
No matter which ones you end up choosing, you'll experience success if you think about your options strategically and perform them whole-heartedly, without skimping or cutting corners on quality.
You don't need to be spending thousands of dollars on ads to get traffic to your site, but you do need to know your field, put the work into creating quality content, and then exercise patience.
Good luck! We'd love to hear about your experiences with any of these methods. After you master the ways to bring organic traffic to your site, work on optimizing your landing pages' conversion rate.