Upselling and cross-selling are tactics you can use to streamline your sales and marketing strategy, and ultimately, to boost your revenue figures.
These two tactics constitute a win-win technique as they entail maximizing revenue by delivering customer satisfaction. Oh, and the best part about them? Neither is hard on the budget. Neither upselling nor cross-selling requires an increase in operational costs to be implemented successfully.
The key to success, however, pertains to smart implementation. The recommendations should not come across as intrusive to the customers, but genuinely relevant for them and their needs. However, your product line depth and target market will greatly influence the way you approach these two tactics.  
Upselling and cross-selling have been used for ages in traditional business (think about retail, banking, and even restaurants). These tried-and-true tactics can be used to scale eCommerce businesses as well; for an example, upselling is a major component of growing SaaS businesses.
Generating revenue from new customers is definitely expensive, with most of the costs related to your acquisition efforts. Upselling and cross-selling, however, enable you to leverage your existing customers by delivering extra value, while keeping your costs optimized. Therefore, these two tactics can complement your retention efforts as well.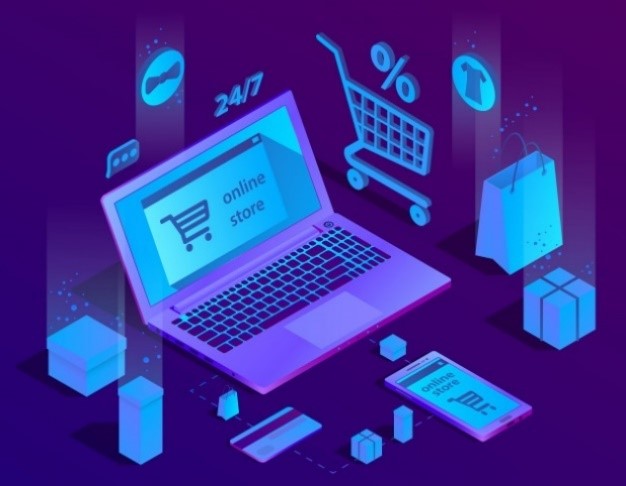 As usual, numbers speak louder than words. Here are some valuable figures that show why upselling and cross-selling can help you achieve more with less:
The forEntrepreneurs' 2019 SAAS Private Survey, conducted in collaboration with KBCM Technology Group, revealed that the media new customer acquisition cost (CAC) is almost double the CAC per $1 of upsells.
It is estimated that 35% of Amazon's revenue is generated by cross-sells. As a matter of fact, Amazon is the champion when it comes to cross-selling in eCommerce, mastering product recommendations via collaborative filtering.
According to Forrester's Sucharita Kodali, product recommendations account for an average of 10-30% of eCommerce businesses' revenues.
Cross-selling contributes to increasing overall turnover, because you sell more in terms of volume, not necessarily value. That is, you can sell more of lower-priced items. Upselling, however, maximizes your profit margin as it enables you to boost turnover value while costs are optimized. That is, you significantly boost revenue figures with minimum costs, which will reflect in your profit margin.
So, if you haven't started to leverage upselling and cross-selling by now, you may be leaving money on the table.
Keep reading to find out what is upselling and cross-selling, strategies for each, and how you can choose between the two tactics.
What is Cross-Selling?
Cross-selling entails recommending an additional product to the primary product that the customer is buying. The additional product is, in fact, a complementary one or an add-on of the primary product. Its purpose is to enhance the customer's experience with the primary product. Therefore, cross-selling is essentially focused on increasing the sales volume.
In order to cross-sell products effectively, you should make data-driven decisions. As opposed to the traditional approach to cross-selling, eCommerce benefits from a valuable asset – data.
By using automation and APIs, you can analyze customer data like transaction information and past behavior in your online store. This way, you can determine personalized recommendations that would make most sense for them. There's a higher chance of providing an optimal cross-sell offer if it is backed up by customer data.
You are surely familiar with phrases such as "You may also like"; "Others also purchased"; or "Products frequently bought together" – that's cross-selling at its finest.
Stats Time – According to McKinsey, cross-selling can increase sales by 20% and profits by 30%. Invespo also revealed that personalized cross-sells, although they make up just 7% of website visits, account for 26% of the revenue.
Now that you have an idea of what cross-selling can do, let's delve into some pros and cons of this tactic.
Pros and Cons
Pros
Cons

Adds value to the customer through lower bundled prices, more variety in terms of products and one-stop shopping




Builds customer satisfaction and loyalty




Can stimulate sales of low margin products




Establishes a point of differentiation against your competitors

Cross-selling is challenging because it must be personalized. This usually requires automation solutions




A poorly timed cross-sell can result in losing potential customers




It can be distracting to the customer
How to Cross-Sell? The Strategies
Cross-selling on product pages
A popular cross-selling method is to showcase a list of product recommendations at the bottom of the product page. Think about features such as "buy the look" for online clothing stores or "you may also like" product carousels.
"Others also bought/liked" lists appeal to the human curiosity. So, customers are at least likely to have a look at those lists, if not to add some of those items in their cart.
Cross-selling in the checkout page/shopping cart
The checkout page facilitates cross-selling, as customers pay more attention to it. It is here that they must introduce sensitive information like credit card details. Most often, brands introduce the "customers who purchased this item(s) also purchased" strategy at this point in the buying process.
You should ensure that the cross-sell is placed correctly in the shopping cart. Avoid showing it right before the customer places the order. Instead, introduce it as soon as the customer adds a product to the cart, or when they start reviewing their cart.
Post-purchase cross-selling on the Thank-You page/follow-up email
Even if customers didn't add a complementary product in the previous steps of the buying process, the opportunity is not lost. As opposed to the previous strategies, placing cross-sells on the Thank-You page/ follow-up email does not disrupt the purchase process. Therefore, there's a higher likelihood that the customer would be responsive to the cross-sell offer.
In addition, by introducing such an offer in your Thank-You page/follow-up email, you provide extra value to an already-committed customer whose data you have stored. This makes a second purchase very convenient to complete. Even so, you need to make it seamless for the customer to add the cross-sell product to their purchase (consider one-click features).
Cross-sell a lower-value product on the Thank-You page
Cross-selling a lower-value/discounted product on the Thank-You page could prove even more appealing to customers. Make it time-limited, and the cross-sell will be bound to succeed.   
Bundling is probably the most common cross-selling strategy.
A bundle can appeal greatly to the psychology of the consumer, as such an offer usually provides extra savings, as opposed to purchasing the products separately. By displaying the extra savings, you essentially provide an incentive to the customers to buy both products, instead of just one.
To create an effective bundle, make sure that the bundled products can be purchased separately as well. Otherwise, the bundle becomes a single product that adds no extra value to the customer. You may also analyze your customers' aggregate behavior and identify what products are most commonly bought together (you still need to make sure that the products are related).
Cross-selling Example
Adobe provides a cross-sell in the checkout page. Why do we like it?
It's truly useful for customers who want to buy its software. The recommended cross-sell provides the "raw material" to get started using InDesign, i.e. images to edit/include in their project
It can be conveniently and seamlessly added to the cart through one-click
It's showcased correctly, as soon as the customer places the product in the cart/reviews the cart
Best practice from the expert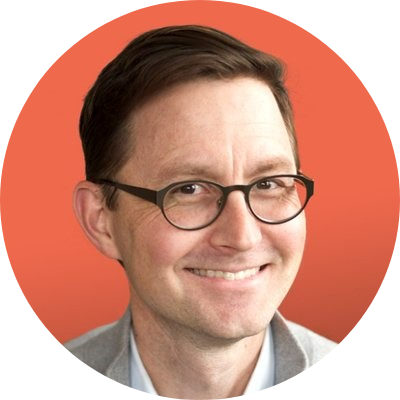 "Cross-sell like a champion. Never miss a chance to offer visitors more. You can even give them more opportunities to add to cart … right there within the cart itself! If they were interested in the product, maybe they'd like the accessory.

Suggest products relentlessly without taking them out of their flow. The cart is a fantastic place to offer companion products since they've already expressed buying intent. Every additional purchase here just adds to the bottom line for better conversion rate of your ecommerce business."

Source: Shane Barker Blog
What is Upselling?
Upselling is about inducing the customer to purchase a more expensive product than the one they initially intended to purchase. This can be a premium version of that product or a similar, higher priced product. Therefore, cross-selling is essentially focused on increasing the sales value.
Cross-selling is about features, since you show the customer how the two products' features complement each other to enhance their experience with the primary product. In the case of upselling, you need to focus on the benefits. Considering that you are persuading a customer to upgrade, you need to educate them on why it is worth to spend more money on a premium version/more expensive alternative of their initial choice.
As in the case of cross-selling, personalization is important for upselling too. Using automation and APIs to track customer data like purchase history and behavior allows you to identify a relevant and optimal upsell offer. In fact, 91% of consumers are more likely to purchase from brands that remember them and provide relevant offers. So don't be afraid to start personalizing.
Upselling has a counterpart known as down selling. While not enjoying the same popularity, down selling can help tremendously in building trust and brand loyalty. It is usually used when a customer is about to back out of a purchase for budget-related reasons.
By proposing a more affordable alternative, you show customers that you are seriously considerate of their needs. As opposed to upselling, down selling yields results in the long run.
You may recognize phrases such as "Featured products"; "New arrivals"; "Bestsellers"; or "Similar products,". Now, that is upselling (also at it finest).
Stats Time – Studies have shown that upsells are 20x more effective than cross-sells.
Let's delve into the pros and cons of this tactic.
Pros and cons
Pros
Cons

Adds value to the customer




Improves customer acquisition




Increases customer lifetime value (CLV)




Builds customer satisfaction and loyalty

 

Risks appearing pushy – If not correctly handled, upselling can

appear as a purely salesy tactic in the eyes of the customer 
How to Upsell? Strategies
Upselling in the product page
This strategy is quite simple. It entails showcasing the different versions of your product side-by-side/in a comparative layout. It's very likely that customers have not yet decided during this stage of the buying process. This increases the likelihood of them choosing a superior offer from the very beginning.
Upselling in the checkout page/shopping cart
As in the case of cross-selling, by its very nature, the checkout page facilitates upselling as well. Once the customers add a desired product to their cart, you can provide them with relevant, higher-priced offers or additional features.
Upselling in the Thank-You page/follow-up email
The Thank-You page and follow-up emails are great opportunities to convince your existing customers to spend more during their next purchase. Provide them a coupon, discount, or free shipping which can be redeemed at a certain threshold. Customers would therefore have an incentive to accept your upsell offer. You can also create a sense of urgency by means of a time-limited offer.
Upselling at customer milestones
Timing is key in upselling. Apart from the previous strategies, there's another time which can facilitate an upselling opportunity – when the customer achieves a milestone in their relationship with your business.
That's a moment of trust when the customer is very happy. It would be a loss not to leverage it. You can naturally present an upsell offer as an opportunity to take your relationship to the next level.
This is the most common upselling method. It refers to inducing your customer into buying the premium version of the product they are interested in. To do this, however, you need to have available premium versions for your product. This strategy is usually embedded in the pricing pages of SaaS/software companies where the plans and their features are showcased.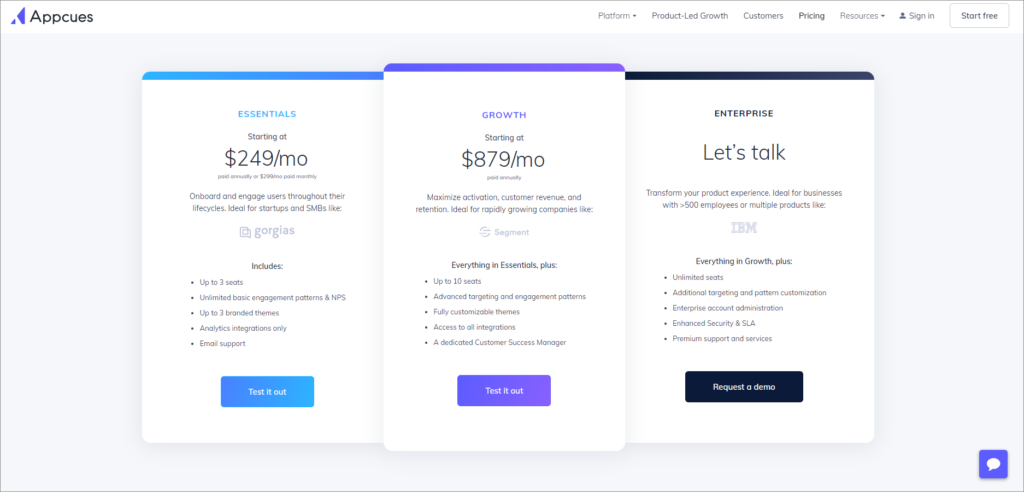 Upsell the most sold, reviewed, and relevant products
Most reviewed and sold products work as social proof for customers.
"Bestsellers" are usually the most sold and popular products in your store (you can find out their popularity by looking at the number of page visits and clicks).
"Reviewed products" are also important. Shoppers can decide to purchase a higher-priced product because it was recommended by other fellow shoppers or because it had high ratings.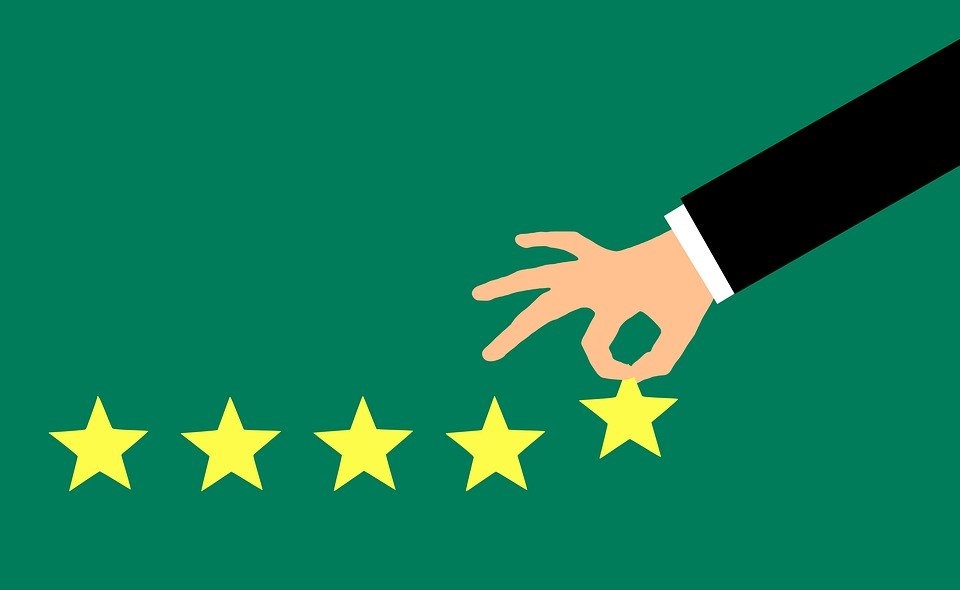 Make sure that the upsold product is relevant relative to the initial product that the customer considered. It should address the problem that the customer is trying to solve, otherwise you may end up losing a sale.
In order for the upsell to make sense, make sure to include high-margin products in your offer. The "New Arrivals" offers work this way because, usually, newly launched products are more expensive. You can also easily define your "Featured products" and "Similar products" offers as the higher-priced products in your store.
Upselling Example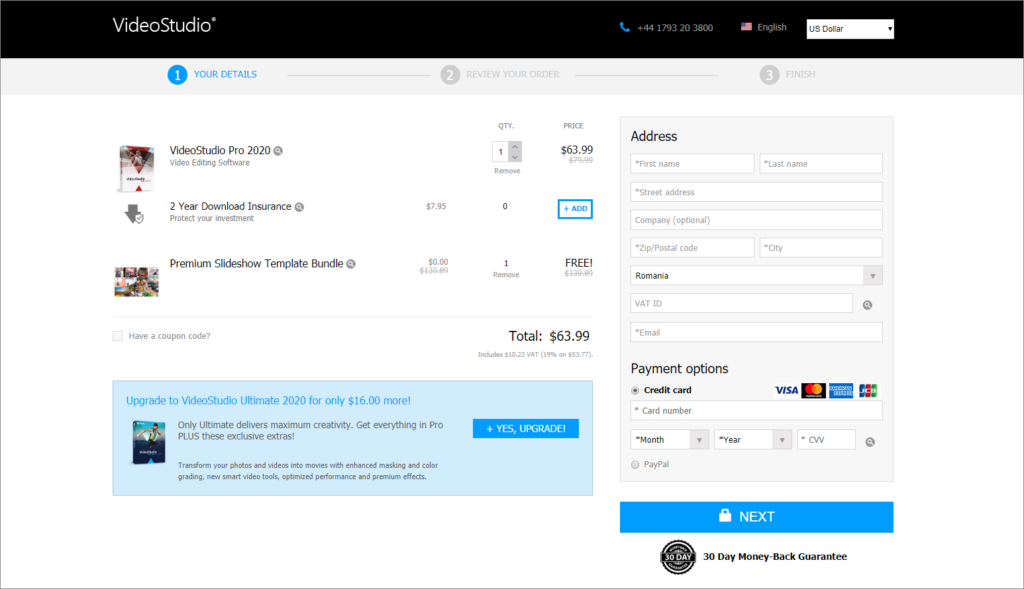 Corel provides upselling in the checkout page. Why do we like it?
It's a one-click upsell, making it incredibly easy for the customer to upgrade
It observes the 25% rule-of-thumb, meaning that the price of the premium product is no more than 25% of the price of the initial product the customer has in the cart
You can also notice the cross-sell offers, demonstrating that cross-selling and upselling can be used at the same time.
Best practice from the expert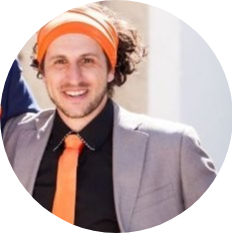 "To upsell existing clients, we show them the value of the upsell rather than the costs. We show them how they will benefit and profit from it. The goal is to show our clients that thanks to the upsell, they will get faster and better results"

Source: DataBox
As you can see, there's a fine line between upselling and cross-selling strategies. They aren't set in stone, and some upselling strategies can be used for cross-selling and the other way around. For instance, "Recommended products" can be used for both, either in the product page, checkout page, or follow-up email. Therefore, these strategies can be combined in multiple ways.
Needless to say,  you always need to conduct A/B testing on upselling and cross-selling offers to determine which strategies work best for your eCommerce business.
Why are Cross-selling and Upselling Important?
First things first, AOV can help you identify customers' buying behavior and preferences, trends, bestselling products, and more. So, you want to track it in order to make informed decisions regarding your recommended offers.
One obvious benefit of upselling and cross-selling is that they help you work smarter, not harder, to boost AOV. These tactics essentially encourage customers to spend more on their current or next purchases from you. Because AOV is directly related to your revenue and profitability, you end up achieving two goals at once.
To fuel business growth, acquiring new customers and simply retaining existing ones is not enough. You need to increase the share of wallet that your existing customers are allocating to your brand. And this is exactly when upselling and cross-selling come in handy.
They improve customer satisfaction
Upselling and cross-selling provide convenience and flexibility to customers. By offering them more choice via relevant, related items and premium add-ons, you are essentially providing them with one-stop shopping experience. They'll find it more convenient to purchase everything they need from you (given you provide them with relevant choices).
They increase customer retention and loyalty
You've heard it many times – it's more costly to acquire new customers and existing customers spend more with you anyway. That's why you want to leverage your relationship with your existing customers as much as possible.
The purpose of upselling and cross-selling is to show your customers that you are genuinely interested in solving their problem. If you sell to an existing customer a complementary product or a better version of their initial choice, you are essentially telling them "Look, I'm offering you all the options and add-ons to help you make an educated and optimal purchase decision."
They increase customer lifetime value (CLV)
It goes without saying that by stimulating AOV and brand loyalty, upselling and cross-selling automatically boost CLV as well. However, you will only be able to see the results of a high CLV in the long run.
They improve conversion rates
These tactics can help improve conversion rates. Endpoint security company Bitdefender was able to increase conversion rates from 4.8% to 10% and even 14% by means of relevant cross-selling offers in the Thank-You page used in conjunction with one-click features.
Cross-selling vs Upselling – Which One to Choose for Your eCommerce Business?
When do you cross-sell?
When you have only one product that fits the needs of your buyer personas. In this case, you can provide customers with a complementary item to help them get most out of the primary product.
When you struggle with cart abandonment. Valuable cross-sells can determine customers to complete a purchase.
When you have post-purchase email campaigns in place.
When your audience is in the late stage of the buying process. They need to have decided upon a product in order for you to be able to recommend a cross-sell.
When do you upsell?
When you have product line depth (a large number of versions in a certain product line, having low, medium, and high prices).
When you are a SaaS/software company offering tiered plans.
When your audience is in the early and mid-stages of the buying process. Upselling offers are a way of educating them on the multiple options you have available for solving their problem.
Conclusion
There you have it – upselling and cross-selling in a nutshell. Hopefully, this overview will help you decide which combination of upselling and cross-selling strategies to pursue in your growth journey.
Remember to stay relevant with the offers and don't overdo them. Customers are very sensitive to aggressive approaches and can get easily confused.
Another important factor for success is proactivity. Track your customers' journey and determine beforehand what problems they may be facing, based on what stage of the journey they are finding themselves in. Then provide them with all the relevant offers – they surely didn't know about your upgrades and it didn't even cross their mind that they would also need those stock photos with the editing software they wanted to buy.
To the fellow merchants reading this, let us know what upselling and cross-selling strategies you use in your online store. Any favorite combos?  Share your thoughts with us in the comment section below.
Happy (up and cross-) selling!