2021 has been quite a year, hasn't it? With all of its ups and downs, this year reinforced the conviction that online businesses will need to pursue resilience, adaptability, and flexibility in order to thrive.
Over the past year, it was with these objectives in mind that we embarked on devising fresh and actionable pieces of content to help you grow and optimize your online business during the new normal. We delivered 127 blogposts and 76 other content pieces during 2021, including webinars, panels, eBooks, and more, so you can choose the format that best works for you. Some of the most popular pieces of content of the year covered varied topics ranging from online payments to SaaS/subscriptions and eCommerce growth (via proven strategies like omnichannel, conversion rate optimization, affiliate marketing, and more).
Here's a wrap-up of the most popular pieces of content in 2021:
Given the shift towards digitalization, now is the best time to start your own eCommerce business. However, we know that the path to starting it isn't always easy, so we prepared a comprehensive guide that takes you step-by-step through the process, including:
Types of products to sell online
How to create a strong business plan
Insights to help you pick the right business model
How to create and understand your buyer personas
Product pricing
Why it's important to choose the right digital commerce platform
Product branding
How to secure your eCommerce website
Ways to promote and market your product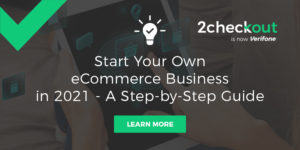 eCommerce is thriving right now and so should your online business. This may be a great time to scale your eCommerce business by entering new markets and selling cross-border.
Whether you are considering this eCommerce growth strategy or have already decided to pursue it but don't know where to start, these dedicated country guides will provide a solid starting point. They cover the key aspects of expanding into international markets – the state of the eCommerce market in the target country, information about customers' local preferences in terms of product categories, payment methods, checkout flows, or subscription renewal rates, as well as insights on the taxation and data privacy regulations. On top of that, there's also actionable advice and best practices from 2Checkout's own experience in those local markets.
In 2021, we went on a virtual tour around the globe and delivered insights about the eCommerce markets in France, Russia, UK, Turkey, India, Italy, Brazil, Sweden, Norway, Finland, Spain, and Denmark.
Get the resources dedicated to your countries of interest and prepare to conquer international markets!
Industry trends are a major source of insights that you can leverage in your strategies to stay ahead in your eCommerce game. Because the payments industry was heavily impacted by the pandemic in 2020, we wanted to start 2021 off strong, equipping you with fresh and relevant payment trends that would help you to future-proof your online business.
We asked six payments experts including Neira Jones, Alex Jiménez, Monica Eaton-Cardone, and others to share their predictions and trends about online payments, and here's what they said!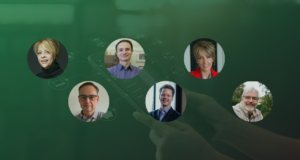 In the B2B space, the lead generation and sales process can be far from quick and straightforward, as the stakes and investment in B2B are considerably higher than in B2C.
As a savvy marketer, you need to start by assessing the various lead generation channels out there – your website, marketing automation, content marketing, SEO, PPC, social media, and more – and only then you can identify the right combination that supports your business' unique goals.
Check out this overview of B2B lead generation channels that can help you build a solid sales pipeline.
If you haven't already invested in an omnichannel approach, it's high time you did. The pandemic brought profound changes to the way we shop, rewriting the rules of the commerce landscape forever. Now more than ever, your customers are looking for a unified shopping experience across all channels—on your website, social media, in-store, through online marketplaces, etc.
Here are some essential steps to consider when preparing your omnichannel strategy.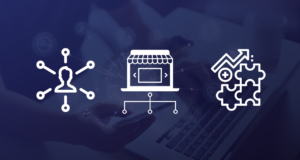 Leveraging the engaged audiences of third parties to sell your products may sound like a dream, but fortunately, this is exactly what affiliate marketing is all about. There are various reasons why affiliate marketing is one of the most convenient and accessible growth strategies – it is low-risk, has the potential to return a higher ROI than any other channels, and affiliates can be found for virtually every industry, market, and product imaginable.
If you're considering diversifying your revenue streams, affiliate marketing might be the right choice for you, so get the basics of this strategy and join an eCommerce affiliate platform to gain immediate access to affiliates!
Despite the social changes and uncertainty brought by the pandemic, subscriptions have continued to grow in popularity. So, we conducted a study on respondents from 90 countries, to identify the global subscription usage patterns. The study covered aspects like most purchased subscription types, factors considered when buying a subscription, preferred billing cycles, renewal types, among others, ultimately revealing various shifts in consumer preferences within this category.
If you're selling subscriptions, give it a read to gain valuable insights into what you should consider in order to improve the customer experience going forward.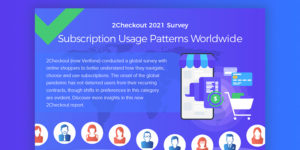 Are you using retention and monetization of existing users to boost customer lifetime value (CLTV) and overall revenue?
SaaS businesses enjoy a benefit specific to this business model only – they can develop revenue uplift opportunities by compelling users to upgrade to higher product tiers, or to upgrade from a free tier to a paid one. Check out these actionable strategies that can help you achieve more revenue from your existing customer base.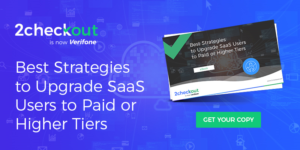 The checkout page is like the gatekeeper to the final sale, being the last touchpoint that a prospect experiences before turning into a customer. That's why it's important to optimize this part of your eCommerce website.
Because there are many aspects that you can experiment with – starting from broader points such as cart flow length/steps, cart layout, and provided payment methods, to smaller details like the order of the elements or color of the buttons – we wanted to provide you with a direction. So, we gathered tried-and-tested strategies that some of our clients successfully implemented on their checkout pages.
Conversion Rate Optimization (CRO) is one of the most powerful tools in your marketer toolbox, but don't take our word for granted. Instead, watch this webinar featuring Erik Hansen, Senior Director, Growth Product at Malwarebytes, who shares hands-on learnings from the company's conversion optimization projects with 2Checkout's CRO team.
You'll leave with plenty of actionable tips that you can use to reduce cart abandonment, improve customer lifetime value, and boost your own conversion rates!
The concepts of Merchant of Record, Seller of Record, and Payment Service Provider are often used interchangeably, but they perform different functions for an online business. To be able to use any of them at their full potential, it's important to first understand how each works.
This article will provide you with an overview of what each term means, how they are different from each other, and a side-by-side comparison between the three, as well as tips for choosing the right partner for your business and the implications of each model on the payment authorization and conversion rates.
The months of November and December are indeed an excellent time for online businesses, as they are jam-packed with opportunities for maximizing revenues.
We wanted to deliver a holiday present in the form of this an expert-led panel that will provide you with strategic know-how on improving your customer acquisition, engagement, and retention so you can ultimately increase your average order value (AOV) during the holiday season and beyond.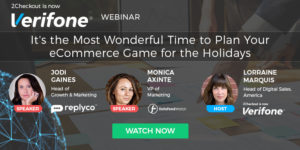 Wrap-Up
These were the content highlights of 2021. We hope that these pieces gave you at least one idea, tip, or insight that you already implemented during the year or are planning to implement to give your eCommerce business a boost.
Because we're data-driven and love delivering relevant content tailored to your needs, we want to know what topics you would like to dive into in 2022. Feel free to share any thoughts and suggestions you may have in the comments below!
Last but not Least, Our Season's Greetings!
With this year coming to an end, it's a good time for all of us to step back, reflect on the last 12 months, and set our resolutions for 2022.
As we look back upon this bustling year, we want to express our sincere appreciation for all our clients, partners, friends, and employees who helped shape our business.
In 2022, we remain committed to simplifying the eCommerce process and empowering our clients' growth. Stay tuned for more exciting updates in the upcoming year that will improve your business overall.
Happy Holidays and a Happy New Year from the 2Checkout (now Verifone) Team! 🎆