As 2021 takes off, it's the right moment to take a step back, assess your business performance, gain insights, and streamline your planning. This is where trends come in handy, as they can help you stay ahead of your eCommerce game.
2020 was an atypical year for all businesses out there, and if we were to choose a single word to describe it, that would be "disruption." But although the pandemic disrupted the status quo, it also taught us valuable business lessons that will undoubtedly shape the business vision for this coming year.
This disruption was also true for the payments ecosystem, where the pandemic accelerated existing trends and brought about new ones. The acceleration in digital payments adoption remains the highlight of the payments industry for 2020. As a result of this surge, an increase in chargebacks and fraud attempts is also expected, hence the focus on privacy, security, and stricter underwriting standards. Customer preferences for payment methods are also expected to see some changes.
To help you stay competitive, we asked six payments experts about the trends we should keep an eye on in 2021 and beyond. Let's see what's next for this industry:
Payment trends for 2021 and beyond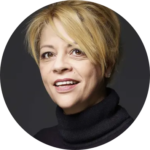 Neira Jones, Independent Advisor & International Speaker, Neira Jones
"Over the last few years the payments industry has become increasingly digital. The current pandemic has served to accelerate that trend exponentially, with both businesses and consumers adopting digital payments faster than they would otherwise have done. The current economic conditions are also driving consumers to adopt payment methods that allow them to manage their money more efficiently, hence the rise in consumer popularity of Buy-Now-Pay-Later and subscription models. For businesses, Open Banking and real-time payments will increase in popularity as cash flow is an increasing challenge. As a result, digital B2B payments can only increase in adoption, and challenger banks and other new entrants are well set to help."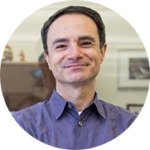 Alex Jiménez, Chief Strategy Officer, Extractable
"While payments experts continue to talk about real-time payments, the reality is that payments innovation in the US has been and will continue to be around the consumer experience and not the payment rails. COVID has accelerated the adoption of digital payments schemes by forcing more people to try embedded experiences, such as DoorDash or Postmates, and by moving to contactless payments including digital wallets and contactless cards. Additionally, P2P adoption is also growing particularly by small businesses who have resisted digital payments prior.
The pandemic economy is driving up higher use of debit cards, same as the method behind digital payments, as people are spending more on non-discretionary items and foregoing discretionary items.  Credit card use will stall, while Buy Now, Pay Later (BNPL) schemes gain more users. There is a renewed interest in daily payroll solutions offered by fintech firms, such as DailyPay. At the same time, issuers are tightening underwriting standards for credit cards. The move to more digital payments, also means an increase in digital fraud."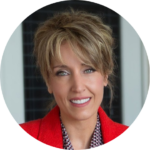 Monica Eaton-Cardone, COO and Co-Founder, Chargebacks911
"This year, online shopping has become a lifeline for businesses since lockdowns hit, causing a mass digital transformation and with it, a sudden rise in chargebacks. When the pandemic is over, online sales and chargebacks aren't likely to drop to what they were before it either.
Customers – even those who were previously reluctant to – are now comfortable shopping online. It will likely remain a core part of their retail experience for the foreseeable future, but with this renewed vigour for eCommerce comes raised levels of fraud, chargebacks and friendly fraud, which will continue in 2021.
As a result, businesses must take a long-term approach to tackling chargebacks and fraud as we head into 2021. Knowing how to spot and mitigate instances of friendly fraud, mending internal errors that cause genuine chargebacks and implementing multi-layered fraud solutions will go a long way towards protecting bottom lines as companies recover from the pandemic."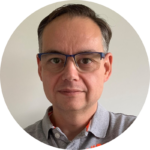 Stefan Verbaarschott, Director of Payments Compliance, 2Checkout (now Verifone)
"I am asked on a regular basis what would be the big topics in payments in the coming years. From my perspective we will see the following 4 items in one form or another coming into most of the discussions:
B2B payments. Companies are moving online to buying and selling and e-invoicing
While we have seen a big development in B2C payments it's inevitable we will be seeing online payments also surface within the B2B landscape. They will have a different flavor though. In many EU countries e-invoicing is getting heavily promoted by the local governments in order to do business. This is to streamline all the work processes, environment reasons (reducing the overall CO2 footprint) and also to meet expectations of newer generations where they don't see any value of having to push paper.
Open Banking, Instant payments (faster, easier and cheaper payments)
Although Open Banking and instant payments are by themselves separate topics, combining them creates a powerful means. Utilizing banking interfaces to offer a reliable and easy way to perform a payment, which is settled almost instantly. The settlement will be fully SCA compliant and cannot be reversed. Open banking even offers the possibilities to schedule payments, offering subscription-based services also a way out of the expensive card and riskier direct debit-based payments methods. Currently we see challenges with proper coverage and the stability of the banking APIs but are convinced this will be resolved in 2021.
Unified commerce, integration of online and offline payments
We have been talking about omni-channel payments for a while. The next step for a merchant will be a unified commerce approach which is basically a uniform approach for payments of which the merchant works with a single contract, single interface and point of contact. This seamless experience will be real-time, cross-platform and encompassing payment orchestration to create a high availability, lower cost routing solution.
Movement towards frictionless payments integrating shopper identification methods
Within eCommerce we see more and more the demand for proper identification of the shoppers. Mostly to lower fraud, but also to figure out ways to create a frictionless experience. Here is where payment service providers will meet identity service providers to integrate and leverage on each other's strong points. In each EU country, there are identity methods arising which are based on the banking infrastructure. This removes the need to create a separate identity account and increases the adoption rate. When the payment provider links up with an identity provider who is supplying all the different identity methods, they are also capable to store that personal data centrally in a GDPR compliant way. Not only creating a secure shopper experience, but also empowering the shopper to share more data he previously entered to ease the sign-up process.
Looking towards these 4 developments many new business opportunities will arise. The difference will not only be based on pricing, but also how much time merchants will save and if it will enable them to run their business better and easier."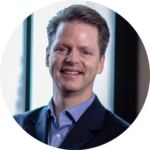 Don Cardinal, Managing Director, Financial Data Exchange
"The Financial Data Exchange (FDX) is unifying the financial industry around a secure, interoperable and royalty-free standard for consumer-permissioned data sharing. In the payments space, we see trends for increased focus on privacy, security, and inclusivity – both from consumers and regulators. We believe that global best-in-class authentication schemes like FAPI, which FDX leverages, will continue to see adoption and use. In the same way, we see increased interest and adoption of interoperable standards in payments because they lower the barriers to entry and level the playing field for small firms as well as new entrants into the market led by under-represented groups."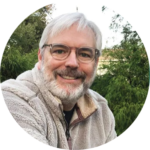 Drew Edwards, CEO, Ingo Money
"Most of the innovation over the past 75 years has been around how consumers pay businesses but 80% of the time businesses still pay consumers with a check. Even before the pandemic smart businesses had begun to focus on how to modernize this by offering consumers a variety of electronic and instant payment choices. The pandemic brought this need to the top of the priority stack and 2021 will be the year we see real traction in the transformation of how disbursements are made where payee choice drives the adoption to digital options over 90% of the time."
Wrap-up
To recap, the future of payments is all about:
Digitalization – the pandemic has accelerated the adoption of online payments, in many shapes and forms, in both B2C and B2B
Further integration with shopper identification methods, for frictionless and safer purchase experiences
Rise in popularity of novel payment methods and schemes (such as Buy Now, Pay Later)
Omnichannel approach – the trend of integrating offline and online payment touchpoints into a single platform
Growth in payment fraud and chargebacks, leading to increased focus on privacy and security policies
Check out the this dedicated infographic for a visual overview of the 2021 payment trends:

Are you interested in learning more about online payments? Check out this comprehensive guide on the topic!