Hi, sellers!
It's time for some more of our favorite resources that will give you tips and insights on how to achieve long-term growth for your digital business.
Keep reading to discover the latest trends and opportunities in the subscription economy, tips to optimize your mobile user experience, how to combat cart abandonment, and more!
So, without further ado, here are this month's resources you shouldn't miss!
Today, the eCommerce landscape is very different from a few years ago and much of that change has had to do with the always-trending subscription economy. SaaS has reached new heights and proven to be an exceptionally successful business model, as more and more customers prefer to 'rent' software rather than buy one version that will become obsolete within a year.
This post looks at the evolution of the subscriptions model and current and future trends and opportunities.
Did you know that your SaaS website has less than 8 seconds to grab the attention of the users that visit the homepage? This detailed guide will help you figure out what the essentials of a SaaS website are and how you can boost your landing pages' conversion rates.
On June 19-20, the greatest minds in eCommerce, digital marketing, CRO, customer experience, fraud prevention and more will be sharing their knowledge with you in our online CommerceNow '19 online event. Now's the time to get your free, virtual pass, so you don't miss out!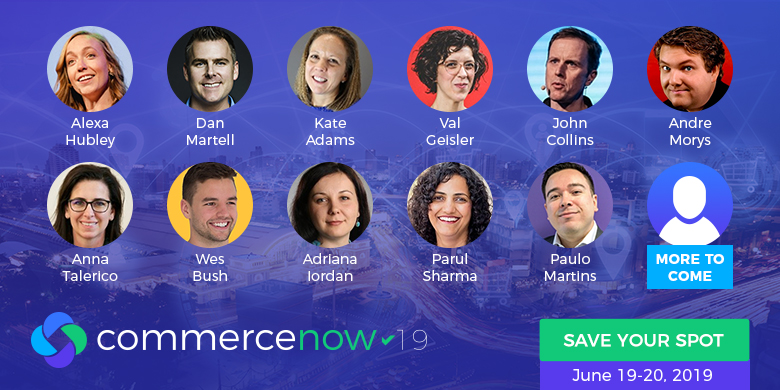 Make no mistake, mobile shoppers' needs are quite different from those of desktop users. When designing mobile interfaces, most companies focus on usability and utility. Only a few, however, aim for desirability.
Read on to discover some UX best practices that can help you optimize for mobile to deliver better conversion rates.
One of the easiest ways to keep ourselves informed is by following the right people on social media, blogs, forums or wherever they are active online.
We've listed some of our favorite Payments and FinTech influencers to follow this year. They are all exceptionally knowledgeable, so make sure to hit those "Follow" buttons quickly.

Many growth hackers consider customer retention the most important aspect of the funnel. Effective retention tactics, like anything, can be learned and practiced until they delivered the needed results. Check out this article for nine such useful tactics to improve your customer retention rate.
According to a study by SalesCycle, the average shopping cart abandonment rate ranges from 69% to 81% across different industries. That's a lot of money left on the table!
Yet, there are ways to set up effective order recovery programs to bring people back, and using push notifications is one of them. Check out this article for how to implement it.
Don't forget to subscribe to our newsletter to stay up-to-date with the latest news, blog posts, whitepapers, and webinars helping you to grow your commerce business!