Fifteen years ago, in a still-emerging eCommerce market, not many retailers or marketers would have imagined that in just a few years billions of dollars would be made from subscriptions other than cable TV, Internet or telephone.
It may also have been hard to predict that millions of people worldwide would gladly sign up for online services that would deliver things like underwear or shaving kits to their doorstep, in exchange for a moderate monthly fee.
Today, the eCommerce landscape is very different from a few years ago and shaped in part by the always-trending subscription economy.
Let's look at some subscription model trends and opportunities that are becoming popular with many businesses in very diverse industries.
Subscriptions by Numbers
According to a survey conducted by McKinsey and Company, in the past five years, the online subscription market has grown by more than 100% percent every year, with large retailers generating close to $3B in sales in 2016, up from $57.0M in 2011.
Companies like Netflix, Spotify, Amazon Prime, and Hulu clearly dominate the entertainment subscription segment, and analysts predict that Netflix will have numbers of subscribers by 2028 that equal more than the entire population of the United States. Netflix earns an average of $9 per user per month, while Spotify generates a little over $5.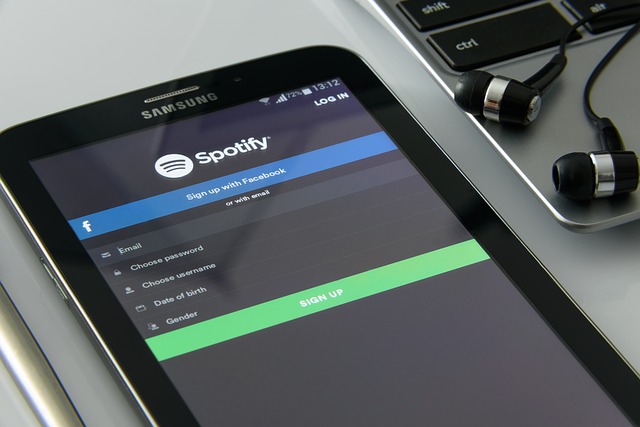 Fueled by the celebrated success of such behemoths, the subscription business model is an increasingly common way to buy products and services online, and there are no signs of the growth of that model slowing down. Currently, it is estimated that as much as 15% of online shoppers are enrolled in subscription plans and receive products to their door on a recurring basis.
Trading Ownership for Experience
Why are subscriptions so successful? Well, millennials are partly to thank for this. Unlike previous generations, millennials are not that interested in owning stuff, they can survive very well on rented furniture, rented cars, rented appliances, rented laptops and, yes, rented software, too. Also, subscriptions are meeting a need rather than helping customers buy a product. As customers' attention shifts from products to the lifestyles or social media buzz surrounding them, ownership seems to have lost its importance.
For millennials, who make up the bulk of the subscribers at the global level (eCommerce subscribers are most likely to be 25 to 44 years old), signing up for a subscription is like signing up for a lifestyle. They are chasing a hassle-free way of life, and are focused on their hobbies, their experiences, and their travels, where free time is a precious commodity not to be wasted in brick-and-mortar stores for their daily boring necessities rush. Millennials love convenience, love new trends, love discoveries (and self-discovery), love thinking outside-the-box and doing things differently than their parents, love testing new ways to make their lives easier, and above all, they love having the world just a click away.
The Customization Appeal
Subscribers are avid supporters of personalized superior experiences and if companies do not deliver on those expectations, they won't think twice before looking for replacements.
Most companies offering subscriptions maintain a close connection with their customers through personalized communication and questionnaires, and through innovations like Netflix's customized viewing suggestions. This approach naturally leads to a higher customer retention rate. Constantly coming up with new products or adding new content to media platforms gives customers the feeling they are always getting something new, which in turn can lead to an increase in renewals.
Subscription Trends and Opportunities
Over the past few years, there has been a steadily growing trend in recurring revenue from subscriptions for both B2B and B2C companies. Subscription as a service (SAAS) has reached new heights and proven to be exceptionally successful, as more and more customers prefer to rent the software rather than buy it once only for it to become obsolete within a year.
Recurring billing brings a steady stream of revenue, which ensures more sustainable profitability for a company than sales with one-time fees. Probably the best example of that is Adobe, which changed its business strategy from selling software to subscription-based services, and in 2018 saw their revenue spiking up 77% over the previous year.
Bundle up
The concept of bundling is not new in retail, as it has been used for years. But in the merciless subscription economy it has seemingly been invested with higher powers. Selling several items together as a package – or "bundle" – can increase the average order value (AOV) by encouraging customers to buy more with discounts. Bundling can also help businesses sell products that are not that popular faster, by attaching them to other products of higher value.
Adopting this tactic in a subscription business model will give you a recurring revenue bundle, or "rundle," as NYU professor Scott Galloway calls it. Galloway believes that in the near future many brands will partner with others to create bundles by coupling different services and charging a recurring subscription. This will be particularly advantageous for smaller less recognizable brands that can strike up strategic partnerships among themselves and come up with subscription bundles to rival bigger and more established companies.
Too much SVoD
Giant subscription video on demand (SVoD) companies like Netflix and Amazon Prime Video will see their market positions shaken by new, but just as big, competitors. Apple announced its own video streaming platform a couple of months ago. Disney followed suit. The saturation in the SVoD market may have one of two diverging outcomes:
price wars between vendors might bring lower subscription fees for customers, encouraging adoption, or
conversely, too many offerings in the market might discourage new subscriptions, with customers overwhelmed by the options and unwilling to pay for so many separate yet similar services.
Blockchain as a Service (BaaS)
For the past couple of years, the word "blockchain" has been on everybody's lips, as cryptocurrencies have created a huge media hype in anticipation of the many possibilities they may unlock. Emerging from the B2B subscription market, BaaS might very soon reach new heights.
Big players like Amazon, Microsoft, and IBM have delved into blockchain projects as well, counting on the predictions that this new market is expected to generate up to $10B by 2023. BaaS merchants will enable organizations to launch their very own blockchain activities without stressing over the infrastructure and other resources.
More Industries Joining In
Obviously, everyone wants a piece of the subscription economy and so far, it seems there's plenty of room for growth for several major industries. One of the biggest sectors that could be radically transformed by subscriptions in 2019 is the automotive sector, since more and more drivers shun the outright purchase of a personal car and opt instead to rent one based on a subscription plan. The IoT industry is set to be another segment that will seek advancements in this direction, and healthcare will continue to further develop its subscription models.
How can 2Checkout help you make it in the subscription business?
Subscribers are won through a variety of strategy and tactics: diversity of products, customization, and innovative payment methods. For any new upcoming customer need, there's always a way of inventing a renewable subscription to meet it; the only boundary is the imagination of the product manager.
2Checkout offers subscription businesses an award-winning subscription management and recurring billing solution that can easily help maximize your recurring revenue and CLTV. Our platform is designed for software, SaaS, cloud services, as well as tangible goods with subscriptions attached to them. 2Checkout's solution places your end-customer at the center of each interaction and enables advanced subscription management with full transactional capabilities at every customer touch point.
To find out more about our subscription billing capabilities and how they can help you, check out this solution brief: