Approximately 1 out of 3 products bought online will be returned, according to sources cited in a WAAM Medium article. Some industries see higher returns, like fashion, but brick-and-mortar retailers (8.89%) tend to fare better than online stores (30%) in the same/similar category.
Although brands are likely to chalk high return rates as a staple of modern culture that's out of their control, a TrueShip study found that 67% of returns are in the control of retailers.
That same Medium article found that buyer's remorse is more common with Millennials than older generations and that 42% of eCommerce shoppers will regret a purchase. 88% of online shoppers will look at a retailer's return policy, either before or after buying the product.
Knowing why your customers become serial returners can do a lot of good to solve the situation. In this article, we'll look at what drives your consumers to return your items, why actively listening to product reviews is important, and how you can satisfy your customers.
By adopting our strategies, you'll be able to scale and keep more money in your pocket.
eCommerce and the State of Returns
Over $369 billion in sales were lost in 2018, meaning $247 billion could be saved if retailers changed their return policies. By the end of 2020, that figure shot up to $428 billion, which accounts for 10% of total retail sales. Considering the cost of returns amounts to $101 billion, reverse logistics is more than just an annoyance; it's actively bleeding your business dry.
Why Your Customers Return Products
While there is a segment of the buyer population that will return bought items no matter what you do, most of your customers have valid reasons for shipping back your products.
According to the same TrueShip study in our introduction, customers return items because:
They received a damaged product (22%)
The product they received looks different in person than it did online (22%)
They received the wrong item (23%)
Other reasons (33%)
As stated, TrueShip found that 67% of all returns are salvageable by retailers.
eCommerce giant Shopify used some of their own data to break down these findings even further regarding fashion products. They found that preference-based returns (wrong size, fit, style, etc.) accounted for 72% of all returns, whereas 10% included non-preference-based (defective, "not as described") returns. The other 18% didn't specify they returned an item.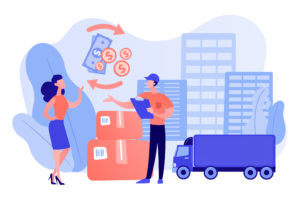 Trackable and Measurable Return Categories
Besides knowing why the general population returns items, there are several periods that see the highest returns or categories of people that are more likely to return products.
Customer Return Rates vs. Payment Type
HubSpot also researched average return rates and found that 25% of all consumers, regardless of industry, return 5-15% of the products they buy online. Consumers that pay with their credit cards are more likely to return items than consumers that pay with cash, debit, or "other."
Consumers likely feel safer paying for items by credit card because of the paper trail, but most people will use credit to pay for larger or more expensive purchases. The next return section, "other," includes e-wallets, which often allow their customers to reverse transitions.
High Return Rates During the Holidays
Handling retail deliveries can be a complicated task, especially during the holidays. Unless you have a reliable courier service that delivers on their promises, you'll see a high rate of returns from people who didn't receive their presents before Christmas or other gift-giving holidays.
Still, it's logical to assume that returns will peak immediately after a strong eCommerce sale period.
The return peak is at its highest during January at 80.65%, but the largest period of returns falls between Christmas Day and New Year's Day, where consumers initiating returns increased to 70% on average each day. The only thing that impacts returns more is the pandemic.
High Return Rates During COVID-19
At the very start of the pandemic, DHL saw a 20% decrease in average weekly return volume. They attributed this to customers trying to avoid the extra stress associated with the pandemic, but that number rebounded quickly. In fact, returns went up 41% from 2020 to 2021.
Since retailers were unprepared, they couldn't account for the higher rate of returns. Pre-COVID numbers show that most retailers took 4.53 days on average to register a return, but that time frame nearly doubled post-COVID at 8.17 days. Most retailers are still challenged by this.
Consumer Returns and Their Impact on Customer Loyalty
When your customers say they aren't happy with your return policy, the worst thing you can do is blame the customer, either directly or indirectly. The TrueShip study we mentioned proves that 81% of consumers want easy returns, and 92% will shop at your store again if you offer them.
Consumers also expect fast returns. 62% of customers want you to exchange their item or offer a refund within 30 days, while 23.31% expect a return in 14 days. About 25% of your consumers correlate late delays with a poor customer experience, which will cause them to jump ship.
About 82% of the same people surveyed  won't shop at your store ever again if you don't offer easy or fast returns. To make matters worse, about 23% of your consumers will replace the item they return at a different retailer, and 37% won't repurchase the item at all.
Given all this, it's extremely important to have a customer-centric return policy, or else this may seriously impact your retention rates.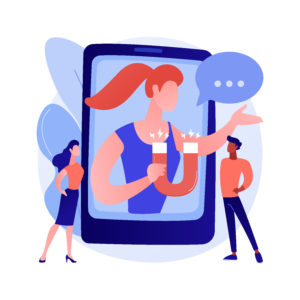 How to Reduce Return Rates at Your Online Store
With all of that data in mind, we can start to explore the measures you can take to fix a high return rate. Here are some tried and true strategies that will work for most eCommerce stores.
1. Update Your General Return Policy
Adopting a transparent, simple, and generous return policy will establish trust in the consumer and help reduce chronic returners. Investigate as to what your customers consider being a good return policy, and work with that.
A MarTech study found that customers will wait 2 to 3 days before the end of the return window to return an item, so you can plan around this habit.
Keep in mind that most customers return products due to late deliveries. This is especially true if the product has a short shelf life (food, flowers, etc.), was intended to be a gift, or was an impulsive purchase. By setting clear expectations on delivery times, you can improve customer satisfaction rates and, in turn, reduce return rates.
A lot of retailers find success by offering 365 day return windows, like Zappos, but for this strategy to work, you need to declare what items are returnable and which aren't. Place this information at the checkout screen to avoid people returning heavily discounted items at full price.
2. Protect Yourself From Fraudulent Returns
While fraudulent returns can happen anytime, they're more common during the holidays. Installing basic fraud protection on your eCommerce platform, investing in flagging automation, including tracking numbers, and offering exchanges for the same product can reduce fraudsters.
At the same time, it's just as important to ban serial returners if you notice a person making habitual returner purchases, like buying every color or wearing/using the item once. You won't know immediately who's a serial returner at first glance, so keep an eye on red flags.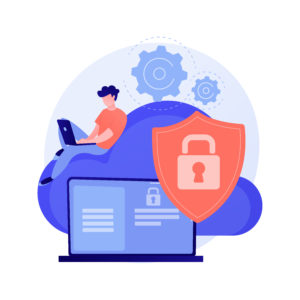 3. Make Returns Easy and Simple
Remember how we suggested against blaming your consumer, either directly or indirectly, for returns? Direct blame could include asking your buyers to "set their expectations" when an item bought looks different from the picture, but indirect blame is harder to spot for retailers.
Your consumers can't stand return policies that include paying to ship the item back or store credit, but they're especially annoyed if they have to pay to return an item for a reason that isn't their fault. Simply offering free shipping with proper returns management and you can greatly improve customer loyalty.
If you have a brick-and-mortar store, you should consider omnichannel returns. Allowing your online customers to return a product to your physical storefront will help them save on potential shipment costs and give them the chance to exchange an item immediately.
At the same time, buyer's who choose "click & collect" should be able to return a product to the same place or a store nearest their location if they purchased the item out of town.
4. Describe Your Products in Great Detail
Your customers can't touch, feel, or wear a product they plan to purchase online, so the only way they can decide if a product is suitable for them is from a description. Pictures or videos help too (and we'll get to that), but a well-written product details section can really help sell your product.
Accurate project dimensions and sizing are integral to the buyer experience and will reduce the rate of returns significantly. If you own a clothing store, you can't just give a general measurement of your items because a fraction of an inch could make an item unwearable.
5. Upgrade Your Product Photography
As stated, 22% of consumers will return a product if what they received looks different in person than it did online. Newbie dropshippers run into this problem a lot because they don't physically examine their products before selling them, which is the fastest way to ruin consumer trust.
There's nothing wrong with using better lighting in your photos, so you can display your products in the literal "best light" possible, but you shouldn't embellish to sell your products. The item itself should look similar to your photos. Otherwise, you'll start receiving a lot of returns.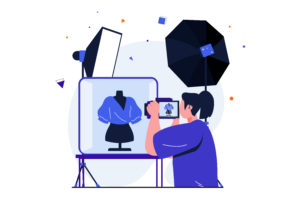 6. Display Customer Feedback
89% of consumers look at customer reviews before purchasing a product. It's necessary for your brand to ask for reviews (either after a purchase or once the item is delivered) to look at customer feedback. All positive testimonials can be used to grow your brand externally. What's more, encouraging clients to share their real life photographs with the product can help prospects visualize what that good would look like in a real life scenario.
At the same time, anything negative can be used to grow your brand internally. By listening to your customers, you can keep improving your brand. Offering an open line of communication can also show your consumers that you're listening to them, which increases satisfaction rates.
7. Do a Last "Once Over"
Remember that 23% of buyers return items because they received the wrong product, while 22% return products that are damaged. That means that 55% of your delivery problems are solvable with a last-second "once over."
It really pays to examine all of your items before shipment, if possible, but if you can't do so because your products come out of a fulfillment center, hire a quality assurance professional. You should also ensure the shipping company you hire handles your items with care.
Need to Reduce Your eCommerce Return Rate?
All online retailers have to handle returns in some capacity, no matter how much they crack down on the practice. But that doesn't mean you can't reduce the issues that lead to returns without alienating your loyal customers who are less likely to take advantage of your policies.
Whether you're selling physical or digital products, our convertible shopping cart and versatile purchase option can reduce return rates and improve conversions. Find out more here.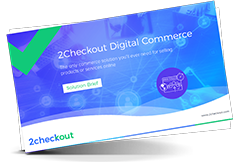 About the Author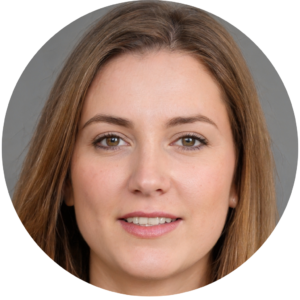 A growth hacker at heart, Jess Perkins helps SaaS companies rapidly scale their inbound leads through lean marketing strategies. She views content marketing and advertising as the perfect concoction of growth, and loves to write about her insights and experiences.