Picture this: your customer starts off their day on their laptop, browsing your website for a particular product.
They get interrupted by a phone call, but later in the day, when they're scrolling through their Facebook page or Instagram and see your ads, they're reminded that your product is still in their shopping cart.
Around the happy hour, they receive a text on their iPhone reminding them to complete their purchase, with free shipping if they do so by midnight. If they prefer to get it immediately, they can click on curbside pick-up and scroll to the location of their choosing.
This is just one example of successful omnichannel experience.  Omnichannel retail (or omnichannel commerce) is a multichannel approach to sales whose priority is to give customers a seamless experience no matter what device they're using to shop and make purchase decisions.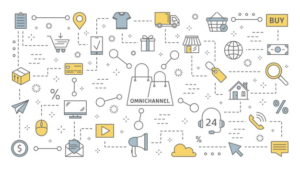 The Harvard Business Review recently surveyed 46,000 shoppers, and found that the vast majority – a whopping 73% – consistently use multiple channels to support their final decision to purchase a product from a retailer.
Many retailers still use a multichannel approach, with numerous ways to reach their customers. They have a website and a blog, and use Facebook and Twitter to engage customers, but the messaging and customer experience across these channels is not always consistent and seamless. Or customers can shop online and in a brick-and-mortar store, but the business doesn't support online returns or exchanges in the shop. Or, in other cases, their online and offline stock is not integrated.
The omnichannel experience consists of multiple channels that are connected and integrated, with ordering process, messaging, goals, and design consistent and seamless no matter which platform or device the customer is using. This leads to a better customer experience and increased sales and revenue.
And in 2021, with COVID-19 still in the picture, omnichannel just might be the game-changer in your business' path to success.
How 2020 has impacted consumer behavior
The COVID-19 pandemic has brought extraordinary changes to the ways we live—and shop—forcing businesses to think more seriously about investing in their omnichannel approach.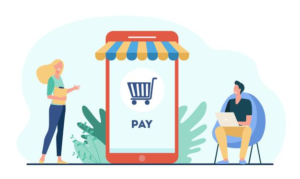 Businesses who used multiple channels to reach customers in the past but mostly relied on in-person purchases for their success have had to scramble to improve their online engagement. This means considering all the different ways their customers interact with their brand, while also keeping in mind optimizing marketplace presence, selling on social media, and partnering with delivery services.
In 2019, only a select few retailers allowed shoppers to reserve an item online and pick it up in-store, and there were even fewer flexible options for delivery, or customer support through online or video chat. This has all changed in the current pandemic environment, which has seen dramatic changes in customer behavior and needs.
Since early 2020, concerns about health and safety have risen to dominate everything we do, from day-to-day activities, travel, living arrangements and socializing, and virtually anything that requires a decision. Many of us are working and studying from home and establishing new habits that accommodate these new behaviors.
Shopping is no exception, and some of these new customer behaviors might be permanent. According to the EY Future Consumer Index, over 40% of consumers say that they believe their shopping habits will be different after COVID-19.
Consumers say they are planning to continue to shop online, suggesting these new habits formed during the pandemic are here to stay. Additionally, more specific trends have surfaced during the COVID-19 era, according to an Accenture report, which marketers may want to consider when planning how to best connect with their customers in the coming months, such as: Local shopping has become preferred by many consumers.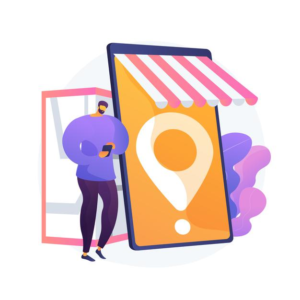 Why omnichannel is the new norm
The COVID-19 pandemic has accelerated the need for every retailer out there to adopt an omnichannel approach in order to survive. Fortunately, all the hard work to achieve this new, seamless way of reaching customers is showing clear benefits, including the following:
A consistent customer experience across channels. One of the main benefits of having omnichannel commerce is that you provide your customers with consistent service and support, including even messaging about your brand, no matter what device or platform they are reaching out from. Recent research from Marketing Week has shown that consumers use an average of almost six touch points in their shopping journey — keeping their experience cohesive and consistent across all these points builds their trust in your brand.
Integrated analytics and customer data leading to a better understanding of your customer. Using an omnichannel approach gives you more opportunities to collect customer data, giving you a clear picture of what your customers want and need in the way of products as well as customer support. This enables you to personalize their journey, helping to cement their relationship with your brand.
Higher revenue. Omnichannel makes it easy for customers to purchase and return items, obtain coupons, and use other means to get them the information that will lead to conversion. A recent Aberdeen study showed that companies with strong omnichannel engagement methods report an average 9.5% year-over-year increase in annual revenue compared to the 3.4% seen by those with less-than-adequate omnichannel.
Improved retention. As customer engagement increases with an omnichannel approach, their satisfaction numbers will also rise, as will their retention rates. And because you're collecting informative data about your customers across channels, you're able to continue refining your offers, ads, and other content to approach them where they are in their buying journey—this in turn is more likely to lead to brand loyalty. The Aberdeen study mentioned earlier showed that companies that invested in strong omnichannel engagement methods showed an 89% customer retention rate versus just over 30% retention by companies with lower omnichannel commitment.
Conclusion
Omnichannel is the new standard for eCommerce, and it's more than likely to only continue growing in popularity over time. Customers have come to expect the deep, immersive connection with brands and the easy, quick-as-lightning shopping experience it provides.
As you focus on priorities for your eCommerce business, keep omnichannel on the top of your list – it's rapidly becoming a requirement that will keep consumers coming your way.
Discover the power of Verifone Omnichannel Commerce and how it can help you create personalized customer experiences across all channels you're selling on.