A plumber couldn't fix a leak if he didn't know where it was. Likewise, if you have a SaaS business, you can't get your team working on revenue uplift if you don't know where you're leaking revenue. To grow your SaaS business effectively, you need a set of tools at every stage of the customer lifecycle, so you can easily track conversion rates or other metrics and find where you could improve.
Not sure where to start? Our latest webinar with Erich Litch, 2Checkout's Chief Revenue Officer, is here to help. Along with Subscription Insider, Erich explained how to go beyond subscription management to grow your SaaS business. He began with some context on digital commerce and explained the stages of the commerce lifecycle. Then, he dove into specific ways to stop leakage and achieve revenue uplift throughout the lifecycle.
We also had the pleasure to have live on the webinar our guest client Derrick Maloney, Online Operations – Ecommerce, at Absolute Software. Derrick highlighted Absolute's success stories on trial optimization and churn prevention., more details on findings below.
Before we start, who is this info for? These tips and techniques for revenue uplift are designed for low-touch and medium-touch small and medium businesses selling online.
Digital Commerce Is Complex
Despite what may be visible on the surface, managing subscriptions and selling them online is not simple.
There's a whole iceberg of complexity looming beneath each of these areas subscription management, payments, eCommerce and operations , from advanced subscriber account management to cart recovery tools, fraud management, advanced localization and so on. A solution that doesn't handle or at least integrate these elements will leave revenue on the table.
Consider the Full Digital Commerce Lifecycle
Many companies focus a lot of their attention on customer acquisition. However, there is significant revenue leakage that you can recapture at every stage of the digital commerce lifecycle, which progresses from acquisition and onboarding through up-selling, cross-selling and retention. There are opportunities to recover revenue at every stage of the lifecycle and our customers have shown that you can recover 10-20% of revenue overall through advanced commerce and payments tools. To achieve success, though, you need to know where to focus your efforts, so start by investigating where you're underperforming and have low conversion rates, high abandonment, or cannot increase client lifetime value.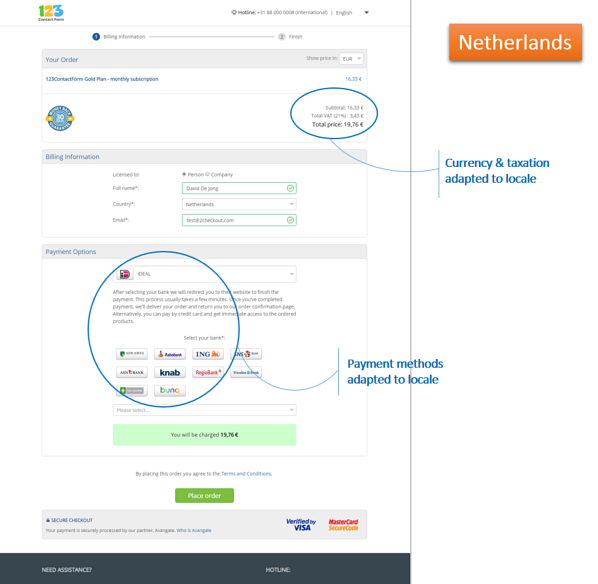 Some Best Practices for Addressing Revenue Leakage in Customer Acquisition
Smarter payment methods and effective localization are two important ways to make sure you're acquiring as many customers as you can, provided you are targeting the right ones. Customers are 70% more likely to make a purchase if the shopping cart is displayed in their native language and their preferred payment method is available to use, so checking off these criteria can help bring in additional revenue right away. Other best practices in the shopping cart include displaying your logo, showing prices in the local currency, and filling in the customer's information and card type based on geolocation and auto-detection. Carts should also look good on mobile devices and forms should be as short as reasonably possible.
Local Payment Methods, Intelligent Payment Routing and Offer Testing
Going further on the payment methods topic, here are more examples showing why localization is important. For instance, PayPal is used for a surprising 50%+ of online transactions in Germany, making it a must-have when selling in that market. Still, simply supporting PayPal may not be enough: an in-context checkout process, where customers don't leave your site to pay through PayPal, can increase conversion rates.
Multi-currency management is also important, increasing authorization rates by as much as 25%. Merchants will see a major boost in authorization thanks to intelligent payment routing, too, with an example showing authorization jumping from 70% to 89% when intelligent routing is in place.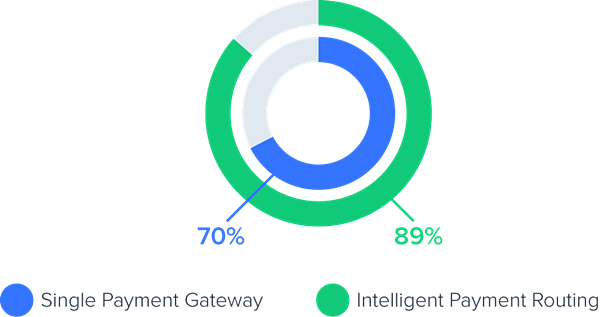 Finally, it's important to test different offers to see what performs best: one customer actually found that a 10% discount outperformed 20% off.
Case Study: Trial Optimization
Derrick kindly offered insights into his company's commerce success stories, we learned that Absolute Software was seeing about 0.9% conversion rate for its Lo Jack security software trial offer, which could clearly be improved. With the help of 2Checkout (Avangate platform), the company optimized its trial process to improve the trial activation mechanism and payments. They did this by beginning the trial period immediately with the software license key delivery and by asking payment details upfront. With an activation rate of 100% and notifications triggered automatically, the trial conversion rate increased to 5%, an impressive 5X increase with great potential revenue uplift for the company.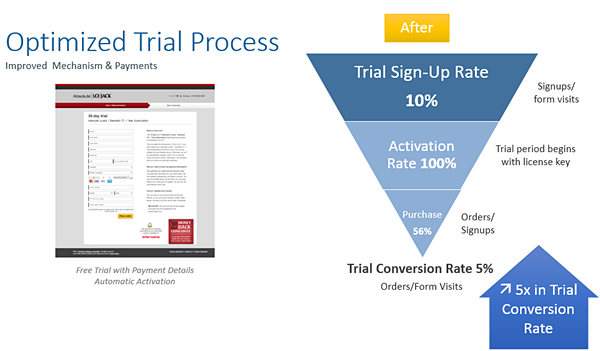 The Importance of Upselling
If you're not already upselling or cross-selling to existing customers, you're missing out: upselling an existing customer is 50% more likely to succeed than upselling a new prospect, according to Influitive. There are many ways to upsell throughout the customer lifecycle, including in-app upsells, usage triggers, upsell emails, partnerships and more.
All of these offers should be based on knowledge of the customer's product usage trends as well as details that make a difference, such as language and currency preferences.
Effective upgrade offers include in-cart interstitials, post-purchased offers and emails.
Considering Customer Retention and Churn
Customer retention involves combating both voluntary and involuntary churn. Much of the involuntary churn that companies experience stems from failed payments because of declined authorization. Revenue recovery tools like account updaters (external or in-house), intelligent payment routing and retry logic can increase revenue by about 20%, making them a must-have for any SaaS business.
Absolute achieved great success in fighting involuntary churn using revenue recovery tools (RRT) from the Avangate platform. The company saw an overall 23% revenue uplift when using the tools, delivering a seven-fold return on investment on Advanced RRT. The revenue recovery tools achieved a 35% recovery rate on auto-recurring transactions. In addition, Absolute obtained 5% revenue uplift with shopping cart recovery on new acquisitions, further boosting Absolute's business.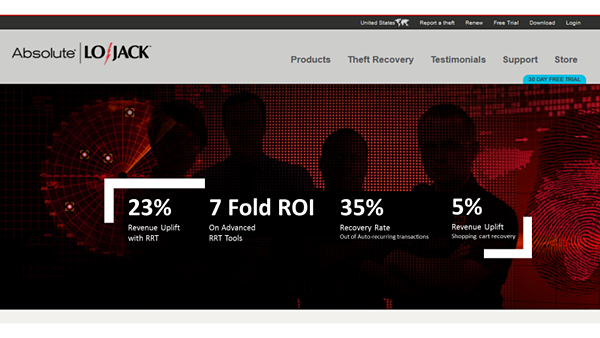 Commerce & marketing tools to prevent voluntary churn include renewal offers, subscription migration (from manual to auto-renewal), and dunning for unfinished renewal payments. These can be provided via multiple channels, via email, in-app, within customer portals.
Understand where your leaks are, then fix them.
To close with the same plumbing analogy, you need to understand where you leaks are, tehn fix them. Is it easy? Most probably not. One of the biggest mistakes SaaS companies can make is underestimating the complexity of selling globally. Companies need to understand how much revenue they're leaving on the table at each stage of the lifecycle – by not localizing effectively with language localization, payment methods and currency conversion, by not offering a seamless trial or activation mechanism, by not offering upsells or cross-sells at the right time, by not having the right retention tools when renewal time comes.
When aiming to grow your SaaS business beyond subscription management, it's important to start by gaining an understanding of where you're at now, by measuring a baseline before trying out new tools or offers. Without an understanding of what changed, companies cannot learn and grow as efficiently. Start setting your baseline KPIs now, identify your revenue leaks, then work to address them with more tips from the webinar.