A new year and a new budget bring opportunities to attend dynamic events which will prepare you to be more productive, inspired, and above all, well-informed.
Your passion for innovation and finance will certainly be fueled by the biggest fintech and payments conferences, which are especially designed to offer you an introduction to all the latest financial technology products and services.
Networking, networking, networking! You know the best way to maximize your professional achievements begins with meeting like-minded people in your industry from whom you can learn. So have no worries, there is already a well-rounded platform for 2023 payments conferences and fintech events to boost your potential.
If you are an eCommerce owner, marketing executive, financial analyst, all-digital enthusiast, or just looking to enrich your business vocabulary, you are in the right place – you can find what you need at the largest financial services conferences held this year.
You can't afford to miss our solid researched list of payments industry conferences, so grab your agenda and your enthusiasm, and consider the following offerings:
Ibex India
Date: 19-21 January 2023
Location: Mumbai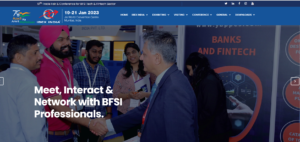 Ibex India is the platform Indian and South Asian bankers use to source information and gain know-how and understanding of innovative technologies and products that can deliver seamless and secure banking. IBEX India will assist banks in bridging the gap between old and new technologies, offering this tradeshow and conference at which you can learn more about financial inclusion, adoption of technologies, and the latest innovations for the banking sector.
Sessions we recommend:
Data, Cloud & Compliance: The Anchor to Cybersecurity Transformation
Faster and Better Insights for Today's Enterprises
Cooperative Banking 3.0 – What's Next?
Get tickets here
Future Digital Finance by WBR
Date: 6-7 March 2023
Location: Austin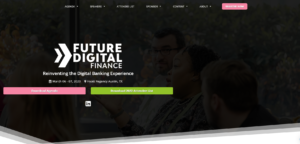 Future Digital Finance is an experience built around the central idea of industry leaders coming together to develop digital strategies that will shape future innovations. Here you can discover how financial service organizations of all sizes are prioritizing digital strategies that enhance customer experience, and meet the people who are creating this change.
Sessions we recommend:
All The AI But No ROI? Real-Life Lessons for Designing, Positioning, Communicating, and Executing Enterprise AI Solutions in The Real World
Delivering Personalization at Scale in Financial Services
Get tickets here
Money Live Summit
Date: 8-9 March 2023
Location: London
Money Live Summit is Europe's most senior banking and payments event and unites industry payments and banking leaders to discuss innovative ideas and create partnerships.
Sessions we recommend:
Ensuring Relevance and Resilience Through Changing Times
Rewriting the Rules: Banking Strategies for a New Era
The Future of Retail Banking and Innovation
Find tickets here
Fintech Meetup
Date: 19-22 March 2023
Location: Las Vegas
Join us at @FintechMeetup on March 19-22nd in Las Vegas!

Stop by the Skyflow booth (#1109) to chat about all things data privacy and pick up some cool swag.https://t.co/QxFyuvwK19 pic.twitter.com/Fbeu9XNfEy

— Skyflow (@SkyflowAPI) February 6, 2023
Fintech Meetup provides you with a great ecosystem for making connections and finding relevant content around three central themes: Fintech Meetup Content, Community Content, and Sponsored Content. Here, peer group conversations are encouraged in order to debate industry specific challenges.
Sessions we recommend:
How Fintech is Modernizing Financial Advice
Using Data in New Ways to Make Better Underwriting Decisions
How Fintech is Transforming KYC and AML
Get tickets here
Pay 360
Date: 21-22 March 2023
Location: London
PAY360 will bring together 2000 of the most senior representatives from banks, merchants, government, investors, fintechs, FIs, card providers, consultants, and solutions providers. This is the conference where experts can network and gather the information they need to have an accurate visualization on future challenges and how to better manage them.
Sessions we recommend:
Harnessing the Network-Embedding Environmental Sustainability in the Payments Ecosystem
The Recession is Here: Who Will Thrive?
The Regulation Rabbit Hole – What to Expect in 2024 and Beyond
Get tickets here
Convergence India Expo
Date: 27-29 March 2023
Location: Pragati Maidan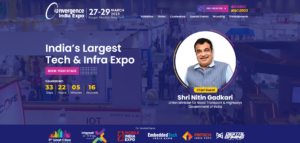 Convergence India Expo is an all-in-one event that offers the freedom to network and find new business partners. Get aligned with technology and solutions news from the digital world, as exhibitors such as IoT India, Embedded Tech India, Mobile India, Fintech India, and Digital Gaming India will showcase trends and best practices to level the financial playing field.
Get tickets here
Merchant Payment Ecosystem
Date: 28-30 March 2023
Location: Berlin
MPE 2023 will bring together over 1,300 individuals for three days of world-class content brought by some of the top industry leaders and solution providers, showcasing cutting-edge payments and POS solutions.
Sessions we recommend:
Embedded payments: SaaS Strategy Guide
 Innovations in Technology and Experience Reshaping the Payments Business
 Payments of Tomorrow – The METAVERSE
Get tickets here
Smarter Faster Payments: Remote Connect
Date: 16-19 April 2023
Location: Remote Connect
What's happening at Nacha in 2023? We're building on the Same Day #ACH value proposition, enhancing our tools to help manage risk, preparing for our industry-leading #Payments2023 Conference, adding new accreditations & much more. https://t.co/SGGaExECNg pic.twitter.com/k871Rv2Zsp

— Nacha (@NachaOnline) February 10, 2023
Smarter Faster Payments is a unique industry venue with an educational aspect designed for all types of professionals to get together, learn about, and discuss the latest industry trends. Seasoned professionals will receive actionable leading-edge education from Nacha with more than 120 sessions presented by payments industry leaders about ways to drive innovation and deliver value through new solutions and services.
Get tickets here
Payments Leaders' Summit
Date: 18-19 April 2023
Location: London
Payments Leaders' Summit will bring together payments industry leaders to engage in discussions with senior peers, with a personalized itinerary of one-to-one meetings and interactive discussions and seminars, for an overall learning experience.
Themes to look out for:
Insights and guidance from European payments industry regulators
C-Level payments insights and predictions
Open Banking to Open Finance
The road ahead for cross-border payments
Get tickets here
Transact
Date: 24-26 April 2023
Location: Atlanta
TRANSACT by ETA will gather 100+ visionary partners from the payments ecosystem for immersive education sessions on the show floor designed to find innovative solutions that can change business trajectories. The Transact conference is where business gets done, insights are gained, and deep dives from experts in security, risk and compliance, crypto, web3 and the metaverse are undertaken. At ETA you can also participate in the EMPOW(H)ER PROGRAM to experience bespoke content, training, mentoring, and networking opportunities that can help women in the industry advance in their careers.
Get tickets here
Fintech Nexus USA
Date: 10-11 May 2023
Location: New York City
Fintech Nexus USA is setting the scene for fintech, blockchain, banking people to meet their peers to reflect on new industry connections, build new business relationships, and brief on future developments.
Sessions we recommend:
Digital Banking: Embracing the Future – Sponsored by Galileo Financial Technologies
Credit and Underwriting Best Practices for Uncertain Times
Lending, Banking, and Payments: Small Business Fintech Comes of Age
Get tickets here
FinTech Festival India
Date: 16-18 May 2023
Location: Mumbai
FinTech Festival India is elated to welcome Cover Genius onboard as #Insurtech Partner.

Cover genius protects the global customers of the world's largest digital companies with end-to-end, embedded protection.#fintechfestivalindia #fintech #embeddedprotection #insurance pic.twitter.com/xi3sE7ijwo

— FinTech Festival India (@ffi_fintechfest) February 27, 2023
Fintech Festival India creates a safe space for experts and leaders to analyze aspects from FinTech, such as Climate FinTech, EmergTech, Payments, Lending and more. Here you can also introduce your innovations, products, or services while discussing financial growth in India.
Sessions we recommend:
Leveraging AI to Revolutionize Underwriting and Risk Assessment
Risk Management in Lending: Strategies for Identifying and Mitigating Risks in a Volatile Market
Exploring the Future of Global Finance: A Conversation between ChatGPT and Bard
Get tickets here
Finovate Spring
Date: 23-25 May 2023
Location: San Francisco
At FinovateSpring 2023, 60+ hand-selected companies will demo their services and solutions for the financial industry in 7 minutes live on stage! That way, attendees see how the tech works and if it's the right fit for their organizations. Find out more: https://t.co/22aYEWS3CS pic.twitter.com/wzWUTmTV8s

— Finovate (@Finovate) February 13, 2023
At Finovate you'll find a high-quality audience and breadth of insights with 1200+ senior attendees.  Financial institutions will discuss innovative fintech solutions, hand out professional advice, and spotlight new discoveries.
Sessions we recommend:
Analyst All Stars: How Financial Services Have Been Changed Forever
Special Address – Data Analytics: What Does it Really Mean for Community FIs?
Capitalizing on Competitive Advantages, Avoiding Moat Mirages
Get tickets here
Seamless Middle East
Date: 23-24 May 2023
Location: Dubai
Seamless Middle East is a global two-day conference with over 500 speakers covering the latest trends, market disruptors, and technologies shaping the payments, fintech, retail, digital, logistics and eCommerce world. Valuable network opportunities come hand in hand with the multi-brand exhibition to spark new ideas and get you inspired.
Get tickets here
Money20/20 Europe
Date: 6-8 June 2023
Location: Amsterdam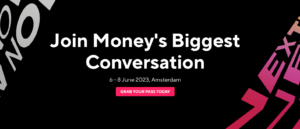 Money20/20 Europe is the event where global fintech communities connect and the brightest voices in the industry dive into current challenges and shape together what comes next for the money ecosystem in Europe and beyond.
Themes to look out for:
AI
Large Language Models
WealthTech
Open banking
Micro-loans
Get tickets here
Fintech Junction
Date: 20-21 June 2023
Location: Israel
Fintech Junction is a global community where business and tech leaders from banks, financial institutions, fintechs, startups, and investors come together to further advance the development of their services, customer experience, and data management on their online platforms.
Sessions we recommend:
Data & AI: Privacy vs Personalization
Adopting Cloud-Native Infrastructure for Core Banking
The Current State of the Fintech Startup Ecosystem
Get tickets here
Fintech Summit Latam
Date: 31 August-1 of September 2023
Location: Mexico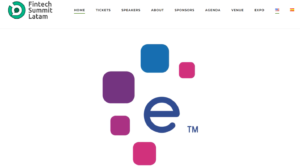 Fintech Summit Latam addresses how the Latin and US Hispanic fintech ecosystem faces new challenges and promotes inclusion and education by providing advanced cutting-edge solutions for different actors in the industry.
Sessions we recommend:
Investment and Capital Landscape in the Fintech Market, is the Adjustment Coming?
Regulatory Progress and Challenges in Latam
The Evolution Digital Services Offers and How Can it Increase Financial Inclusion
Get tickets here
Sibos 2023
Date: 18-21 September 2023
Location: Toronto
Sibos 2023 is set to host thousands of participants and give them the space to debate and uncover current problems the financial industry is facing. Experts from across the global financial environment can get broader insights of the panoramic risks they are facing while scaling forward-thinking innovations.
Central theme: Progressive finance for a changing world
Get tickets here
World Finance Forum Dubai
Date: 8-9 November 2023
Location: Dubai
World Finance Forum will gather 150 finance leaders to lay out a pillar for organizations to learn from CFOs and finance directors about how to develop new skills that will help them better navigate today's climate.
Sessions we recommend:
How Finance Leaders Can Improve Business Agility
Maximizing the ROI of Digital Transformation
How to Successfully Spearhead Technology Adoption and Profitable Growth
Get tickets here
Fintech Connect 2023
Date: 6-7 December 2023
Location: London
A look back at our amazing Panel Discussion: How are enterprises and financial institutions now using the blockchain for growth?

We are looking forward to more great talks like these at FTC23!#FTC23 #FinTech #FinTechConnect pic.twitter.com/abvwvLkz7S

— @fintech_connect (@fintech_connect) February 6, 2023
Fintech Connect is an event with two content-packed days where you can hear from and meet global leaders in digital transformation, payments, blockchain, and regtech space who are driving the global financial technology industry forward. Face-to-face interactions about payments and free content on the exhibition floor are guaranteed to drive innovation.
Themes to look for:
Digital transformation
Blockchain
Regtech space
Get tickets here
Great minds are made through the discussion of ideas. If you participate in any of these events, you're guaranteed to have opportunities to ask questions, learn new things, and enable your most successful thinking.