"Pay it forward."  It's such a simple concept, but one we rarely get to implement in our busy professional lives.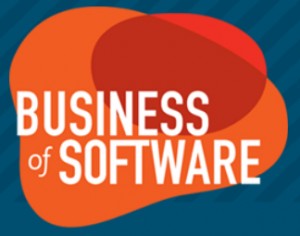 When I started speaking with Mark Littlewood, the lead organizer of the
Business of Software Conference
(BoS) about how
Avangate could contribute to BoS
and the good work they are doing to help software companies grow — two things became very clear.  The companies and individuals that attended BoS raved about the value of the conference and what it meant to their emerging software companies — evidenced by just a quick look at the many glowing quotes and testimonials on their website but equally impressive is the great community vibe associated with BoS which is truly atypical compared to your standard issue industry tech conference.
To briefly unretire an overused, popular mid-eighties phrase, it was "a no brainer" to get involved.  Working with BoS, we're thrilled to announce a new scholarship program aimed at helping accelerate the growth innovative software companies.
Running through September 4th 2012, innovative software businesses across the globe can apply for a scholarship which includes admission to the BoS conference, October 1-3 in Boston, USA, a celebration dinner with software industry leaders during the second night of the conference and three months of expert online marketing and commerce consulting to help them grow their businesses.  It's a great way to network with leaders of software companies of all sizes as well as those in the venture capital community.
Software, SaaS and Cloud Services vendors of all sizes should apply for the Avangate Business of Software Scholarship.  Applicants will be judged on innovative business models, entreprenuerial creativity, and unique customer engagement approaches.  Video or written submissions detailing your business model, products and/or services, and why you would like to attend the Business of Software conference will be accepted. You can find more details on the BoS official page.
Winning businesses will gain new insights at the Business of Software Conference, make valuable connections during their honorary dinner and gain consulting support to help them turn their innovative products into great companies.  We are extremely excited to help bring this program to the software community and cannot wait to meet the next leaders of our industry.
If you are already feeling the love, you can apply directly here.
I'll keep my fingers crossed for you if you apply for our BoS Scholarship program and hope to see you in Boston for the BoS Conference, Oct 1st-3rd.