The Internet was new and scary when Agent Fox Mulder popularized the phrase "Trust no one" during The X-Files' heyday, but even today plenty of consumers are still hesitant to put their trust in websites – even with the significant role ecommerce plays in our everyday lives. At Avangate, we've proven the fact that trust can be a major factor affecting conversion rates. We are strong advocates of research and testing that provide insight into what makes a site or cart trustworthy enough for shoppers to pull the trigger on a purchase.
Our customer Movavi was encountering a lower-than-expected cart conversion rate, so we conducted a user poll to find out why. From the exit-poll results, we discovered that many users were hesitant to put their trust in the site and weren't totally convinced of the value they'd get for the price being paid. To help Movavi improve conversion rates, we devised a test to measure which messaging would communicate value, reduce risk, and elicit trust from customers most effectively Tweet. As Mulder might say, "The truth is out there." We just needed to find it.
To move the needle on revenue for Movavi, and find out the truth about what builds trust, we tested three different ways to show value, reduce risk, and foster trust in Movavi's cart:
Greater emphasis on customer support, to show dedication in helping customers derive value from the product
A money-back guarantee, to "reverse risk" and give customers a chance to verify value for themselves
A Norton Secured icon, to show trustworthiness
We tested three combinations of the methods over the course of three weeks.
Variation 1: Customer support information and the money-back guarantee: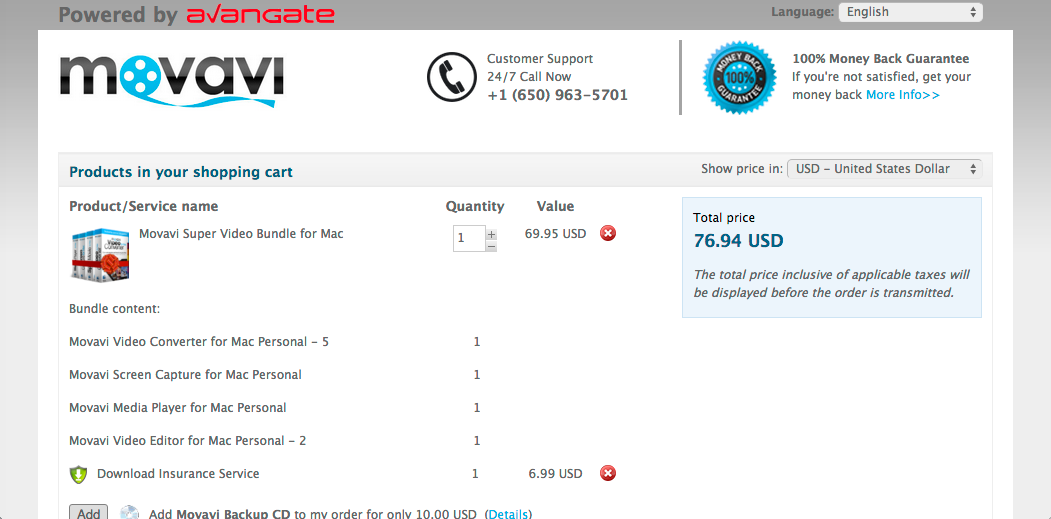 Variation 2: Norton Secured icon with customer support information: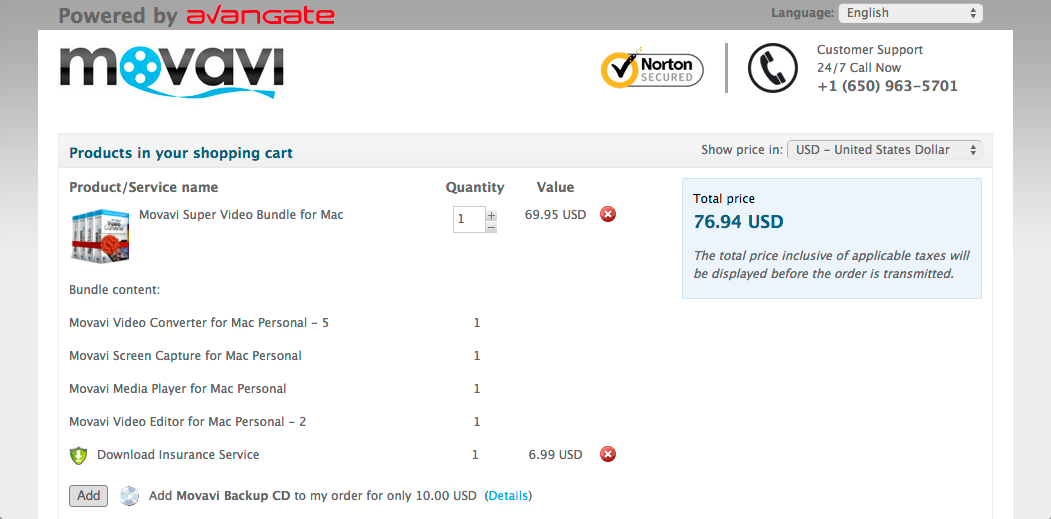 Variation 3: Norton Secured icon with the money-back guarantee: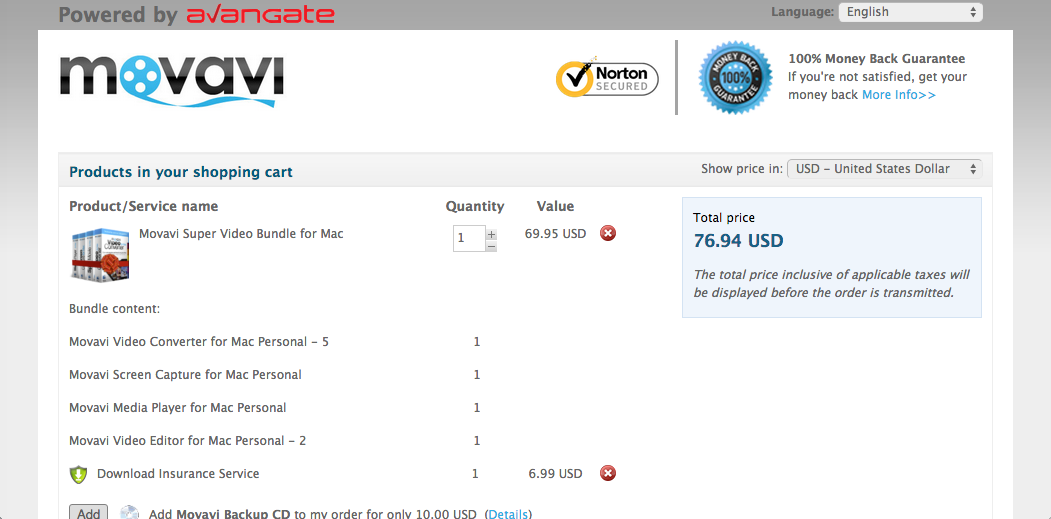 What do you think would have the greatest effect on conversion?
If you answered Variation 3, you're right. The combination of a Norton Security icon and a money-back guarantee provided the most significant uplift to conversion rates: an impressive 5.5% with 95% statistical confidence.
Variation 1 also showed an improvement over the Control (4%). Variation 2 reduced conversion rates by 1.9%, a surprising result that reinforces the value of split testing instead of just "trying a new idea".
The winning combination provided 7.4% uplift in revenue per visitor, and the combination of conversion improvement and annual revenue uplift is expected to generate a 3.8X ROI on the cost of a 6-month CRO program – all from one simple test.
Such substantial results show the significant value of making small tweaks to enhance the trustworthiness of your cart. If you care enough to signal trust, your customers will care enough to make a purchaseTweet. It's all about finding the best ways to do that.
Because trust is so important, we have some other tests in the works to identify additional ways that online sellers can build trust with shoppers. For example, we're split testing different types of money-back guarantee icons and copy. What works for Movavi may not work for you, but you can use our findings to create your own tests and verify what your audience responds to – the truth is out there, and you can find it.