Recently, I've had the pleasure to listen to a few brilliant people from the software industry giving advice about start-ups. I've compiled here some words of wisdom that resonated with my inner entrepreneur. My apologies if this is not a verbatim account; my memory is like a sieve (unless I use Evernote). Some of the thoughts here were picked up from talks at How To Web, and others during interviews with Avangate.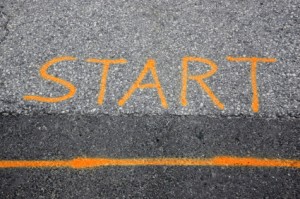 Start with a Known Need
One of the main ideas is about how you start. The general consensus is to identify a product or service that you know is needed and make it, and the world, (slightly) better. Totally re-inventing the wheel, although appealing, is very hard to do.
The 20-Hour Day
As Phil Libin of Evernote said at How To Web, don't become an "entrepreneur" for the wrong reasons. Don't do it (just) for the money, as money comes only after a lot of hard work and long hours. To get a company up and running, you need to work 20 hours a day—of course, you're flexible to choose which 20 hours (this comment made everyone laugh, but of course when you work 20 hours a day you might forget all about laughter). Although money is highly visible, the commitment that went into making it is less so.
Feedback Makes Perfect
After the work, you get the product. It's clear that, when a product is not good, no one will use it, no one will tweet about it. But a good, useful product is not necessarily perfect. Not at the outset. So get your product out there, gather feedback, and gradually make it better. Edwin Siebesma from SaaS provider MeetingKing (our audio podcast with him will be live shortly; I'm giving a sneak preview here) recently shared with us that a "switch" had to flip inside of him before he realized that perfection without market feedback is futile. The point is to love your first users, listen to them, and embrace their feedback.
Early Adopters Are Priceless
"Respect your early adopters" is a point well-made also by Vladimir Oane at UberVU, who encourages everyone starting out in SaaS to never penalize early adopters. Whenever you change pricing, don't go back to the early customers and say "Hey, you've been paying $29 a month, now you should pay $500." Grandfather in all your customers and this will help you. Respect your early adopters and don't penalize them, because they supported you when you had no idea what you were doing.
Listen, Improve, Repeat
No one could stress enough how important it is to know your customers. Be sure to engage with them, understand their needs in detail, and work to improve your product. Then do the same cycle again and again. As Claudiu Murariu, founder of SaaS solution PadiAct, told us: "As a SaaS company, we eat, sleep and breathe customer satisfaction because we rely on repeat purchases for revenue. This means that we need to focus all efforts on our clients' needs." That's sage advice.
Focus on Customers, Not Competitors
What about the competition? Edwin at MeetingKing acknowledged that the competition pushes you to do more and it's not healthy to ignore it. However, at the end of the day, focusing on your market and its needs will help you make a better product without obsessing about competitive analysis. Phil Libin at Evernote made a conscious, companywide decision not to lose any sleep over thoughts about the competition. And the latest, coolest article I read about this topic was the "You vs. competition" paradigm, explained the rock, paper, scissors way by Jason Cohen: "In the end, screw it, just build the best company you can, for you. You're wrong about most of what you think about those competitors anyway — both the good and bad — so focus inward, and build something you're proud of."
You've heard what I know—now, what advice would you give start-ups?