Hi, sellers!
How did Black Friday and Cyber Monday go this year? Did you notice any changes compared to last year, given that the current context is favoring eCommerce sales even more? Hopefully, November holiday sales were just a warm-up for the upcoming sales this December.
This month, we prepared for you resources and tips to successfully navigate the holiday season while meeting the growing customer expectations, as well as useful strategies for global expansion. We're also debunking the complexities of online payments and giving you the insights you need to identify the right recurring billing tools for your SaaS.  Finally, if you're a B2B business, you'll find dedicated resources for streamlining your sales approach and overall customer strategy.
Let's get started!
We've recently announced our Fall 2020 Release that brings significant updates to the Avangate Monetization Platform, aimed at supporting merchants improve global sales and simplify B2Any digital commerce. New features and capabilities include automated sales-assisted deals, analytics and checkout optimizations, updated connectors for shopping cart integrations, and much more.
If you haven't already, make sure to check the full lineup of new features here.
What is online payment processing? This is a question we often hear as a payment provider, and we fully understand where it might come from – online payments involve complex processes taking place in the background that may be difficult to grasp by merchants.
That's why we prepared a comprehensive guide that will take you through all the basics of online payments – what parties are involved, what advantages are there for merchants accepting online payments, and how safe they are. We also tap into mobile payments insights and, finally, we give you an overview of the relevant regulations.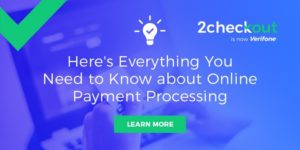 B2B sales for software companies are changing as new industry trends and customer expectations emerge.
While your sales team will continue to play an important role, you still need to become more flexible to accommodate the growing needs of your prospects who are looking to try your solution fast, on their own terms. Complementing the sales-assisted channel with a self-service approach should be your next priority.
As you've already seen, customer experience is as important as ever these days. Our latest Live Panel featured experts from Salesforce, Leadfeeder and Paradigm B2B who shared their actionable strategies, tips, and tricks around providing a seamless customer experience in B2B and embrace customer-centricity. Make sure to watch the recording and keep delighting your customers!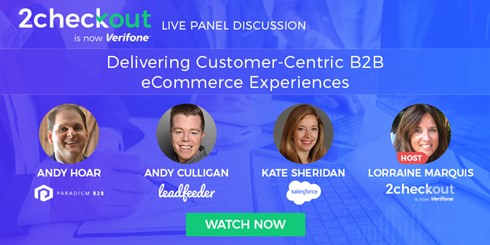 As a SaaS business, your recurring billing system can make it or break it. It is a core component of your business that can drive revenue uplifts and churn reduction. In this article, we will guide you on how to choose the right automatic recurring billing for your business, as well as how to make the most out of it.
Our latest 2Inspire Interview Series features Will Critchlow, founder of Distilled and SearchPilot. He shares insights into his successful journey in online marketing, as well as his best SEO resources and tools for eCommerce. Take a look for a quick dose of inspiration!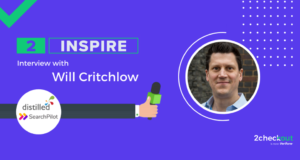 A recent research revealed that online shoppers still face difficulties in completing a purchase on eCommerce websites and rather than looking for assistance, they abandon their cart. These findings indicate that merchants need to improve the customer experience and ensure their shoppers are guided across the purchasing journey, via their preferred touchpoints.
As we're in the mid of the Holiday Season, make sure to revisit your website and optimize it, so as not to leave money on the table.
Other statistics, same conclusion as in the previous study – most customers see brands as lacking in terms of customer experience, grading them with low satisfaction scores. To ensure a stellar customer experience this Holiday Season (and, of course, beyond), make sure to optimize across each stage of the customer journey.
The pandemic came from nowhere and caught some of us off guard. This reinforced why we should always have a plan B. That's why, in our recent Give me 5! episode, we shared valuable eCommerce tips to include in your back-up plan. These will help you better navigate an unexpected business crisis.
If you're thinking of going global to expand your eCommerce business, then localization shouldn't slip your mind. To succeed with global buyers, you need to be able to provide a shopping experience that feels familiar to them. However, localization goes way beyond a simple translation of the content, so make sure to tailor foreach market the formats, design, pricing, payment preferences and regulations, as well as optimize for shopping habits.
Backuptrans is a leading software developer in cutting-edge mobile management field. After switching to 2Checkout, the company noticed immediate improvements in cart conversion rates and overall sales. Learn how Backuptrans benefitted from a seamless integration with our platform and how we help them relieve the burden related to sales tax management, invoicing, and compliance, at the global level.
We hope these resources will help you get fully equipped for the last month of this year. In the meantime, let us know in the comments below what was your highlight for the Holiday Sales this November!