We are happy to announce the 2Checkout Fall '20 Release, a new update to the Avangate Monetization Platform which brings new features and capabilities that further support merchants to sell globally by simplifying B2Any digital commerce.
This release continues our focus on helping companies adapt to the COVID-19 economy, promoting those who are scaling to reach new heights and supporting those who are struggling to find new monetization strategies.
Our new updates harness innovation and enrich merchants' capabilities in B2B and B2C industries, through new features that will help you automate sales-assisted deals on top of regular eCommerce; grow conversions and revenue with analytics and checkout optimizations; automate revenue and offer faster strategy roll-out; power-up your shopping cart integrations; extend market reach with local payment processing; employ new monetization strategies; and optimize your channels with new data endpoints.
Discover the full lineup of new features now available for your eCommerce business to use through our all-in-one monetization platform:
1. Automate Sales-Assisted Deals on Top of Regular eCommerce
As prospects and customers expect faster and more accurate responses, companies need new approaches in terms of B2B sales process automation.  The go-to solution is CPQ (Configure, Price, Quote), which optimizes and automates the quote-to-cash process, thus powering up your CRM with order management, subscription management, and payment solutions in a streamlined and seamless experience.
We are happy to announce the new Verifone CPQ for Salesforce which helps automate and ensure flexibility of pricing, product configuration, and billing schedules. Centralize your negotiation threads and increase your sales teams' efficiency to capture feedback easier and close more deals faster, while taking advantage of automated orders and fulfillments.
Enhance your inbound eCommerce approach with nurturing flows that pass through your sales/account management teams to upgrade and package custom deals with the aim of increasing lifetime value for your clients.
With the new Verifone CPQ for Salesforce you can get real-time data from back-end systems (like order, subscription, payment data) to enhance sales visibility into their deals and overall client situation.
2. Grow Conversions and Revenue with Data Analytics and Checkout Optimizations
A big part of your business' profitability depends on how well you are able to convert prospects into paying customers. That is why we're bringing you reinforced strength to optimize your conversion funnel.
Our new update includes additional support for analytics tools, so you can better use data to fine tune your sales funnel. We've also added updated promotion rules, which will help you boost customer loyalty and monetize them better through our ConvertPlus and Inline ordering engines. And, since customers value speed and ease of transactions, we've optimized ConvertPlus to load faster, which you'll find brings huge improvements to your cart's conversion rate.
Take the Guesswork Out of Your eCommerce Funnel – Convert Plus & Inline Cart Analytics
We are constantly investing in improving our ordering engines and helping you scale your business. That's why we've added support for two of the most important tools that allow you to navigate the complexities of eCommerce and gain extra insights on your sales funnel, Google Analytics and Google Tag Manager.
Now you can track your checkout performance while using ConvertPlus and Inline Cart as ordering engines, with minimal effort from your side and real-time insights from multiple segments of interest.
Incentivize Customers with New Promotion Rules – ConvertPlus & Inline Cart Order Promotions
Since their launch, ConvertPlus and Inline Cart have been continuously optimized, from their look and feel to returning customer logic and display payment methods.
Soon, you will be able to increase your customers' loyalty and incentivize your clients by applying discounts to the total order value, while using ConvertPlus or Inline Cart.
Offers configured with "Order Promotions" are designed to discount a fixed or variable amount from the total value of all products added to the cart during the shopping process.
Increase Your Conversion Rates with Faster Checkout Flows – ConvertPlus & Inline Performance
We have optimized ConvertPlus and Inline Cart to load faster and drive more revenue.  The load time performance of ConvertPlus has been improved, which will lead to an overall increase of 15% in conversion rates.
Multiple Optimizations for Day-to-Day eCommerce Management – VAT Deduction, Webhooks, Merchant Control Panel Optimizations
We've made several improvements to the Merchant Control Panel so you can benefit from an optimized navigation experience.
Among our many updates is the optimization of the Merchant Control Panel search option. If you own multiple accounts, you now have the possibility to search through a whole list of accounts and easily switch between them when you log in.​ We've also improved the IPN email notification process by including the chargeback status in the email subject, so that you are easily informed when a chargeback is lost or won.
We have optimized the Merchant Control Panel authentication flow by adding error messages at login and recover password attempts if you key in the captcha code incorrectly.
3. Automate Revenue and Roll Out New Strategies Faster
One of the great advantages of eCommerce is its automation potential, which helps you streamline operational flows and allows you to be more relevant in the monetization tactics you employ. There's never been a better time to profit from 2Checkout's versatile API 6.0 integration; its major updates in terms of ease of setup and documentation, as well as enhanced cross-selling capabilities, will help you get to that bigger average order value.
Automate Cross-Sell Strategies to Improve Profitability – Cross-Sell via API 6.0
Sell more products and increase your average order value while using our latest API version. With Cross-Sell via API 6.0 you can automate your promotional strategies and incentivize extended purchases by presenting complementary products, all with a simple and fast integration.
Integrate Even Faster with the Latest API Updates – Optimized API 6.0 Documentation
Get the most out of our API 6.0 by navigating a comprehensive documentation.
We have optimized our API 6.0 documentation so you can integrate and automate your back-end processes faster. In the new integration guides, you'll find a better user experience that carries you through each step as well as ample use cases that will help you improve integration with 2Checkout, based on the business solution you want to achieve.
4. Power-up Your Shopping Cart Integrations with Updated Connectors
Digital commerce around the world is powered by numerous different eCommerce platforms, and part of a merchant's challenge is optimizing the checkout experience in their content management system of choice.
Use 2Checkout's powerful ordering engines on any of the world's most popular CMS platforms, now available through our new integration modules. Whether you are selling through Magento, Shopify, PrestaShop, or WHMCS, your checkout experience will be impeccable by integrating our industry-recognized carts into your shop.
Update your 2Checkout Integration – New Magento, PrestaShop, WooCommerce, and WHMCS Connectors
At the time of our special Summer Release, we had been working on launching new and improved integrations with third-party content management systems like Shopify. We are happy to announce that we've also rolled out new integration modules for Magento 1&2, PrestaShop, WooCommerce, and WHMCS.  No matter which one of them you are using, you can start reaping the benefits of processing payments with 2Checkout via optimized ordering engines like ConvertPlus, Inline Cart, and 2Pay.js.
While using a radically improved ordering process, with more functionalities, you'll experience better conversion rates and increased customer satisfaction.
5. Extend Your Market Reach in India with Local Payment Processing
With almost 700 million internet users and 25 million online shoppers, the Indian eCommerce market is expected to reach $200 billion in revenue by 2027. With an increasing appetite for digitalization and online purchases, the opportunities for business growth are everywhere.
In order to create a frictionless transactional ecosystem for businesses and Indian customers, we are focusing on improving our processing power in this market.
Unlock your full eCommerce potential in India – Local Processing for Visa & Mastercard
With credit and debit cards holding 30% of the Indian eCommerce market, we have focused on  updating our local processing capabilities for Visa and MasterCard in India to help you boost your authorization rates in this country.
6.  Employ New Monetization Strategies for Your Subscription Services
As subscriptions have grown in popularity year over year (almost 80% of all digital products sold nowadays employ a subscription model, as 2Checkout's latest insights show), businesses have had to adapt to better accommodate users' needs and preferences in terms of pricing for recurring billing.
Our latest updates further support you with the complexity of your subscription pricing models, by bringing new capabilities for metered pricing. We now offer full support for usage pricing, whether you're measuring volumes, have tiered usage pricing, or require billing for overage usage of your solution.
Easily manage and collect your metered revenue – Optimized usage pricing and billing
If you were already pricing your subscriptions on more than one pay-per-usage pricing option, or based on a pricing model which was not previously supported, you can now safely hand over the complexities of usage management and billing to 2Checkout.
7. Optimize Your Channels with New Data Endpoints
A lot of the work in eCommerce often revolves around distributing your offering on multiple digital channels, but the complexity of keeping up with what's happening on each channel can get overwhelming. Clear, actionable data is needed in order to keep scaling each distribution avenue, and that is why we've worked to upgrade reporting data, so you can capitalize more on each channel sale.
Take advantage of new setup and monitoring features for your affiliate sales and capitalize on our updated channel reports, now in full sync with your network of partners.
Unlock Faster Customer Self-Service –  New myAccount Access Flow 
We are committed to assist your customers by providing the best experience throughout their entire purchasing lifecycle. With a streamlined flow to log into the myAccount customer portal, they will have faster access to the information they need, while also being able to self-service manage orders and subscriptions faster. It will be as easy as 1-2-3 for new users as well as for returning users.
Gain Clear Visibility into Affiliate Endorsements – Affiliate Traffic Analytics
When running affiliate campaigns, understanding and monitoring the quality of the generated traffic is essential. We are adding a new tool where parameters you define by yourself will become available for links generated by your affiliates. With this feature, you will be able to run custom-defined reports within any chosen analytics tool and assess the value your affiliates bring to the business.  
If you haven't already, join our affiliate network to partner up with world-class publishers and start growing your online sales.
Improve your Channel Partnerships with Better Reporting Tools – Partner Reporting at Order Level
Gain extra visibility into your users' activity when dealing with partners. We've enriched the users' activity report inside your merchant control panel by including approve/reject/cancel partner orders. With this upgrade, you can troubleshoot activities on user actions, by including events that are specific to partner orders.
To facilitate management and communication with partners, you can now access information on all contact email addresses defined by your partners. Both you and your partners can edit, with everything kept in sync between the two portals.
Curious to know more? Save your seat for our Release Webinar on November 12th to see our platform's new features in action.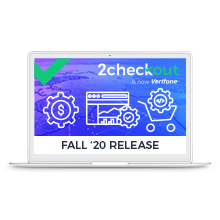 Or schedule a meeting today with one of our commerce experts, who can share how your business could benefit from the capabilities of our all-in-one platform.