Are you looking for the most refined eCommerce platform for your web store? It's a major decision and one that can have a long-term impact on your business goals. Choosing the right platform for online sales is undoubtedly a difficult decision with a wide range of factors to consider. 
That's what we're here for today! When comparing eCommerce solutions, either for starting off in the field or for upgrading for growing needs, use these 12 questions as your guide.  
1. How Do They Fare in Terms of Costs?
When choosing an eCommerce solution provider, budget is always a factor. Consider all possible add-on charges, not simply the hard amount offered to you. These include the foreign exchange fees, chargeback fees, and refund charges. While it may seem nominal, these fees can accumulate over time. Your initial approach might be to compare sticker prices (the monthly subscription or the percentage charged per processed transaction), however, this route fails to take into consideration all other costs of using a digital commerce solution. 
You should also consider internal expenses, such as those connected with implementing and maintaining these solutions, and the costs of delivering the various services required to facilitate payments. Be sure to explore what the proposed costs cover. Ask the providers you're considering how they perform in terms of authorization rates or chargeback rates, as these will ultimately impact your total cost of ownership and bottom line. Inquire about the types of capabilities included by default in the platform, and whether needed features are available at extra cost. Also look into the conversion rates the targeted provider is promising, for more accurate estimates of what you'll be getting for what you're putting in. 
Consider ALL the expenses of your solution before making a final decision.  
2. Which Provider's Standard Solution Best Meets Your Requirements?
In most cases, the best eCommerce vendor for your organization is one who has worked with your type of business and project before and can provide the best solution for your needs. This entails knowledge of: 
Similar-sized businesses

 

Your sector or industry

 

Companies that use a similar approach to sales

 
Evaluate the capabilities included to make sure you'd be getting the tools needed to reach your objectives. For examples, if you're selling subscriptions, look into retention features, churn tools and revenue recovery tools. If you're selling goods cross-border, inquire about the supplier's acquiring capabilities and whether they can process foreign payment methods for you. If you're selling B2B, explore their assisted sales tools. 
It would also be best to question your potential eCommerce suppliers for samples of prior clients who are similar in size, scope, assets, debt loads, and objectives to your company's, to validate their experience. You can also consider contacting these customers to hear about their experiences directly.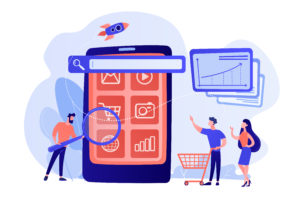 3. What Payment Gateways and Methods Does It Offer?
Payment gateway compatibility concerns are inherent in any eCommerce platform. Discussing your preferred payment model with your service provider ensures a safe and secure online transaction. 
There are primarily two types of payment structures in the industry. The Merchant of Record (MoR) and PSP (Payment Service Provider) models are commonly called the Payment Facilitator models.  
The Merchant of Record Model tends to be favored by companies on a growth path, as it allows businesses to leverage the commerce provider's local entities in order to expedite go-to-market plans in new regions. By contrast, PSP models tend to be more affordable, while also somewhat limiting: you'll not have access to full payment processing or monetization capabilities, and you will need to put in the time and resources to set up local bank accounts and entities in each jurisdiction you're selling to. 
Do your research and choose the one that suits your business model better.  
4. How Easy Is the eCommerce Platform to Use?
Try out the software for free by booking a demo to see whether it's right for your needs. In particular, make sure that: 
You can access documentation such as the user manuals, tutorials and tips to help you get started.

 
The platform is easy to install and has a small learning curve.

 

You get all the tools and resources you need to accomplish your objectives.

 

The cost, upgrades, and usage are within your means.

 

The tool lets you customize the interface to your needs.

 
To get a better idea of the eCommerce solutions, you can explore first-hand online reviews about the ones you are considering. 
5. Will the eCommerce Solution Fit Into Your Current Tech Stack?
Consider how the new commerce solution integrates into your existing infrastructure and tech stack before making a final decision. This is important because you wouldn't want systems that function in silos, leading to higher maintenance resources and costs and more margin for mistakes. Additionally, you want to maximize the value of your current technology investments and work processes. 
The type of integration offered by the new provider also impacts the level of control you have over your checkout flows. A hosted checkout will be available out-of-the-box and include some customization options, whereas an API integration will give you full control of the cart experience your shoppers go through. Be sure to take into account all aspects: while the former options is directly available to use, the second will require dev work from your team before it's up and running. 
The ability to effortlessly integrate your new eCommerce solution with any current system and infrastructure is critical to the success of your online business.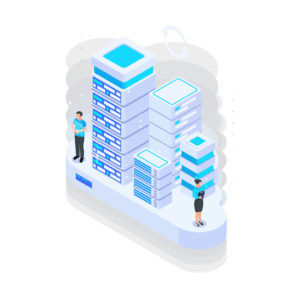 6. Does It Offer Marketing and Sales Tools?
Given the high competition in digital commerce, we cannot emphasize enough the importance of marketing capabilities for your growth plans. Using the right marketing approach and tools can significantly impact your sales and revenue. 
You'll find that promotional offers such as coupons, rebates, upsell, cross-sell and subscription upgrade capabilities, etc., perform very well, so evaluate your goals first, and then invest in sales and marketing tools that help you fulfill those objectives. 
Nowadays, modern eCommerce systems allow you to sell your products to these massive online markets in seconds. To avoid having to log in to multiple places to fulfill orders, choose a tool that can retrieve the orders from your store database and display them in the admin backend. Opt for a provider that also gives access to additional sales channels, such as affiliate networks or partner sales, to ensure a solid foundation for your marketing efforts. 
7. Which One Is More Experienced in Dealing with International Markets?
If you operate a physical business, your customer base is restricted to the geographic area that you can serve. An eCommerce solution allows you to expand your customer base, reaching audiences that were outside the scope of your brick-and-mortar store. It does not matter where your consumers are located in the world or what time zone they are in since it will bring your goods to them online. 
Good eCommerce software will help you remove all limitations associated with geography and language. This has a considerable impact on customer experience, as the more relevant the user perceives the shopping journey, the more likely they will be to conclude the sale. Your customers should be able to make purchases globally, so your eCommerce platform needs to be localized into various payment methods and languages. Beyond these, your commerce and payments provider should be well versed in other local preferences, to ensure relevance for users: types of checkout flows, preferred display of pricing or taxation display are just some examples of areas that should be localized.  
8. Is It Stable and Secure?
Security is becoming a major worry for customers because no one wants to enter their credit card information on a shady website. A suitable eCommerce platform should include robust security features by default to keep your business' and your customers' data protected in the face of fraud. 
To offer your consumers a safe and secure checkout experience, ensure that your platform supports HTTPS/SSL. PCI (Payment Card Industry) compliance should also be a consideration, as a mandatory requirement in online commerce and as an extra layer of security for transactions in your eStore. 
A reliable shopping cart solution will inspire more trust from potential shoppers and it will save you the costs of having to deal with comprised systems or breached data. Failing to ensure the security of your commerce platform can seriously harm your reputation on the market.  
In terms of stability, be sure to inquire about your intended provider's uptimes. In general, you'll want to look for platform uptimes of over 99%, to guarantee there are no surprises when users want to checkout or when subscription renewal time comes.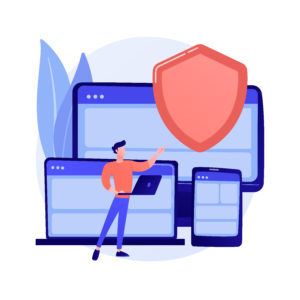 9. Reputation and Trustworthiness: Which Provider Has the Expertise You Need?
Another important thing to remember is that you need to choose an eCommerce solution with a long-standing reputation and a strong compliance program. Don't hold back from exploring online reviews or talking to other customers of the provider you're considering. 
If you're using the Merchant of Record model and relying on your eCommerce partner for tax remittance and collection, you'll benefit from more robust procedures and have the guarantee that you're always in compliance, in any of the markets you're selling to.  
10. What Are the Support Capabilities?
Customer service is a critical component of business success. It's best if your eCommerce software vendor is there for you throughout the implementation of your new platform.  
Think about the extra services that your shortlisted companies provide: 
Where do they begin and end their support?

 

What kind of education and training do they offer to their clients?

 
How long does it take to obtain a response when you phone or email?

 

In your area, and if so, what kind of support can you expect?

 
11. What Are Their Refund, Chargeback, and Dispute Policies
A company's chargeback, refund, and dispute policies say a lot about its credibility – they reflect the company's confidence in its product. Also, you have peace of mind knowing that you have the option to get a chargeback or refund if you encounter any issues.  
So, before you sign up for any eCommerce solution, research the refund and chargeback policies of the company thoroughly. Moreover, go through the dispute resolution services they offer. If the business has convoluted or unhelpful policies, it's better not to do business with them. Having to deal with chargebacks can considerably increase your commerce costs, so it's best to review this aspect before going into a contractual relation with a new provider. 

12. Will the eCommerce Solution Scale with My Business?
Searching for a solution that can expand with your company's needs is essential. When you're just starting, you probably don't think about extra storage or functionalities you don't need. However, ensure those additional functionalities are available out of the box for when you expand your business later in the future. Otherwise, you may need to switch from one solution to another, and that's always a hassle, especially further down the road. If subscriptions are involved, the difficulty only increases. The cost of a later switch is generally higher than the additional cost you pay by choosing a more capable solution from the very start. 
Pick a system that can grow with your company but won't hit you with exorbitant expenses as it expands, and use that to power your online presence. If you're selling one-time goods presently but may upgrade into selling subscriptions in time, consider a provider with strong recurring billing and subscription management capabilities. If you're only selling into your local market but are tempted to take your offering cross-border, opt for a supplier well versed in global sales.  
Analyze solutions starting from your company's current maturity stage, while provisioning for the goals you want to achieve in the next years. 
Conclusion
Start your investigation by reading eCommerce platform reviews and comparison tables. It's a solid start and a straightforward method to help you decide which solution is right for you. Then consider each aspect included in this guide, and do your due diligence before signing up with a new partner. Remember that no software is constructed in a mold, so it pays to evaluate options and find a solution that suits ALL of your business needs. 
One of the best routes is opting for a reliable all-in-one eCommerce platform, one that takes information about your needs and guides you in achieving your revenue goals. So, make sure you ask your questions while giving honest details about your expectations. 
Are you looking to start selling across markets and borders and learn more about the two main payment processing models: Merchant of Record and Payment Service Provider and which one can best suit your business? Then check out our eBook to learn what each model implies in terms of order and payment management, localization, and compliance, and supports best your business objectives.