Hi, sellers! At 2Checkout, we're all about growth. Business growth may seem scary at first – it's a long journey and you have to be proactive and adjust things constantly. But fear not – we're here to provide you with the right resources, tools, and strategies to help you win the growth game!
Keeping up with a multitude of trends in the eCommerce industry is essential in building a successful digital business. And with all the noise out there, it sometimes gets really hard to choose where you get your information from. That's why we came up with a list of the most accurate and practical eCommerce news websites.
Unfortunately, there is no easy way to scale a SaaS business, and the "overnight success" formula is just a myth. If you embarked on the SaaS journey thinking there was a silver bullet, you're going to be disappointed. Scaling takes time, patience, some mistakes maybe, and a lot of resources, but these five strategies will ensure you are off to a great start.
International commerce is on the rise and borders are more porous than ever, but customers still demand a local, relevant and trusted shopping experience to make that purchase decision. You should have a solid localization strategy in place if you want to achieve success internationally.
You've probably attended webinars before, but are you using them effectively as part of your overall content marketing strategy? Webinars work – not only do they engage people, with webinar attendees sticking around for an hour of content on average, but they also generate high-quality sales leads from all over the world. When are you going to host your next one?
To build a successful SaaS business, you have to pay enough attention to data and leverage it in your decision-making process. Your product-market fit and pricing, your go-to-market strategy and your ability to capture and use your own data effectively – these are the non-negotiables in achieving SaaS success. If you need further inspiration in improving all of the above, this guide will help.
In the payments industry (and most tech-related industries, really), it seems like a new and promising trend emerges every day. Biometrics is one of these trends and it will continue to increase its impact in the world of payments in the coming years.
To truly take your business to the next level, adopting a growth framework based on data is the way to go. Growth frameworks are not just buzzwords, they are actually very effective tools if you know how to build and leverage them in your strategy. If you're not sure how to approach growth frameworks, we've got you covered.
What strategies and tactics will help you dominate your market and earn more revenue in 2019? Instead of taking a guess, watch our webinar and act accordingly. Help from the experts is always welcomed in running an online business!
When it comes to expanding internationally, digital commerce gets really complicated. And choosing the right commerce provider is one of the most important decisions you're going to make in the process. This eBook will help you choose the right payment model to grow your online business, so make sure you read it thoroughly.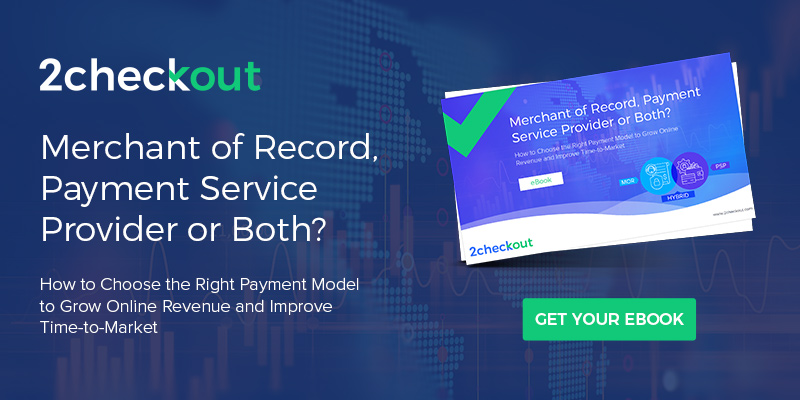 How do you tackle growth? We'd love to hear your strategies!