Hi, sellers!
How are you handling these challenging times we are experiencing? Regardless of the impact Covid-19 pandemic has on businesses, we recommend you stay positive and focus on trying to grow your online business. If you need a little push, we're coming to your aid with some pricing, selling, and retention strategies, as well as tips on how to manage the current crisis and business growth opportunities. And the best part is that all of these can be deployed from the safety of your homes.
See our go-to resources on how to fuel the growth of your eCommerce business below.
2Checkout's number one priority during these uncertain times is the safety of our team members and our customers. We are in this together and we're fully dedicated to delivering the best eCommerce experience. The 2Checkout team is here to support you through this difficult time, so feel free to reach out and let us know how we can help.
Since the start of the pandemic, we have seen a significant increase in software and digital goods orders in our platform. Our data shows software-based offerings, such as multi-media tools, collaboration and end-point security solutions have experienced the highest levels of growth, at 40 percent, 22 percent and 15 percent respectively (March 2020 compared to February 2020). Overall, we are estimating a 15 percent global increase of online sales of digital goods due to the COVID-19 lockdown.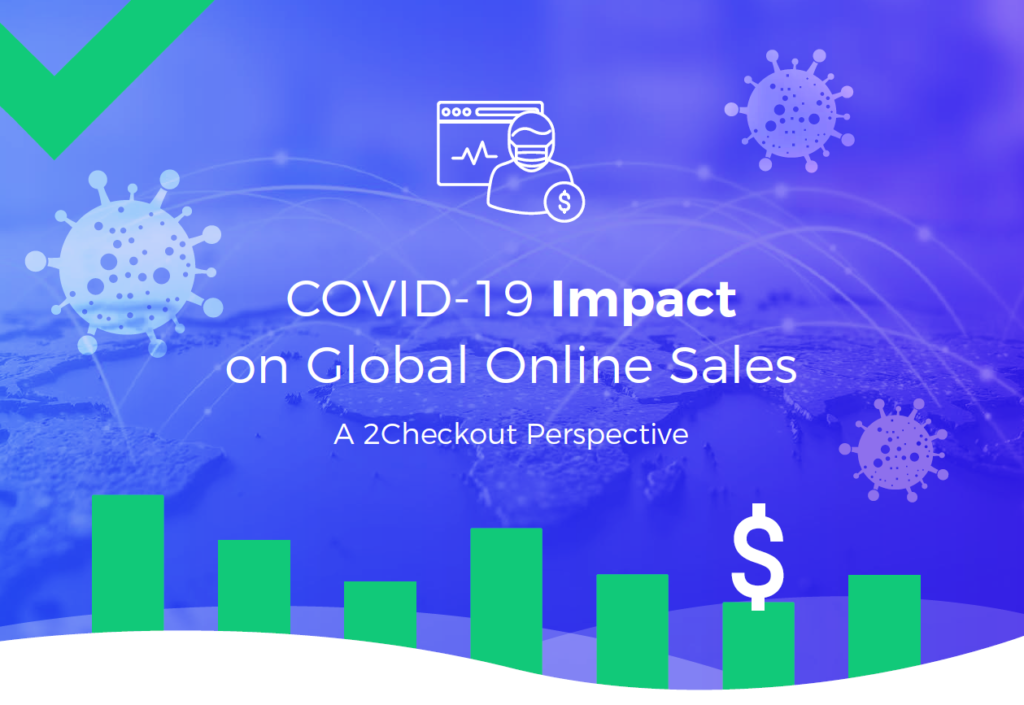 The eCommerce industry has seen exponential growth under the impact of quarantining. Online sales have been growing by triple-digits since social distancing went into effect. And where there is exponential growth, lots of opportunities arise. Here's how businesses can leverage that to make sure online sales are soaring.
During this pandemic, you might have noticed most of your signups tried your product and never came back. Our webinar with Wes Bush, author of Product-Led Growth, will help you find out how to convert these users into paying customers. He will walk you through his proven onboarding framework, showing how to create onboarding experiences that convert without resorting to short-term, salesy tactics.
As you work hard to maximize revenue, you should consider leveraging up- and cross-selling strategies. Not only are these tactics cost-effective, they will also help scale your eCommerce businesses faster. These two tactics constitute a win-win technique as they entail maximizing revenue by delivering customer satisfaction. Which one will you use?
The pandemic could have a negative impact on a lot of businesses, but it also represents an opportunity to test innovative pricing and monetization models to stay on top of things. This guide proposes ten innovative pricing plays you should consider, with examples of other successful companies that are currently using them. Which one do you find interesting enough to try it?
Our upcoming webinar features Marius Baraitaru, 2Checkout Product Manager, and it addresses a problem that's always threatening SaaS businesses: voluntary churn. We'll teach you how to find out why customers are leaving and how to leverage this knowledge in optimizing your company's strategies and offerings. Make sure you register for the live session and see you on May 20th!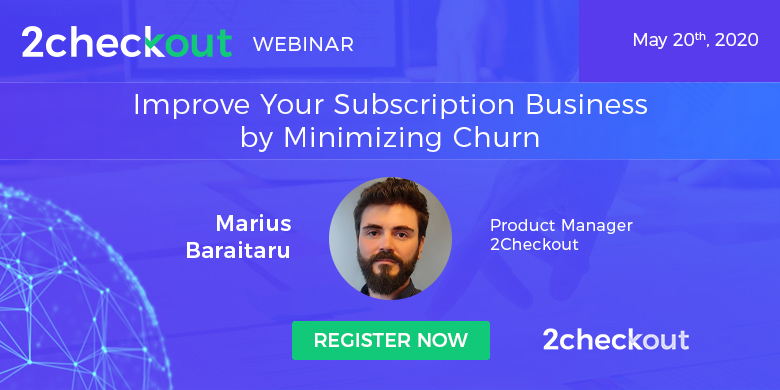 It's time to focus heavily on retention, especially if you see acquisition efforts are not paying off as you expect. Proving how valuable your product is for your existing customers could be a game changer. But remember, the process begins with a comprehensive understanding of your customer and their business goals, so get to know them in-depth before addressing renewal.
CommerceNow '20 is on its way, so mark your calendars for June 10-11!
This year's agenda is packed with engaging sessions on eCommerce, digital marketing, conversion rate optimization, customer experience, compliance, pricing, and other key areas for your online business. The experts are ready to share their most valuable insights, best practices, actionable tips and strategies for you to enhance your eCommerce efforts. Make sure you save your free spot today, as seats are limited.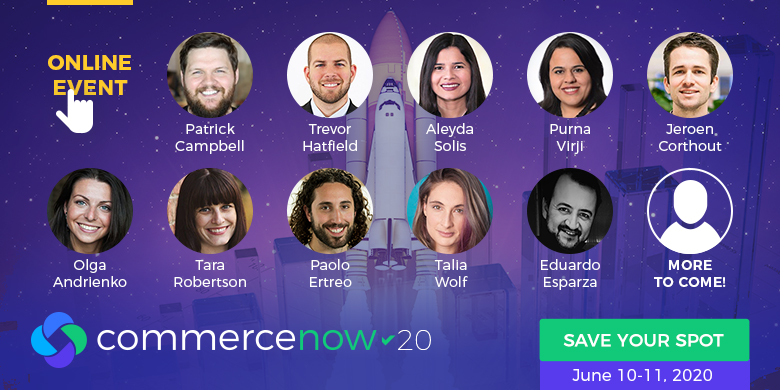 Digital payments are an emerging trend in countries in Latin America and the Caribbean and this comes with valuable growth opportunities for businesses. For companies who are able to offer safe, secure, convenient online payments, these markets represent a great opportunity to expand, especially in the context of the current pandemic, as previously unengaged consumers are tapping into buying online.
What other tips do you have to keep a business healthy during these difficult times? Share them in the comments below!