Latin America and the Caribbean are leading the way when it comes to digital payments. Because the countries in the region have very low banking penetration in comparison to many other regions around the world, thus, instead of building these online payment systems on top of traditional banking infrastructure, the region is likely to take a short-cut straight to tokenized digital payment systems.
Markets in Latin America and the Caribbean, therefore, represent a huge opportunity for companies who are able to offer safe, secure, convenient online payments.
Some challenges will need to be overcome in order to take advantage of these opportunities. Companies looking to expand within or into the region will need to put in place systems for safely accepting online payments. They will also need to use novel customer acquisition strategies, and focus on customer retention and renewal in order to ensure that customers stay loyal in a crowded marketplace.
In this article, we'll look at the reasons why digital payments are such an important part of the economy of countries in Latin America and the Caribbean, and explain the opportunities that this creates for companies.
Taking a Short Cut
At first glance, the banking and online payment systems of Latin America and the Caribbean seem under-developed.
Research by McKinsey has found that Latin America has very low banking penetration compared to other regions. In some Latin American countries, just 30% of the adult population has an account with a major financial institution, in comparison to 90% in countries like the US and UK, and 80% in China. This means that approximately 70% of the Latin American population is either unbanked or underbanked.
On the other hand, many more people have access to a smartphone than those that are enrolled in traditional banking services.
This is true around the world – the World Bank has estimated that among the 1.7 billion unbanked people worldwide, over 1 billion have access to a mobile device – but it is particularly true in Latin America. The region has one of the highest rates of smartphone adoption in the world after North America and Europe. It's predicted that fully 90% of internet connections in Latin America will be made through mobile devices by 2022.
Given this context, it's not surprising that many companies in the region, and indeed many financial institutions, are taking a shortcut. In North America and Europe, digital payment platforms arose in a market context where most customers had a bank account, and these payment systems were built on top of traditional financial products. Customers and companies in Latin America and the Caribbean are skipping this step entirely and moving directly to digital payments.
The Digital Boom
Part of the reason for the popularity of digital payments in Latin America and the Caribbean is simply the size of the potential market. Research done by Visual Capitalists, suggests that the unbanked sector in Latin America represents a market of $34 billion per year. At a time when the performance of the global banking industry worldwide has been stable but unexciting, with moderate growth and profits, this is a huge opportunity.
There are two major types of companies that will benefit from this digital boom.
The first group of companies is those working in fintech. There are now more than 553 fintech startups in Brazil alone, and funding for fintech solutions across the region is booming. Among these new fintech companies is Brazil's Nubank, which has quickly become a giant in the sector. The company now has more than 8.5 million customers, making it the largest digital bank outside of Asia, and with $400 million raised in just the last year, it is now the highest-valued private digital bank in the world.
Outside of Brazil, Mexico and Argentina are also emerging as key markets for fintech in Latin America. Αlbo and Ualá, two digital banks operating in these countries, are both growing quickly and attracting global attention for their innovative approach to online payments and partnerships with major invoicing and accounting providers.
The second group of companies that will benefit from the rapidly increasing popularity of digital payments in the region are small -and medium-sized businesses (SMBs) who are able to leverage the advantages of mobile banking and payments. In Latin America, the rise of low-cost, convenient fintech solutions will allow SMBs to reach customers in rural regions, or simply cut down the cost of payment processing in comparison to using traditional banking services.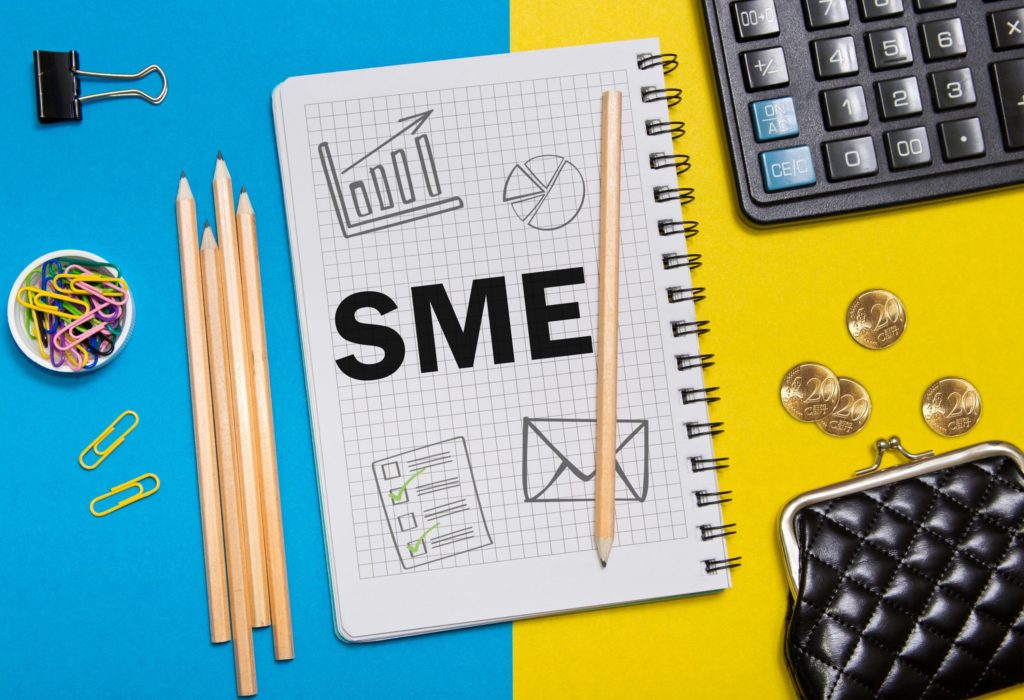 A growing number of fintech companies are now also offering credit to people previously unable to access it, sometimes via AI-driven systems that are able to assess a customer's creditworthiness faster than ever before. This should allow SMBs to access customers previously unavailable to them.
In addition, many SMBs in Latin America are taking their lead from China, where many new banking services companies are partnering with SMBs. Services such as Tencent's Webank and Alibaba's Alipay have explicitly focused on ensuring that SMBs are able to use their systems to sell goods. There are now signs that similar collaborative approaches are now about to be rolled out in Latin America.
The Challenges
For SMBs, taking advantage of these opportunities means overcoming a number of key challenges.
The first of these challenges, wouldn't you know it, also doubles as an advantage. We're referring of course to the ease of use of the entire customer ecosystem, digital payments and purchased services included. As easy as these systems are to get on board, they're just as easy to dump.
That might not sound like a challenge, but, if you think about it, it also means that customer churn for these platforms is high: they are easy to sign up for, but easy to leave as well. For that reason, SMBs looking to use digital payment platforms need to focus more than ever before on ensuring customer loyalty.
Second, the regulatory environment for digital payments in Latin America and the Caribbean is also still volatile. There have recently been some welcome developments in this regard, with Mexico having recently introduced a new fintech law which provides a detailed framework for the regulation of online payment platforms, and similar initiatives will shortly come to fruition in Chile and Brazil as well.
These regulations will provide reassurance for SMBs that their digital payment partners are audited and stable, but might also create challenges: staying compliant with the GDPR has been a major challenge for SMBs in Europe, and working with customer data in Latin America might soon be just as complex.
Third, protections will need to be put in place in order to stop predatory practices that could quickly turn the current boom into a bust. A major focus of fintech and digital payment companies in the region has been to encourage rural populations to sign up for banking services and credit, but it is far from clear that these populations have the knowledge and skills to responsibly manage these new tools.
Financial statistics show that only 24% of millennials demonstrate basic financial literacy, according to three recent National Endowment for Financial Education research studies, and fintechs and SMBs alike will have to be careful not to take advantage of their new-found power.
Finally, there remain concerns over the security of online payment platforms. The rise of ransomware as a service means that companies will have to put in place security measures in order to protect both their data and to protect their reputation. Some online payment platforms now offer risk management and fraud detection functionality that can help in this regard, which offers another reminder that SMBs should choose their provider carefully when moving into online payments.
The Future
If these challenges can be overcome, the opportunities offered by digital payments in Latin America and the Caribbean are huge. Most imminently, companies that offer digital payments to customers in the region are likely to see their profits increase.
However, the development of digital payment infrastructure in the region can also act as a test case for the parallel development of similar types of infrastructure around the world.
As such, the ways that financial institutions in the region are adapting is being keenly watched by analysts the world over. They are certainly encouraging. National banking leaders and established banks are embracing agile practices in order to encourage customers to sign up for their services.
Smaller companies are leveraging alternative and cost-effective distribution and relationship models that overcome the scale problems that typically challenge smaller institutions. Examples of this include a large number of businesses and fintechs that are either digital-only or have partnered with retail firms in order to build shared distribution networks.
At a more technical level, the focus on tokenization in digital payment systems in the region points to the future of similar systems outside of it. Daniel Cohen, head of emerging payments for Latin America and the Caribbean at Mastercard, told Iupana recently that tokenization is the key to growth in the region, and that implementing it will allow companies and banks to adopt similar systems worldwide.
Finally, the unique situation that the region finds itself in means that it can act as a test for companies who want to expand their international customer base with online payment systems. Today, SMBs can take advantage of monetization platforms that offer an all-in-one service for companies looking to expand to international markets.
These systems are making it easier than ever before to tap into the digital payments economy, whether SMBs are looking to grow their business or maximize their recurring revenue. Services like this take much of the guesswork out of expanding into new regions and new payments systems and are likely to play a huge part in catalyzing and consolidating the movement toward digital payments in Latin America.
Pix: the future of payments in Brazil
As far as payments in Brazil go, Pix, the instant payment system that is being developed by the Central Bank of Brazil, will also drive great changes in financial operations landscape in the country. The system, which is forecasted for November 16th, 2020, will confirm transactions within a few seconds 24 hours a day, 7 days a week, including holidays. In addition, users will be able to make online payments by simply scanning a QR Code or informing a type of address key in order to identify the receiver – such as a mobile phone number or an email address.
"Imagine a vendor selling ice-cream at the beach and receiving his payment with a QR Code on his mobile phone," says Ralf Germer, CEO and co-founder at PagBrasil. "Pix will enable informal workers, self-employed professionals and small business to receive digital payments on-the-spot without having to necessarily rely on POS machines and their processing fees – which are often high."
All financial institutions with over 500,000 accounts must adopt the system, and the participation is voluntary for entities that have not yet reached this number. With a widespread, intuitive, and low-cost payment method, not only will digital payment adoption rise in Brazil, but the unbanked population will also be encouraged to participate in the financial system.
With the onset of the global Covid-19 pandemic and recommendations for social distancing, Brazilian ecommerce can find an opportunity to strengthen its local economy and advance its instant payment system now, when the time calls for it.  As eCommerce sales are expected to grow, even after the pandemic is controlled, as previously unengaged consumers introduce this habit in their lives, digital banks and eWallets might become an option in these markets for those who so far don't have bank accounts. 
—
About Paula Martins
Paula Martins is a Content Producer at PagBrasil. She has a bachelor's degree in journalism from Pontifícia Universidade do Rio Grande do Sul and specializes in digital marketing.
About PagBrasil
PagBrasil is a leading Brazilian fintech company processing payments in Brazil for multinational ecommerce businesses. With a focus on innovation, we have created the best infrastructure for the Brazilian market. By providing an outstanding service and innovative products, such as Boleto Flash® and PEC Flash®, we create unique value for our clients and their customers.
Our comprehensive online payments platform is the result of more than 20 years' experience in the segment and relies on innovative resources, designed specifically for the Brazilian market. Local and international merchants gain access to the most advanced portfolio of products and services, which help them boost their sales immediately.
For more information on PagBrasil, visit https://www.pagbrasil.com/