If you're struggling to scale up your business or connect with clients on an ongoing basis, have you considered selling your products or services in the form of a monthly subscription?
Selling a subscription service or a membership plan can be an effective way to build and maintain an ongoing relationship with clients and customers. This is because it's a customer-driven approach with the potential for scaling up massively.
The concept is simple: customers pay a certain figure each month (or billing interval) in exchange for being able to receive a certain number of products and/or receive exclusive membership-only features.
But even though it's simple, scaling up a subscription-based service model is not always easy. For one thing, you have to ensure that you can consistently deliver value to your customers that in their eyes is worth more than their monthly investment. You also have to find ways to consistently bring in more customers each month as well.
Bonus: How to Maximize Recurring Revenue and Grow Your Subscription Business
In this guide, we'll dive into why you should consider selling your services in the form of a subscription, how to get started, and then some of the top tips you can utilize on how to sell subscriptions online.
Let's get started.
Why should you sell your services as a subscription?
Why should you consider selling a subscription service? The answer is simple: you have the capability to scale things up drastically to generate passive income for your business. Another big advantage of subscriptions is that they allow businesses to reduce their acquisition costs for returning customers.
It's more cost efficient to get your current subscribers to upgrade to a higher tier plan or to make an extra one-time purchase alongside their recurring contract, than it is to get new users to commit to these types of purchases.
With a subscription model,  your incoming revenue prediction can also be more accurate. Because you know how many subscribers you have at a given time and you can estimate your churn rate to see how many are dropping off, it's much simpler to generate forecasts for the future with subscriptions than it is for one-time purchases.
With this in mind, it should be easy to tell how a subscription-based business model can help to scale your business. The main reasons to consider selling your services as a subscription include:
Scale up faster
One of the best ways to increase your revenue when you sell memberships online without increasing the number of subscribers is to offer different membership tiers. In other words, you can allow existing members to upgrade to a higher level if they so choose. If your base level starts at $25, why not offer a higher tier with more features and offers at $50?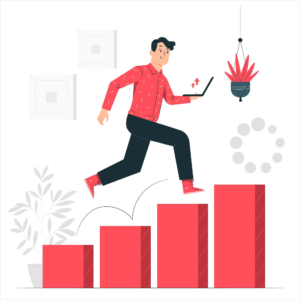 Of course, the trick is to make sure you can deliver enough value for the customer or client to feel that the increase in price is worth their investment. But if you can prove to your customers the value you provide with your base subscription offer, then several of them should be willing to consider upgrading to a higher membership level.
Forecast income more accurately
One of the top benefits of a subscription-based service is the fact that it's easier to forecast business income, in comparison to selling one-time products. Assuming that you can keep your overall monthly churn rate low (say around 5% or less), you are essentially guaranteed a minimum amount of income each month.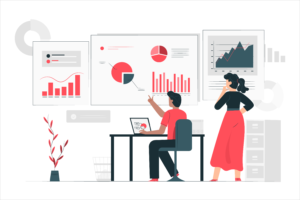 As a result, you won't have to deal with a lot of the financial unpredictability that is commonly an issue for service-based startups. You also don't have to deal with other issues such as reminding certain customers or clients to pay their invoices, because renewals are handled automatically.
Gather more data
With a subscription-based business, you can easily gather more data about your clients and customers, which in turn can make it easier for you to make future business-related decisions.
Learning how to analyze data is one of the most important skills to develop as a business owner, and it's not something you need an advanced degree to learn how to do either.
When it comes to a subscription-based business model, your churn rate (or the percentage of customers who unsubscribe each month) is an indicator of whether or not you are providing enough value in your membership levels. Meanwhile, the demographics of your subscribers tell you the kind of people your products and services are appealing to in the first place, thus helping you optimize your acquisition strategy.
Top tips for selling subscriptions
Here are the top tips to follow for selling subscriptions and online memberships:
Develop buyer personas
One of the most valuable uses for the data that you collect from your subscriptions is to develop different buyer personas that you can then target with different subscription levels. A buyer persona is simply a general representation of a certain group of customers based on their buying habits or characteristics.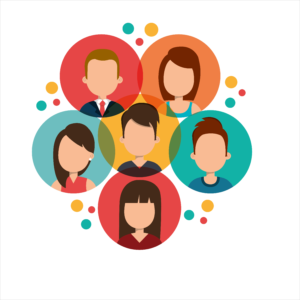 Numerous large corporations rely on using multiple buyer personas to create several different subscription levels aimed at each persona. Netflix is a prime example of a well-known company that has done this successfully.
Initially, when your business is just starting off and you don't have much customer data available, you must be willing to make assumptions in determining what your customers want. You can then adjust what's offered in your membership or subscription options as you gather more customer data and as your company grows.
Focus on upselling
Upselling is often thought of as a dirty word in the marketing world, but the truth is it shouldn't be. To upsell in this case simply means to earn more revenue from customers by offering additional features to their subscription that they can get if they pay more.
For example, if your subscription includes a certain number of products or features per month at a certain price, you can offer to throw in an additional product or service for an additional amount of money.
Upselling is not the same thing as cross-selling, which means to simply sell another product to an existing customer. When it comes to subscription-based businesses, upselling is usually the more effective option.
Think of your subscription as a product
Remember that repeat customers are absolutely essential to the success of any business, even though this is also something that . One of the advantages to subscription services is that they automatically create repeat customers, but only assuming they don't unsubscribe.
A good approach to retain as many of your subscribers as possible is to think of your subscription as a product itself. Then, think carefully about which features, services, and products that you will offer for each subscription level and price each level accordingly.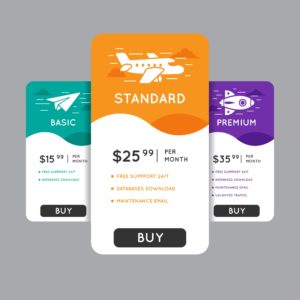 The golden rule to follow is to set the price at just a little bit under what you feel the overall package is worth, so customers will feel like they are making a solid investment and continue automatically resubscribing. In addition, give strong consideration to offering a free trial period for new customers to help showcase your quality and build their trust.
Invest in the right platform
Finally, you will also need to find an eCommerce platform that is compatible with selling subscriptions to customers and comes with the appropriate features you need. There are plenty of options available, but not all are created equally.
When looking for an eCommerce platform, seek out those with advanced features, such as free trial services for new customers, automatic billing that will enable a customer's card to be charged monthly, real-time sales statistics to help you gather data, unlimited product listings, and the ability to create customized domains.
Each of these kinds of features will be crucial to ensuring the success of your business as you transition to selling subscriptions rather than just the products and services on their own. An all-in-one monetization platform like 2Checkout's will give you access to a multitude of subscription capabilities that will help you manage and automate each point in your user's lifecycle.
Conclusion
Selling your services in the form of subscriptions or memberships can be a highly effective way to increase business revenue. Subscription services are even more effective if you include them as part of a multi-channel sales funnel.
Remember, the best thing about using a subscription service strategy is it has the ability to grow revenue rapidly. Even if you only have one hundred people who are subscribed to your service, if that service costs $20 a month, that's still $2,000 a month of consistent revenue you're bringing in. Add more subscribers, and you can see how things can scale up faster than you may have thought was possible.
Now that you are ready to sell subscriptions, take it a step further and learn how to retain your customers and prevent churn. Discover 2Checkout's subscriber retention tools!