OK, so you have the software products to sell and you want to extend your sales force with minimal costs. Using affiliates is a perfect solution, but where do you find them? This is the first challenge that has to be faced by software vendors who are just discovering the affiliate marketing advantages and by newbie affiliate managers.
As I see it, the recruitment process involves 2 elements – finding / contacting the affiliates and the incentives you give them in order to join your affiliate program. Here are a couple of ideas in order to get you started.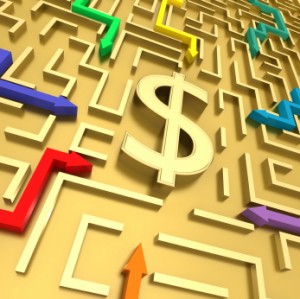 5 ways to find software-selling affiliates
1. Join an Affiliate Network
This is the simplest way to recruit affiliates. There are quite a few software affiliate networks which you can become a member of. You will gain instant exposure to the affiliate members and you will be able to promote your products to them, offer incentives for new joining affiliates and so on.
Most of the eCommerce providers also integrate an affiliate network (Avangate for instance has a free affiliate network for software providers), but there are also some independent affiliate networks (e.g. Commission Junction). Before joining such a network, compare the following data from several affiliate networks:
the number of affiliates
the average conversion rate for the affiliates in the network (the quality of the affiliates)
the features offered (discounts, payment options, automatic feeds etc.)
Please note that more affiliates doesn't always mean better; their quality should also be taken into consideration when deciding what affiliate network is best for your business. Depending on the Terms of Service for each service provider, you may or may not join multiple affiliate networks.
Bonus: 100 Tips For Successful Affiliate Selling eBook.
Benefits in joining an affiliate network:
increased exposure to the affiliates
little time spent
when something goes wrong (well, it might!), you don't have to worry about / do anything
Affiliates network inconveniences: some affiliate networks might charge you fees for using their platforms and / or premium features – make sure to check the terms and conditions when joining.
2. Run paid advertising campaigns in search engines
Another way to recruit affiliates is by doing Pay per click (or pay per action) campaigns and working on search engine optimization. This can produce large quantities of affiliate signups, but from my experience, you can't have any claims on the quality of the affiliates recruited this way unless you invest time and money to target the super affiliates.
You will need a landing page on your website, on which it's recommended to explain the affiliates the advantages they get by joining your program. Don't forget to include the sign-up form, if you are part of an affiliate network or are using an affiliate platform.
Advantages in doing PPC campaigns:
can help you recruit a large number of affiliates
you can target certain niches of affiliates more easily
Paid advertising disadvantages:
may involve considerable amounts of money and time
must be done and managed professionally to have positive results
Of course, it's also recommended you do continuously SEO on your website – affiliates will search you on the search engines and it's best they get the most relevant results.
3. Be a part of affiliate communities
Like a good marketer that you are, it's a must you follow the most important forums and discussion boards for affiliates. They give you the possibility to interact with your potential affiliates, identify the affiliates selling software, see their problems and try to help them. Here's a list of sites where you can get in contact with affiliates:
Forums, blogs and discussion groups generally don't like advertising, so you shouldn't be promoting your products / affiliate solution aggressively. Of course, if the website policy allows it or there is a "featured solution" spot, you might try that.
The advantages of this recruitment method include:
increased exposure to the affiliate community
minimum costs involved
knowing exactly what their issues are, in order to make your offer appealing to them
Disadvantages:
can involve large amounts of time spent on forums, discussion boards etc.
may not permit explicit advertising
4. Contact the affiliates directly
You also may contact the affiliates directly. But how do you recognize software affiliates? Well, there are several methods; here are the ones I've tried:
do a keyword search for your competitors' products and see what websites sell those products;
do a generic search (e.g. "download buy software"), including some long tails, for certain keywords: "buy", "software", "purchase", etc;
do a keyword search for your product – see what websites have good rankings on the defining keywords for your software application and try to convince them to become your affiliates, even if they don't sell as affiliates.
Use the contact options on their websites and send them an e-mail presenting the partnership opportunity. You should keep it simple, specifying what your product differentiates itself from the competition's. The e-mail is the preferred contact option for affiliates, but it's best to always leave your contact details (phone, IM) because some may want to contact you using these methods.
Remember to use a friendly and personal approach – people are more likely to respond to this tone. They are in the best position to weigh their advantages and they know you really are interested in getting more exposure and revenue through them; just make sure that your message outlines the win-win benefits.
Here are the advantages you get by contacting the affiliates directly:
no costs involved
more personal approach
Drawbacks:
no answers guaranteed
sometimes affiliates simply forget about or simply don't get your partnership proposal, which may be labeled as spam
5. Participate at events
Another direct approach would be to take part at special affiliate events that are held all over the world, but especially in the US :). By far, the most important one is Affiliate Summit, which gathers lots of important affiliates to an affiliate marketing conference.
By taking part at these affiliate events, you:
confront your potential affiliates, being able to select them more thoroughly
have the opportunity to present your affiliate program in a friendly manner
usually get quality affiliates to promote your software products.
The shortcomings mainly stick to the cost (you generally have to pay a fee in order to take part in these events) and time spent (if you have a business in Europe and the conference is in the US, you may lose 2 days on the plane alone).
As you can plainly see, each of the 5 methods for recruiting affiliates has its ups and downs. If you have more ideas about this and are willing to share them, I will be more than glad to discuss them with you, so please do comment below.
In my next post I will be talking about how to sweeten the deal for the affiliates at sign up time.