Every software or SaaS business starts with a great idea. The founders build upon this idea until it develops into a minimum viable product (MVP). But getting a functional product out there – especially if we're talking early-stage companies – is just the first step. Then comes the hard work of promoting the product and getting your first paying customers.
Before starting to promote your product, make sure you've got the basics covered. Here's a short checklist to follow:
Provide an accurate description of your product
Make screenshots available
Offer a trial version of the software
Create a comprehensive knowledge base to support your customers
Be transparent about costs and system requirements.
Bonus: Check out these great methods of promoting your B2B SaaS content and push it to new heights.
How you choose to promote your SaaS product depends a lot on which needs it is designed to satisfy, whether it's B2B or B2C, and which audiences and markets you target. No matter what your product is, though, there are some effective tips and tricks that are easy to implement and will work for any SaaS business out there.
Here they are:
Build your content marketing game
No matter what you sell, content marketing can help you out. Let's say your software meets a very specific need, like subscription management for physical goods. There are people who might have an idea about how to start using your product, but you still have to help your audience understand what it does and why it's needed. That's where content marketing comes in. Take a look at Drift, which coined the term 'conversational marketing.' The company is constantly creating content to help people understand what its product does and why it's better than competitors.
But don't limit your content marketing efforts to just blogging. Your options are endless. Think eBooks, datasheets, webinars, landing pages, infographics, video series, interviews, live videos, workshops—there are so many options out there. You just have to find the ones that work for your audience.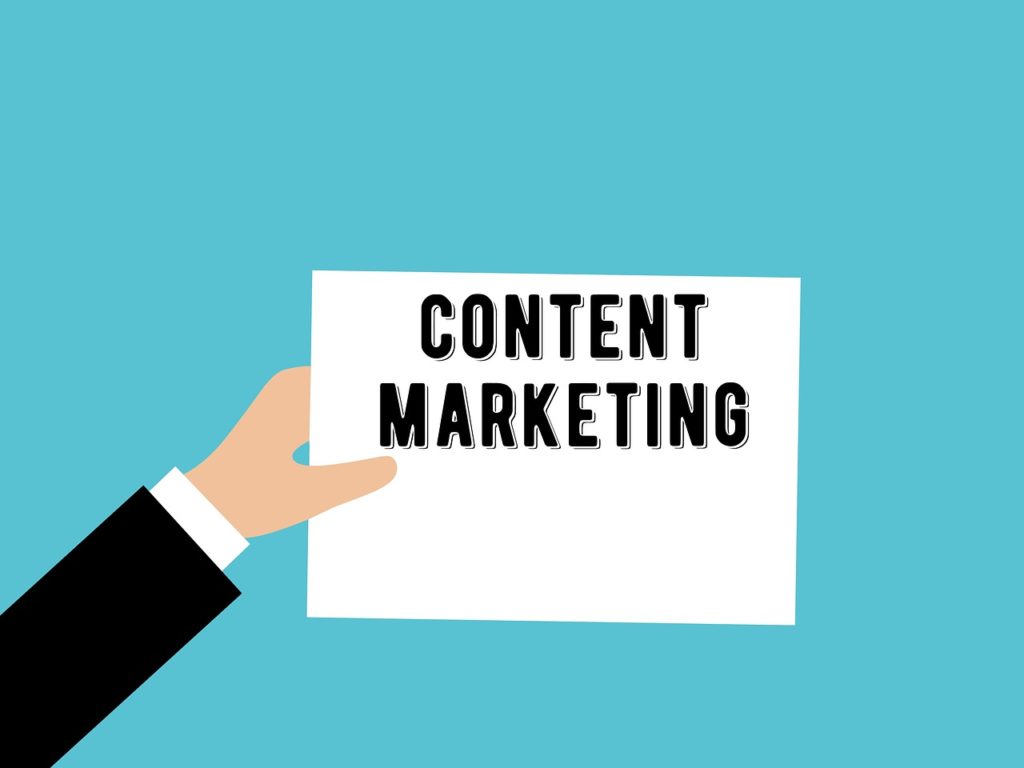 Use content marketing to show people the value your product delivers to them, and keep it timely. If you have a blog that was last updated in 2017, it's time to reconsider your approach. Why? The reason to invest in quality content is simple—it's the most important means to generate traffic to your web properties and thus generate brand awareness and leads. Which brings us to our next topic… SEO.
Continuously optimize your Search Engine Marketing
You didn't think we'd skip the SEO part, did you? One of our shopper surveys has shown that 78% of software buyers discover the products they need through an online search. The thing is, there are lots of alternatives for your product out there, and all of them are just a quick Google search away. So you have to do something to stand out from the crowd and rank as high as possible in the search engine results pages. Here's a short list of things to focus on:
Have a link building strategy in place – backlinks are a strong signal for Google to rank your web pages higher. How do you get more backlinks? With great content.
Keep it fresh: constantly add new, quality content to your website and promote it on the most appropriate channels.
Monitor your website metrics – use Google Analytics and whatever other tools you need to determine where your online visitors are coming from, what they do on your website and what content or pages they are most interested in and engaged with.
Test various keywords. Constantly optimize your search engine marketing strategy by looking at what keywords are relevant for your business and audience and seek ways to outrank your competitors.
Improve the speed, structure (site map, internal links, content pillars, etc.) and user experience (UX) of your website for better search results.
Try paid ads, which are always a good idea
If you know how to get to the right people, ads can work wonders for a business. In the beginning, you should test ads on every channel – social media, display ads, ephemeral content, and videos on YouTube are just a few examples – and pick the ones with the highest conversion rates.
Make sure the content you are promoting is top-notch. Develop really creative ads, original and maybe funny videos, flawless landing pages, catchy banners and more—all your ads should speak for your product.
However, keep in mind that targeting has no universal formula, so you'll have to test different ads and audiences until you find a winner. You can play around with demographics, ad types and placements, budget, timeframe or release ads based on holidays, to begin with. The numbers will tell you what works, what doesn't and what to change, so keep a close eye on them!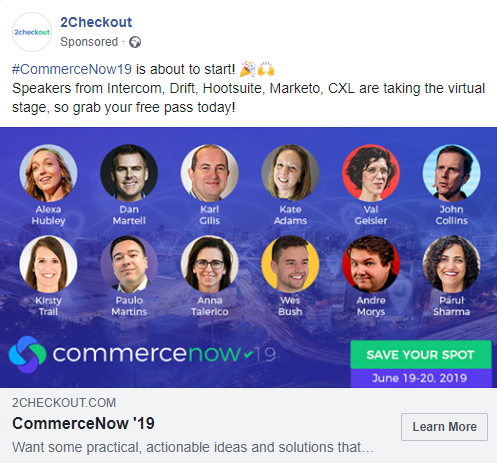 Submit your product to software download sites
Promote your software by submitting it to popular download sites and directories. You can submit your product for listing even if it doesn't have a downloadable package (that is, you can submit SaaS web- or cloud-based tools). Next, monitor the traffic you get from review sites and invest time in the ones that really bring you customers. Optimize your profile on those websites, become an active part of their community and answer questions from users.
One of the main advantages of submitting your software to download sites is obtaining more back-links and increased link popularity, which will enhance your website's page ranking and position in major search engines. This way, you don't just get more traffic, but also more visibility and customers.
Get your message out to the media
Start by writing and submitting articles to various news websites and sending out frequent press releases. Take advantage of the many websites that offer PR services, including free publishing of press releases. Work with a PR agency if you can't get results otherwise – the cost will be well worth it if the agency can get you good exposure, especially when you're just starting up and no one knows about your business yet. Be selective when it comes to the topics of your press releases, though, since people might get bored with irrelevant information and lose interest in your software products.
Also, there are many online outlets where you can publish software-related articles. Set aside some budget for one or two paid contributor articles on high-profile publications. This is an effective way to get exposure and reinforce your thought leadership. As a golden rule, keep a professional tone and avoid self-promotion. Your main goal should be showing readers how to solve a problem, not putting your product on a pedestal.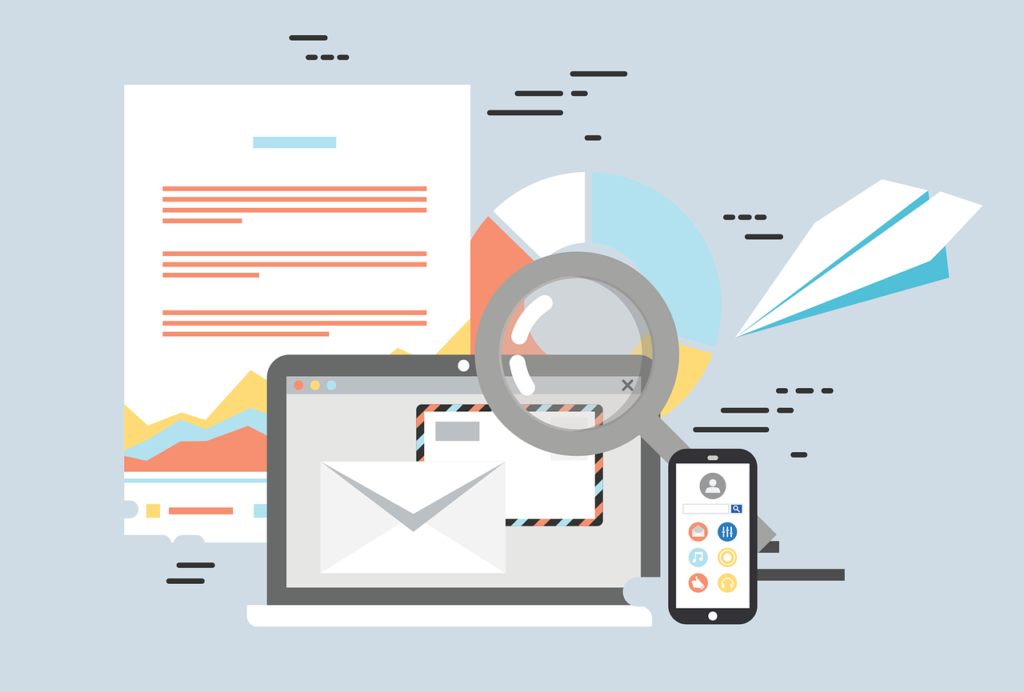 Consider using review directories
If you've already acquired a reasonable number of customers and you're confident they like your product, listing your software on review directories is an efficient way to spread the word. Not only do 72% of buyers say online reviews are the most important factor in their purchasing decisions, but review directories are also an excellent source of backlinks, traffic, and trust, as some of them have a high domain authority. You should definitely take advantage of this opportunity to expand your audience.
Click here for a useful list of software review directories where you can list your product. Also consider Product Hunt, an online community where people submit products, software included, and users can vote or comment with likes and dislikes.  Remember, though, just listing your product is not enough: ask your happy customers to leave you a (positive) review!
Ask for referrals from your customers
Your existing customers can help you acquire new ones if you ask them to do so. This is not only an affordable marketing method but also a very effective one. Generating referrals from your customers starts with sparking meaningful conversations with them. This paves the way to turning them into advocates. However, it goes without saying that if your customers are not happy with your brand, they will never advocate for it. So, before implementing any kind of customer referral program, make sure your business always offers a great customer experience – starting with the product itself, through onboarding and on to excellent customer support. As it turns out, word of mouth still works like a charm in a digital world, so make sure your customers speak well about your brand.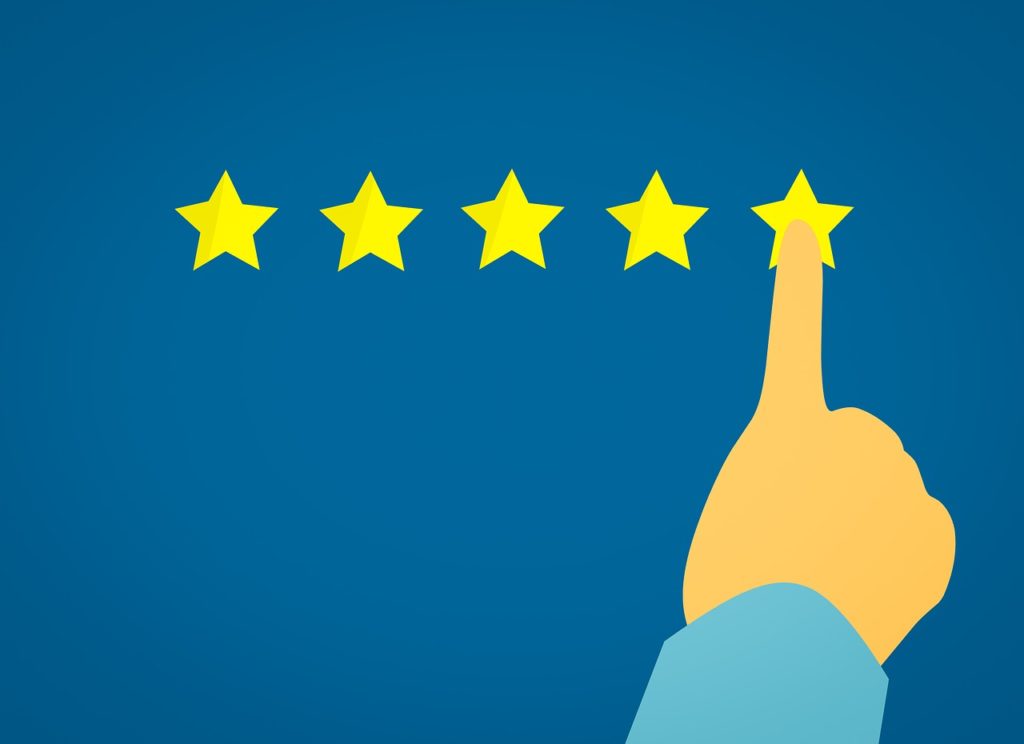 Don't neglect email marketing
No matter what you've heard about the "death of email," the statistics show that active email accounts are expected to hit 5.6 billion this year and 59% of consumers say marketing emails influence their purchase decisions. Email may be changing, but it's not a channel you can afford to ignore.
A newsletter is an easy way to stay in touch with your clients, prospects, and affiliates. Create different campaigns for each segment that you target and always keep your database up-to-date and accurate. You should also consider using marketing automation to keep email and other marketing tactics in sync with how customers actually use and interact with your brand, product or service.
Give affiliate marketing a chance
Have you ever considered leveraging affiliate marketing in your software promotion strategy? Affiliates can promote and sell your software products on their own websites, in exchange for a small commission on every sale. The advantage of this growth strategy is that you pay your affiliates only for results. The compensation may be based on a certain value for each visit (pay-per-click), registrant (pay-per-lead), customer or sale (pay-per-sale), or any combination of the above. Find an affiliate network that's big enough to support your efforts, preferably a software-focused one, and you'll be good to go!

Ride the wave of influencer marketing
Influencer marketing is a marketing trend that's still going strong. The good news is, this kind of marketing is just as effective for B2B as it is for B2C, if it's done right. Not only does it gain you credibility, but it also gets you new customers. The key to succeeding with influencers is choosing the right people to work with and knowing how to approach them.
When searching for influencers, don't look only at their follower count. Instead, try to figure out if their audience matches the one for your product. If you still have doubts, ask them. It's better to verify from the start that your efforts will be relevant to your target personas. In addition, remember that engagement rates are more important than reach, so working with micro-influencers may bring you a better ROI than expensive campaigns with big-name celebrities.
Tapping into influencer marketing could help skyrocket your brand awareness as well as conversions, as long as you're not too salesy about it. Just remember to always create quality content (we can't stress this enough!) together with the influencers you select.
Pack your bags to attend industry events
We've already put together the list for you, so there's no need to do any more research. Attending software and technology-related events is a good way to get your brand out there. Conferences, dinners, trade shows, and product unveilings provide great opportunities to get information about industry trends, grow awareness around your business and generate potential leads. Once you have enough budget, you can also sponsor events and gain significant exposure through speaking sessions or keynote addresses.
To successfully market software, you need to find the tactics and strategy mix that works best for your company. I highly recommend trying out all of these methods. Because every business is different, you need to be creative and patient until you find the best growth formula. To discover even more strategies and tactics for growing your SaaS company, check out the great expert sessions we recorded during our recent CommerceNOW '21 online event: