Influencer marketing isn't just for tangible products, it can easily be adapted to software and SaaS. 
Research has found that 86% of B2B brands see ROI with influencer marketing, so it's a channel you need to experiment with. 
In this guide, you'll learn the benefits of influencer marketing for SaaS, the different types of influencers you can work with, and see a proven step-by-step process to running an influencer outreach campaign. 
Ready? 
Let's dive in. 
Why Use Influencer Affiliate Marketing at Your SaaS?
Influencer affiliate marketing is a powerful way to generate awareness and sales for your SaaS business. It's typically performance-based, which means the risk to you is low, and the benefits can be huge if your influencers drive new aisles for you. 
After partnering with them and agreeing on an affiliate commission, influencers will promote your product on their own channels, and take a cut of the revenue you generate. 
84% of marketers rate it as having higher ROI than their other marketing channels, which is why it's now a key pillar of any high-performance B2B marketing strategy. 
If you can leverage it, you'll have a network of people promoting your brand to their own audience and you won't have to lift a finger. 
Types of Influencers For Your SaaS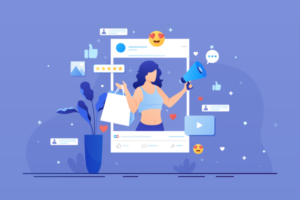 There are multiple types of influencers that a SaaS business can work with: 
Industry thought leaders

: This is anyone who is well-known in your industry. It's anyone who regularly publishes content, holds talks at conferences, or is well-respected on social media. These people can organically mention your product and build awareness.

 

Content creators:

If your product is in an industry that has a large network of content creators such as YouTubers or bloggers, you can identify the best-fit influencers and see if there's a way to get your product included in their content.

 

Industry publications

: Publishers in your industry – that is, companies whose business is to create and share content – need to generate revenue. For most, it's a mixture of ads and affiliate deals. If you can strike up a partnership and get them to promote your SaaS in exchange for affiliate commissions, it's a powerful way to generate revenue.

 
There's no single set of guidelines that makes for a good influencer for your business. The key is that they're active in your industry and can drive highly qualified traffic to your website. 
How to Run an Influencer Outreach Strategy
1. Create an Offer for Your Influencers and Affiliates
Creating an offer is the first step in any influencer or affiliate marketing strategy. 
This step is vital. Without a good offer, you'll struggle to onboard influencers to your program. You need to ensure that influencers want to work with you instead of other brands they're considering. 
When crafting your offer, consider: 
What type of financial incentive you're offering, such as a commission rate or flat fee per month

 
What creative assets you can offer influencers to help them promote your company

 

If you can help amplify your influencers' message

 
The average SaaS commission rate paid to affiliates is 15-25%, and this is paid monthly. 
Because SaaS affiliate commission is recurring, it's important to have good retention metrics. Affiliates and influencers may choose a competitor over your company if your new customers from affiliate marketing don't stay loyal, as they'll earn less commission per customer. 
Always take time crafting your offer and value proposition. This will make your program an easy sell to influencers that you pitch to. 
2. Identify Relevant Influencers and Affiliates
Once you have a good value proposition that you can pitch with, it's time to identify the right influencers to reach out to. 
There are several ways to do this. 
First, you could use a platform that connects SaaS businesses with qualified affiliates, such as 2Checkout's Avangate Affiliate Network for digital goods. You can choose from 55,000 relevant affiliates, and contact them directly through the platform. 
Next, you could use LinkedIn to prospect for influencers. Using Sales Navigator, you can run a highly targeted search to identify people working in your industry and who post content regularly.  
A third strategy is to use an audience research tool like SparkToro.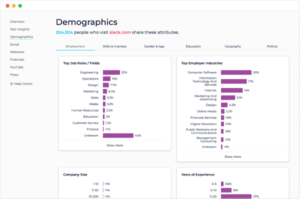 You search for a keyword related to your industry – for example, "eCommerce". The tool will then show you publications, individual creators, or media outlets that your audience is likely to follow. 
You can then use the tool to source verified email addresses for each influencer you want to contact, and save them to your list. 
Once you have a list of influencers to contact, it's time to write your outreach emails. 
Other strategies are: looking for relevant hashtags on social media, look for already existing influencers lists in your niche, etc. 
3. Craft Your Outreach Message
The fastest way to connect with influencers is with a personalized cold email. You can cut through the noise of their social media inboxes and start a conversation via their personal business inbox. 
Once you have their email address, you'll need to write a personalized email template and schedule it. And if obtaining the e-mail might be too problematic, reaching out on social media, like LinkedIn or Twitter, depending on the platform they use the most, becomes a great slope for personalized interactions. 
In your email template, you need to include four main elements: 
A personalized introductory line that proves you're reaching out to them personally

 

A value proposition that succinctly explains why you're contacting them

 

What's in it for them

 

Social proof or

reviews

from other influencers to build trust

 

A simple call-to-action (CTA) to encourage them to reply

 
Here's an example template that would work for influencer outreach to a media publication: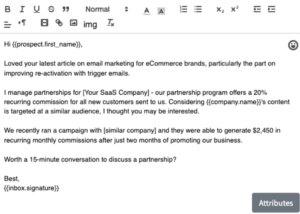 The email works because it's clearly personalized to the individual receiving it. You're open about the benefits of working with you, and show clear social proof in the form of real revenue for your other influencer partners. 
The CTA makes it easy for your recipient to respond and move the conversation forwards. 
All good email software will allow you to include personalized attributes, such as a recipient's first name, company name, or any other unique identifier. This means you can send your outreach to multiple people at once without compromising on personalization. 
4. Send Follow-Ups After No Response
If an influencer doesn't reply at first, it doesn't mean they're not interested in partnering up with you. They're busy, and there's a strong chance they simply didn't have time to respond when your first email arrived. 
To boost your chances of a response, send a friendly reminder message. 
If you're contacting affiliates in 2Checkout's affiliate network, you can use the built-in communication tools to send a new message to remind your affiliates that you're reaching out. 
If you're using email, a follow-up will bump your email back to the top of your influencer's inbox and give you a second shot at a reply. 
The best way to send follow-up emails is with email sequence software, like QuickMail. 
QuickMail allows you to choose a delay after your first outreach message and if your recipient hasn't replied by that time, a second email will automatically be sent.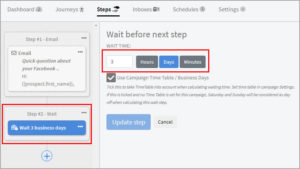 This is a powerful way to boost your response rates and connect with more influencers, so whether you're using email or directly contacting influencers and affiliates on 2Checkout, make sure to always follow up. 
5. Onboarding New Influencers After Successful Contact
Once you start getting replies from influencers, it's time to onboard them. This part of the process is key. It doesn't matter how many replies your influencer outreach campaigns get if the influencers don't turn into engaged promoters for your brand. 
Only 10-15% of affiliates in most programs are actively promoting the company at any time. 
The smoother the onboarding process is, the more engaged your new influencers and affiliates will be. 
When creating your onboarding process, we recommend having a checklist outlining the tasks you need affiliates to complete in order to be ready to work with you. The checklist will include tasks like:
Sending each influencer and affiliate an onboarding email with all key information on your program, including your terms and conditions

 
Explainer guides on setting up links, choosing offers to promote, and staying up to date

 

Sending a series of onboarding emails to activate your affiliates and keep them engaged

 
You can do all of this within 2Checkout. The detailed analytics on partner performance show you which influencers and affiliates are engaging with your creatives, sharing your links, and driving sales.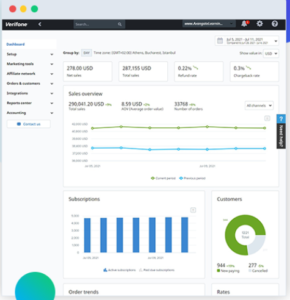 If you notice a high performer, you can reach out to see what else you can do to boost the relationship. If you notice anyone who isn't engaged with your program, you can reconnect and help them get started. 
Conclusion
Influencer marketing is a powerful user acquisition channel for SaaS companies. If you can identify the best influencers and affiliates for your niche, you can reach out with a personalized offer and start a conversation. If there's a fit, it won't be long before they're promoting your company to their audience and driving new business for you. 
It's straightforward to get started. By following the steps we've outlined and tweaking them to fit your unique business, you'll quickly see results. 
Author Bio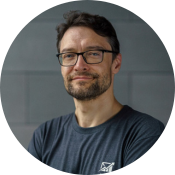 Jeremy is the founder of QuickMail.io, a SaaS company that enables personal one-to-one conversations at scale through automation – for outbound outreach, inbound leads, trial/onboarding, customer communication, and more. Before founding QuickMail, he worked for more than 15 years as a developer in the video game industry and in finance.