In one of Gartner's latest reports, analysts predict that 2019 will be a year of prosperity for the SaaS market, representing 17.8% growth and a total worth of $85.1 billion.
So the SaaS industry isn't going away, and it'll likely strengthen this year.
With that in mind, you should find the right conferences and events to attend in 2019, to help you compete in this booming market.
Here are some killer SaaS & Subscription events this year. Make sure to grab tickets for at least one!
(February 5-7, San Jose)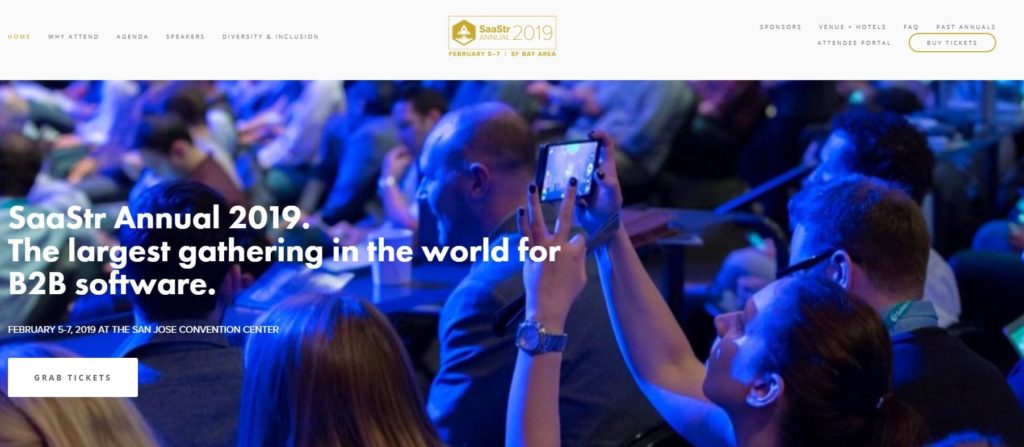 This year's SaaStr Annual is going to be bigger and better than ever, with 5 stages (including a bonus AMA stage), a killer speaker lineup and an impressive Expo Hall. 2Checkout is also attending, and we're eager to meet over 12,500 SaaS executives, founders, VCs, and industry experts face to face.
There will be three full days with 200+ sessions from top-notch experts from the best SaaS companies around the world. Here are some of our top picks and recommendations.
(March 27-28, San Francisco)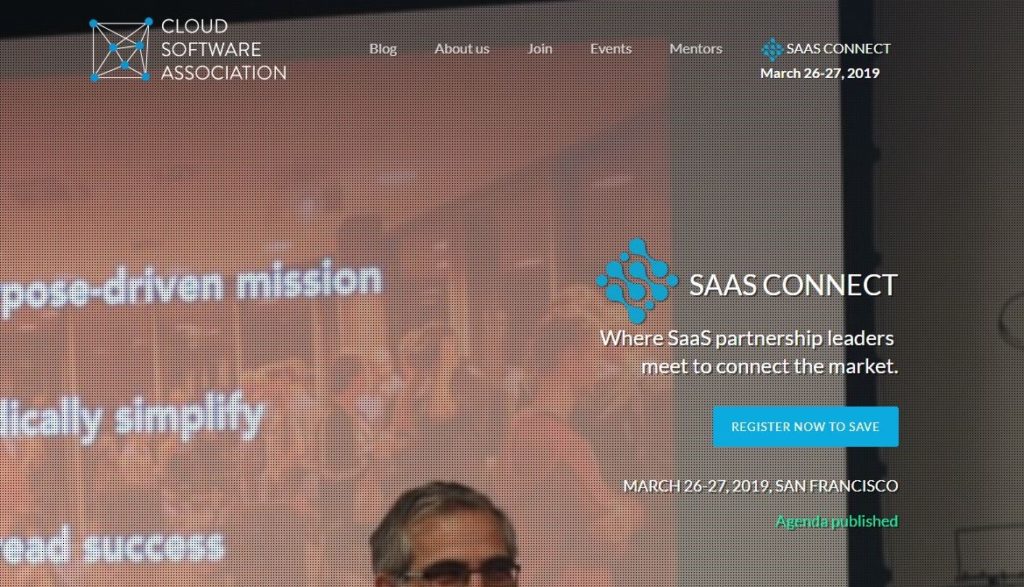 SaaS Connect is a great event for SaaS companies, platforms, API services, channels, distributors, resellers, app stores, and investors.
You can connect with over 400 SaaS partnership leaders and learn industry secrets. The agenda sure looks great to us – go have a look for yourself!
(April, New York)
LTV Conf 2019 will bring like-minded SaaS entrepreneurs, private and public companies as well as active investors from all over the world into one space to collaborate and take away meaningful connections and ideas to drive future growth.
The sessions cover topics such as growing and scaling, hiring and retention in the SaaS space, how to reach your highest value customers globally, how to keep innovating, bootstrapping vs. getting funding and more!
(April 30 – May 1, Los Angeles)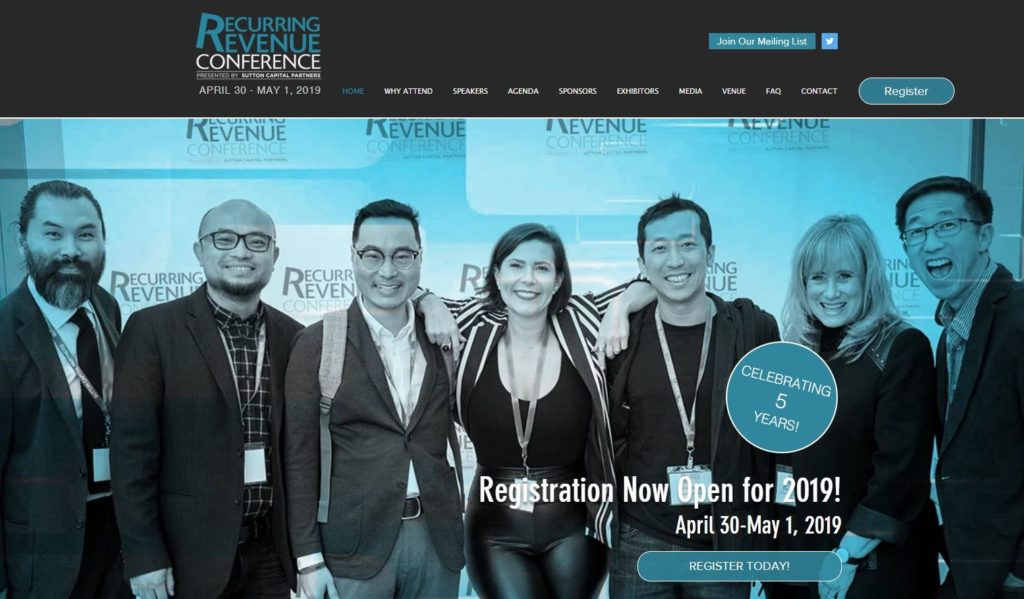 The Recurring Revenue Conference, presented by Sutton Capital Partners, is the only conference in Southern California to focus exclusively on the Subscription Economy.
It's the place where 700+ business leaders will discuss how recurring revenue can reshape the future of your business, so make sure to check it out.
(May 21-24, San Francisco)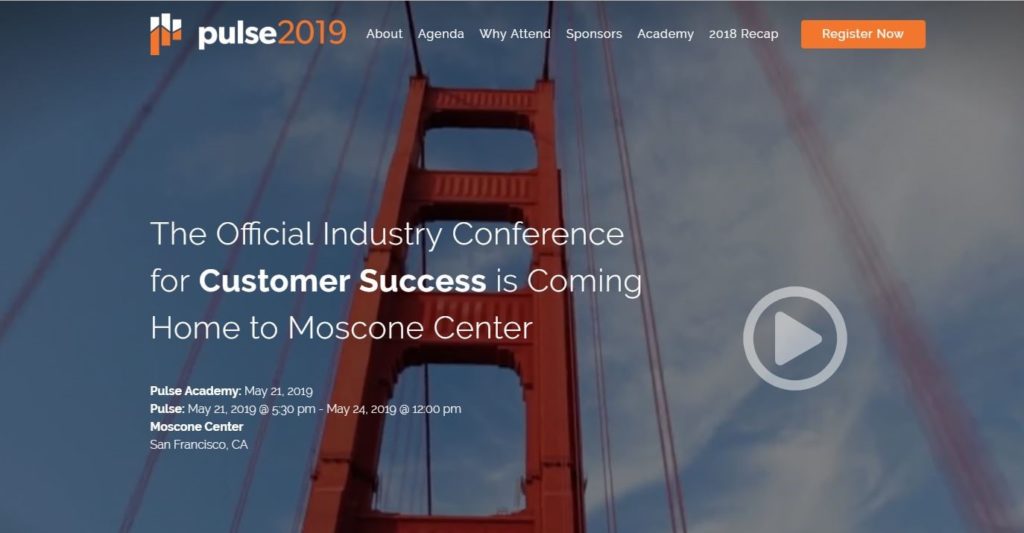 Pulse is the biggest Customer Success learning and networking conference in the world. This annual conference brings together the best minds in the business to learn cutting-edge strategies.
Also, it covers the latest research-based practices on reducing churn, expanding recurring revenue, operationalizing advocacy and more, while the networking opportunities are unparalleled!
(June 12-13, Paris)

As you can probably tell, SaaStr Europa is the younger sibling of SaaStr Annual. Last year SaaStr opened its gates in Paris to connect the SaaS community and share ideas, scale and grow together. The event quickly sold out with over 1,500 SaaS leaders and founders participating and amazing sessions from top-notch companies.
Over 2,500 attendees are expected this year, eager to network and grow their business!
(July 8-11, Hong Kong)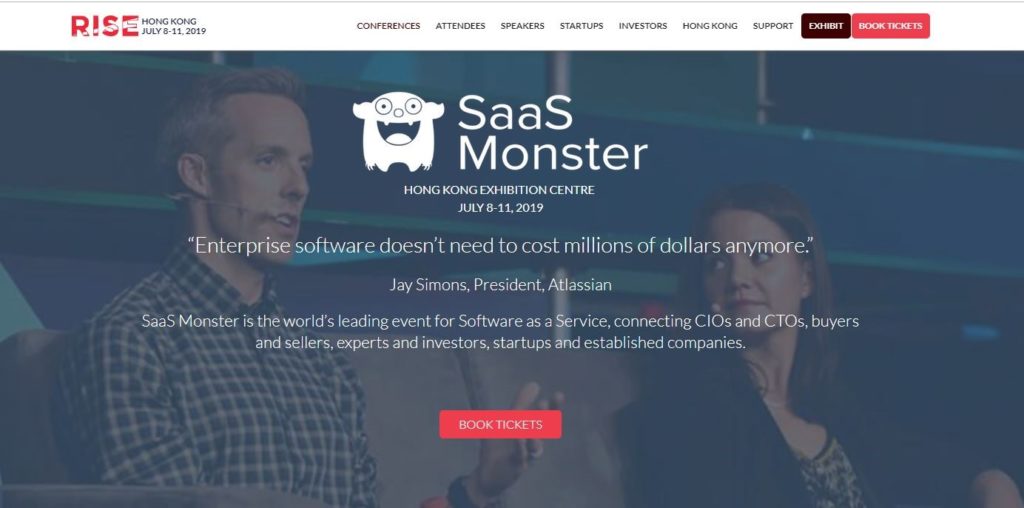 SaaS Monster is one of the world's leading SaaS conferences, a crossroads for the world's largest buyers and sellers of technology to meet many of the world's most disruptive emerging technology companies.
SaaS Monster is part of RISE Conference and your ticket to RISE includes access to the many conferences hosted under one roof, including Growth Summit, Pub Summit and more!
(August 7-8, Vancouver)

Traction Conf brings you actionable strategies and tactics for supercharging your growth, straight from founders and leaders of some of the fastest growing companies like Google, Twentieth Century Fox, Reddit, LinkedIn, Slack, Trello, Github, New Relic, Box, SendGrid, Grammarly, Bumble and much more.
The event usually has an amazing speaker lineup. Even though the 2019 agenda hasn't been announced, it looks promising!
(September 11, Chicago)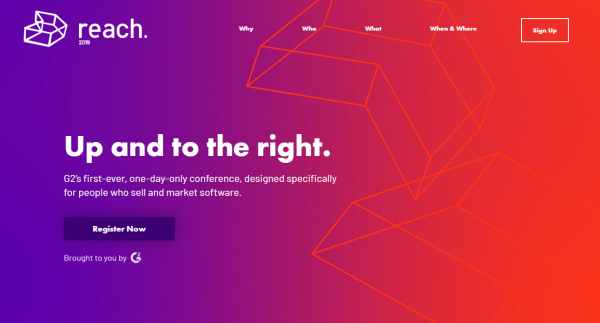 G2, one of the best business software review platforms out there, will be hosting their first-ever, one-day-only conference, designed specifically for people who sell and market software.
You will meet Neil Patel, Dave Gerhardt, Mark Roberge, Steli Efti, Ryan Bonnici (+ many more) and get the strategies and tips you need to reinvent the way you sell and market software. So go ahead and grab your tickets!
(September 16-18, Boston)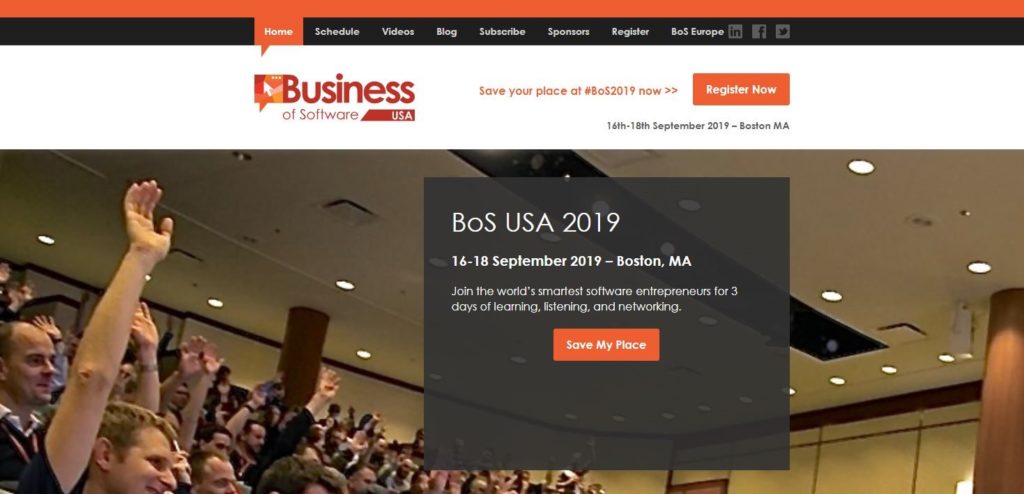 Business of Software USA is a three-day event for software leaders, entrepreneurs and decision-makers.
The conference has an intimate atmosphere where guests are encouraged to come to learn from one another and help each other through their challenges, not shout or boast about personal achievements.
If you are a decision-maker in a software business (Founder, CEO, CTO, COO, product manager, Director and so on), regardless of how technical you are, BoS is definitely a must-attend event.
(October 14-16, Dublin)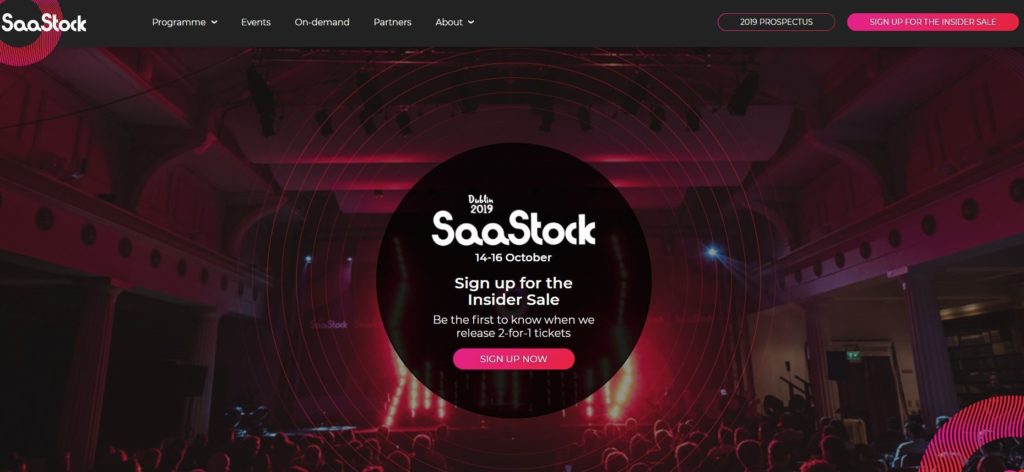 SaaStock is a 3-day gathering for the global SaaS Community, meant to help build and scale B2B Software as a Service companies. If you are a B2B SaaS Founder, Executive, Investor or just interested in the business of growing a B2B SaaS company, then don't miss out.
The main event will take place in October, in Dublin, but this conference extends to 5 other cities this year, so find the one nearest you!
(November 4-7, Lisbon)

Web Summit has become "Europe's largest and most important technology marketplace." Founded in Dublin in 2010, the summit has grown rapidly and now lays claim to being one of the largest events of its kind in the world. This is one of our favorite conferences to attend, with over 70,000 participants every year. Crazy, right?
(November 26-27, Ottawa)
SAAS NORTH is Canada's only SaaS Conference for companies scaling up. The 2018 edition saw over 1,500 attendees and more than 70 speakers sharing their knowledge.
Mark your calendars for November, it's going to be a pretty great event by the looks of it!
(TBD)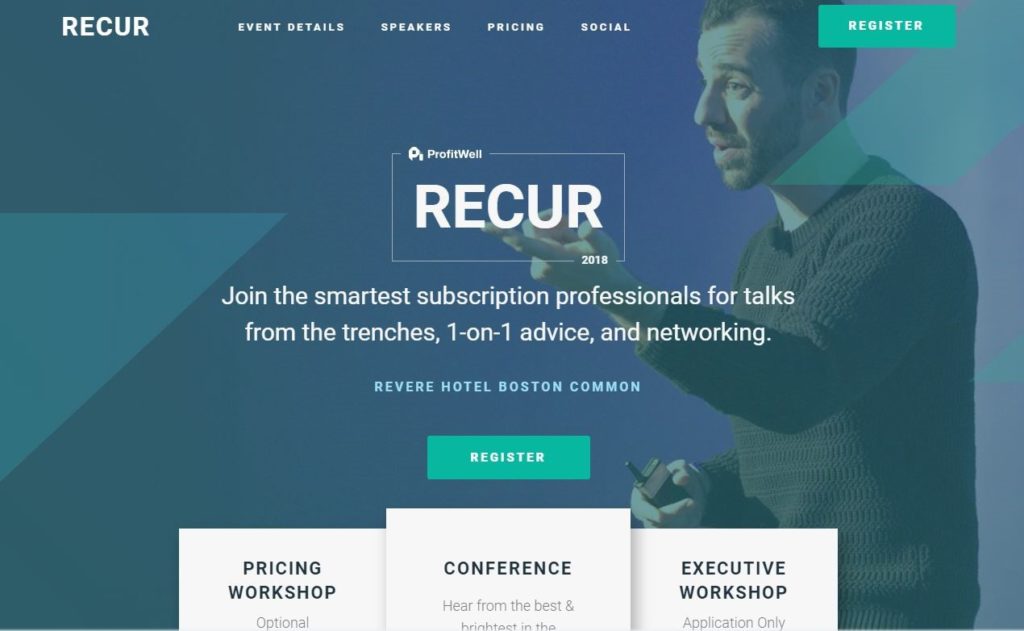 Recur is a fantastic event hosted by ProfitWell, bringing the smartest members of the subscription community together in one room for a day for a rare, focused experience.
Last year featured a bunch of great speakers, including Rand Fishkin, Dan Martell, Katie Burke, Brian Balfour and more, and 2019 will probably be even better than last year.
It can be challenging to decide which events to invest time and money in, but we hope this shortlist of SaaS conferences will help you get started.
Have a close look at the agendas and speakers of each event and then choose the ones that are the most relevant and useful for your business. Participation to such conferences can yield great benefits in terms of gained knowledge, partnerships and even leads.