Updated in March 2021
In a recent report, analysts predicted that SaaS will keep growing and maintain its dominance as the leading cloud service, generating approximately $141 billion by 2022. With the SaaS industry on the rise, more businesses are looking for innovative practices and relevant insights from the experts. Events are by far the best place to meet industry leaders and make connections. Markletic shows that 87% of marketers consider the opportunities generated by virtual events as a success factor for their business growth journey.
With that in mind, you should make it a priority find the right SaaS conferences and events to attend in 2021, to help you compete in this booming market. Nowadays, of course, the majority of industry events have switched to an online or hybrid form and aim to offer attendees a similar experience to what they had before the pandemic.
An interesting side effect of the changes brought about by the COVID-19 pandemic, according to Grand View Research, has been the growth of the global virtual events market. The Unified Communication as a Service category (UCaaS) was valued at $77.98 billion in 2019 and is expected to grow at a compound annual growth rate (CAGR) of 23.2% from 2020 to 2027.
With all that in mind, here are some killer SaaS and Subscription events coming up this year (OK, you've just missed the February ones, but session replays are available, so check them out!). Make sure to grab tickets for at least one!
Bonus: Looking for more digital commerce events? Check out our list of Best Virtual eCommerce Events to Attend in 2021.
Date: February 11-12
Category: SaaS
Pricing: Free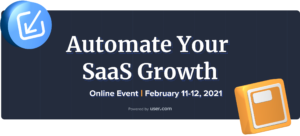 Starting the list, we have the SaaS Growth Summit, which is a virtual conference that brings together SaaS leaders and experts sharing with participants their data-driven knowledge and the best insights to succeed in this competitive industry. Their innovative ideas will help any SaaS company to grow, scale, and boost revenue. In case you've missed it, the replays are available on the event's website.
Marketing automations insights
20+ speakers
Date: February 22-24
Category: B2B SaaS Marketing
Pricing: Starting at $249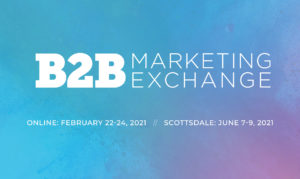 The B2B Marketing Exchange online event is the right place for any B2B SaaS company to learn how to reinvent their strategies in order to reach buyers and stay competitive in a rapidly growing industry. Tune in to this virtual conference to connect with leading executives in the B2B market, including top companies in fintech, manufacturing, and other B2B verticals, to expand your network as well as your knowledge. If you missed it, worry no more, you can register on the website and watch the event on-demand.
50+ sessions
Peer-to-peer round tables
Workshops, panels, and case studies
Date: February 23-25 & March 3-4
Category: B2B SaaS Marketing
Pricing: Starting at $299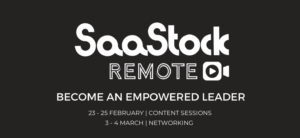 SaaStock is a global community of SaaS founders, executives, and investors whose aim is to help SaaS companies in their growing journey as they gain traction and scale. During the three-day event in February, attendees will experience actionable learnings and insights from industry leaders, covering everything they need to know to accelerate the growth of their SaaS business. In March, there will be two days dedicated to networking, where participants can pre-book meetings and connect with thousands of peers to exchange practices and  expand their network.
If you are a B2B SaaS founder, executive, or investor, or just interested in the business of growing a B2B SaaS company, then check it out. If you've missed the content sessions in February, you can benefit from the on-demand experience. Give it a look.
3000+ attendees
50+ speakers
30+ hours of content
Date: March 9
Category: SaaS
Pricing: Free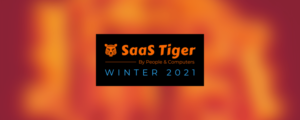 Next, we have SaaS Tiger, an online conference for sales, marketing, and SaaS growth that brings together vendors, investors, and founders to share their experiences and best strategies regarding tactics and innovations that drive growth and revenue for SaaS businesses. Make sure to register for SaaS Tiger to meet with leaders from the SaaS community and discover their insights.
45+ sessions
700+ attendees
Workshops
Date: March 9-10
Category: SaaS
Pricing: Free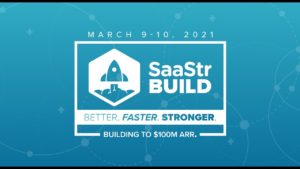 SaaStr Build, a two-day virtual event, is the crossroads for founders and practitioners of technology and SaaS. Attendees to this event will have the opportunity to meet with and hear from many of the world's best SaaS companies' speakers as well as revenue leaders from sales, marketing, and product, all of whom are ready to share actionable advice to help anyone build a strong SaaS business.
50+ speakers
75 roundtables with subject matter experts
1-to-1 meetings
Date: March 23-25
Category: Tech
Pricing: Free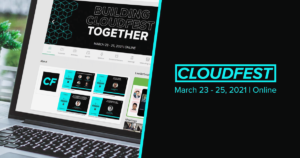 Cloud Fest is the world's biggest cloud computing conference, and aims to bring together cloud professionals to discuss about the future of technology and new opportunities and trends in the cloud industry. Various topics will be covered, from AI and cybersecurity to must-have strategies to adapt to the post-pandemic era and many more innovative tactics. This event features a packed agenda with live streams, expert roundtables, and networking. Don't miss this experience.
1-to-1 meetings
Workshops, live polls, and quizzes
Latest product updates
Date: April 20-22
Category: Tech
Pricing: Starting at $80

Known as "North America's fastest-growing tech conference," Collision's online event covers various topics from data science, auto-tech content, and environmental sustainability, and brings together the most prestigious names in international media, start-ups, and high-class industries. Collision is the right conference for anyone that wants to meet tech industry experts and learn about the latest innovations.
40,000+ attendees
1,250+ journalists
1,250+ startups
1,000+ investors
Date: April 25-27
Format: Physical
Category: SaaS startups
Pricing: $1,250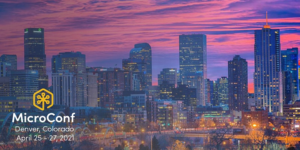 MicroConf is a physical event that will take place in Denver, Colorado. This event will focus on helping startups and indie-funded companies expand their businesses and learn growth strategies and tactics from self-funded persons and entrepreneurs. This one is the right event for future entrepreneurs or small business owners who aim to expand.
100+ attendees
Meet up with self-funded SaaS founders
Date: April 26-27
Category: Software
Pricing: $595

The next event on our list is the Business of Software Conference, which shares growth strategies, topic-focused discussions, and product management tips straight from software experts. This event is a great opportunity for software founders and businesses to overcome their challenges and improve their market approach.
"Coffee Queue" Chats
Topic-focused breakout discussions
Date: April 27-28
Category: Digital Customer Experience
Pricing: Free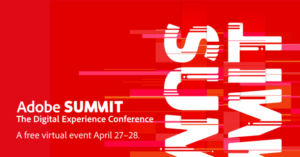 The Adobe Virtual Summit is the world's largest digital experience conference that shares industry knowledge about product innovations, business growth tactics, and how to make the most of customer experiences. The event teaches participants how to stay a step ahead with the latest digital commerce practices, discovered straight from the global leaders in marketing automation, analytics, advertising, and commerce. Don't forget to set a reminder to join the Adobe Summit if you want to gain eCommerce insights and how to achieve customer loyalty for your digital business.
200+ sessions and training workshops
11 session tracks
Date: May 11-12
Category: Cloud
Pricing: Free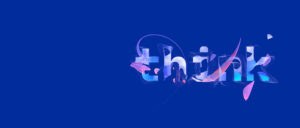 IBM Think is a hybrid cloud and AI event that brings together the best minds in the technology industry to learn cutting-edge strategies. This virtual event aims to provide the best educational guidance and real-world case studies for tech businesses to scale with a clear vision of the industry's opportunities.
On-demand sessions
Discover proven strategies
Date: May 26-27
Category: SaaS
Pricing: Free

SaaStr Enterprise is a two-day event that unites hundreds of CIOs, CXO and CEOs to bring participants the best SaaS success stories and tactical practices that any SaaS company needs in order to succeed and scale their business. This year's interactive conference is meant to offer attendees an up-close-and-personal view of everything behind the top SaaS businesses. Go ahead and secure your spot!
1-to-1 meetings
25+ speakers
25+ live roundtables
Date: June 17
Category: Tech
Pricing: Starting at €75

Moving on with our list, we have Dublin Tech Summit Virtual, a conference that brings together the world's most influential tech and business leaders from more than 70 countries. The mission of this event is to provide the best practical advice and the latest technology trends any business should know to reach their greatest potential. Make sure to give this one a try and be ready to learn more about how to accelerate your business' growth.
80+ speakers
5,000 delegates
Date: July 7
Category: SaaS
Pricing: Free or starting at £27

SaaS Growth Live is Europe's first and only event designed for B2B sales and revenue leaders. For its fourth year, this event will welcome attendees who are passionate about developing their skills and hope to reimagine their sales approach and expand their network. Meet up with industry leaders, sales and marketing professionals, and CEOs to learn more about B2B sales. This one-day event is not to be missed.  
Discover proven strategies
Benefit from revenue success insights
Date: July 14-15
Category: SaaS Product
Pricing: Starting at $449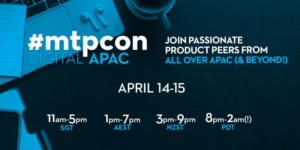 The Mind the Product Digital Americas conference is the world's best online product conference, where product leaders from all over the world share their latest product insights. Gain high-level knowledge and actionable tactics from the best product peers in the industry.
Latest insights from some of the biggest names in product
Included in your ticket is a free one-year membership to Mind the Product membership
Date: July 26-28
Category:  Product
Pricing: Free
ProductLed Summit is another amazing – and free – virtual event that addresses relevant topics and strategies for SaaS leaders about how to build a successful product-led business and how to implement product-led growth strategies efficiently. The speakers are industry practitioners and pioneers from the world's largest companies and most exciting start-ups, ready to share every aspect of product-led growth as well as keys to customer retention. So, if you are a SaaS founder or product manager, make sure to check out this event.
Learn from 250+ top global product-led experts
Access how-to frameworks, road maps, and playbooks
Date: September 13-15
Category: Digital Marketing
Pricing: Starting at $495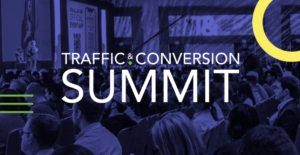 The Traffic and Conversion Summit is one of the biggest gatherings of digital marketers, with thousands from around the world aiming to provide the best strategies and actionable practices that will help you increase your business' conversions and sales. The three-day event has a full agenda of content and growth strategies for marketers. Don't forget to prepare your questions for the experts.
Strategies to take your marketing efforts to the next level
10,000+ attendees
Date: September 21-23
Category: Tech
Pricing: Starting at $49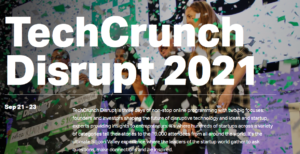 TechCrunch Disrupt is a must-attend event for the ecosystem, where thousands of investors, founders, and startup experts who shape the technology industry gather together to share their innovative insights and market approach tactics, offering peers their keys to success. Disrupt is the event where you'll find tomorrow's big unicorns, so if you are an entrepreneur or just someone that's looking to expand their network, this is the right place to meet with enthusiastic peers.
Learn strategies from industry experts
10,000+ influencers
Date: September 21-23
Category: SaaS
Pricing: TBA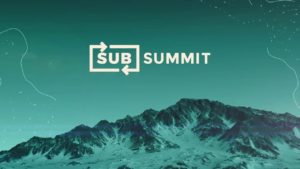 Next on the list we present SubSummit, the world's largest D2C subscriptions event. This year's event brings together experts and innovators from the subscriptions arena to discuss this fast-growing industry, and to share their latest tips and tricks about the process of growing a strong business in a competitive market. Leading subscription brands will help empower attendees to capitalize on every opportunity, so this conference is not to be missed.
Meet with experts with more than 30 years of experience in the industry
Learn about consumers' behavior and how to exceed their needs
Date: September 27-29
Category: Software
Pricing: Starting at $895

BoS Fall gathers hundreds of software experts and product management leaders to offer their peers various growth strategies and share their leadership mindsets that will overcome any industry challenges and achieve a powerful business success. This is an amazing event for anyone that is looking to build a strong software company. Save your spot!
15+ engaging sessions
Topic-focused breakout discussions
Date: September 27-29
Type: Hybrid
Category: SaaS
Pricing: TBA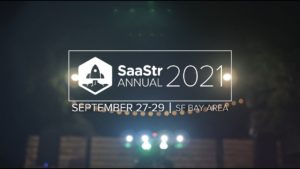 This year's SaaStr Annual is going to be bigger and better than ever, with over 50,000 SaaS executives, VCs, and founders coming together both in person and digitally. Experts are ready to provide actionable advice, practices, and success stories to help you grow your business and succeed in the SaaS industry. If you are looking to adopt B2B software or you are a SaaS owner, definitely check this out.
50,000+ attendees
100+ workshops
150+ speakers from the best SaaS companies in the world
Date: October 6-8
Category: SaaS
Pricing: TBA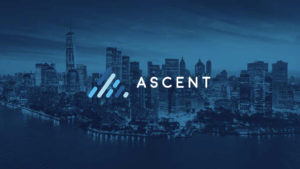 Ascent Conference the right place for peers to learn from high-quality keynotes and gain insights straight from some of the top's leaders in the SaaS industry. Three days of online content and networking provide a great opportunity for attendees to discover relevant strategies they need to grow their SaaS business. Make sure you set a reminder for this event.
Roundtables and workshops
Live virtual webinars
Date: October TBD
Category: SaaS
Pricing: TBA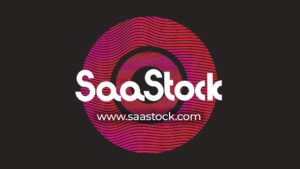 Coming up next, we have SaaStock EMEA, an interactive virtual conference for any B2B SaaS founder, executive, or investor who is enthusiastic about building a powerful SaaS company. Join this online event to meet up with many other industry peers and learn practical, actionable tips to help your SaaS company gain traction, grow, and scale.
300+ investors
30+ hours of content
3,000+ attendees
Date: November 1-4
Type: Physical
Category: Tech
Pricing: Starting at €850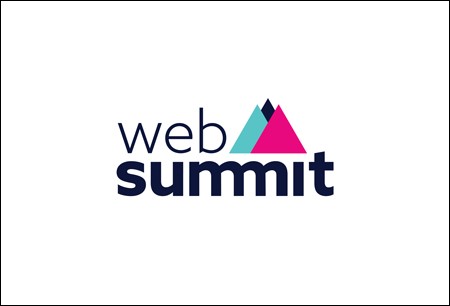 Web Summit is a physical event that will take place in Lisbon, Portugal. This conference aims to bring together people that are shaping the tech industry, from CEOs and founders to fast growing startups, for discussions about the future of tech industry, opportunities, and strategies. Web Summit is definitely a must-attend event.
750+ speakers
1,850+ startups
Roundtables
Date: Fall TBD
Type: Physical
Category: SaaS
Pricing: TBA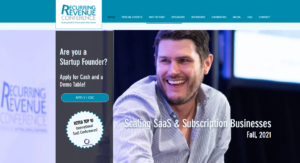 The Recurring Revenue Conference, presented by Sutton Capital Partners, is the only conference in Southern California to focus exclusively on the Subscription Economy. This is the right place to hear business leaders discuss how recurring revenue can reshape the future of your business, so make sure to check it out.
700+ business leaders
Discover key tactical decisions and insights
Date: December TBD
Category: SaaS
Pricing: Free or starting at $149

The Future of SaaS Festival is another amazing SaaS event where attendees will discover a variety of founder and C-site perspectives about innovative opportunities and what's next for the SaaS industry. If you are a B2B SaaS founder, executive, or investor, or you're just interested in the business of growing a B2B SaaS company, then don't miss out.
40+ speakers
30+ hours of presentations
Date: TBD
Category: SaaS
Pricing: Starting at $200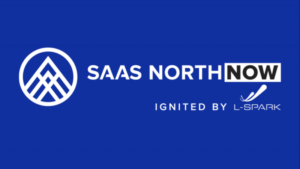 Next on the list we have SaaS North Now, a virtual event where SaaS companies can learn innovative tactics that will shape their business growth. This remote event aims to offer participants meaningful connections and tactical strategies for adaptability, innovation, and success in these unprecedented times. Give it a try if you want to stay in touch with peers and global SaaS leaders.
Happy hours and a VIP event
Pre-scheduled meetings
Date: TBD
Category: Tech startups
Pricing: TBA

Slush is a great conference for startups, as it brings together thousands of investors and leading actors that are shaping the tech ecosystem to offer their best practices to accelerate the growth of startups. In 2019, Slush brought together 25,000 curious minds, including 3,500 startups and 2,000 investors, representing more than 110 countries. Make sure you tune in this year.
It can be challenging to decide which events to invest time and money in, but we hope this shortlist of SaaS conferences will help you get started. The fact that most are virtual makes networking a bit challenging, on one hand, but also opens up opportunities for attending more events in one year without the expense of travel.
Take a close look at the agendas and speakers for each event and then choose the ones that are the most relevant and useful for your business. Participation in conferences like these can yield great benefits in terms of gained knowledge, partnerships, and even leads.
Which event will you be attending? Have we missed any interesting SaaS conferences? Please let us know in the comments section below. 😊