Without a doubt, eCommerce events are rising in number and quality along with the digital commerce industry.
These events are best known for bringing together industry leaders, business owners, entrepreneurs, tech providers, and many more recognizable and awarded specialists from the digital commerce industry. Whether you are a merchant or new to the industry, eCommerce events are an awesome place for attendees to expand their professional knowledge and discuss latest industry trends and topics with experts.
Now, with the world facing a pandemic, event planners are searching for alternatives to host their events, and what better place to host them than . . . online?! Virtual conferences are blowing up right now, as they are more flexible, convenient, safer, and sustainable – no matter where you are in the world, you can participate from the comfort of your own home and still have the face-to-to face experience, except virtually.
So, block out your agenda and start navigating your browser, as we are about to list some of the best eCommerce virtual events you MUST attend in 2021.
Bonus: Get exclusive insight straight from the experts by reading our List of Secrets to Success shared by Tech Entrepreneurs.
Date: January 19-22
Category: Payments
Pricing: Free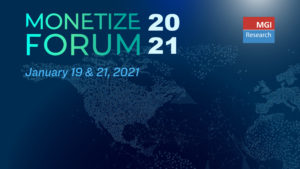 The Monetize Forum is a free online event whose objective is to help organizations identify best strategies and practices to achieve strong success in Quote-to-Cash. The event brings together leading industry analysts, business, finance, and technology executives, as well as top-level software suppliers and implementation partners. This is the right conference to expand your network and gain unique insights about B2B and B2C commerce and monetization capabilities.
Direct conversations with industry CEOs
Unique insights from MGI analysts
Date: January 26-28
Category: SaaS/Product
Pricing: Free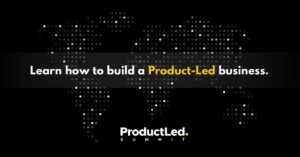 ProductLed Summit is another cool – and free – virtual event that addresses relevant topics and strategies for SaaS leaders on how to build a successful product-led business and how to implement product-led growth strategies efficiently. The speakers are industry practitioners and pioneers from the world's largest companies and most exciting start-ups, ready to share every aspect of product-led growth as well as keys to customer retention. So, if you are a SaaS founder or product manager, make sure to check out this event.
Learn from 250+ of the world's top product-led experts
Access to how-to frameworks, road maps, and playbooks
Date: February 10-11
Category: eCommerce/CX
Price: Starting $599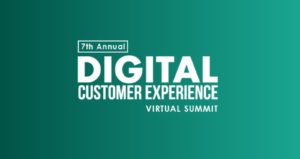 The Digital Customer Experience Summit is North America's premier event, bringing together leaders from the customer experience industry to approach key issues and challenges and to share the latest innovations about digital customer engagement. Make sure to check out this 7th annual edition if you want to know how to build top brand engagement, exceed customer expectations, and adapt to new business realities.
20+ speakers
10+ hours of networking
Date: February 22-25
Category: Payments
Price: Starting €650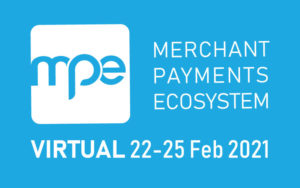 The Merchant Payments Ecosystem is the biggest payment acceptance event in Europe, connecting industry leaders and experts including merchants, bank acquirers, PSPs, card networks, start-ups, regulators, and many more of the players that are shaping the payments ecosystem. This is the right event to expand your network and discover industry trends, straight from the leaders, about payment evolution, biometrics, operations, and new industry opportunities.
100+ speakers
Q&A sessions with different vertical experts
Discover new payment trends and insights
Date: February 23-25
Category: eCommerce
Price: Free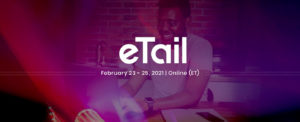 Next on the list is eTail Virtual Summit and Expo for eCommerce and omnichannel innovators. This interactive event gathers over 40 leading expert retailers to share their experiences and views of the future of eCommerce, digital marketing, and the new retail reality. Make sure to check it out if you want to attend strategic discussions and stay connected with America's most successful retailers.
45+ leaders in retail
30+ sessions
1-to-1 meetings and workshops
Town halls
Date: February 24-25
Category: eCommerce
Price: Free

B2B Online Virtual Event is another awesome interactive event where you can network with speakers from a range of manufacturing and distribution companies. Their digital and omnichannel expertise will help you identify the best practices to help you grow your digital business, by discovering new strategies and industry opportunities. The event is great for B2B digital business owners who want to improve customer retention and innovate their digital approach.
Real-time Q&A
Executive-level content
18+ speakers
Date: March 2-4
Category: eCommerce
Price: Free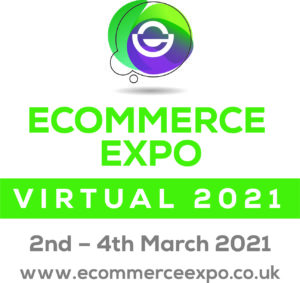 Next on our list we have eCommerce Expo Virtual, which is the leading UK event dedicated to the eCommerce industry. This event connects thousands of industry leaders and decision makers who know the key to success in digital commerce. Learn directly from the professionals and innovative eCommerce providers how the newest eCommerce trends and strategies will help you shape a successful digital commerce business. Don't miss it!
50+ speakers
30+ seminars
25+ hours of content
Date: March 2-5
Category: Retail
Price: Starting $145

Dx3 is Canada's largest conference about digital marketing, retail, and tech. The 10th annual event connects the world's top technology brands, leading consumer brands, retailers, and agencies ready to share innovative business strategies, tech trends, and digital marketing insights. This is the right event for every retailer and marketer.
200+ speakers
12 Workshops
20+ Virtual Booths
56+ episodes streaming
Date:  March 3
Category: FinTech
Price: Free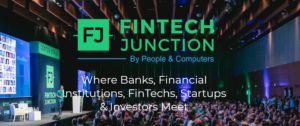 Next on our list we have FinTech Junction, an annual conference that aims to share the best fintech solutions that shape successful businesses. The conference gathers tech and financial leaders from fintechs, start-ups, banks, and many more. If you want to know how to stay relevant and adapt to the new fintech arena, definitely join Fintech Junction, and prepare your questions for the industry experts.
200+ speakers
70+ sessions
Date: March 8-12
Category: eCommerce
Price: Free

The Commerce Week event offers five days full of interesting topics regarding retail and manufacturing. Attendees will have the opportunity to exchange ideas with retailers and manufacturers from the SME sector and experts from the eCommerce industry. If you are interested in creating a successful business and knowing what opportunities the future holds, join this event.
45-minute sessions with specialists
Roundtables
Date: April 20-22
Category: Tech
Price: Starting $80

Known as "North America's fastest-growing tech conference," Collision's online event covers various topics from data science, auto-tech content, and environmental sustainability and brings together the most prestigious names in international media, start-ups, and high-class industries. Collision is the right conference for anyone that wants to meet tech industry experts and learn the latest innovations from them.
000+ attendees
1,250+ journalists
1,250+ startups
1,000+ investors
Date: April 27-28
Category: eCommerce, CX
Price: Free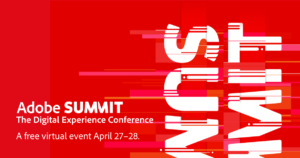 Adobe Virtual Summit is the world's largest digital experience conference where you can learn about product innovations, business growth tactics, and how to make the most of customer experiences. The event teaches participants how to stay a step ahead with the latest digital commerce practices, discovered straight from the global leaders in marketing automation, analytics, advertising, and commerce. Don't forget to set a reminder to join the Adobe Summit if you want to find out more eCommerce insights and how to achieve customer loyalty for your digital business.
200+ sessions and training workshops
11 session tracks
Date: May 3-6
Category:  B2B
Price: Starting $2,395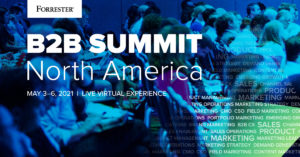 The B2B Summit North America puts together top analysts, innovative technology providers, and many additional experts who will provide practical insights and solutions you need in your business' journey to success. This virtual event connects thousands of peers and professionals in the B2B industry, letting them learn the latest sales and marketing strategies and tools that will help them retain customers and boost revenue.
1-to-1 meetings with analysts
100 track sessions
Date: May 18-20
Category: eCommerce
Price: Free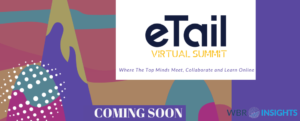 The eTail Asia Virtual Summit is a three-day conference for which Asia's most successful retailers are brought together to share innovative and high-quality takeaways that will help your business succeed and adapt to the new retail era. Don't miss the chance to meet with leaders in digital marketing and eCommerce for professional sessions where you are guaranteed to accumulate actionable insights to expand your eCommerce strategies.
Peer-to-peer networking
10+ hours of workshops
30+ leading CMOs
1-to-1 meetings
Date: June, 2021
Category: eCommerce
Price: Free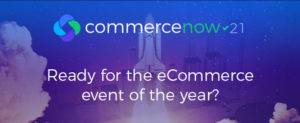 This year, CommerceNOW will be back with new initiatives and premium insights from leading eCommerce experts, to help you exceed any obstacles and grow your online business. Peers attending CommerceNOW 2021 will gain insights into growing conversion rates, driving stronger consumer engagement, improving lead generation, increasing sales, as well as strategies for staying up to date with compliance issues and other key areas of digital commerce. You will not want to miss this new edition, so make sure to stay tuned for more details to come about the exact date.
If you want to get a general idea about CommerceNOW, or to relieve the experience, make sure to watch the full CommerceNow2020 on-demand.
Hands-on advice
12+ speakers
Live Q&A
Date: June 16-17
Category: Payments, eCommerce
Price: Free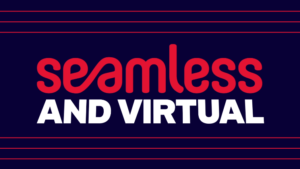 The Seamless Asia virtual event is a two-day experience where participants will discover meaningful insights and practices about payment, finance/banking and eCommerce straight from Asia's industry leaders. Peers have the opportunity to expand their network and learn focus-driven strategies that everyone needs to know in order to develop a successful business.
120+ experts
Live panel debates
Date: August 23-26
Category: Payments
Price: Starting $795

The Smarter Faster Payments event, organized by Nacha, is the ideal place for peers looking for hours of networking and the latest payment trends and innovations. Payments industry experts will share educational talks about everything there is to know about the fast-growing industry of payments.
Date: October 19-21
Category: Retail
Price: TBA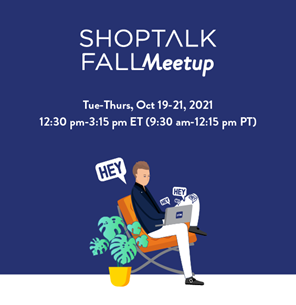 Next in line, we have Shoptalk Fall Meetup, a virtual meeting and collaboration event that brings together innovators and experts from across the retail industry. Participants have the opportunity to meet with a large group of friendly people from the retail industry, double opt-in meetings, and small group peer discussions. Check it out if you want to experience a nice interactive and professional event focused on the retail industry.
55-minute peer group conversations
15-minute meetings
Post-event introductions for your high-priority matches
Date: November 9-11
Category: eCommerce, CX
Price: Free

The Customer Engagement Summit is the industry's largest customer event that offers attendees three days of best practices and strategies to exceed customers' expectations. Participants can discover end-to-end eCommerce insights and learn how to bring the best out of their services to retain customers in a competitive digital world. This is the right event for you if you want to learn how to maintain customer loyalty.
40+ speakers
1-to-1 meetings
800+ delegates
Date: TBA
Category: Payments
Location: Zagreb-Croatia/Online (hybrid)
Price: Starting €50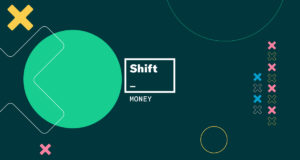 Shift Money is a financial technology hybrid event that brings together thousands of fintech professionals, bringing industry leaders to share their ideas and knowledge about payments, insurance, blockchain as well as many more meaningful insights about the future of money. This event is a great opportunity to make connections in the fintech industry. In addition, as this is a hybrid event you can choose to attend it either online or in-person.
30+ speakers
10 start-ups
Which eCommerce events from this list will you be attending? Are there any awesome events we missed? Let us know in the comments section below. 😊