Updated in January, 2022
Without a doubt, eCommerce events are rising in number and quality along with the digital commerce industry.
These events are best known for bringing together industry leaders, business owners, entrepreneurs, tech providers, and many more recognizable and awarded specialists from the digital commerce industry. Whether you are a merchant or new to the industry, eCommerce events are an awesome place for attendees to expand their professional knowledge and discuss the latest industry trends and topics with experts.
With the world still facing a pandemic, event planners are searching for alternatives to host their events, and what better place to host them than . . . online?! Virtual conferences are still a thing this year, as they are more flexible, convenient, safer, and sustainable – no matter where you are in the world, you can participate from the comfort of your own home and still have the face-to-to face experience, except virtually.
So, block out your agenda and start navigating your browser, as we are about to list some of the best eCommerce virtual events you MUST attend in 2022.
Bonus: Discover these eCommerce checkout tips that will help you boost your site and cart conversions.
Date: February 21-25
Category: eCommerce
Price: Free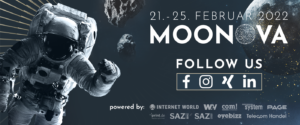 The Commerce Week event offers five days full of interesting discussions and presentations on marketing, sales, and product strategies. Attendees will have the opportunity to watch insightful keynotes and lectures offered by experts from the eCommerce industry, who will be sharing their successful business cases. If you are interested in creating a thriving business and knowing what opportunities the future holds, join this event.
70 + speakers
Content curated by specialists
Digital networking opportunities
Date: February 22-23
Category: Digital Marketing
Price: Free

The Virtual Martech Summit is the place where the best minds in modern marketing technology converge. The two-day event focuses on two tracks, B2C & B2B, and it will be delivered through a blend of fireside chats, panel discussions, and expert talks. Join this event to hear from leaders working in a cross-section of industries whose stories illustrate unique company pain points, breakthroughs, and triumphs.
40+ speakers
14 sessions
Live Q&A
Date: March 8-9
Category: Retail
Price: Starting $145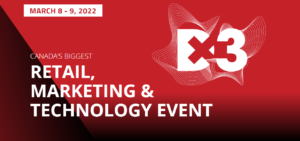 Dx3 is Canada's largest conference about digital marketing, retail, and tech. The 11th annual event connects the world's top technology brands, leading consumer brands, retailers, and agencies ready to share innovative business strategies, tech trends, and digital marketing insights. This is the right event for every retailer and marketer.
200+ speakers
20+ panel discussions
Date: March 15–17
Category: eCommerce, CX
Price: Free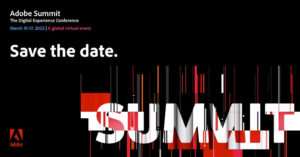 Adobe Virtual Summit is the world's largest digital experience conference where you can learn about product innovations, business growth tactics, and how to make the most of customer experiences. The event teaches participants how to stay a step ahead with the latest digital commerce practices, shared directly by global leaders in marketing automation, analytics, advertising, and commerce. Don't forget to set a reminder to join the Adobe Summit, a great opportunity to find out more about the latest eCommerce developments and how to achieve customer loyalty for your digital business.
200+ sessions and training workshops
11 session tracks
Networking opportunities
Date: March 29-30
Category: eCommerce/CX
Price: Starting $599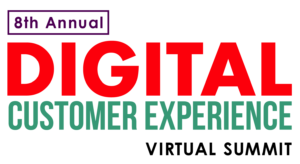 The Digital Customer Experience Summit is North America's premier CX event, bringing together leaders from the customer experience industry to address key issues and challenges and to share the latest innovations about digital customer engagement. Make sure to check out this 8th annual edition if you want to know how to build top brand engagement, exceed customer expectations, and adapt to new business realities.
40+ speakers
10+ hours of networking
Date: April 28-29
Category: CX
Location: Amsterdam – Netherlands/Virtual (hybrid)
Price: $1370.69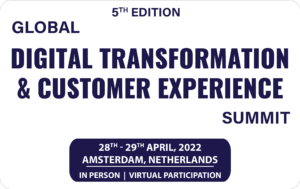 Taking place both virtually and in-person, the 5th edition of Global Digital Transformation and Customer Experience Summit provides a platform for both business leaders and industry experts to share their insights and learnings on how companies must embrace digital advances in order to deliver unmatched customer experience.
Make sure to join the event if you are looking to seamlessly lead digital transformation and use digital technology in order to boost your eCommerce business.
Date: May 2-3
Category: Marketing
Price: Starting $97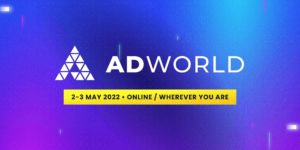 AdWorld is one of the biggest virtual advertising events that brings together some of the brightest minds in advertising and marketing to learn, share their stories and experiences, and connect online. Over the course of two days, AdWorld will stream digital advertising tracks that consist of hyper-focused speeches, panels, and live Q&A sessions to help you skyrocket your business.
10+ tracks
Live Q&A
2-day masterclasses
1-on-1 networking
Date: May 2-4
Category: B2B
Location: Austin –Texas/Virtual (hybrid)
Price: Starting $2,895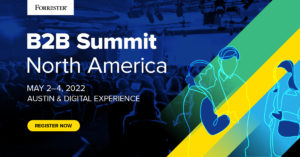 The B2B Summit North America puts together top analysts, innovative technology providers, and many additional experts who will provide practical insights and share needed solutions for your business' journey to success. This virtual event connects thousands of peers and professionals in the B2B industry, helping them learn the latest sales and marketing strategies and tools and the right approaches to retain customers and boost revenue.
110+ sessions
Networking opportunities
Marketplace opportunities
Date: May 4-5
Category: eCommerce
Price: Starting $79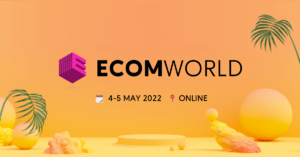 Ecom World is the place to be if you want to learn how to scale your eCommerce business, grow your brand and maximize your sales. The event hosts numerous industry-curated experts that are ready to share exclusive knowledge, tactics, and actionable strategies to help you take your business to the next level.
70+ speakers
10+ tracks
Workshops and live Q&A sessions
Date: May 23-25
Category: Payments
Price: Starting $645

The Smarter Faster Payments event, organized by Nacha, is the ideal place for peers looking for networking opportunities and the latest payment trends and innovations. Payments industry experts will share educational talks about everything there is to know about this fast-growing industry.
40+ sessions
Live Q&A
Engagement opportunities
Date: June 22-23
Category: eCommerce
Price: Free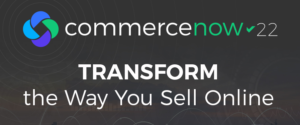 This year, CommerceNow will be back with new initiatives and premium insights from leading eCommerce experts, to help you exceed any obstacles and grow your online business. Peers attending CommerceNow 2022 will gain insights into growing conversion rates, driving stronger consumer engagement, improving lead generation, increasing sales, as well as strategies for staying up to date with compliance issues and other key areas of digital commerce. You will not want to miss this new edition, so make sure to stay tuned for more details to come about the exact date.
If you want to get a general idea about CommerceNow, or to relieve last year's experience, make sure to watch the full CommerceNow 2021 on-demand.
Hands-on advice
12+ speakers
Live Q&A
Date: June 22-23
Category: Payments, eCommerce
Price: Free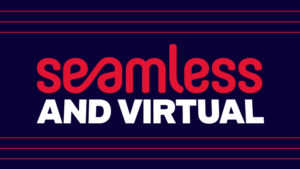 The Seamless Asia virtual event is a two-day experience where participants will discover meaningful insights and practices about payment, finance/banking, and eCommerce straight from Asia's industry leaders. Peers have the opportunity to expand their network and learn focus-driven strategies that everyone needs to know in order to develop a successful business.
120+ experts
Live panel debates
Date: September 22-23
Category: eCommerce
Price: Free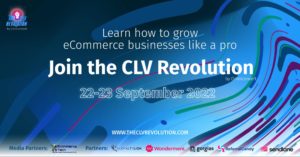 The CLV Revolution, organized by Omniconvert, is the first ever global event dedicated to mastering Customer Lifetime Value. In a world rapidly shifting from acquisition marketing to lifecycle marketing, eCommerce owners are realizing the key to business success lies in building profitable and long-term customer relationships. Make sure to save your spot to discover how to improve ROAS, reduce costs, increase retention rates, boost client satisfaction and grow revenue using the power of existing customers.
30+ speakers
16+ hours of eCommerce talks
30 000+ attendees
Q&A Sessions & live interactions
Date: October 18-20
Category: Retail
Price: Free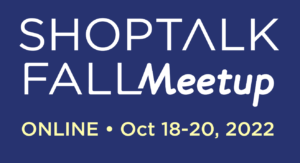 Next in line, we have Shoptalk Fall Meetup, a virtual meeting and collaboration event that brings together innovators and experts from across the retail industry. Participants have the opportunity to meet with a large group of friendly people from the retail industry, double opt-in meetings, and small group peer discussions. Check it out if you want to experience a nicely interactive and professional event focused on the retail industry.
55-minute peer group conversations
15-minute meetings
Post-event introductions for your high-priority matches
Date: October 18-20 
Category: eCommerce 
Price: $80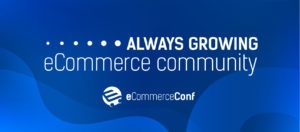 eCommerceConf is the place where people learn, meet, and connect with leading professionals in various fields from the eCommerce landscape. eCommerceConf is a community-building platform that helps the eCommerce community grow.
By joining the event, you will get the opportunity to chat and talk with people from around the world and join exceptional Q&A sessions with all speakers and event partners.
3 days

 

30+ sessions

 

100+ partners

 

1 500 attendees

 
Date: TBA
Category: eCommerce
Price: Free or starting $79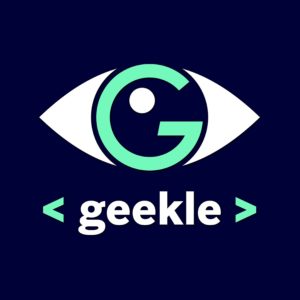 E-Commerce Tech Global Summit, organized by Geekle, is an international conference that includes insightful talks about the latest eCommerce trends, like headless eCommerce, and PWA. The conference also focuses on sharing tips on how to deal with the challenges that developers face, such as using big data, security issues, AI, VR, and scaling the infrastructure to handle large traffic. In addition, participants have the opportunity to connect and network with their industry peers and learn from leading experts how to face eCommerce challenges and hyper grow their online businesses. So, make sure to get your ticket in time!
35+ speakers
24+ hours of tech talks
10 000+ attendees
Q&A Sessions
Date: TBA
Category: Payments
Location: Zagreb-Croatia/Virtual (hybrid)
Price: Starting €50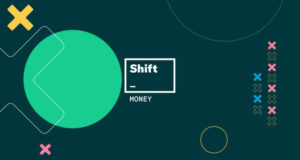 Shift Money is a financial technology hybrid event that welcomes thousands of fintech professionals, bringing industry leaders to share their ideas and knowledge about payments, insurance, blockchain as well as many more meaningful insights about the future of money. This event is a great opportunity to make connections in the fintech industry. In addition, as this is a hybrid event, you can choose to attend it either online or in-person.
30+ speakers
10 start-ups
Which eCommerce events from this list will you be attending? Are there any awesome events we missed? Let us know in the comments section below. 😊