Updated in July 2021
Building an eCommerce business from scratch is a journey that many people before you have decided to take. And that's a good thing because these folks now have something valuable to teach you.
By now, successful eCommerce businesses not only serve as an example for newbies but have also molded industry thought leaders who now have decided to share their knowledge and expertise.
Either if your goal is to learn more about scaling an early-stage eCommerce business, discover the key metrics to track, understand how to fight churn, or how to better promote your eCommerce business and which channels will work best, these people will surely have the tips and tricks to help you get started.
Social media definitely has its perks when it comes to networking and sourcing out information. Platforms like LinkedIn and Twitter can offer you the best methods of interacting with experts from your industry, ways to exchange tips and tricks related to everything eCommerce-wise, and all the trends in the biz. Blogs, on the other hand, are such a great way to learn more in-depth about the strategies the experts are using and their know-how.
If you are looking for eCommerce best practices, look no further, because these 71 experts will reveal all the information you need to succeed at selling online.
1. Andrew Youderian
Andrew is the founder of eCommerce Fuel, a community for high six- and seven-figure eCommerce merchants, where he shares his advice and strategies on how to make it in this industry. He's also an eCommerce entrepreneur, blogger and podcaster.
Connect with Andrew
2. Armando Roggio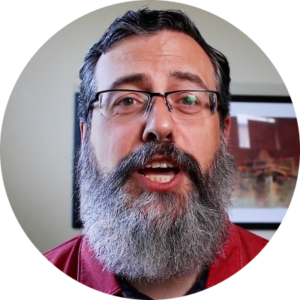 Armando is a published eCommerce expert who's written more than 4,300 articles on this topic. He is also a senior contributing editor for Practical Ecommerce, advising entrepreneurs and industry professionals about best practices and the latest trends in eCommerce, retail, and marketing.
Connect with Armando
3. Tim Ferriss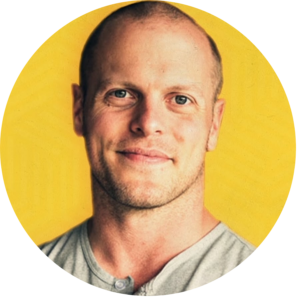 Tim is the author of five #1 bestsellers, plus an investor in huge companies like Facebook, Uber, and many more. He also runs a podcast series named The Tim Ferriss Show, which has gathered over 600 million downloads, making it the first business/interview podcast to reach this amount of popularity.
Connect with Tim  
Twitter | LinkedIn | Blog
Books: Tribe of Mentors: Short Life Advice from the Best in the World
Tools of Titans: The Tactics, Routines, and Habits of Billionaires, Icons, and World-Class Performers
4. Drew Sanocki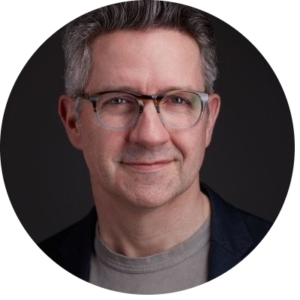 An expert in growth hacks for eCommerce executives, Drew has gained experience by building his own eCommerce company, which he later sold to private investors. Now he is sharing proven strategies to help founders monetize and grow their eCommerce businesses.
Connect with Drew  
Twitter | LinkedIn | Blog
4. Nicole Reyhle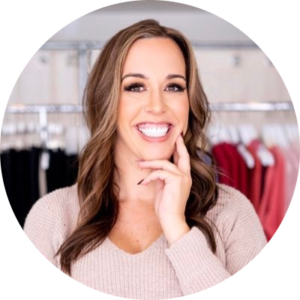 Nicole is an eCommerce expert and self-made entrepreneur. She is the founder of Retail Minded, a trusted resource for retailers and small business owners seeking business advice, best practices, and the latest industry trends.
Connect with Nicole  
Twitter | LinkedIn | Blog
Book: Retail 101: The Guide to Managing and Marketing Your Retail Business
6. Austin Brawner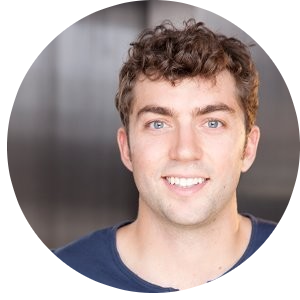 Austin Brawner is the host of the Ecommerce Influence Podcast and a well-known speaker in the industry.
Connect with Austin  
7. Steve Chou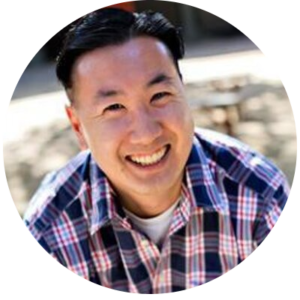 Steve runs his own eCommerce store that made over $100,000 in its first year of business. In addition to being an entrepreneur, he teaches others how to achieve similar success.
Connect with Steve 
8. Jason Del Rey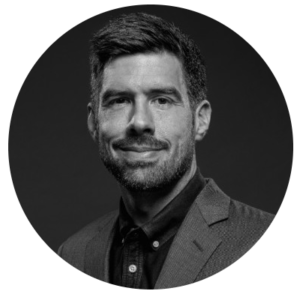 Jason writes about Amazon, eCommerce, and payments at Recode and shares business advice on his personal account.
Connect with Jason  
9. Noah Kagan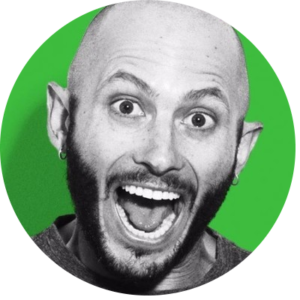 Noah advises founders and decision-makers on business issues. He also shares insights and strategies on eCommerce and marketing growth. Add in some stories about his own business failures and successes over the years and you have yourself a great mentor!
Connect with Noah  
Twitter | LinkedIn | Blog
Book: How I Lost 170 Million Dollars: My Time as #30 at Facebook
10. Linda Bustos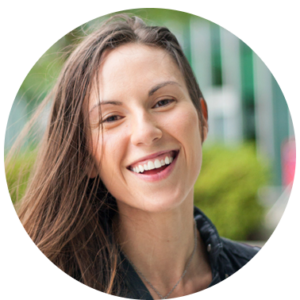 Linda is an eCommerce expert and co-founder of Edgacent, an eCommerce advisory firm. Linda also wrote a book about 52 eCommerce "issues" an entrepreneur might face, titled Ecommerce Illustrated.
Connect with Linda  
11. Tim Peter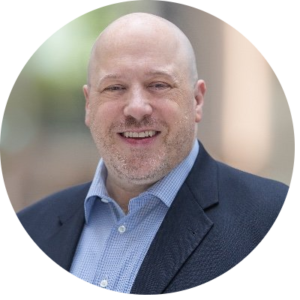 Tim is an eCommerce and online marketing expert who's worked in the industry since 1995. Now he is running his own eCommerce advisory firm and he often speaks at industry events.
Connect with Tim  
12. James Gurd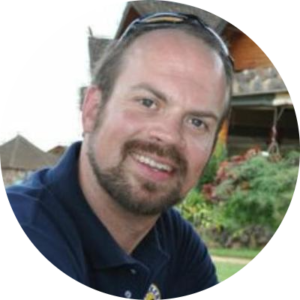 James is fluent in the language of eCommerce and often engages in conversations on Twitter, giving advice to anyone who asks. He is the owner and eCommerce replatforming consultant at Digital Juggler, an eCommerce replatforming and strategy consultancy.
Connect with James  
Twitter | LinkedIn
13. Kunle Campbell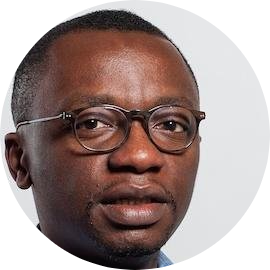 Kunle is an eCommerce advisor offering guidance and coaching for eCommerce marketing teams and founders. He is the host of the 2X eCommerce podcast, and has interviewed over 250 direct to consumers ecommerce leaders.
Connect with Kunle  
14. Zia Daniell Wigder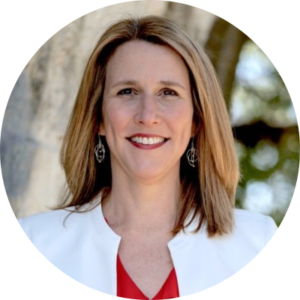 The former Co-Founder and Chief Content Officer at Groceryshop, Zia is now the Senior Content Vice President at Insider Intelligence. Zia has also been VP and Research Director at Forrester, covering omnichannel, commerce, digital store innovation, payments, all cool things around digital commerce.
Connect with Zia  
15. Marsha Collier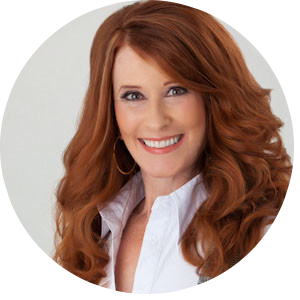 Marsha has written 48 books so far on a variety of topics, including social media, eCommerce, selling on eBay, customer service and business, giving her solid expertise in the industry.
Connect with Marsha  
Books: eBay For Dummies, (Updated for 2020)
Social Media Commerce For Dummies
The Ultimate Online Customer Service Guide: How to Connect with your Customers to Sell More!
16. Mike Quindazzi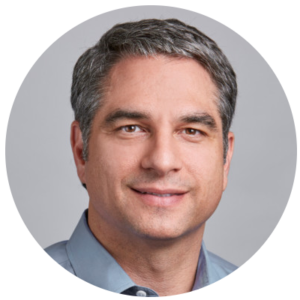 Besides being a very active social media influencer, Mike works as a business development leader and management consultant at PwC and is a fount of advice on all kinds of business strategies.
Connect with Mike  
17. Vishal Mehta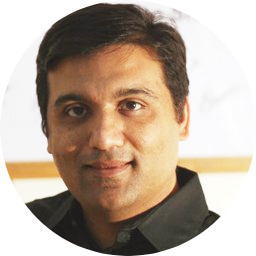 The two topics Vishal is most passionate about are eCommerce and startups. He is the founder of Infibeam, a company with a mission to drive growth for eCommerce startups.
Connect with Vishal 
18. Dan Barker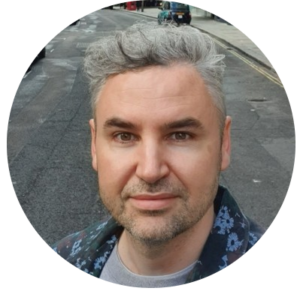 Dan is into everything related to the digital world, from eCommerce and marketing, to building and scaling an online business. Look up #ecomchat to find dozens of actionable tips from him and ask him about your online business.
Connect with Dan  
Twitter | LinkedIn
19. Kaleigh Moore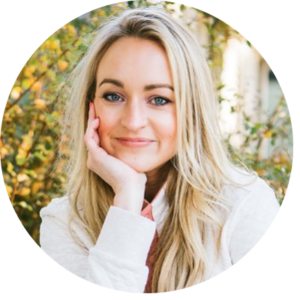 Kaleigh is a freelancer writer who's been published in top-tier magazines such as Entrepreneur and Inc. When it comes to eCommerce, she's gained enough expertise to give useful advice and help others improve their businesses.
Connect with Kaleigh  
Twitter | LinkedIn | Blog
20. Graham Charlton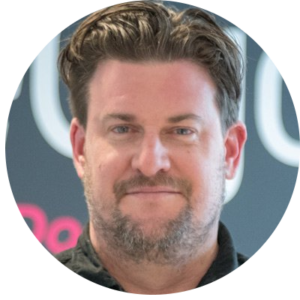 Graham is the former editor in chief at SaleCycle, writing about eCommerce and related topics like mobile commerce, eCommerce user experience, usability, SEO and content marketing. Now he works as a content specialist consultant, helping out several businesses with their content strategies and SEO.
Connect with Graham  
Twitter | LinkedIn | Blog
21. Rand Fishkin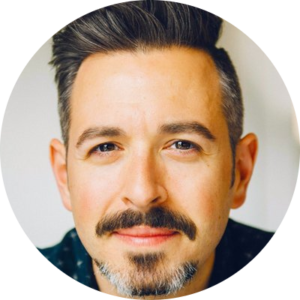 Founder of the well-known SEO software company Moz, Rand is an expert in marketing, SEO, tech and startups: all the ingredients you need to build a successful eCommerce business. Nowadays, he is fully emersed into SparkToro, which is all about getting audience intelligence.

Connect with Rand  
Book: Lost and Founder: A Painfully Honest Field Guide to the Startup World
22. Luiz Centenaro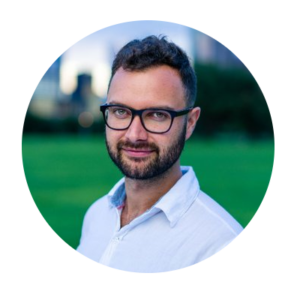 Luiz is a digital marketer and eCommerce entrepreneur focused on CRO and inbound marketing. He also likes to test out different eCommerce tools, so ask him to try yours.
Connect with Luiz  
23. Dave Chaffey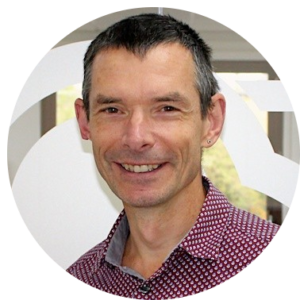 Dave is a digital marketer who shares effective strategies and best practices that are useful for eCommerce business founders. The author of several books on digital marketing and eCommerce, Dave is also the CEO and co-founder of Smart Insights.
Connect with Dave  
Twitter | LinkedIn | Blog
Books: Digital Business and E-Commerce Management
Digital Marketing Excellence: Planning, Optimizing and Integrating Online Marketing
24. Ryan BeMiller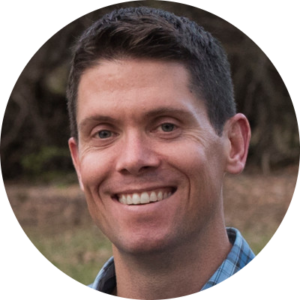 Ryan's passion for online marketing and eCommerce led him to create an industry resource called Shopping Signals.
Connect with Ryan  
25. Sam Mallikarjunan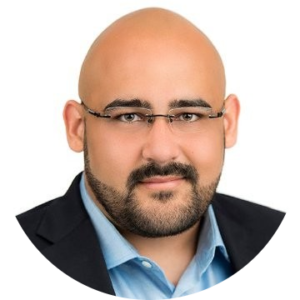 Sam backs eCommerce businesses with his marketing expertise, offering consulting, teaching, and speaking services. Sam is the co-founder and CEO of OneScreen.AI . Before that, Sam held the position of Head of Marketing at Hubspot and taught Advanced Digital Marketing, and SaaS Economics at the Harvard Division of Continuing Education. Sam is the co-author of "How to Sell Better Than Amazon."
Connect with Sam
Book: Inbound Commerce – How to Sell Better than Amazon
26. Kristina Azarenko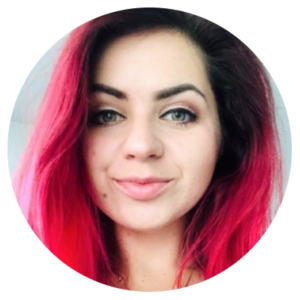 Kristina is an eCommerce and Technical SEO Consultant and the Founder of MarketingSyrup. Her expertise in eCommerce and SEO helped numerous businesses to thrive online and boost their traffic and sales. Kristina also has a newsletter called SEO Shop Up where she shares tips and how-to's related to SEO and eCommerce on a monthly basis.
Connect with Kristina  
Twitter | LinkedIn | Blog
27. Jason Goldberg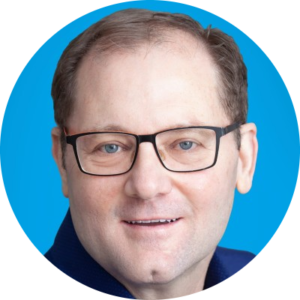 Jason is the Chief Commerce Strategy Officer at Publicis, hosts a weekly eCommerce podcast, and is the editor of RetailGeek, where he covers everything related to digital commerce, retail, and marketing.
Connect with Jason  
28. Paul do Forno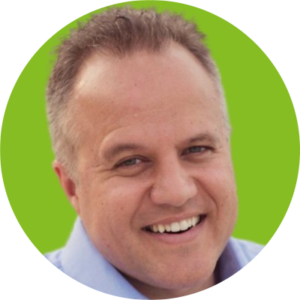 Paul is a thought leader in digital and eCommerce and a frequent speaker at prestigious eCommerce events. A Managing Director at Deloitte Digital, Paul has more than 20 years of experience in strategy, consulting, and technology.
Connect with Paul  
Twitter | LinkedIn
29. Brian Krogsgard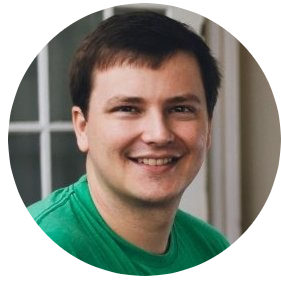 WordPress and eCommerce are Brian's areas of expertise and he often shares his knowledge with business owners and others passionate about these topics. He's also the editor at Post Status and Commerce Notebook.
Connect with Brian  
30. Talia Wolf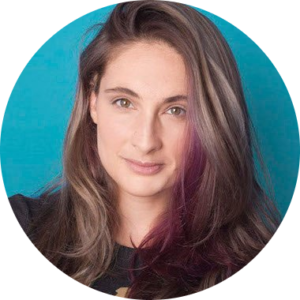 Talia is a respected conversion rate optimization expert who knows a lot about how an eCommerce website should look and what shopping experience it should offer. She is the founder of GetUplift and has been a keynote speaker at various international digital marketing conferences.
Connect with Talia  
Twitter | LinkedIn | Blog
31. Branden Moskwa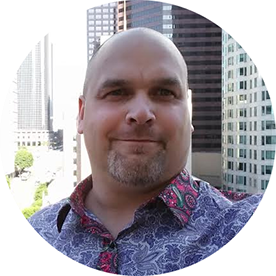 Branden is a Top 100 eCommerce authority and the eCommerce Allstars Podcast host. When he's not giving eCommerce–related advice, he is a full-time dad and entrepreneur.
Connect with Branden  
32. Chad Rubin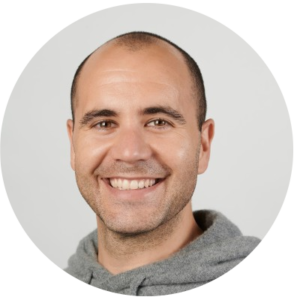 As the CEO of Think Crucial and Skubana, Chad shares best practices and tested strategies for sellers seeking rapid eCommerce growth.
Connect with Chad  
33. Catalin Zorzini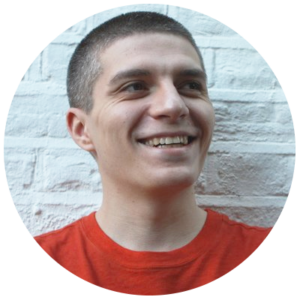 Catalin is the founder of www.ecommerce-platforms.com, where he reviews eCommerce software and website builders. He knows a lot about design, eCommerce and marketing and is happy to share.
Connect with Catalin  
34. Pat Flynn
You may have heard about Pat Flynn at some point, since he is a major social media influencer and a well-known speaker. He's also an entrepreneur who shares advice from his own experience building an online business.
Connect with Pat  
Books: Superfans: The Easy Way to Stand Out, Grow Your Tribe, and Build a Successful Business
Will It Fly?: How to Test Your Next Business Idea So You Don't Waste Your Time and Money
35. Richard Lazazzera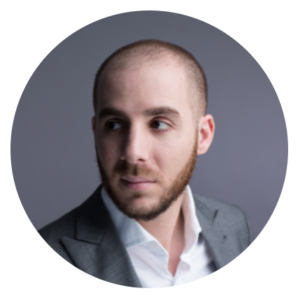 Founder of A Better Lemonade Stand, an online eCommerce incubator, Richard is an entrepreneur himself and has helped over 100,000 other entrepreneurs with tips on how to build, launch, and grow their online businesses. He also writes comprehensive articles about all the aspects of running an eCommerce business.
Connect with Richard  
Twitter | LinkedIn | Blog
36. Pamela Hazelton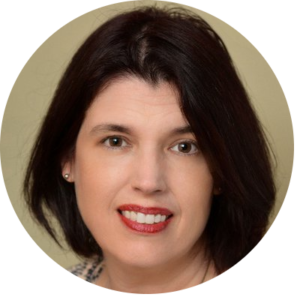 Pamela is an eCommerce consultant who helps businesses grow faster by improving conversion rate, growing social media following and developing online marketing strategies. She's also a contributing editor at Practical Commerce.

Connect with Pamela  
Twitter | LinkedIn | Blog
Book: The Official Guide to Miva Merchant 9 EBOOK by Pamela Hazelton
37. Brian Solis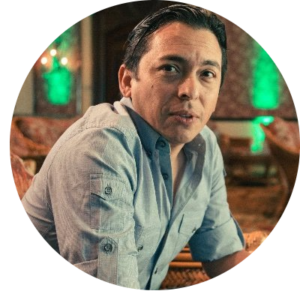 Brian is a blogger, keynote speaker and well-known author on topics like technology, business development, marketing, digital transformation and startup culture. In addition to being an expert in online businesses, he is also a huge social media influencer.
Connect with Brian 
Twitter | LinkedIn
Books: Lifescale: How to Live a More Creative, Productive, and Happy Life
X: The Experience When Business Meets Design
38. Derric Haynie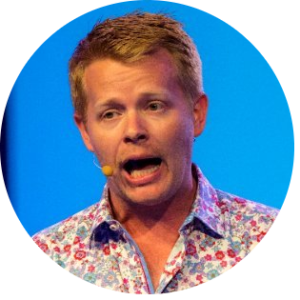 It's probably very hard to not have heard about Derric by now, because he is one of the most popular eCommerce influencers. He is the CET at Ecommercetech.io and a keynote speaker in the eCommerce industry. His tweets cover subjects like technology, digital marketing, and eCommerce.
Connect with Derric  
Twitter | LinkedIn | Blog
39. William Harris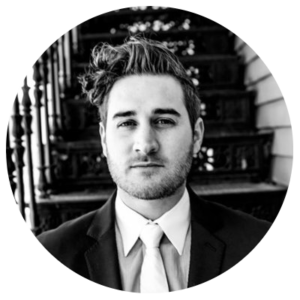 William is the founder of Elumynt, an eCommerce growth agency, where he also gives growth marketing advice. He's a regular contributor to Fast Company and Entrepreneur often speaks at international eCommerce conferences.
Connect with William  
Twitter | LinkedIn
40. Matt Thorpe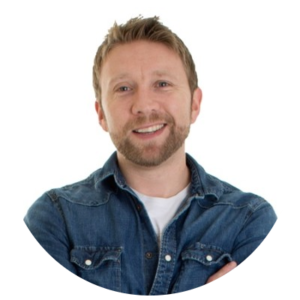 Matt is an eCommerce strategist and expert. He owns Grasshopper Web Consulting and a blog designed to help startups and small business owners achieve growth.
Connect with Matt  
41. Matthew Barby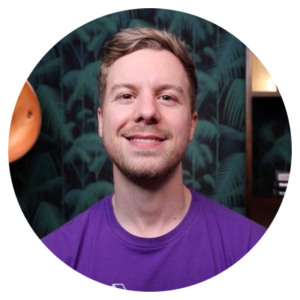 Matthew is the VP of Marketing at HubSpot and generously shares online marketing advice. He is also a social media influencer, keynote speaker at international conferences and award-winning blogger. When it comes to startups (eCommerce included), he is a great advisor.
Connect with Matthew 
Twitter | LinkedIn | Blog
42. Larry Kim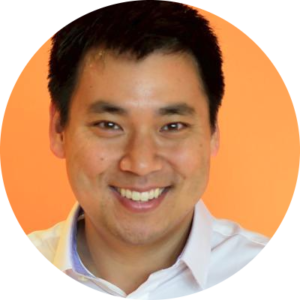 Larry Kim publishes widely shared articles on Inc. Magazine and contributes to Wordstream (where he's also a founder). He's an expert on entrepreneurship, Adwords and Facebook advertising, tools every online business should leverage.
Connect with Larry  
Twitter | LinkedIn
43. Craig Sullivan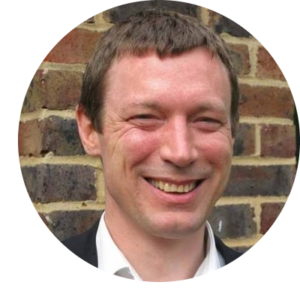 Craig is a conversion optimization expert who also has in-depth knowledge of usability, split testing, Web Analytics and UX. Needless to say, he knows how to turn around an eCommerce website fast.
Connect with Craig 
44. Steve Hutt
As an eCommerce entrepreneur, Steve knows the recipe for a successful business in this industry. He is also the founder of www.ecommercefastlane.com, a community that helps online business owners replicate growing and scaling strategies.
Connect with Steve
Twitter | LinkedIn | Blog
45. Herbert Knibiehly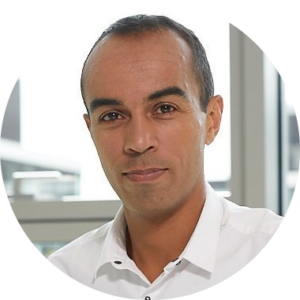 Herbert is a marketing and technology expert with broad experience in eCommerce, UX and advertising technologies. He also outlines strategies to achieve growth and business development.
Connect with Herbert  
46. Jeff Bullas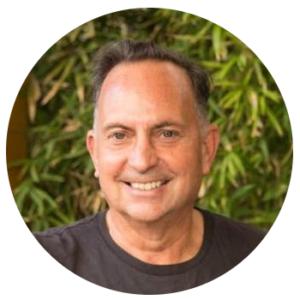 Jeff is an eCommerce influencer you've likely heard about at some point, since he has such a big social media presence. That's only fitting, as he's an expert in social as well.
Connect with Jeff  
47. Brendan Witcher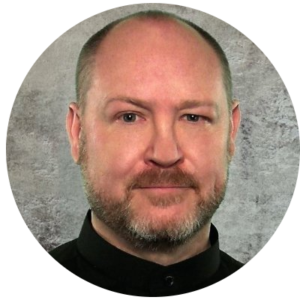 Brendan covers subjects like customer engagement, digital Business strategy, eCommerce, personalization, omnichannel, retail, mobile, Artificial Intelligence, and Internet of Things, as a Vice President Principal Analyst at Forrester.
Connect with Brendan  
Twitter | LinkedIn
48. Guy Courtin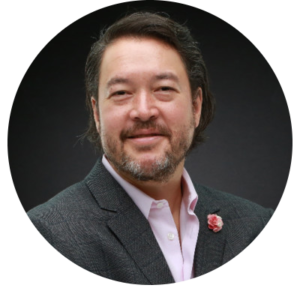 Guy works as a VP and Industry Principal at Tecsys, having an in-depth marketing, tech, and retail knowledge. Prior to Tecsys, Guy was the Vice President and Principal Analyst at Constellation Research covering Matrix Commerce.

Connect with Guy  
49. Brendan Miller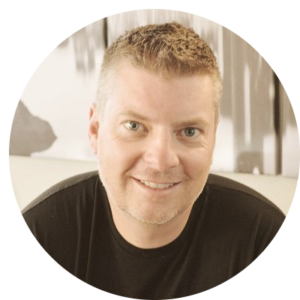 He is the Head of Global Product Marketing at Rapyd. Previously, Brendan was the Principal Analyst – Digital Business & Payments at Forrester Research. He is tweeting mostly about retail, eCommerce, FinTech, payments and insights into the state of the digital shopper.
Connect with Brendan  
50. Cammi Pham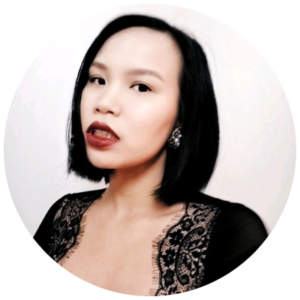 Cami has founded her own eCommerce marketing agency, Think Renegade, where she is currently a partner and helps digital commerce businesses grow. She is also one of the most popular eCommerce influencers out there and a TEDx Speaker.
Connect with Cammi  
Twitter | LinkedIn | Blog
51. Martin Cook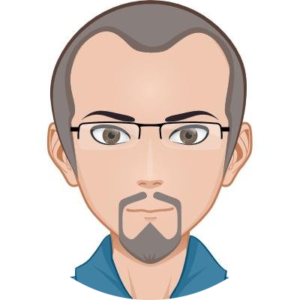 Martin knows a lot about tech, marketing and eCommerce. He helps online businesses with PPC, SEO and eCommerce strategies and he's been working in digital marketing for the past 17 years.
Connect with Martin  
52. Michelle Killebrew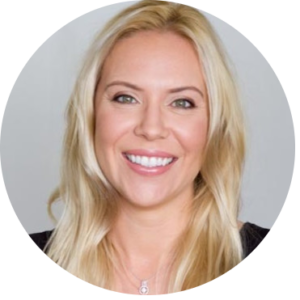 Michelle works as a Products and Technology Marketing Leader at PwC and she's passionate about tech, eCommerce, and web analytics. She's also a TEDx speaker.
Connect with Michelle  
53. Joe Harvey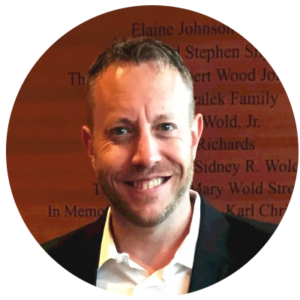 SEO and eCommerce are the topics he is an expert in. Joe tweets daily about eCommerce, so rest assured you will find answers to all of your questions.
Connect with Joe  
54. Dave Killebrew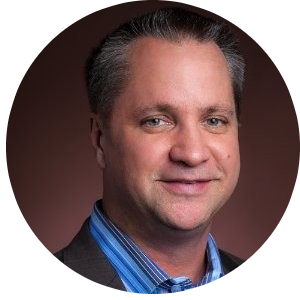 He's been working in eCommerce for the past 25 years. He's an expert in retail and social media, and in building online businesses.
Connect with Dave  
55. Panos Ladas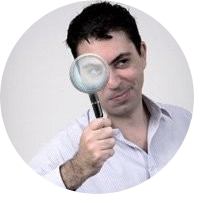 He's an online marketing consultant who tweets mostly about online marketing, SEO, data, social media, content marketing, eCommerce and startups. Panos holds the position of Managing Director at ON.marketing. If you ever run out of ideas, his tweets can inspire you on how to grow your business.
Connect with Panos  
Twitter | LinkedIn
56. Cathy Roberson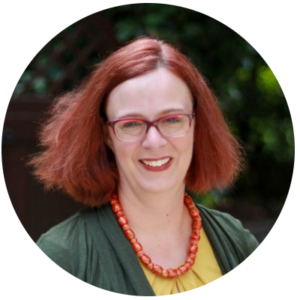 Cathy is the founder and President of Logistics TI, a research and consulting company for the global logistics market. She tweets a lot about eCommerce and technology.
Connect with Cathy  
57. Stephen Monaco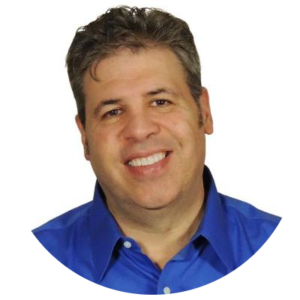 A digital marketer with experience in startup building, Stephen Monaco is very passionate about MarTech. You can learn a lot from him in terms of how to fuel your marketing and elevate your eCommerce business.
Connect with Stephen  
58. Darren DeMatas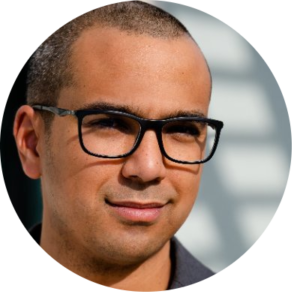 He runs Selfstartr, a website that guides people on building an eCommerce business, and he is the co-founder of EcommerceCEO. He covers everything that's related to eCommerce and SaaS startups.
Connect with Darren 
59. Markus Rach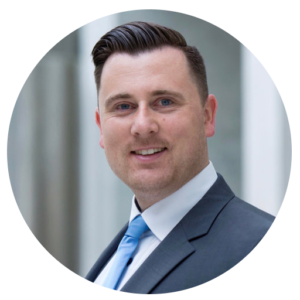 Markus is a marketing expert and blogger. He writes about the digital world, return on investment, analytics, B2B marketing strategies and shares tons of useful info on how to achieve success in business.
Connect with Markus 
Books: #okBoomer: My TikTok experiment & what marketers should know about the platform!
TikTok for educators and educational brands!: What you must know to master TikTok and the biggest educational rebellion since the invention of the overhead projector: EduTok!
60. Roger Dooley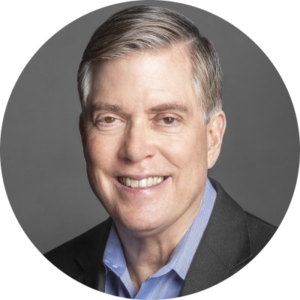 He's a Forbes contributor, an author and a famous speaker. Roger also owns and writes on the Neuromarketing blog. What he does best is applying brain and behavior research to a business. He is very active on Twitter, where he shares a lot of useful articles.
Connect with Roger  
Twitter | LinkedIn | Blog
Books: FRICTION―The Untapped Force That Can Be Your Most Powerful Advantage
Brainfluence: 100 Ways to Persuade and Convince Consumers with Neuromarketing
The Persuasion Slide – A New Way to Market to Your Customer's Conscious Needs and Unconscious Mind: Use Psychology and Behavior Research to Influence and Persuade
61. Erik Huberman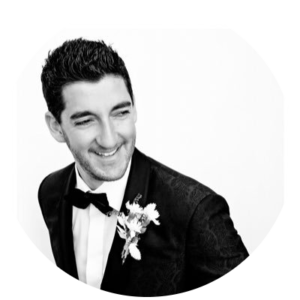 Erik is the founder and CEO of Hawke Media, a marketing consulting agency that was founded in 2014. He tweets all about the eCommerce world, growth and conversion strategies, and influencer engagement. 
Connect with Erik  
62. Francesca Nicasio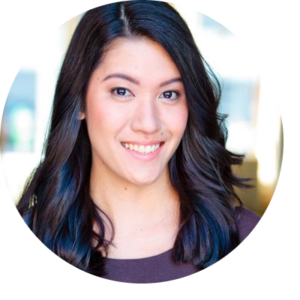 She is a freelance writer and B2B content marketer that works as a Marketing Content Manager at Vend. Her writing contributions were featured on Entrepreneur, HuffPost, and MarketingProfs to name a few. Her tweets are highly influenced by retail, B2B marketing, and writing.
Connect with Francesca  
Twitter | LinkedIn
63. Luke Carthy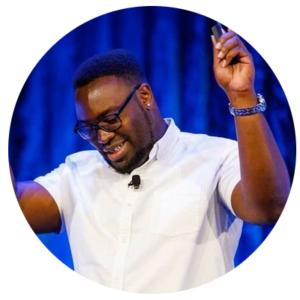 Luke is an independent eCommerce Growth Consultant that loves to share all his insights and know-how related to eComm, conversion optimization SEO, and strategy implementation. You may already know him by now from some of the World's largest digital and SEO conferences where he was invited as a speaker, MozCon being one of them.
Connect with Luke  
Twitter | LinkedIn | Blog
64. Zach Stuck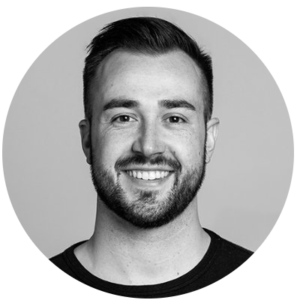 He is the founder and CEO of Homestead Studio, a digital growth agency specialized in scaling eCommerce stores. His tweets offer a thorough insight on how to manage and run marketing campaigns for clients.
Connect with Zach  
65. Web Smith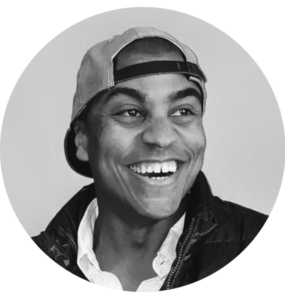 Web is the founder of 2PM, a weekly newsletter that presents its subscribers to all the news on brand, commerce, media, and data.
Connect with Web  
66. Tobi Lütke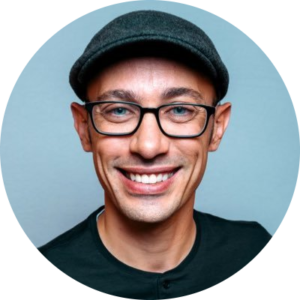 You might have heard about Tobi by now because he is the co-founder and CEO of Shopify. With over 15 years of experience, he knows all about the eCommerce industry and the new developments of the eCommerce platforms, topics that he covers through his tweets.
Connect with Tobi
Twitter | LinkedIn | Blog
67. Phil B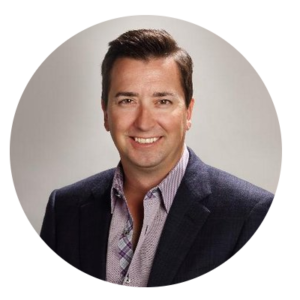 Phil rigorously tackles topics about digital marketing, virtual and mixed reality and eCommerce throughout his tweet. He is the former Sr Marketing VP of Purch, and now he is currently the CMO at phryl, where he provides CMO services to B2C and B2B brands.
Connect with Phil 
Twitter | LinkedIn
68. Ina Steiner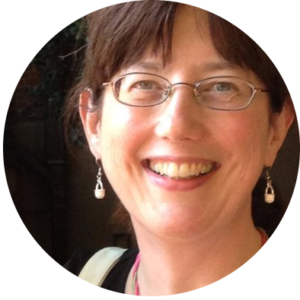 Ina is one of the first eCommerce leading experts. With over 20 years of experience, she has managed to learn all the insights behind digital commerce with countless studies on online retail platforms such as eBay. She is co-founder and Editor of EcommerceBytes and the author of "Turn eBay Data Into Dollars" (McGraw-Hill 2006).
Connect with Ina
Twitter | LinkedIn | Blog
Book: Turn eBay Data into Dollars
69. Stephanie Lichtenstein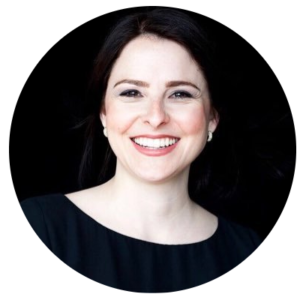 Stephanie is the President of Micro Media Marketing, an agency specialized in social media management, growth and strategy consulting. She covers subjects on everything social media for eCommerce, SEO and digital news.
Connect with Stephanie
70. Monica Eaton-Cardone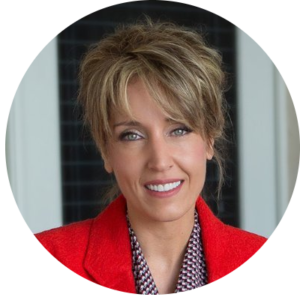 Monica is the founder and COO at Chargebacks911 and a leading expert in the eCommerce business. She frequently writes about payments, technology, consumer behavior, and eCommerce.
Connect with Monica  
71. Carl Hendy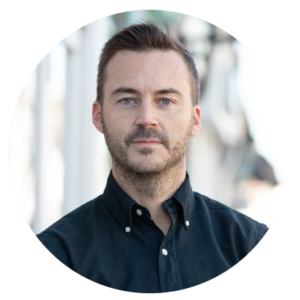 With over 15 years of SEO and eCommerce experience, Carl thrives to deliver results for some of the most competitive keywords on Google, including fashion, telecoms, retail and publishing. He frequently writes about eCommerce, SEO, digital marketing and social media trends.
Connect with Carl
Twitter | LinkedIn
72. Valentin Radu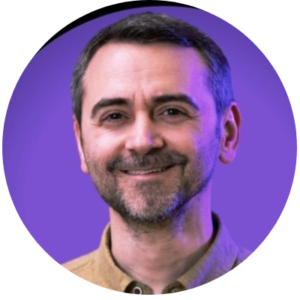 Valentin is the founder and CEO of Omniconvert, as well as the founder and course instructor at Omniconvert CVO Academy. He is an entrepreneur, data-driven marketer, CRO expert, CVO evangelist, and international speaker. Throughout his years in the eCommerce industry, Valentin has spoken at over 100 international events, including DMEXCO, Mobile Web Congress, Growth Marketing Conference, Conversion World, Webit, WebSummit.
Connect with Valentin
Twitter | LinkedIn
73. Paul Rice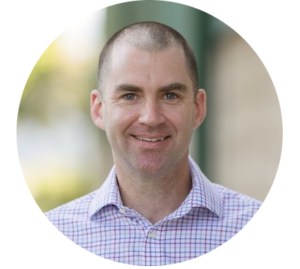 Paul is an eCommerce expert with over 16 years of experience in creating digital marketing programs, teams, and strategies. Paul is the Director of Marketing at eComEngine, and he manages the successful online growth and transformation of a number of small businesses and Fortune 500 companies.
Connect with Paul
Twitter | LinkedIn
What eCommerce influencers/experts are you following? Did you get any actionable eCommerce advice from them?
Note: the list is arranged randomly, not ranked by influence.
Check out our on-demand
virtual eCommerce event
, filled with actionable tips,
straight from some of these experts we listed above.