Promotional seasons, like Christmas, Boxing Day or Valentine's Day, are some of the most important times of the year for online merchants. To get the most out of them, however, online sellers need to be sure that their checkout process is as effective as possible.
In a recent 2Checkout webinar, I had the opportunity to share some of my best tips for increasing both revenue per visitor (RPV) and average order value (AOV) through checkout optimization tactics while sharing insights on how to upsell and cross-sell effectively.
Read on for an overview of the key points from our session.
How to increase average order value with holiday sale
The holiday season is a season when customers often spend more than usual. It's, therefore, an opportunity to increase your average order value.
Attract customers with engaging emails
Since customers are already in a shopping mode mindset during these times, there is a good chance they will be very receptive to emails with special offers.
Ideally, these emails should be especially well-presented with seasonal themes. In addition, they should definitely contain a call to action. This should include a link that takes the shopper directly to the relevant page, which is usually the checkout page.
Generally, the best strategy is to promote your offer through a series of three emails. Each of these emails is an opportunity to prompt the reader to act.
Email 1 – Announce the offer (sent 2 weeks before the offer date).
Email 2 – Remind customers about the offer (sent 1 week before the offer date).
Email 3 – Highlight that the offer ends soon (sent 1 or 2 days before the offer's closing date).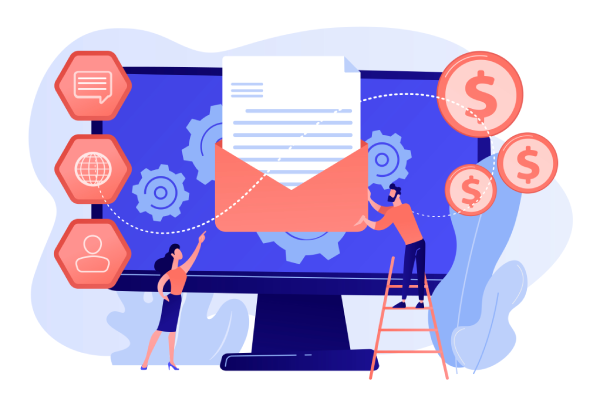 Adapt your regular buyer personas
During the holiday season, you may find new customer segments reaching your checkout as a result of looking for gifts. If you have historical data, you can analyze this to identify trends specific to the holiday period.
Alternatively, you can ask shoppers to complete surveys about their habits and preferences. You may, however, need to offer an incentive for shoppers to complete the survey.
Use the results of your analysis to develop seasonal buyer profiles. Then think about what sort of promotional offers would be best suited to your holiday customers.
Pay special attention to customers who have an above-average order value. Learn about these customers precisely and create promotions, especially for them.
Personalize your checkout experience
The more you can personalize your checkout experience, the more appealing you make it. The more appealing you make it, the more chance there is that the shopper will complete the purchase.
In particular, aim to provide shoppers with personalized information about shipping and delivery (both costs and times). This is always useful. At holiday times, it can be crucial.
Also, be sure to base cross-selling offers on the customer's actual purchase history. If the customer is brand new to you, show them items that customers in the same segment often buy with that product/service. Do not just show the customer items that are similar to what they just bought.
Invest in a customer loyalty program
It costs 5x more to acquire a new client than to retain an existing one. Furthermore, the average close rate for new clients is 5-20%, whereas the average close rate for existing clients is 60-70%. It, therefore, makes sense to keep clients loyal with a loyalty program that includes:
Promotional sales
First-time offers
Cash-back incentives
Discounts
Gift cards
Try to A/B test your loyalty offers as much as you can. This will identify which offers are most effective so you can focus more on them.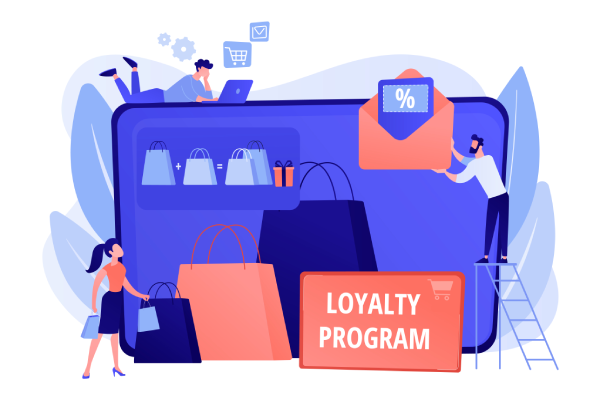 How to increase revenue per visitor with promotional tools
Before making any sales, you need to get customers to your website. This is particularly important during promotional seasons. You should, therefore, be prepared to invest as much as possible into maximizing the volume of high-quality traffic your website receives. Some ways you can do this include:
Paid adverts
Social media posts
Email newsletters
You can get potential customers' attention by including holiday freebies, discounts, and other special promotions. This is a particularly good time of the year to offer free shipping. Other possibilities include:
Sharing seasonal news
Running contests
Shouting out people who tag you and encouraging other people to shout you out
Using seasonal hashtags.
Once visitors have landed on your website, you want to keep them there. Ideally, give your website a holiday refresh. This could be as simple as an updated landing page.
At a minimum, ensure your web design is user-friendly. In particular, you need to make sure that the customer has an easy path from the landing/product/service pages to the checkout.
Use social proof to strengthen your checkout process
According to psychological theory, people base their own buying decisions on what they have seen other people do. Offering some form of social proof at the checkout can help the customer over the last barrier to making a purchase. It can therefore do a lot to increase conversion and reduce cart abandonment.
Studies undertaken here at 2Checkout reveal that offering social proof at the checkout can reduce cart abandonment by up to 11%. It can also increase the revenue per visitor by up to 21%.
The social proof must be highly visible (e.g., near the call to action). At the same time, these trust elements need to be integrated into the cart page in such a way that they don't compromise the overall user-friendliness of the checkout page by visually confusing the user. This means that the best forms of social proof to use are short and simple ones, such as:
Product performance statistics
Awards, partners, editorial logos
Trust seals, certifications, memberships
Star ratings
Generally, you want to avoid putting user reviews and social media comments on the checkout page. These can become too distracting for the customer. Instead, put them on the product/service pages.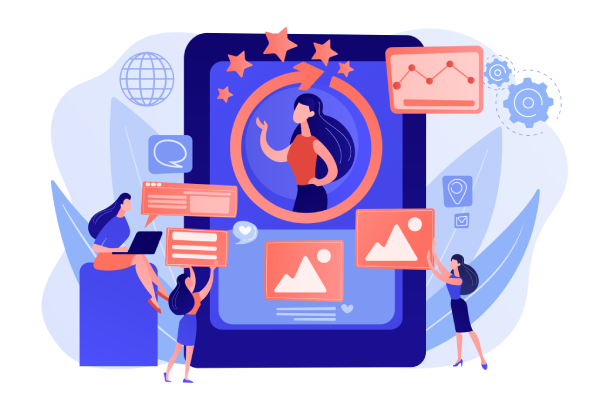 Try to save sales with exit offers
If your website detects that your customer is preparing to leave (via their mouse movements), you can still try to save the sale with an exit-intent pop-up. These are dynamic and can be used for various purposes; the main ones include:
Suggesting a special offer
Encouraging the customer to leave their email address
Asking a question
Exit-intent pop-ups can be combined with FOMO (fear-of-missing-out) offers for extra persuasiveness. FOMO offers are compelling offers that the customer will miss out on unless they act quickly. You can emphasize the time-limited aspect of FOMO offers by using graphics and animations, such as a countdown timer.
As before, try to A/B test your social proof, exit-intent pop-ups, and FOMO offers. In particular, pay close attention to the revenue per visitor (RPV).
This is important if you're offering discounts. You need to find out quickly if the increase in conversion rate is enough to offset the decrease in revenue. If it's not, you need to end the promotion immediately.
How to upsell and cross-sell during the checkout process
Upselling is selling the customer an upgrade to the product/service they intended to purchase. Cross-selling is selling the customer a complementary product/service.
How to create effective cross-selling offers
You can cross-sell individual items. Alternatively, you can create product bundles (also known as packages). These come in three main forms.
1. Pure bundles – these contain items that are sold exclusively in that bundle.
2. Mixed bundles – these include a mixture of exclusive and non-exclusive items.
3. Price bundles – these contain items that are discounted when bought together (e.g., buy one get one free)
How to present upselling and cross-selling offers
The traditional approach of using an overlay or lightbox offer on the checkout page tends to increase cart abandonment. It, therefore, reduces revenue per visitor.
Instead, allow the customer to complete the purchase. Then present the offer on the thank-you page or an interstitial page. With cross-selling, you can also send the offer with the order confirmation email.
This way, you protect your conversion rate and hence your RPV while still retaining the option to upsell.
Again, ideally, you will AB test different approaches to see which works best for your target customers.
To see my full recommendations from the webinar, as well as the case studies I showcased, watch the entire session here.