MochaDocs provides an innovative, SaaS-based Contract Management solution that helps anyone manage contracts easily. The solution won Avangate's Business of Software scholarship competition in 2013. We recently talked with Rob Postma, founder of MochaDocs, about his company and his BoS experience.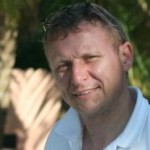 Q1. Why SaaS – what attracted you in this business model?
At MochaDocs, we were attracted to the SaaS business model for multiple reasons, both financial and technical. On the technical side, multiple factors make SaaS worthwhile. There's no need for version tracking – all our customers run on the same solution. SaaS also offers fast bug fixing – there's no need to send out patches, and we can fix bugs on the fly. This means more happy customers due to fewer bugs. Finally, SaaS is quick to get up and running – users can activate the software within seconds.
On the financial side, well, the world is our marketplace. We can deliver software across borders on the fly. Of course, that would be valid for any electronically distributed software. But SaaS is disruptive due to its (upfront) lower pricing; because of SaaS, total cost of ownership (TCO) for customers is dropping dramatically.
We can also accelerate growth much faster as a SaaS company. I see financial benefits here both for us and for our customers.
Q2. You've worked in the software industry before – what's your perspective on how the buyer has shifted over the years, including their expectations on how to interact with a software company and with SaaS-based services?
We've identified several changes in buyer behavior related to SaaS, many having to do with speed and simplicity. SaaS buyers want to start using the product quickly, without investing a large amount of money up front. Actually, free trials are a must today, at least in our industry. They prefer to avoid large, complex implementations, because they perceive them as risky, and they want a simple, intuitive solution that meets their business requirements.
Because our buyers are typically the business owners, and not from the IT or purchasing department, they don't want to read a manual or pay for information – they just want to get started quickly, using something that works. Finally, SaaS buyers expect to be able to access the solution from anywhere in the world – instantly, without installation or setup.
Q3. Related to how you approach and interact with buyers, what would you say is your biggest challenge today and what are you doing to solve it?
The biggest challenge we've had was to shift our mindset and efforts from sales to marketing. I believe Avangate phrases this "marketing is the new sales" – that's so true!
We've already built a powerful cloud platform with all the components needed to manage any contract, simple or complex. Instead of hunting for customers with cold calls, we invest in creating and sharing content – specifically contract management information – educating customers about what they need and ultimately why our solution is different and better.
A challenge and an opportunity at the same time is that the Contract Management market isn't mature, so most of our competitors lack vision and strategy. So we want to take the lead in boosting the Contract Management market by showing what it means to manage contracts in the cloud, and how much time and money it can save. Establishing ourselves as leaders in the marketplace is very important to us.
We've already solved three major challenges towards reaching the global Contract Management market, and we've done that simply by integrating with Avangate: cloud subscription management, cloud revenue management and cloud affiliate management. So we can truly focus exclusively on our customers and go to market activities.
Q4. What pressure is there to keep changing and innovate?
Innovation is key to our core business. We have developed a solid and innovative approach to Contract Management, and we're changing the Contract Management marketplace dramatically with our clear vision for managing contracts in a new way. We are focusing on innovation every single second of the day, seven days a week, 365 days a year! The pressure is on to reach our goal: become #1 in eContract Management.
Q5. If you were to give one piece of advice to your fellow software entrepreneurs, what would that be?
Stop building solutions that the customers supposedly "want". Start building solutions that customers need!
You will help your customer much more by having a clear and innovative vision for the best way to do something.
Q6. You won the Avangate BoS scholarship and attended the Business of Software conference in Boston. Share with us one or two takeaways from that event that made you think "that was worth my time."
Just two days at the BoS conference gave us two years of work! On the flight back, I drew up the business plan for the next two years. We're going to be busy!
Want to share your start-up story here? Happy to continue our interviews with innovative companies – comment here and we'll be in touch!