Selling software and SaaS is quite a challenge if you think about all the work you have to do, especially if you're in B2B sales. Before adopting all the technology trends meant to make selling easier, you should catch up on your reading and get to know all the basics of the industry. Once you have as much knowledge as possible on your side, you'll be able to make better decisions regarding your sales process and become a better salesperson.
Given this need for knowledge, I've gathered a list of best sales books that are meant to help you improve your sales management and business development efforts, strategy and tactics.
Bonus: To expand your knowledge even further, also check out these 20 books as recommended by SaaS experts.
Each sales book below proposes unique angles that will make you think of novel approaches that will surely help you achieve long-term success in the SaaS and software industry.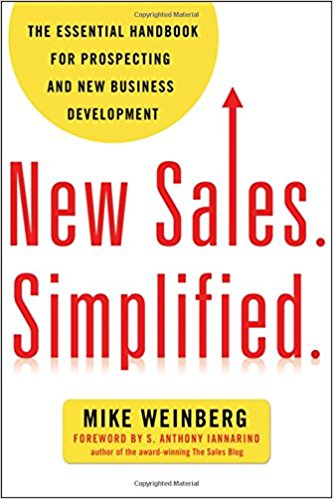 This is a down-to-earth book on how to kick-start the growth of a business by constantly bringing in new customers. Its best-selling author, Mike Weinberg, is a top sales influencer, consultant and renowned speaker.
New Sales. Simplified. is about expanding your business reach by attracting new customers using a proven formula for prospecting, developing and closing deals. In this book, Mike deciphers sales prospecting and suggests a simplified approach for sales teams to become more effective and get a better understanding of the whole process. Hubspot has claimed this book is one of the 20 sales books of all time, so it is not to be missed!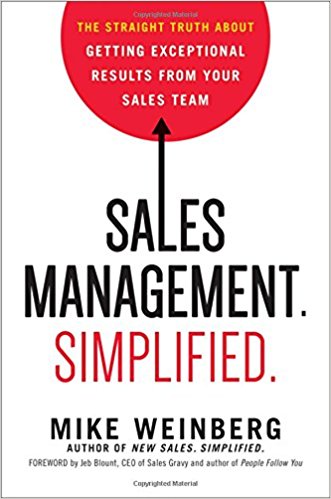 This is the book on sales management every sales leader should read. It offers actionable advice on how to build a highly effective sales team, motivate the team and improve its performance. Sales are all about results and managers should train their teams to think this way from the very beginning. Given this context, Mike Weinberg proposes an actionable framework that senior executives and sales managers can use to achieve success together with their teams.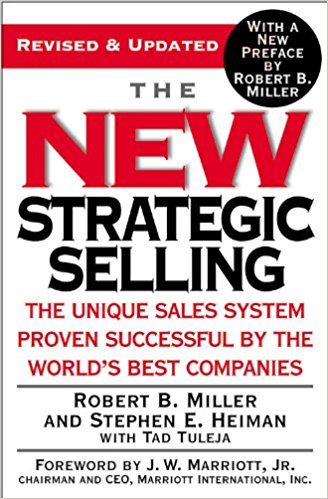 Robert B. Miller and Stephen E. Heiman each bring more than 30 years of sales experience to the table, so it's obvious they have lots of valuable sales information to share.
The New Strategic Selling is a ground-breaking book that introduced one of the most influential concepts in sales: Win-Win. This book also comes packed with a lot of great insights and advice on corporate sales, so it will definitely help you sell enterprise software more effectively. Even though this book first came out 30 years ago, it's still very relevant to today's sales industry, making it a necessary read for every person working in sales.
As a side note, The New Conceptual Selling is another great book by Robert B. Miller that will teach you how to better identify your customer's needs and fulfill them accordingly.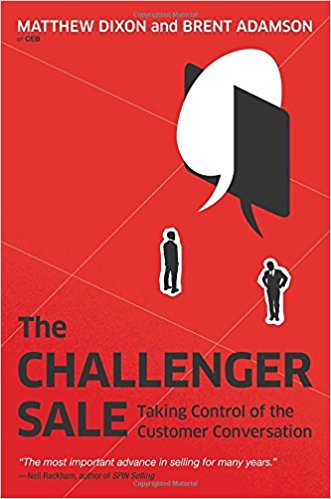 Matthew Dixon and Brent Adamson teach salespeople how to challenge their relationships with customers to ultimately increase sales.
This book actually overturns some long-held assumptions about successful selling, demonstrating how building a relationship with an enterprise customer is not enough to close a sale. In fact,  it's more important to show customers how they can make more money with your product rather than feeding them company facts and information they can find on your homepage. The authors state that there are five types of salespeople, and Challengers are the most successful ones.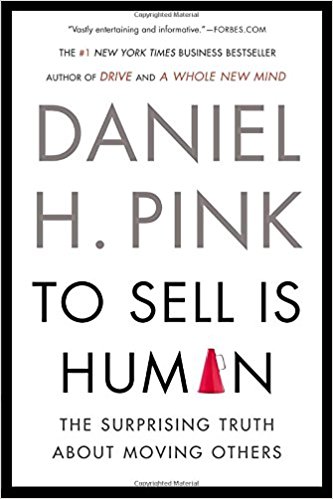 This #1 New York Times Business Bestseller by Daniel Pink teaches salespeople how to be more persuasive by shifting their focus from the actual selling process to being able to serve customers better.
Daniel states that everyone sells one way or another, some are just better at it than others, so they decide to make a career out of it. To make his case on persuasion, the author interviewed motivation experts, who share practical tips on how to become a better salesperson.
Selling to businesses can be a very challenging task because there are a lot of people involved in the buying decision. This is where David Peoples steps in, revealing how you can reach the decision-makers at the top and close the sale.
David's advice is backed by his experience running his own sales program, where he trained over 8000 IBM salespeople. This book will teach you how to quickly identify the influential decision-makers in an organization, reach out to them, build a relationship and ultimately close the sale.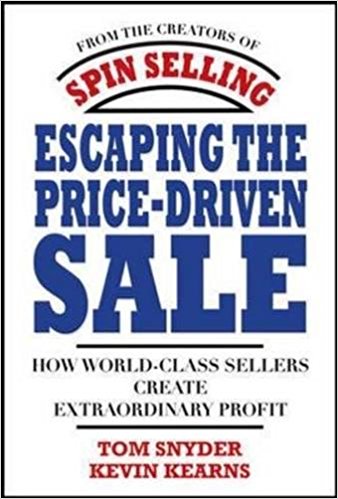 Tom Snyder teaches salespeople how to shift a customer's attention from the price by providing insights that customers cannot find elsewhere. He states that in order to succeed, salespeople have to adapt and master new skills like selling the value of a product and how to adjust their selling techniques to the dynamic markets of today. Basically, highlighting the quality of your product will help you position your product above your competitors and persuade your customers to buy.
Tom is also the author of Selling in a New Market Space: Getting Customers to Buy Your Innovative and Disruptive Products, a book you should definitely get a grasp on, especially if you are selling software and SaaS.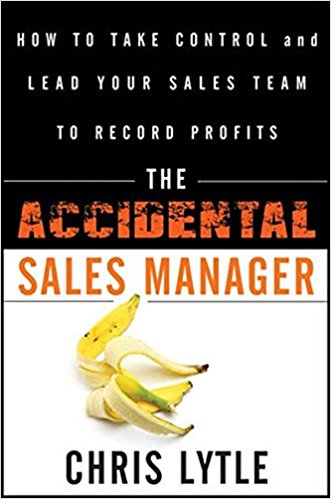 Chris Lytle shares the key skills a sales manager needs to lead a team to success. The Accidental Sales Manager is a book about the "sales management trap" people working in this industry often fall into and how to get out of it.
The author explains how the stars of the sales teams become managers because of their performance, yet they might get stuck doing their old sales job instead of being the sales managers they should be. This is what Chris calls "the sales management trap," a phase he thinks managers can overcome with help from their sales team and entire company.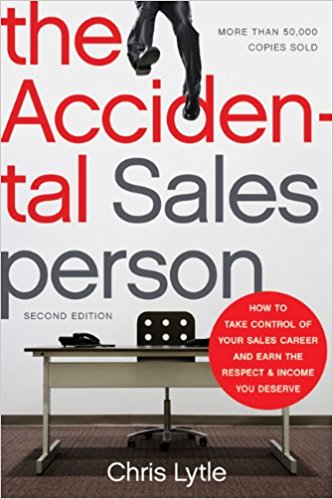 This is another great sales book by Chris Lytle that sheds a light on how salespeople are often chosen by sales and not the other way around.
The author wrote this book to help "the lost ones" master the skills they need to hit the ground running in sales while providing a roadmap that will help them excel in their career. In The Accidental Salesperson, you will find lots of suggestions for tools you can leverage in your sales activity, ways to build relationships with your customers and how to tell if someone is truly interested in what you are selling.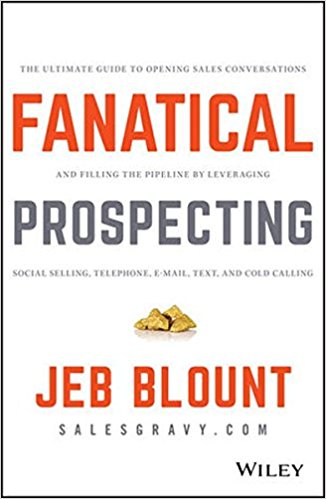 In this book, Jeb Blount outlines the innovative way he approaches prospecting and shows salespeople how they can replicate his method.
This practical guide explains the why and how behind prospecting, showing how to keep the pipeline full of qualified opportunities using the 30-Day Rule. He goes on to demonstrate how using certain words or phrases could increase your chances of winning a deal and show how you can get prospects to call you by leveraging social selling strategies.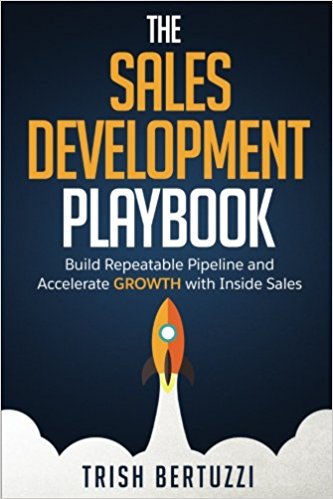 The Sales Development book is the result of Trish Bertuzzi's many years of work at The Bridge Group, an inside sales consulting and implementation firm. It's packed with tips and tricks on how to skyrocket growth of your B2B company through sales development.
Trish suggests that companies who are looking to grow exponentially should align sales development with the specific market and buyer's journey. This books also addresses how technology is changing sales, giving actionable advice on how to lead sales development today.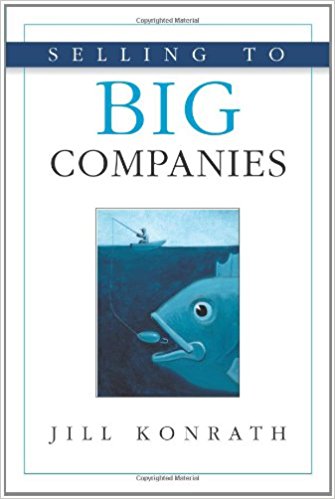 This is another great book for companies selling enterprise software. Jill Konrath is an expert in complex sales strategies and selling to big companies.
Reaching the right decision makers within an organization, identifying the accounts where you have the highest likelihood of success and creating compelling value propositions to better differentiate yourself from other sellers are just a few of the important topics she covers in this book.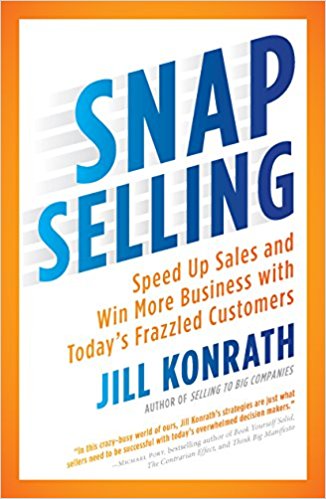 SNAP, a revolutionary selling method developed by Jill Konrath, speeds up the sales process by showing salespeople how they can bring value to their customers and make their buying decisions easier.
The authors highlight what buyers hate – like self-serving sales reps, or people who know nothing or haven't invested the time to learn about their business – and how customer hesitation can be defeated. Understanding sales from a buyer's point of view is very important if you want to close more deals.
More Sales, Less Time: Surprisingly Simple Strategies for Today's Crazy-Busy Sellers (2016) is another sales book by Jill Konrath you should read if you need help optimizing your sales processes.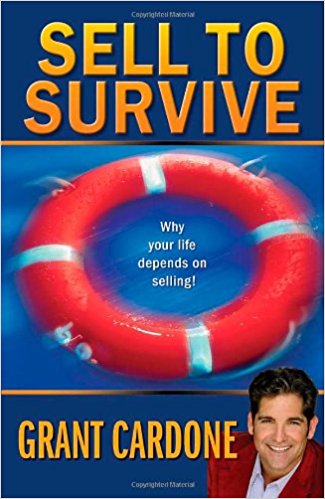 In Sell to Survive, Grant Cardone shows people how to master the skill of selling and how achieving success becomes a lot easier if you understand the core concepts of selling.
This book introduces you to incredibly simple ways to sell any product or idea to anyone at any time. All the ideas are laid out in a motivational manner so they are easy to implement in the real world. Understanding Grant's sales mindset will help you become more persuasive, build trust in your customer relationships and sell more efficiently.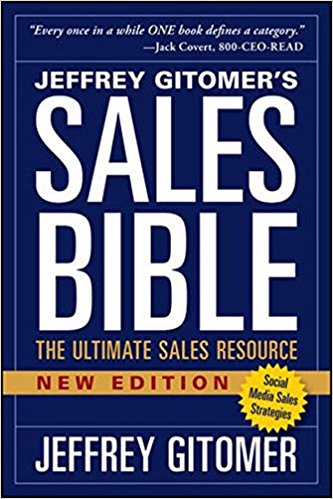 Jeffrey Gitomer is the author of The Sales Bible, a world-renowned sales industry book. The book covers how to generate leads and close sales in any market environment, get more appointments with decision-makers and prove the value of what you are selling. Jeffrey answers complicated sales questions, offering tips and tricks on how to improve as a salesperson and educate yourself to be successful.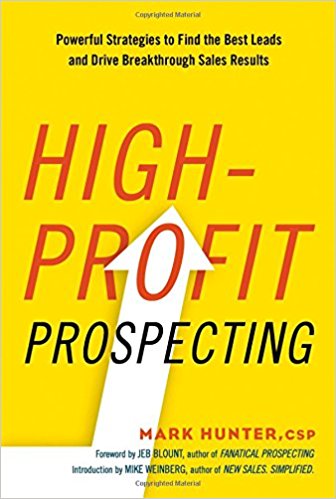 If you're looking for effective tips and strategies on how to improve your prospecting, then this book by Mark Hunter and Mike Weinberg is definitely the answer. Merging new strategies with proven best practices is the way to go for a successful selling strategy. The authors give pointers and advice on how to find better leads and qualify them quickly, send out the right message at the right time and select the right channels to assist in your selling process.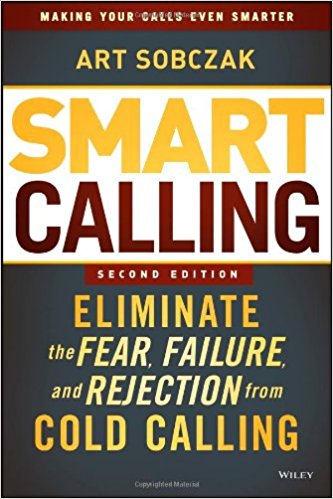 Cold calling is one of the fastest ways to initiate a relationship with a potential customer and build business.
In Smart Calling, Art Sobzack proposes a system you can leverage to minimize rejection and sell better. Winning customers over the phone has just become easier thanks to this book, and it also helps you save a lot of time. All you have to do is gather enough information before jumping on a sales call and choose the right words while you're at it.
These are not the only great sales books out there, but rather the ones that have actually brought valuable knowledge and input into what I am doing.
If you've got any suggestions for books on closing sales for an online business, share them in the comment section!
Watch this webinar to find out what it takes to successfully sell your SaaS/software globally, using outbound strategies.