We've had the opportunity to chat recently with Micha Willemse, the COO of WebAppTool, a very cool online mobile app toolkit start-up out of The Netherlands. Insightful commentary, a remarkable company vision and a very generous discount coupon code offered to you, the reader. Dive in and enjoy!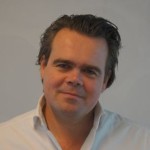 Micha Willemse
COO of WebAppTool
Q1. WebAppTool was born out of a great vision – I think it's worth taking a few moments and talk about it here, as an intro to the company.
Webapptool's founder, Paul van der Meer, started building this toolkit in 2011 from the vision that "mobile is the next internet". Everything and everyone is shifting to mobile and he has proven to be right about this. By the end of 2013 the use of internet through mobile devices such as smartphones exceeded desktop and laptop internet use.
From this vision came a number of business needs. First of all, since everyone is mobile, companies and organizations cannot afford to offer their customers a poor web experience when their site is visited from a mobile device. And still, 9 out of 10 websites do just that.
Second, the web design companies who build these websites will be facing increasing demand for high-quality, affordable mobile solutions and will be looking for tools to become more productive and cost efficient. Just like they use WordPress to build great, cost effective websites, they will be looking for tools to build great mobile experiences for their customers that go beyond a basic responsive site.
This is where Webapptool comes in. We offer an online toolkit for the professional service providers to build amazing mobile apps for their clients. With over 100 functionalities pre-programmed, little to no coding skills are needed to build and deliver apps fast.
Q2. Why SaaS – what attracted you in this business model?
We are a 100% online business, meaning that our customers find us online, evaluate our platform online during a 21-day free trial period and buy a license online.
A SaaS business model allows us to be extremely flexible and scalable. The world is our market, not just our own country. We have customers active in Australia, Indonesia, the US and Europe.
A SaaS business model allows our customers to use professional software without high upfront investments in licenses, implementation, etc. It's a pay-as-you-go model that keeps their costs in line with their revenue.
Q3. Related to how you approach and interact with buyers, what would you say is your biggest challenge today and what are you doing to solve it?
As said, benefits of a SaaS model are flexibility and scalability. The downside of a SaaS business model, and especially a 100% online business model such as ours is that customers are more anonymous. You cannot look your customer in the eye and make a personal deal as you would in the traditional business world. You have to convince them online with your website, trial, demo's, webinars, etc.
There is less "direct human" influence on the buying process. To ensure that we really know our customers we invest heavily in customer support. Jorg is our Chief Customer Success and he has a team of professionals that interacts with our prospects and customers as much as possible through all possible channels (telephone, chat, email, social media, etc.). We believe that if we can make our customers successful by helping them get to know our platform better, assisting in building their first apps, etc. we create customer loyalty and increase our conversion ratios.
Q4. What pressure is there to keep changing and innovate?
There are few markets out there that change faster than the mobile market. There are constantly new OS updates for all mobile platforms (iOS, Android, Microsoft, Blackberry), every week new smartphone devices are released to the market and HTML5 is continuously adding new possibilities and features.
It is our job and responsibility towards our customers that web apps built with Webapptool always run on the latest operating system versions and the latest smartphone releases. This is our promise.
Furthermore, we are constantly discussing new functionalities with our users. If it helps their business become more successful, we will build it and make it available to all of our users. This is also one of the advantages of SaaS.
Q5. Talking of buyers – name what you think is the coolest App built with WebAppTool.
Thousands of web apps have already been built with Webapptool and we're proud of all of them. I would say that the Buddha to Buddha app is a great example of how Webapptool can be used. Buddha to Buddha is a large international jewelry brand with hundreds of outlets around the world. Just check www.buddhatobuddha.com on your smartphone. Another cool app that was built with Webapptool is for a private driving company called Baas Chauffeursdiensten. The app is in Dutch but you'll see how important freedom of design is. Check www.baaschauffeurs.nl on your smartphone.
Q6. If you were to give one piece of advice to your fellow software/ SaaS entrepreneurs, what would that be?
Actually I would give 2 pieces of advice. First, make sure that not only the front end of your website looks great but also invest in solid back end processes. You only get one chance with your "anonymous" prospect, so get it right the first time. Second, invest in customer service. The anonymity of the process and the recurring nature of the business mean that you have to earn your customer's trust and to keep adding value throughout the customer lifecycle. Be ready to not only transact, but also to interact, support and service the customer across channels.



Q7. OK, now give us your elevator pitch for WebAppTool and don't forget about that coupon you promised our readers:
There are 4 important benefits that make Webapptool indispensible to web professionals:
100% HTML5 web apps that run on every mobile platform and can be linked to the existing desktop website. No app stores needed
Complete freedom of design and navigation. No fixed templates. This is where web professionals can prove their added value. Every app is unique.
Secure hosting & backup
Very competitively priced, And here's the discount coupon that I promised to make it even more competitive: the first 100 customers will get a 25% discount on the first term of the license they choose. Just enter coupon code WATAV040814 when ordering. This promotion ends August 31st.