None of us imagined a year ago what we would have to face in just a few months (maybe just Bill Gates). None of us imagined our everyday work to be done mostly or completely online, from home. None of us imagined that we would exclusively have online meetings, online calls, online events, online trainings, online campaigns and so on. None of us imagined we could do business without traveling.
Even so, we've learned we have to adapt.
The adjustments any online and brick-and-mortar business had to make to this pandemic have been rough, but ultimately all of them help optimize our work flows and help businesses be more human-centric in their market approach: be more efficient, know your customers better, care more for your customers, always listen to their needs, deal with a crisis. For some of us, this may be the first crisis we've faced—and every business had to confront it. The impact was immediate for some companies, slower for others, but none of us can say that COVID-19 did not have an impact at all.
Bonus: Learn more about the ways 2020 has impacted customer behavior.
Let's do a rundown of what businesses have learned from the recent pandemic.
See the situation for what it is. Be flexible and act fast.
Let's turn back in time to somewhere around January or February. A new coronavirus hit China and the country decided to lock down the Wuhan region. It seemed like a faraway, isolated situation. In just a few months, however, the virus spread all over the world. Europe and the U.S. were down on their knees by the start of the next quarter.
Businesses from various areas were terribly damaged. Like after a hurricane. The lockdowns shut down the entire hospitality industry. Traveling outside the country was forbidden. Airports were empty. Everything happened almost overnight. A large part of every economy stopped.
Given all these factors, most companies had to make decisions quickly: employee safety was first on the list, so most of them had to act fast regarding remote working programs. Software companies and those selling digital goods were among the luckiest ones. Most of them already had programs for remote work, but had to quickly extend them to all their employees for a longer period of time.
Secondly, the business should go on. Companies needed to assure themselves that revenues wouldn't plummet. So, they had to assess their strengths and weaknesses in this totally new situation, change procedures, processes, create new products or even reinvent themselves—and do all of this as fast as possible.
As 2Checkout found out, in our most recent survey, only a small number of merchants (12%) expect to benefit from the current situation. 28% of companies are expecting the worst, while about a third of merchants (32%) expect the current pandemic to have a significant negative impact on their business but hope to mitigate it with a well-executed crisis response plan.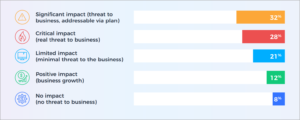 In a post-COVID world, companies have therefore learned that it always helps to be prepared for the unexpected. If not all of us were working with contingency or crisis plans prior to 2020, businesses now understand they have to have these flows ready, for when situations of force majeure occur.
At 2Checkout, for example, the pandemic forced us to promptly digitize all aspects that were still taking place on premise. In just under two weeks, we succeeded in moving all our hiring and onboarding processes online, in a whole team show of skills. Like other companies, we had not foreseen that a pandemic of this magnitude could occur but, when the worst unfolded, it was our fast reaction and overall flexibility that allowed us to overcome market hardships and further innovate in the field.
Focus on top priorities.
First priority is to ensure employees' and customers' safety. This is fairly easy to manage if you follow relevant sanitation guidelines, and online businesses can consider themselves lucky.  But, even so, all the measures you have to take can put some pressure on your company's financials. Finding a way to get most of your employees to work from home, in a safe way, might mean that you have to instantly spend thousands of dollars on acquiring laptops, webcams and headphones, or pay a larger subscription to a good videoconferencing solution.
The second priority, during such a crisis, is survival of the business. As most businesses were impacted by the new coronavirus crisis, they had to quickly readjust and find out what products or services are more profitable, what channels get more customers, what campaigns are able to get more leads and so on. The activity, product or service that delivers less profit should be put on hold for the moment.
The priority is to get your business in a better shape day by day. Make a quick assessment of development plans, too. Focus on those that can offer your company a quick advantage over your competitors. Now, more than ever, businesses understand that not all directions they're pursuing are priorities, and many are deciding to shift focus and resources to those areas with the most resilience and revenue potential.
Reinvent yourself. Be creative!
Lot of companies have had to reinvent themselves in various ways: find new channels to interact with the customers, find new market opportunities, create new products to address new needs, modify their manufacturing facilities, find new selling channels or imagine new campaigns and promotions to cope with declining sales. The pandemic was the trigger that got entrepreneurs understanding that they have to employ creativity and differentiation in everything they do, forcing businesses to get out of their comfort zone.
If you are a company selling cleaning services, let's say, logically no property management company needs you until the people are getting back to their offices. Worse, people may not accept you in their homes anymore until this pandemic is over. So, you have to reinvent your entire business. One option is to turn from cleaning to sanitizing and try to find clients in retail and healthcare.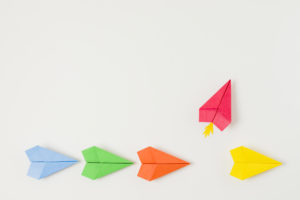 If you produce cosmetics, you can produce hand sanitizers. If you are in the fashion business, maybe you should focus on manufacturing facemasks with style and sell them online. There are many ways for businesses to reinvent themselves.
A good example of reinventing oneself comes from the event industry.
Live entertainment took a hit like few other industries when the pandemic started, social distancing forcing organizers to cancel upcoming concerts, theatre shows, on-premise workshops, weddings, networking sessions, you name it. Some players in this industry, however, were quicker to jump out of their comfort zone. By adapting their portfolios and focusing on building online experiences and events, they were able to retain parts of their markets. Instead of inviting audiences to an indoor or outdoor venue, they started working with online conference rooms or digital hangouts. These companies understood that the market context offered the opportunity to address new needs so they reinvented themselves to stay relevant to their audiences.
If you haven't yet, make digital transformation a priority.
The COVID-19 crisis not only impacted specific industries, we could say it brought permanent changes to how all of us do business nowadays. For example, think back to how a B2B sales process would occur in the past. Now consider today's context – are those flows still applicable? The pandemic arrived and re-shaped the selling process in all industries and markets. Physical touchpoints had to be adapted and automated, and entrepreneurs large and small had to digitize and optimize their selling flows.
So, a crisis lesson many us had to learn the hard way is that an online presence and point of sale are mandatory for any commerce provider today.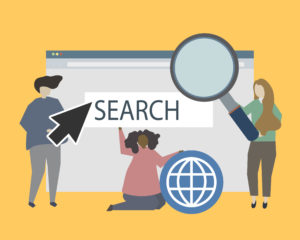 Customers are online nearly 100% of the time now, even in emerging markets. If you are in the services business and you used to interact with your customers mostly on-premises, at your office or at your branch, rethink your strategy and open your online channels. More channels opened means that more clients hear your voice. Offer your customers an integrated experience, be accessible and listen. Your customers need you to be by their side now more than ever before.
And again, be creative in marketing your products and services. Consider offering an extended free trial of any software you offer that could be useful for working from home. For example, several collaboration or workflow management software companies have offered their products for free.
Keep in mind that whatever you do now will define the future of your business. Don't wait for things to get better. Act proactively.
Look for more value from modern technological solutions
The onset of the pandemic also made businesses reconsider how efficient they were in utilizing tech solutions. As more and more of our interactions started depending on the tools employed – from peer interactions, to touchpoints with prospects, to hiring and training flows – companies started paying more attention to their technological stack. A Cisco study found that as many as 58% of companies interviewed started using technology that had been previously available to them but was ignored in the past, while almost 70% accelerated their adoption of cloud based tools since spring.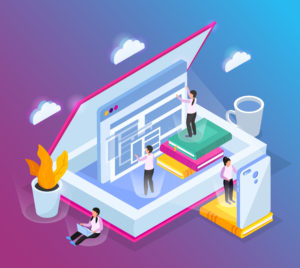 Your company may be digitized, but are you making the most of the tech solutions available? In today's new market rules, your choice and usage of technological platforms and programs are good predictors of whether your business will be successful or whether it will just stay afloat. The current context offers the right nudge to re-evaluate and audit your tech stack and see where your company could be improving.  From hosting solution to payment provider to collaborative tools – find the areas where you're programs could be getting you more, and optimize or change them accordingly.
The future is here and the past will never be back. Find allies!
During rough times, uniting forces can be a good idea. And many companies have learnt in these months that cooperation goes a long way in keeping a business afloat. If you are an independent software business, try to team up with a partner that can share the costs for human resources, for example. Collaboration and creativity are preferable to reducing a workforce that you took the time to hire and will probably need again after these harsh times pass.
You can also look to join an industry association where businesses in your domain can benefit from various synergies.
Communication and cooperation are key.
If your customers haven't heard from you in a while, then you should fix that. Call your most important customers, email others and bring them all some news about your business. Make proposals, ask your clients what they need and how you can help.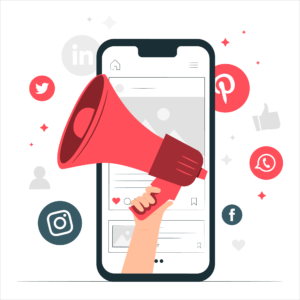 Be proactive. Even though your customers may not buy something from you right now, prove that you are available for them anytime.
Constantly communicate news about your company, update your website, update your social media pages, create content and show that your business is safe and sound.
If you are aware of all these tactics, if you are open to following advice and ask for help from various specialists, if you are open to making a change, then your business has a great chance to smoothly pass through this COVID-19 crisis, with less damages than other competitors.
Many industries have even managed to thrive and bank in this period so not all the possible outcomes have to be gloomy. In pandemic times, achieving growth is most often a matter of seeing how your products could best be adapted or marketed to address today's needs. Multimedia software producers, entertainment providers, middleware companies and others have witnessed growth by being timely and relevant with their products and how they frame their offering. Success for these has been attainable with more focus added to their priorities.
What could your business do to generate revenue uplift?
Are you maximizing your usage of promotions to tackle slowdown in sales?
Are you expanding to new markets to find new business more efficiently?
As long as your company is aware of its capabilities and you follow common sense advice like the directions recommended here, adapting to new scenarios is within your reach.
To learn more about how to generate revenue uplift and boost your customer retention rate, read this article to find out what are the best onboarding tactics during the Pandemic.
How is your company navigating these times? Any other lessons that the pandemic has taught you? Share it with us in the comments.