Hi sellers!
We have rounded up lots of tips and tricks to help you improve your growth levers, including customer acquisition, monetization, and retention. Therefore, this month's wrap-up includes tried-and-tested strategies to optimize your checkout page for more conversions; turn the social media channel into a powerful acquisition and retention engine; improve your customers' experience through omnichannel commerce, and much more.
Fall started strong with SaaStr Annual – the event took place on September 27-29, and we had a blast reconnecting with you in-person and chatting about ways to grow your SaaS business. If you prefer attending virtual events, you can meet us at SaaStock EMEA on October 12-14, where we'll be a sponsor and speaker.
In the meantime, happy selling!
As one of the wealthiest and most technologically advanced societies, Norway makes an attractive eCommerce market for online merchants. Discover the fundamentals of selling online in this country, including local preferences for the online shopping experience, payment methods, and checkout.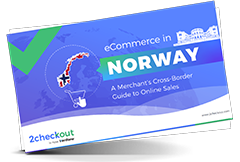 International expansion is an exciting endeavor, but it comes with its challenges. Things can get complicated, especially when it comes to compliance, but we're here to help.
In our recent webinar, Robert Ionescu, Tax Manager at 2Checkout (now Verifone), dived into the complexities of taxation as well as the solutions that allow you to quickly enable B2C or B2B sales in any new country. Watch the session on-demand to get all the insights!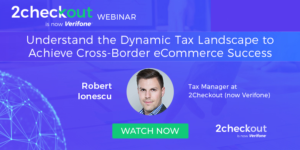 Speed, security, and, most importantly, safety are all attainable with the use of fingerprint biometric authentication. Discover why this method is likely to rise to the forefront of payments authentication going forward.
Global commerce has seen massive growth in the past years, so if you're considering expanding your online business cross-border, make sure to cater to the preferences of your local audiences. Read our latest eBook to discover these preferences and the capabilities/tools that can assist you in this process!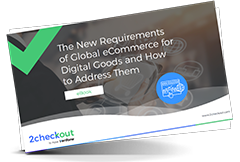 Today's customers use multiple channels to support their final purchase decision, so providing them with a unified experience across all those touchpoints is becoming key. Discover why omnichannel is becoming the standard for eCommerce and why you should make it a strategic priority for your business.
Social media has become one of the most powerful sales tools for eCommerce businesses. This channel can help increase brand awareness and trust, foster customer engagement, and, finally, drive prospects down the funnel to a conversion. Learn how to leverage social media to its full potential and grow your online sales!
For B2B and B2C SaaS companies, there may be no better time to adopt the product-led approach. Learn what this means for your operations, marketing, and business goals!
The checkout page can make or break the final sale. Keep it optimized with these strategies that our clients have successfully implemented on their own checkout pages, leading to significant increases in conversion rates.
Your pricing strategy can also benefit from optimizations. Enterprise SaaS customers need large-scale solutions, which offer a huge opportunity to monetize the delivery of greater value. Check out this framework for approaching enterprise-level SaaS pricing!
With the holiday season getting closer, you need the right tools to improve various aspects of your eCommerce business, including customer acquisition, conversion rates, or retention. Discover how 2Checkout's out-of-the-box marketing and sales tools can help you achieve eCommerce success!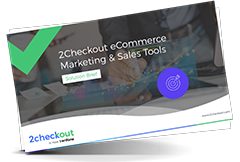 Let us know in the comments below what growth lever you are currently focusing on to drive more revenue for your online business.