There's a rumor in town that the holiday sales are in full bloom. As we all take a well-deserved breather from the Black Friday and Cyber Monday frenzy, now is just the right time to jingle our way towards the most festive part of the year. To help you make the most out of the holiday season and maximize your sales, this month we have put together all the must-have resources you need to strategize your plan to hyperboost your revenue.  
First, we will go behind the scenes to see what it takes to improve your growth through customer success. After that we will cover best practices and actionable tips on how to attract new buyers this festive season and why social proof is a crucial factor in your online business' success.  
Finally, you'll get the chance to take a first-time glimpse of the 2023 predictions for SaaS, its upcoming trends, and how to best optimize your checkout to provide your customers with a seamless shopping experience this Christmas. 
Happy selling! 
Maintaining good customer relationships is essential to retaining revenue in a modern SaaS. Join our Live webinar with Philipp Wolf, Founder & CEO of Custify as we uncover the customer data ecosystem, the real reason your company invests in customer success, and how it can grow revenue using this type of data. 
Register now to save your front-row seat for December 14!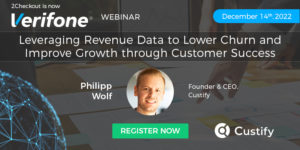 Australia has the world's 11th highest-ranked eCommerce market and a robust digital sector, making it a welcoming destination for cross-border sellers. Find out how you can compete and win on the Australian market. 
Curious to learn what 2023 has in store for SaaS businesses worldwide? Discover which trends and predictions are out there for the SaaS industry in the upcoming year!   
Working as the highest trust level tool, social proof is the best recipe to gain your customer's trust and loyalty. Check out these 8 social proof techniques that will improve your eCommerce business and, ultimately, boost your revenue. 
Ready to brave the influx of crowds and competitors this holiday season? Discover these 9 steps on how to build brand loyalty by turning new customers into repeat buyers during this busy time. 
Ready to take on the most exciting season in terms of online sales? Well, we've got your back, as we have prepared a comprehensive webinar where Nicoleta Danilet, Senior CRO Specialist at 2Checkout (now Verifone) shares actionable tactics and best practices on how to optimize your checkout for the promotional season.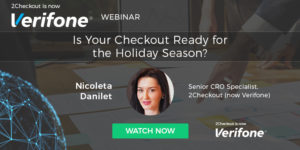 Shopping cart abandonment is a widespread issue that any eCommerce business has dealt with at one point in time. Learn how to recover eCommerce shoppers by reducing abandoned carts and boosting your online sales.   
The Inline Checkout is a simple and straightforward interface that follows the latest conversion optimization best practices, removing any distracting elements during your customers' ordering process.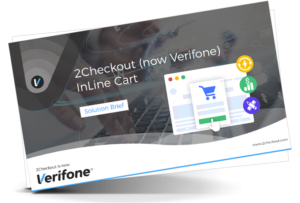 Payments modernization is a trending topic now, as new digital payment technologies are constantly emerging. Discover where A2A payments fit in the payment landscape and why they have the potential to dethrone card-based payments. 
Selling digital products worldwide? Learn how to use local payment methods to simplify payments for your international shoppers.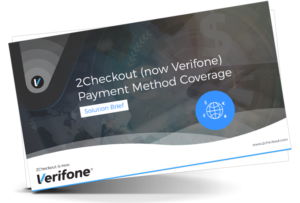 You have now a ready-made blueprint to guide you through the festive season. Are you ready to take on the busiest time of the year in terms of sales?