Hi sellers!
Summer is in full swing, and we couldn't be more excited about it. No matter which growth stage your online business currently is in, the opportunities for scaling are countless.
To unlock revenue acceleration, we've wrapped up some of the most actionable resources for this month – and you can apply most of the tips and insights right away. We're bringing you strategies to help you reduce involuntary churn, start with eCommerce advertising, and get repeat purchases from your customers.
In addition, we're delivering the Italy installment from our country guide series, so you can successfully enter this market. If you are at the beginning of your eCommerce journey, don't worry, we have you covered with a complete guide on how to start and achieve success with your own online business.
Bonus: All the CommerceNow '21 sessions are now available on-demand, so you can watch them at your convenience.
Happy selling!
The G2 Grid® Reports are out, and our all-in-one monetization platform is ranking as a Leader in the Grid® for E-Commerce Platforms, Subscription Management, and Subscription Billing Software. Users have highlighted 2Checkout as being "an excellent eCommerce platform" and a "reliable long-term partner."
We want to thank all our amazing clients for trusting and contributing to our solution receiving this industry recognition!
Involuntary churn is often caused by technical glitches (mainly related to payment processing issues). As opposed to voluntary churn, involuntary churn is preventable to a significant extent, and it can be eliminated by as much as 20% with the right tools and tactics. Implement these strategies to improve retention and customer satisfaction!
Considering how today's businesses have ever-evolving needs and face a challenging context for global commerce, we want to better understand how 2021 has impacted the B2B digital commerce landscape.
If you're a merchant selling to B2B or to both B2C and B2B, we invite you to participate in this short survey. The insights will be later compiled into a report highlighting the state of B2B digital commerce in 2021 and the trends for the future.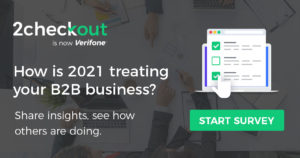 The goal of onboarding is to guide SaaS users towards their "aha" moment where the value of your product becomes immediately clear. The three core components of successful onboarding pertain to UI design patterns, contextual educational content, and contextual communication. Learn how to make these come together in that very first impression to your users!
Want to start selling online?
The path to starting an eCommerce business isn't always easy, but we're here to guide you. Our ultimate guide will walk you through the products you can sell online, how to price them, choosing a business model and a digital commerce platform, and so much more!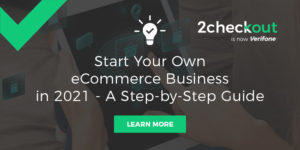 Paid advertising is a fantastic way for eCommerce businesses to promote specific products with surgical precision. However, a successful eCommerce advertising strategy requires more than just occasionally dropping some Facebook or Google ads. When done right, this channel is highly likely to pay massive dividends in terms of ROI.
While you are putting in the effort to improve customer acquisition, you should also focus on your most valuable resource: your already-existing customers. Follow these five steps to drive repeat purchases from them.
Italy has seen rapid growth in the past years, making it an ideal target for merchants looking to establish themselves in rising European markets. Read our latest eBook and get a roadmap covering everything you need to know about this country's eCommerce landscape, from localization preferences to regulations.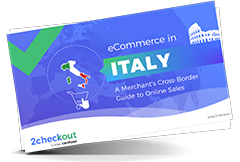 With eCommerce rapidly growing, Strong Customer Authentication (SCA) and PSD2 bring advanced security measures for your shoppers. Discover how to communicate the changes being made efficiently and ultimately build customer trust!
There are indications that the interchange fee reduction, coming in April 2022, will increase the use of digital wallets. Merchants that do not take advantage of this payment method will undoubtedly be leaving money on the table.
How are you planning to scale your business next?