Hi, sellers! In this Industry Buzz, we're focusing on finding those strategies that will help your digital business achieve long-term growth. To that end, we've put together quite a list of resources on conversion rate optimization, pricing, retention, lead nurturing and growth tips and frameworks.
Check them out below and get ready to have the best year for your business!
How do you keep growing your SaaS business while offsetting the rising costs of customer acquisition and retention? You can learn what a growth framework is and how it can help you understand your customers' journey in the webinar we are hosting with Claudiu Murariu, Co-founder and CEO of InnerTrends. Have you saved your spot yet?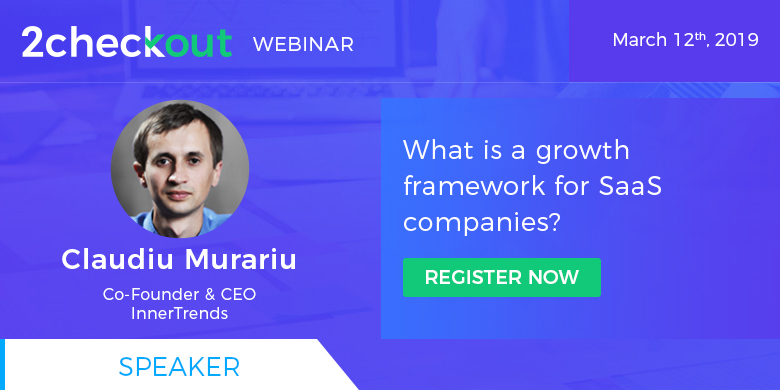 Conversion rate optimization is a project that never really ends. You must always test ideas and to get a good understanding of how your website could convert better and then re-evaluate your tactics. This article will not only provide you with actionable advice that you can use to ramp-up your web marketing results, but also with tools and solutions to common CRO problems.
2Checkout is partnering with ProfitWell for a webinar that will unveil the core principles to power your pricing page. Patrick C. Campbell, co-founder and CEO of ProfitWell, will walk you through a framework for continual pricing optimization while pointing out mistakes you should avoid. And if you're looking for some simple tweaks to start boosting your revenue, then you're in luck! Register for this webinar and get your questions ready, we're looking forward to meeting you!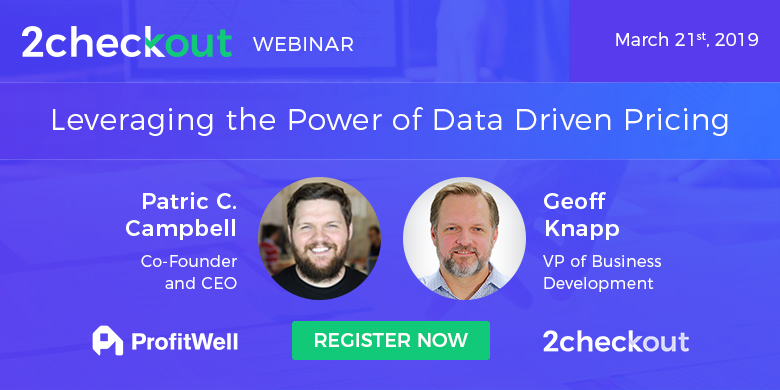 This panel discussion we hosted last month with top-notch experts introduced attendees to the strategies and tactics to earn more revenue this year. You can now watch the recording and get an understanding of the upcoming trends in modern commerce and – most importantly –  how to implement them for your online business.
Our 2Inspire Interview Series continues with Marvin Liao, Partner at 500 Startups, a global Seed Venture Capital Firm and Startup Accelerator. He talks important business metrics, how he evaluates a business plan, startup struggles, people and companies who inspire him and so much more. Make sure you check out the video!
There are SaaS companies still trying to figure out the key to having a successful user onboarding program, even though they have been in business for years, maybe. The only thing user onboarding should be focused on is helping new customers experience what your product can enable them to do. You can rely on this comprehensive guide to help you significantly improve your onboarding.
Retaining customers is a never-ending struggle for most digital businesses and while there is no silver bullet to curb churn, there are several tactics you can deploy to keep those customers with you. You need a customer-focused approach right from the start and this article will teach you exactly how to get that right.
Somewhere around half of the people who sign up for a free trial of your software will never convert. That is a lot of money you could be leaving on the table. If you want to avoid that, use this guide to discover examples of nurture messages you should be sending, strategies to improve your campaigns and more.
A very popular multimedia suite with global recognition, Nero is strategically focused on improving the customer experience and retention. Nero partnered with 2Checkout to achieve that goal and leveraged our revenue recovery tools to gain more than 6% revenue uplift and over 10% increases in conversion rates on new acquisitions.
Our team recently attended SaaStr Annual 2019 and had a great time at the event. Obviously, we had to share the awesome experience we had there and the valuable knowledge we gathered as well. Make sure you have look at our recap and mark your calendar for next year's event!
Do you have any other growth-related articles that are worth a read? Leave a link below and I'll make sure to take a look at them!