More and more tech companies are taking on a SaaS business model rather than app sales, which drastically changes the way digital marketing strategies should be employed. The difference is even starker among B2B SaaS companies, many of whom now rely on content marketing as the primary means to promote their software.
Content marketing has proven to be one of the most effective ways to boost brand recognition and ultimately drive sales for a B2B SaaS company. But even the best content cannot market alone. It needs to be promoted through a variety of platforms in order to become the efficient lead-generating strategy it's meant to be. For B2B companies, the best ways to promote SaaS content involve the typical digital marketing methods used in atypical ways.
Here are some of the most effective ways to promote B2B SaaS Content:
1) Influencer Marketing
Influencer marketing is incredibly effective because people generally prefer to spend on things based on recommendations from those they trust. The challenge of using this strategy for B2B SaaS companies is that the audience is limited. That means the number of influencers or brand ambassadors is also limited.
On the flip side, because they're highly targeted, you'll often find that communities are more tightly knit and so are more likely to discuss relevant matters and product recommendations. You might also find businesses that have more influence over the technology and services their clients use.
Sam Hurley is a perfect example of a B2B influencer. Using nothing but the power of social media engagement, he was able to become one of the top digital marketing and social media influencers.
So, all it really takes is finding the right influencers to penetrate the most relevant communities or institutions and identifying the best incentives for them to bring in leads. For example, partner up with advertising agencies and offer a commission whenever they onboard one of their clients. Then, make sure your content strategy supports your affiliates' efforts in helping you reach and convert your ideal audience.
2) Social Media Marketing
Social media marketing might seem pointless for B2B SaaS companies. But, social networks can actually be an essential platform if approached with the right frame of mind, objectives, and strategy.
Promotion
When promoting SaaS products on social networks, your objective can't be to generate sales directly. Instead, you should use it as a platform to gain an audience for your content. Even if you'll probably convert only a small portion of your social media audience, be active on these platforms as this is where you can gain credibility, and your SaaS product can obtain social proof. By using these social networks as a means to put yourself out there and establishing your expertise in your field, you won't just capture a larger audience for your content. You'll also gain enough trust that conversion will be a breeze.
One of the challenges you'll face when using social media to promote B2B SaaS content is that your metrics will be different from traditional social media marketing. Focus your social networking efforts on building a brand and leading relevant and engaging conversations around your niche. You might even gain organic testimonials that will serve as free endorsements for your product.
Lead Nurturing
However, your real bread and butter when it comes to SaaS promotion on social media is going to be lead follow up. For example, you can reach out first via email, then follow up on social media.
While that might seem strange, it can really help just to keep your name in front of your lead's eyes. Simply liking a few posts or retweeting a few Tweets can be a soft workup to contact. If you want to start selling to another company, your community managers are your best foot in the door. Naturally more social and receptive, they can put you in contact with the decision-makers if approached correctly.
Also, sharing and liking on social media feeds into the principle of reciprocity. By doing something for them, and promoting their brand, they'll feel inclined to do the same for you. Once you have that kind of relationship going, getting in contact with decision-makers will be much easier.
This process takes some time, using social media tools to promote B2B SaaS content, can save your time. Think of it as personalized lead nurturing.
3) Email Marketing
Content marketing and email marketing often go hand-in-hand because they complement each other perfectly. As with any other product, the success of using email marketing to promote B2B SaaS content anchors on the very first step: build an email list.
When collecting subscribers for a B2B SaaS company, you really need to emphasize quality over quantity. Don't worry too much about how large your subscriber base is. With a good email list sending traffic to your high-converting content, you'll essentially have an automated lead generation funnel. The real problem now lies in how to build a high-quality email list. For that, lead magnets are possibly the best solution.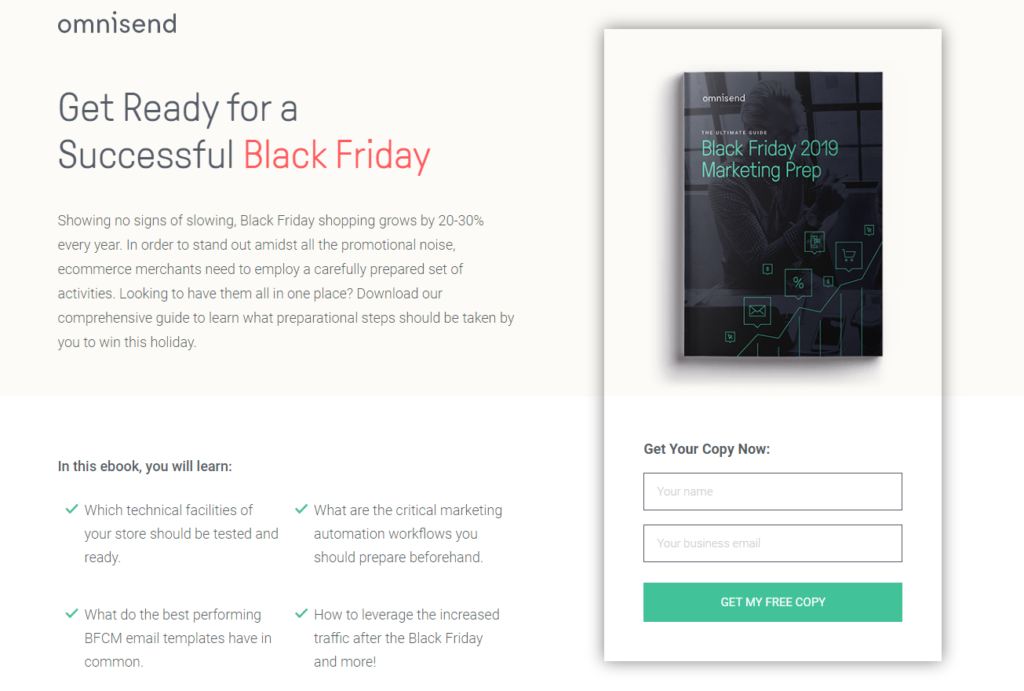 Lead magnets are small yet valuable incentives that will attract the right audience and get them to subscribe to your email campaigns. Incentives might be digital items like informative whitepapers, helpful infographics, or useful checklists.
No matter what it is, it should be strategically designed to entice the highly targeted individuals — ideally, the decision-makers, or at least influencers, of their companies. When your lead magnets are effective, your subscriber list grows and you gain a larger audience for your SaaS content.
The Follow Up
A great lead magnet is going to bring in a lot of new faces, but those leads mean absolutely nothing if you don't have a great drip campaign in place to get them to convert.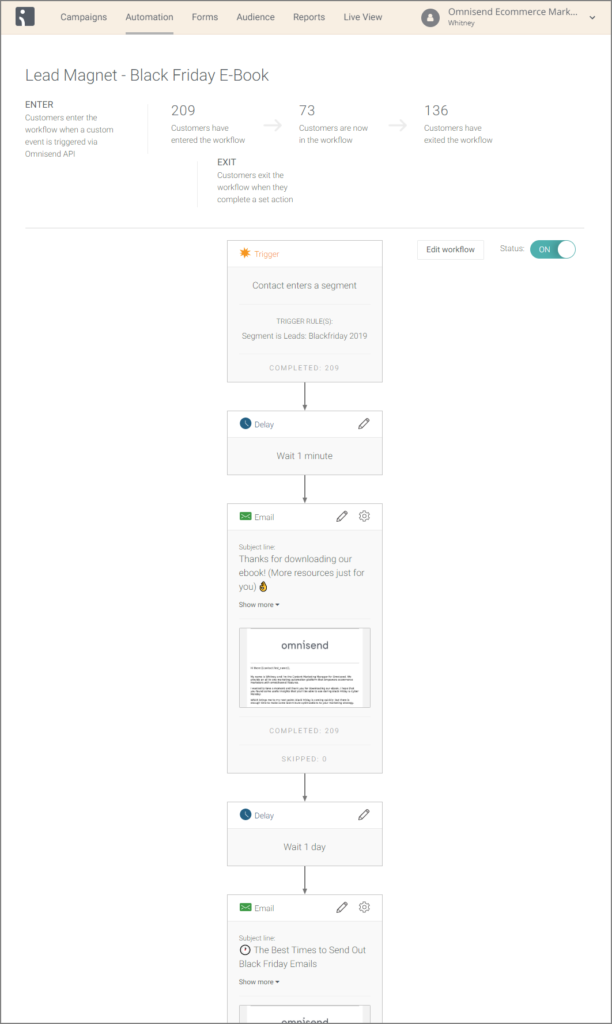 During follow-up, your goal is to offer value at each step of lead nurturing. Try to offer more resources in each email you send after interaction with a lead magnet, to make sure leads keep opening your emails.
When relevant, try to include some information on your brand, that's related to the resources provided. Don't overwhelm your leads, give them just a bit at a time. There's always an offer for a demo or a quick chat if they have any questions.
4) Public Relations
While most PR strategies don't take place in digital space, PR can still play a significant role in promoting your B2B SaaS content and enhancing your overall digital marketing presence. Among the most compelling things you can do is to take on public speaking engagements that will put you in front of relevant audiences.
Whether it's you or someone else representing your company, it's a good idea to put someone knowledgeable and charismatic in the spotlight to be associated with your brand. Doing this will establish your expertise in your niche and improve your reputation. To use strategy properly, talk about matters that are important to your business and then carry on the conversation on your social media platforms.
So, by making yourself more visible in relevant events, you're able to put a face to your brand, promote yourself as an expert, drive high-quality conversations on your social media platforms, connect with your audiences, and ultimately drive more sales for your SaaS product.
We find that PR is best for brand awareness.
5) Niche Podcasts
Speaking of podcasts, they can be a great way to promote your B2B SaaS content. The setup here is akin to a partnership: the podcast host invites you to help create content and add value to their audience and also shares your episode with your own audience. In return, you often get the opportunity to talk about your product and reach a new audience.
Like with influencer marketing, this tends to work best when both the host and the guest have a certain level of expertise or star power. This makes for higher shareability between both audiences, and great, thought-provoking content.
What's great about podcasts is that you can let your personality shine through and humanize your brand. This is why we typically tend to use it for PR purposes when we've got new research to talk about.
Promoting B2B SaaS content is challenging because the product is practically intangible, even more so than your typical software. Plus, your target audience is typically a tiny subset of businesses, so you really need to find the best ways to engage them.
Thankfully, with a well-planned inbound marketing strategy supported by a variety of ways to promote your content, you'll spend most of your time converting leads rather than chasing them.
Ready to push your B2B content to new heights? Don't work in blind, dive deeper into our actionable insights and resources. Know what SaaS influencers to follow from our blogpost. Tune your social selling abilities – read more in 2Checkout's infographic. Throughout it all, track and measure all results so you can adapt in real-time. Read our eBook on customer acquisition metrics in SaaS for a rundown of what you should be measuring.
____________________________
About the Author
Evaldas Mockus is an Experienced Search Engine Optimization (SEO) Specialist with a demonstrated history of working in the information technology and SaaS companies. Currently, he is associated with Omnisend, an e-commerce marketing automation platform built for growing e-commerce businesses. Follow him on LinkedIn.