Selling your own digital products is one of the simplest and most lucrative ways to earn money on the side.
Why, you ask? There are several reasons—there's no hassle of having an inventory like physical products. Plus, it is easier to market, and there is no limit to the amount of revenue you make from selling digital products.
While there are hundreds of different types of digital product ideas, it is important to pick the ones that are proven to be profitable and are of interest to you.
To save you the overwhelm, I have listed down 16 best profitable digital product ideas that work great in 2023. After going through the list, you'll have enough information to decide which digital product you should create and sell.
1. Online Courses
Ever since COVID made us realize that learning can be done from home, online courses have been all the rage. So, if you have valuable skills to share that can help others improve their lives somehow, then definitely give this a shot.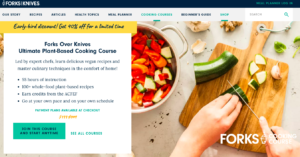 Various online course platforms, such as Teachable, Thinkific, and Udemy, have been on the rise. These platforms have made creating, marketing, and selling your content more accessible than ever.
To get started, choose a topic you're passionate about and have expertise in, then select a platform that aligns with your needs. For example, if you're an expert in email marketing, you could create a niche course on Shopify Email Marketing, teaching students the ins and outs of crafting engaging email campaigns.
2. Software as a Service (SaaS)
Would you like to take your shot at a $195 billion industry that is growing 5x every 7 years? Who wouldn't? I am talking about the SaaS industry.
The idea of creating a SaaS tool may seem daunting, but it doesn't have to be. You can go the conventional route by hiring software developers to breathe life into your idea for SaaS. The other option for creating a SaaS digital product is to use no-code tools or white-labelling an existing SaaS tool that's doing well.
Remember, the key to a successful SaaS is to identify the customers' pain points and gaps in the market using market research tools. Then, incorporate features that fill this market gap, and this will make your SaaS unique.
Take a look at Evbaboot for example, a tool that automates the monotonous steps of LinkedIn prospecting. Instead of spending 2 hours manually exporting the data from Sales Navigator and then cleaning it up, you can do it within minutes using their Chrome extension.
They mainly built their tool using no-code software. With this example you can see that SaaS doesn't have to be a complicated endeavor, you just have to set yourself up for a specific problem and solve it elegantly.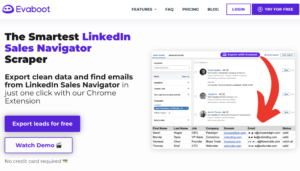 Source
3. Build a Micro SaaS and Sell It
Consider creating a micro SaaS product for a quicker, more focused approach to software development. For example, you can build a social media approval tool that streamlines the content review process for marketing teams.
Once you've built a customer base and proven the viability of your micro SaaS through positive reviews from customers, consider selling it to a larger company or another entrepreneur. This will generate a significant ROI.
Domenico Gagliardi, a Mexican Business Analyst sold 3 micro startups in 6 months starting at $0 while having a full-time job. They were built with the no-code platform Bubble and their main cost was $39 per month for the Bubble subscription.
One of their Micro SaaS was the AI-powered Cover letter Builder "Yourcoverletter" which is still operating.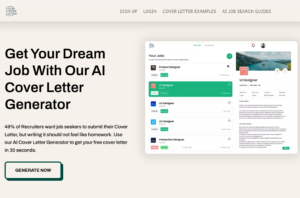 4. Presentation Templates
Well-designed presentation templates make a world of difference in helping professionals deliver engaging, visually appealing presentations. You can create and sell PowerPoint templates tailored to various industries, topics, and styles as seen in this example of Slidemodel.
You can offer presentation templates for business pitches, educational lectures, or creative portfolios, ensuring that your designs are visually appealing and functional.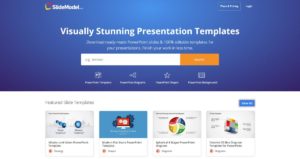 5. PDF Downloads
Creating and selling downloadable PDFs is a low-cost and low-risk digital product idea with a high potential for profit. You can create a wide variety of PDFs, such as guides, checklists, and templates.
A good tip here would be to go very specific with your idea for the PDF. You can choose the topic based on what's trending at the moment. For example, if the holiday season is coming up, you can create a PDF about holiday gifting ideas for moms.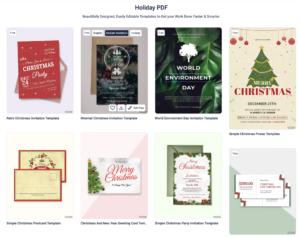 6. Membership Sites & Paid Newsletters
Exclusive content in the form of membership sites and paid newsletters work excellently well. Why? Because customers love when they have access to exclusive content, and you make recurring revenue from it. Win-win!
An example here could be to create a membership site for sales reps. You can offer access to advanced content related to sales routing, winning sales scripts, automating sales processes, etc.
You can also run a free newsletter subscription and offer exclusive content as part of a paid tier.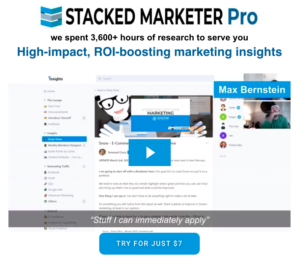 7. Digital Templates & Blueprints
The reason why people love digital templates is that they offer ready-made solutions that save time and effort. From email templates and sales pitch templates to proposal templates, you can create a wide range of digital products to cater to various industries and needs.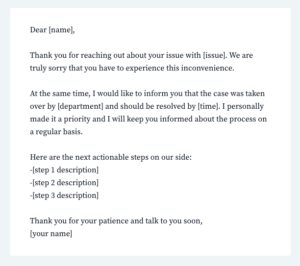 To make your templates stand out, ensure they are well-designed, customizable, and user-friendly. For instance, if you create an SEO proposal template, ensure it's adaptable to various client scenarios and offers a professional, polished appearance.
8. ChatGPT Prompts
The dawn of AI and ChatGPT has taken the world by storm. The only thing stopping people from using ChatGPT to its full potential is the lack of the right prompts. You can fill in this gap by creating digital products around ChatGPT prompts.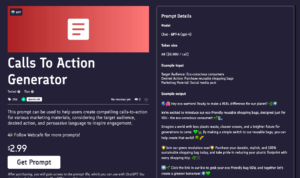 A good way to stand out in the market is to narrow down your prompts to serve a specific audience. For example, you might develop a set of prompts geared towards content marketers, helping them generate blog post ideas, social media captions, or email subject lines using ChatGPT.
9. Video and Stock Footage
Video content has been king for a few years and will remain so. Businesses looking to create social media content are always looking for stock videos in the market. You can leverage this opportunity as a digital product creator.
You can create and sell a wide range of video content, from drone footage to time-lapses and lifestyle clips, catering to the needs of content creators, marketers, and businesses.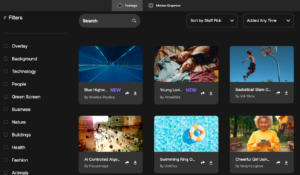 10. Audio
The digital audio market offers numerous opportunities for creators to develop and sell products like royalty-free sounds, music tracks, sound effects, or even voice-over services. These audio assets can be used in podcasts, videos, advertisements, or any other multimedia project.
To stand out in this competitive space, you can focus on delivering high-quality, unique audio content that caters to various industries and purposes. For instance, you might offer royalty-free music tracks in different genres and sound effects packs for video game developers.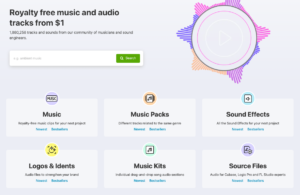 11. Tutorials and Self-assessment Tools
Developing in-depth tutorials can help users master new skills while saving lots of time. You can choose to create PDF or video tutorials in practically any field. Similarly, self-assessment tools are a hit as they allow users to gauge their current state and also track their progress.
An example could be creating video tutorials on web development or design, offering step-by-step guidance and hands-on exercises. Similarly, self-assessment tools, such as quizzes, can help users gauge their understanding of the material and identify areas for improvement.
A quick tip for promoting these digital products would be to gather positive reviews from customers and consider giving a sneak peek even before the user purchases the digital product.
12. Website Themes
Website themes play a crucial role in determining the look and feel of a site, making them a popular digital product for creators to sell.
Not all business owners have the resources for a custom website project. Hence many prefer website templates as they are ready to use. You can sell your website themes in different marketplaces that are flooded with users looking for beautifully designed themes.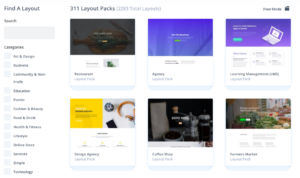 13. eBooks
Writing and selling eBooks is a proven digital product idea that has been around for years. From how-to guides to in-depth analyses, ebooks can cover a wide range of topics and appeal to various audiences.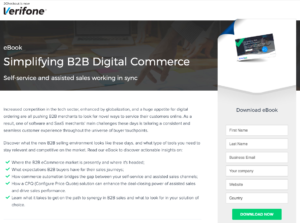 An easy way to create useful ebooks is to curate information from various credible sources and package it into ebooks. An added bonus would be when you add your expertise to the ebook.
For example, you can curate a book full of winning sales pitch examples. This would be of great value for sales reps looking for actionable tips and real-life sales pitch examples to improve their success rate in closing deals.
14. Printables
Printables are digital files that customers can download and print for their personal use. These can include planners, calendars, checklists, or even social media video checklists that help users create engaging video content.
Try to create printables that are visually appealing, easy to use, and provide genuine value to your customers. For example, a social media video checklist could offer a step-by-step guide for creating attention-grabbing content, ensuring users don't overlook important aspects of their videos.
Another example could be digital planners, which are in high demand around the start of a new year.

15. Photo Presets
Photo presets, or filters, are one-click solutions that help users enhance their images with a consistent style and aesthetic. Selling custom photo presets for popular editing software like Adobe Lightroom can be a profitable digital product idea for photographers and designers.
To create a successful photo preset business, develop a range of unique, high-quality presets that cater to different photography styles and genres. Offer themed collections, such as travel, lifestyle, or food photography, to appeal to various customer preferences.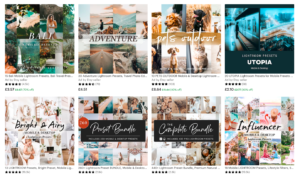 16. B2B Data and Reports
Providing accurate, up-to-date B2B data is a valuable digital product that can help businesses make informed decisions, enhance their marketing efforts, and generate leads. You can offer targeted datasets, such as contact lists (make sure it is GDPR compliant), industry-specific data, reports and statistics.
High-quality, reliable information that is regularly updated to maintain its accuracy will help you price your B2B data better. For example, you might offer datasets related to specific industries, job titles, or regions to cater to various customer needs.
Conclusion
So, there you have it! A versatile list of digital product ideas that you can start selling in 2023. Now it's your turn to take action. Pick one from the list and start working on your digital product today.
Author bio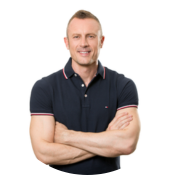 Eduard Klein is an International Digital Growth Marketer, Blogger, and Entrepreneur with a global mindset. He guides through the process of starting and growing a digital business, and riding the wave of digital technology and marketing without getting swept away.