In the SaaS space, "onboarding" and "friction" are not usually seen as complementary. Friction, after all, implies resistance, and that's the last thing you want for your customers' journey, right?
But what if friction could be positive? In a recent webinar hosted by 2Checkout (now Verifone), "Friction or No Friction for an Optimized Customer Journey in 2022?" Claudiu Murariu, CEO and Co-Founder of product analytics tool InnerTrends, explored different ways that friction could boost your business' conversion and retention rates.
Naturally, when we envision the customer journey, we assume that users should experience the value of your product as quickly as possible, with little or no friction. Claudiu argued that while this is usually true, there are some facets of the onboarding pillar of the user journey that must be prioritized, even if they come with some friction.
He also provided a framework of how to look at this and make sure your onboarding is optimized for increased retention.
Here are the key points:
1. Define the Value of Your Product
"It all starts with a promise," Claudiu shared. "Your website, your advertising, your newsletter, your landing pages: all of them try to lure people in with a clear and basic promise that people respond to. When the promise meets the visitors' needs, they'll consider signing up. That promise is crucial to defining your product's value." He urges businesses to ask two questions:
What is the promise you make to your users and customers? Get to the core of what your product offers. It could be as simple as "save time with accounting tasks," he pointed out.
What is the core functionality that leads to fulfilling that promise for your users? For instance, "scan invoice" could be the action, Claudiu said.
Getting to the promise of your product, in spite of the friction from the technological requirements of signing up beforehand—like that of filling out billing and business contact information, scan an invoice, etc.—is critical. If you examine and analyze your onboarding funnel, you can identify which tech requirements may be getting in the way of users easily experiencing the product's promise.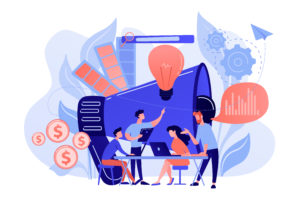 2. Identify Friction That Increases Conversion
 Claudiu suggested that businesses look at the behavior and actions of those who sign up and complete the onboarding process, actions performed by those who drop off without completing onboarding, as well as the actions that have no impact on onboarding success. Where there was a successful onboarding, it's fair to say that whatever friction involved was "positive," leading to that successful sign up and onboarding.
Actions and behaviors associated with those users who dropped off can be interpreted as the result of negative friction and can be eliminated for greater success.
3. Identify User's Expectations Around Time to Value
When measuring time to value, Claudiu pointed out, it's important to ask how long it takes to onboard new users and calculate an average of the time it takes, but not to look only at that average. The optimization opportunity lies in the outliers.
For example, one InnerTrends study showed that 65% of users have common behavior, for instance taking an average of 7 hours to finish onboarding, while 35% are outliers who take days or even weeks or longer to onboard. Both groups experienced the promise of the product, but their onboarding experience was different.
What can businesses do to move those in the outlier group to the more common, faster onboarding behaviors, and is it even worthwhile to focus on that? Before pushing anyone to finish the onboarding process faster, Claudiu pointed out, you should look at the ultimate priority: customer retention.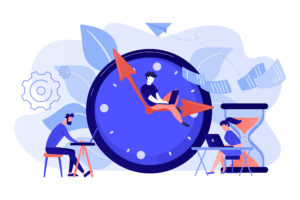 4. Make Higher Retention the Priority, Not Faster Onboarding
Naturally, it's easy to conclude that faster onboarding is better. But Claudiu pointed out that it's interesting to focus on those users who take longer to finish onboarding. When segmented and analyzed those who look longer to onboard revealed significantly higher retention rates.
InnerTrends looked at several different companies and saw a distinct trend: those who onboard more quickly may be more superficial in their onboarding approach, and not as committed as those who took longer to onboard, ultimately resulting in higher retention.
"That doesn't mean you want to force people to take longer to onboard," Claudiu clarified, "But it does mean that different people have different comfort levels with the onboarding time frame. Fast onboarding does not necessarily lead to long-term usage and retention." Ultimately, it's important to have a deep understanding of the numbers: what are the common behaviors, what good and bad friction exists, at what point(s) are we losing users, etc. More importantly, what are the actions that users and accounts need to perform that correlate with successful onboarding and with higher retention.
Claudiu concluded the webinar by urging SaaS businesses to map out their customer journey metrics, a process InnerTrends can assist with by providing a free tool to generate it. This can help businesses align the growth pillars, the stages and the metrics that matter for each stage; that alignment alone, he asserts, can lead to tremendous growth.
To view the entire webinar and discover more of Claudiu's insights on using friction to your benefit during your onboarding process, check out the full session here.