Avangate will attend this year's Affiliate Summit East conference in New York, August 12-14. This is the fourth such event we're taking part into and the largest one to date, according to the organizers.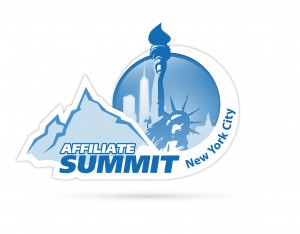 As always, we want to play an active educational role in this event. Mike Ni, Avangate's CMO will share "5 Ways to Reactivate Latent Affiliates" on Sunday, August 12th starting 11 AM in Murray Hill Suite.
You can get more hands-on advice specific to your business from the Avangate team: drop by our Meet Market table #115 from 12 PM to 6 PM. Don't just come for the good chat. we prepared lots of freebies and surprises there, especially for affiliates looking to promote software and SaaS products.
Meet Market, 5:45 PM on August 12th, 2012 – this is the time when we select a winner for our iPad raffle. Get a chance to win this great prize: drop your business card at our table #115 in the Meet Market and/or schedule a meeting with us before the event (you can send me an email for this: cm [at] avangate.com).
If you are a merchant selling software / SaaS, come and talk to us; we have a special offer for Affiliate Summit: waived setup fee for joining Sky Affiliate Network (T&C apply) and an invitation to an exclusive event on Sunday. Get more details by contacting us.
See you in New York!