Anand Khanse blogs about the Windows operating system on TheWindowsClub.com. The website was launched in 2009 and offers Windows tips, tutorials and more.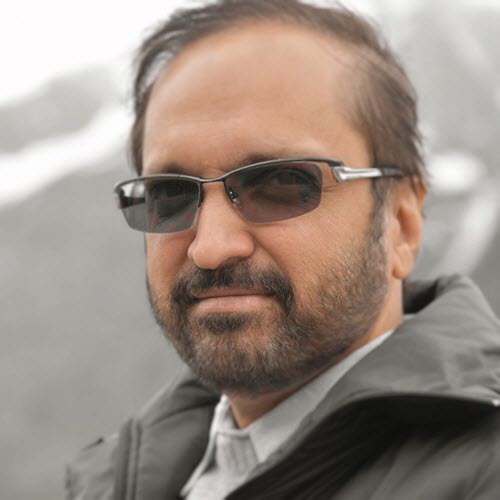 How did you get into the digital goods niche of the affiliate industry?
My site was affiliated with another software company since the beginning, but started selling TweakBit software via Avangate in February this year. Within a short span of time I became surprised at the results! I was also happy when I was recently informed that I was declared as the winner of the Race to The Top Tier 1 Contest. The contest was decided on the following parameter – The affiliate with the highest difference in total sales volumes.
What was the most successful affiliate project you've worked on and why?
TweakBit is the second affiliate I have worked with and it has been immensely successful. This speaks volumes about the quality of software they make. The best part about selling their software is its pedigree. It comes to you from the house of Auslogics, which is a pretty well-respected software maker. The 1-to-1 support offered by the company increases the comfort level and makes it a pleasure to work with them. Apart from having a great suite of promotional products and services, the best part about working with Avangate is that the payments are received on the time every month. Not only that, they also organize friendly competitions between affiliate members to bring out the best in them.
Is there a secret to success in this business niche?
To be honest I am not an Affiliate marketer as the term is understood. I just know one thing, and that is to blog about Windows. I and my team publish tips, tutorials and articles that have a high readership. Our readers trust us and that is very important to us. There are no secrets – especially no secrets about how to be a successful marketer in this niche.
What do you think will be the hottest trends in the affiliate business in 2015?
It is different for each niche. In my case, the movement to mobile devices could potentially make an impact, although it may not affect me as much as I am in the desktop category Tweet. But I have to evolve with the changing times too. The buyer is becoming more discerning, and companies will need to comport themselves with integrity and deliver on their promises to continue to do well.
What criteria do you use to determine how successful an advertising campaign is (besides revenue)?
An advertising campaign can be considered a success if you have achieved the targets you have set. It is therefore imperative that you know and set your targets correctly. Apart from simply an increase in revenue, the traffic generated and the repeat visitors are what should matter to a marketer. Tweet
In your opinion, what should affiliates and advertisers refrain from doing to prevent negative effect on their partnership?
Keep no secrets. That is the way to go forward successfully. Discuss needs and resolve issues if any. These are the key to a successful partnership.
What do you look at before you say yes to working with a company you aren't familiar with?
It is hard to decide if you want to work for a company you are not familiar with. In my case it was the persistent follow-up from the representative of the software company that made me switch – and boy, am I glad he did not give up on me! I did of course look at the company and the affiliate network they were using. Both met my standards and I decided to go ahead.
Will you share a few tricks that have helped you increase your revenue?
As I said, I am not an Affiliate marketer as the term is commonly understood. I just know one thing – and that is to blog about Windows. Windows is a passion to me and blogging is a way of life. I never blogged to make money – I blogged to build a reputation, knowing very well that money would follow. I am not one of those who make money, by telling others how to make money. I am sorry to say that I have no tricks to share, no get-rich-quick schemes, no shortcuts and no secrets.
My only advice? Do what you do with a passion, generate quality content, build solid traffic, earn the trust of your visitors, talk about the pros and cons of the product, place your links strategically and wait for the tree to bear fruits.