There can no longer be any doubt that conversion rate optimization (CRO) is incredibly important. Even a modest increase in conversion rate can produce an enormous increase in profit for your business.
But CRO is hard. There are a lot of expert tips to try, many of which are compiled in long articles that can seem endless. Sometimes it's easier to learn using visuals because the information tends to stick better. We collected 15 amazing infographics that will teach you everything you need to know about CRO.

These 15 infographics will share proven tactics to help you:
Better define your CRO process checklist
Improve your A/B testing
Fight website abandonment
Build landing pages that convert
Use psychological hacks to increase your conversions
… and much more! Without further ado, here are the 15 CRO infographics.
Also: 17 CRO Experts Share Underrated Tips that Increase Conversions!
1.      Turn Browsers into Buyers, by XPLANE
To get the big picture on what CRO is and see a quick overview of how to improve your revenue with CRO, you have to check out this infographic. It was originally posted on thegood.com, but it belongs to their partners at XPLANE. In it, you'll learn all about the CRO process, from acquisition to final improvements.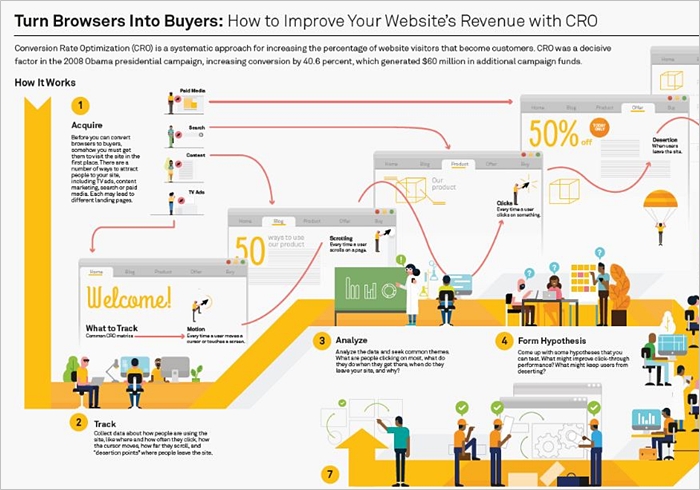 2.      Conversion Rate Optimization Process Checklist, by Manage Inbound
When it comes to conversion rate optimization, you have to be able to visualize the tactics you are using as a process. Missing out on essential steps in the process could be catastrophic. This infographic has a 12-step checklist that will help you develop your own process and achieve not only a higher conversion rate, but also actual business growth.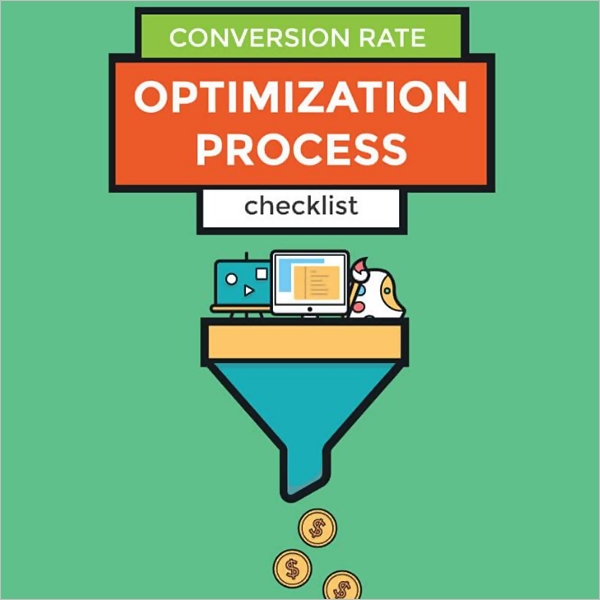 3.      The Perfect Execution of Conversion Rate Optimization, by Quicksprout
If you want to see your conversion rates grow, you have to learn how to come up with the right tests and how to execute them. This Quicksprout infographic will show you the main steps to creating an A/B test. Having a good understanding of the testing process helps increase your number of wins.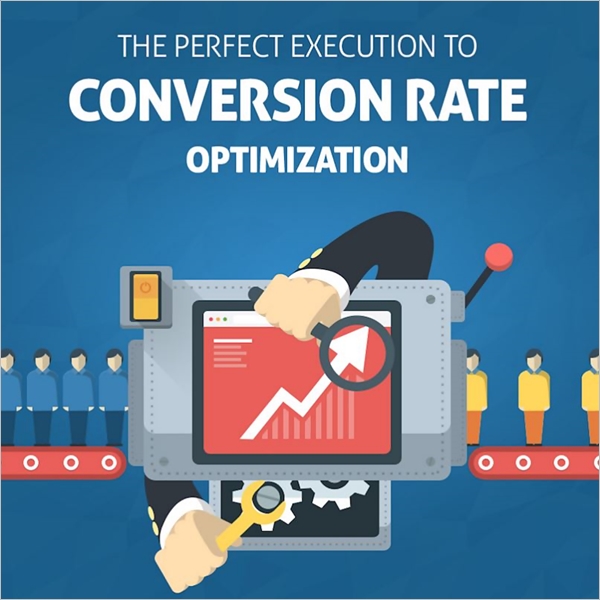 4.      19 Ways A/B Testing Is Ruining Your Site, by SumoMe
If you're making a few (very common) A/B testing mistakes, you're ruining your website. This great infographic will show you the 19 ways A/B testing is ruining your site and how to fix these common issues.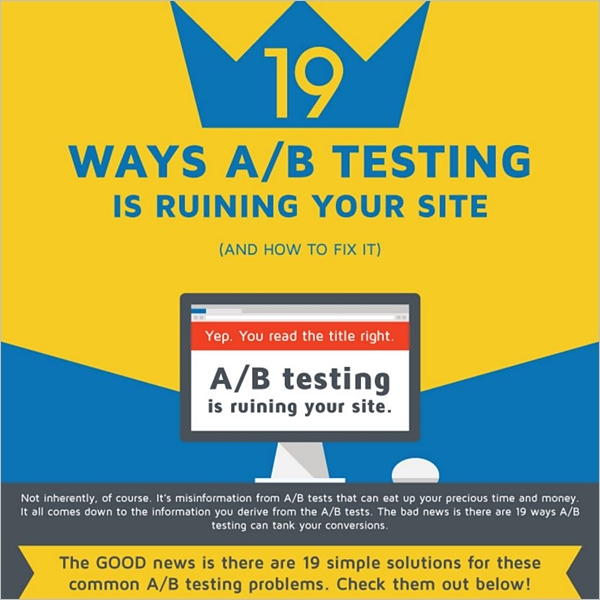 5.      CRO Optimization Hacks, by Salesforce Canada
I have to warn you, this infographic is LONG. But the people at Salesforce Canada did a great job building it. This complete list of CRO hacks for boosting conversions explains more about CRO and offers quite a few tips you can test to see what works best for you.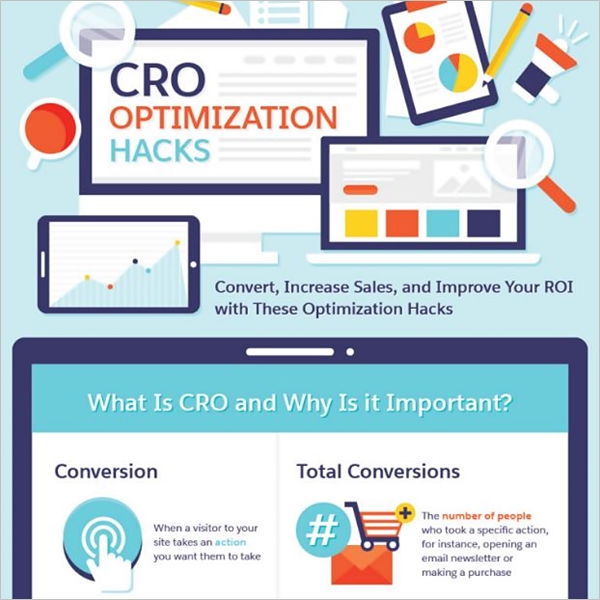 6.      Tools for UX and CRO, by Conversion Rate Experts
If you want to fight website abandonment, this infographic is just what you need. It provides software, techniques and UX tools to help you find out exactly why your potential customers end up leaving your website.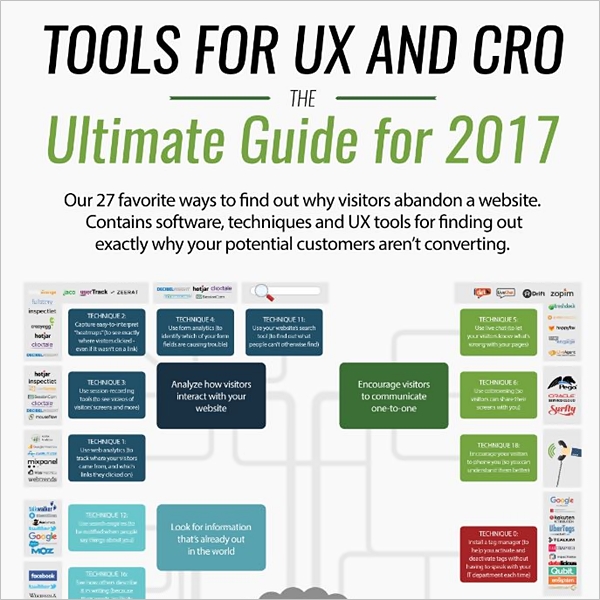 7.      CRO – 16 Ways B2B Websites Can Generate Higher Conversion Rates and More Sales, by b2bmetric
This is a great infographic by b2bmetric illustrating 16 key elements that a lead-generating B2B website can implement to improve conversion rates and increase sales.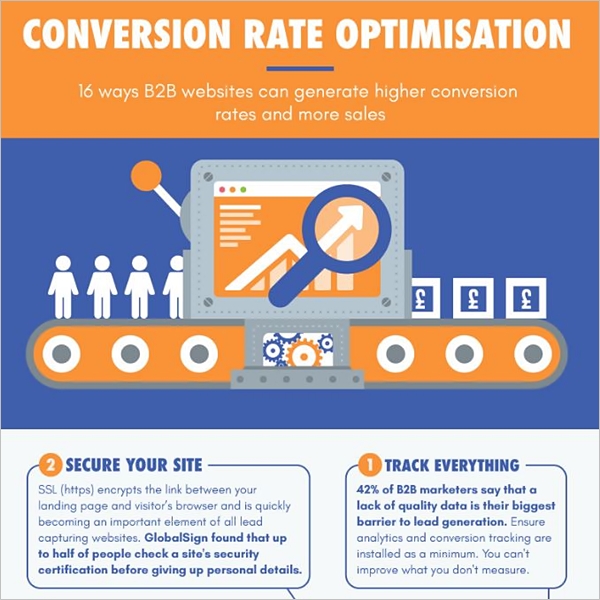 8.      The A-Z Guide to Conversion Rate Optimization
This A-to-Z guide to Conversion Rate Optimization infographic provides 26 specific improvements that will help you improve user experience, conversion rate and online sales. Steven Macdonald from Kingspoint swears by it, saying that it has helped his clients increase online sales by more than $300 million. If that doesn't sound good, I don't know what does!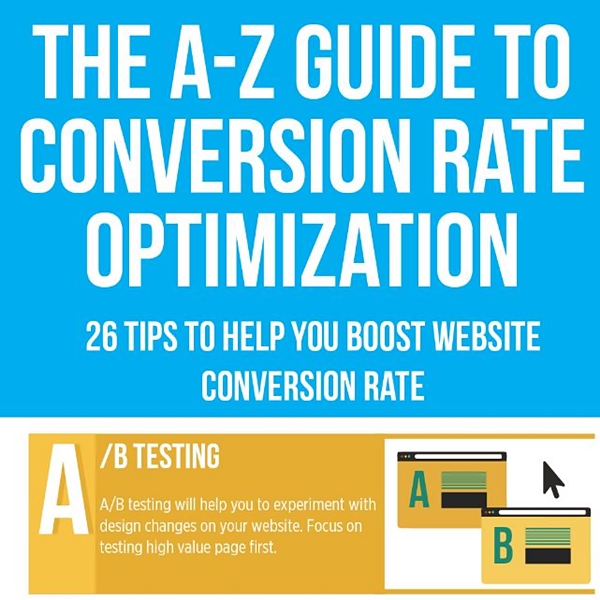 9.      Guide to Competitive Analysis for CRO, by invesp
This is a fantastic infographic that explains why competitive analysis for conversion rate optimization is so important. Learn from the strengths and weakness of your competitors and adjust your approach accordingly!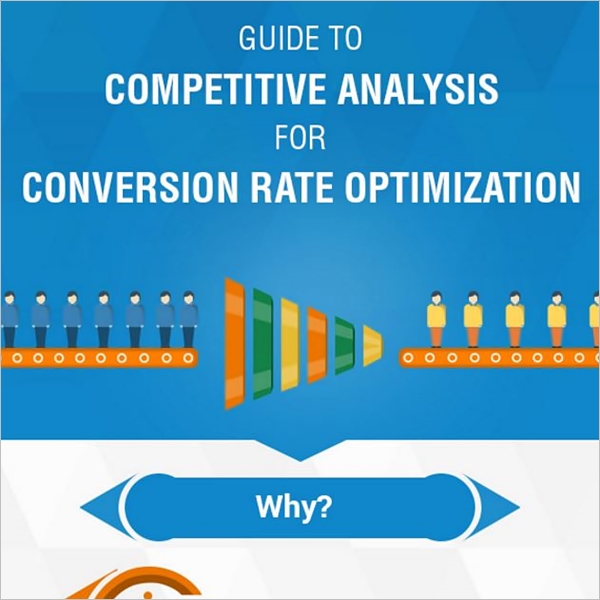 10. The Complete Guide to a Successful Landing Page
Did you know that around 98% of all landing pages on the web don't convert as well as they should?  They lack a clear call to action, engaging copy or an easy-to-use form. The following infographic shows you exactly how to create a successful landing page, including what elements are a must and what mistakes to avoid.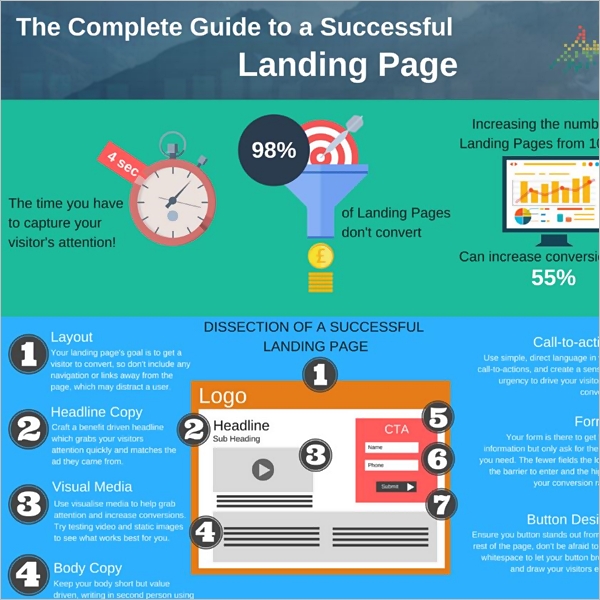 11. 40 Supernatural Hacks to Build the Ultimate Checkout Process
Needless to say, a thoughtfully designed checkout process can radically improve conversions. It will turn visitors into buyers and tempt them to complete a purchase without abandoning their shopping carts due to frustration or distractions. This infographic shows 40 great hacks to build a kickass checkout process.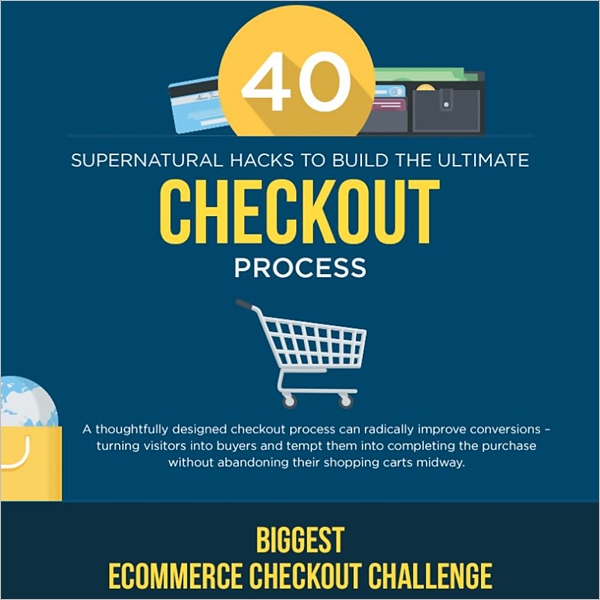 12. Best Call-to-Action Copy to Boost Conversions, by Tech Wyse
Calls to action have a huge impact on website conversion rates. Whether your aim is to grow eCommerce sales, gather more leads or boost email subscribers, CTAs play a vital role in conversion optimization and clickthrough rates. This great infographic compiles various phrases, words and templates that can be used to grab your visitors' attention.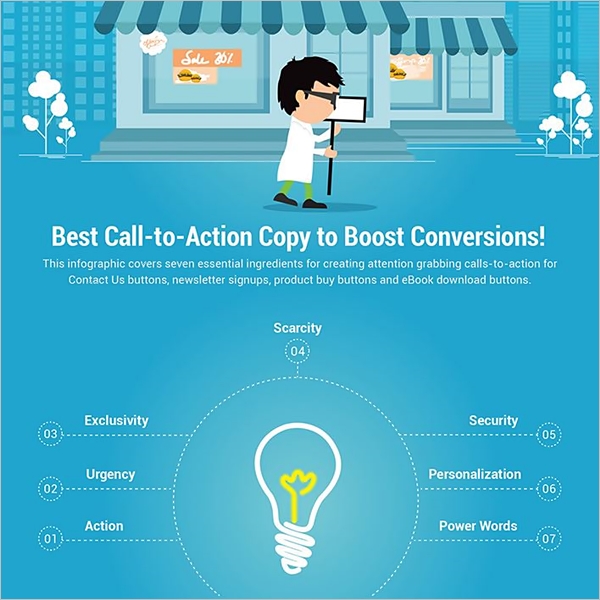 13. 25 eCommerce Conversion Optimization Hacks, by Technorian
Did you know that there are as many as 24 million eCommerce websites online, but only about 3% of them (650,000) ever make it past $1,000 in annual sales? This infographic brings you 25 simple but powerful ways of optimizing your eCommerce conversion process. It's designed and produced by Technorian's great team!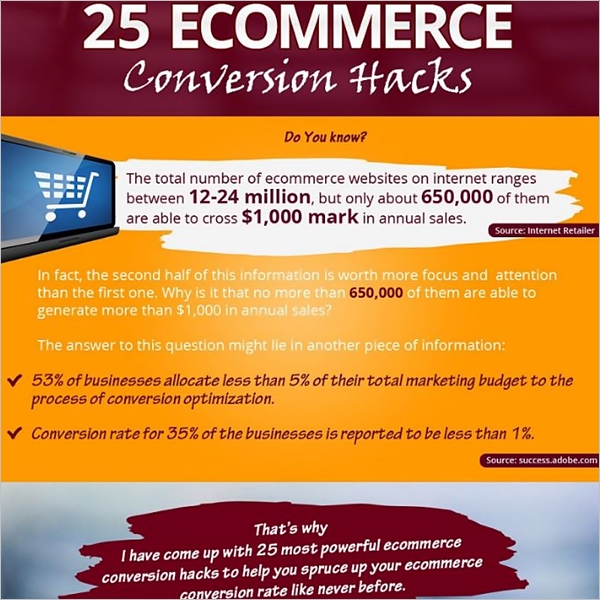 14.  Convert More Customers Using Psychology, by Help Scout
When it comes to converting consumers, the secret to more sales is as simple as understanding consumer behavior. One of the biggest factors in creating pages that convert is psychology. Below you can find an infographic from HelpScout that does a great job of outlining 10 different ways to convert more customers using psychology.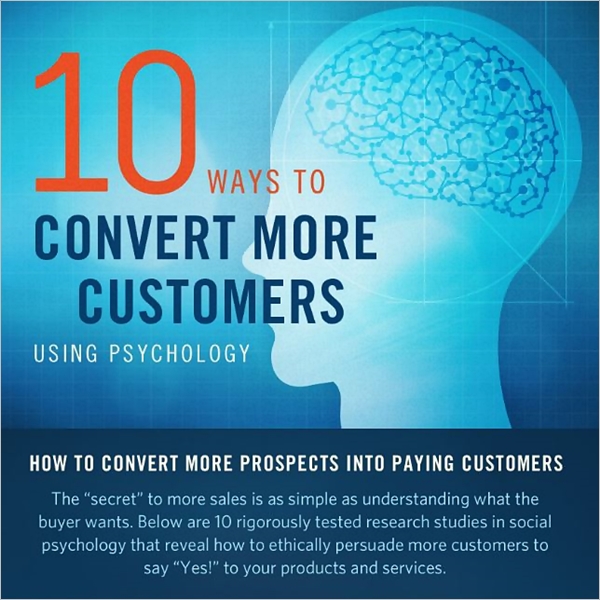 15. How Colors Affect Conversions, by Kissmetrics
Color has a powerful psychological influence on the human brain – certain colors are said to be associated with different qualities and emotions. Can some colors make your website convert better, or the other way around? Learn how others have harnessed the power of color and how you can do the same.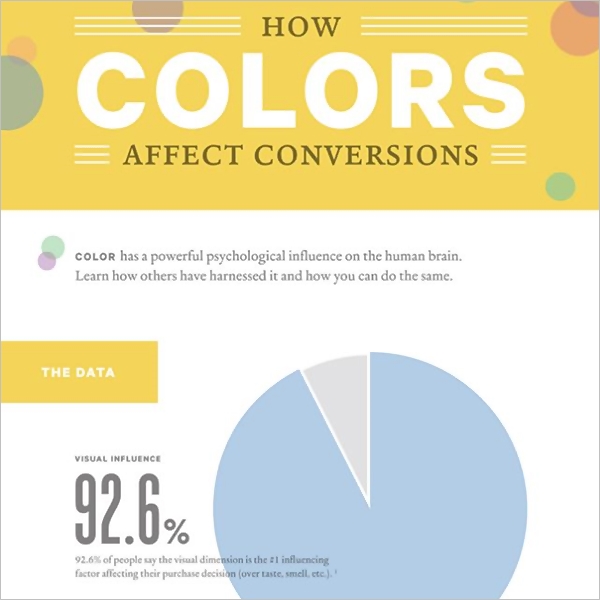 Have you already memorized all the infographics? Time to create your own!