If you're not growing, you're dying. Sadly, many companies start their conversion rate optimization (CRO) strategy off on the wrong foot, with dated or generic tools that won't help them grow.
Fortunately, there are a lot of CRO best practices and tools out there that marketers and growth hackers can focus on to improve conversions. Some are pretty well known, but others are still considered hidden gems. I asked some CRO savvy folks who understand the landscape for their thoughts on conversion rate optimization and the tools and techniques more people should know.
Their responses encompass a variety of tips, such as focus on user testing and performance, connect the mobile and desktop shopping experience, run polls or surveys and develop a solid long-term strategy instead of focusing on short-term tactics. Though the specific tactics recommended may differ, one thing is clear: CRO requires time, effort and focus on the right fundamentals to succeed. Adopting some or all of these insights will keep your web pages and landing pages relevant, leading to a valuable boost in both conversions and customer retention.
Also: Download this Free eBook on CRO for Digital Marketers and get the best practices for increasing both conversion rate and AOV!
Before we start, I want to send a huge Thank You to all of the CRO experts who were so kind as to send me their best tips so we could share them with our readers.
Now let's dive in!
17 CRO Experts Share Underrated Tips that Increase Conversions
Brian Massey
Founder of Conversion Sciences
Brian Massey calls himself a Conversion Scientist™ and he has the lab coat to prove it. The company he founded in 2007, Conversion Sciences, was one of the first agencies focused exclusively on website optimization.
Twitter: @bmassey 
 "The one thing that not enough people know about Conversion Optimization is that everyone who builds a webpage is optimizing for conversion. It's already happening. When you mull over which headline to use on a landing page, when you ponder which features to list on your product page and when you agonize over where to place your lead generation form, you are optimizing for conversion.
Unfortunately, you are optimizing with data from one person: you. If you ask others on your team, you might increase your "sample size" to five or six. If you run a focus group, you can increase the sample size to 10 or more. We all know that the larger the group of people we ask–the larger our sample size–the more reliable our decisions are. That's why we trust the rating of a product on Amazon with thousands of reviews more than one that only has a few.
The cost and availability of user testing websites expands your reach to a larger sample of people for input, all without leaving your desk. So, there is no reason to launch a campaign without some confidence that you've made the right decisions.
So, you are already optimizing. To improve your ability to make good decisions, all you have to do is increase the sample size you're optimizing for. And that will open new avenues of exploration for you." Tweet
---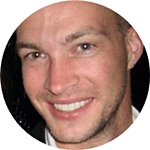 Bryan Gudmundson
Creative & Marketing Director, UpSellit
"I think one of the most overlooked conversion optimization tactics is connecting the mobile and desktop shopping experience. We've found that around 20% of repeat visitors return on a new device Tweet. This means that a visitor who researches on a smartphone or tablet has a high probability of coming back on a desktop computer at a later date.
UpSellit's Visitor ID technology maps visitors across all of their devices in order to provide a personalized and seamless cross-platform customer journey. Whether it's rebuilding their cart, providing recommended products or personalizing page content, UpSellit is optimizing conversions by shrinking the gap between the mobile and desktop experience."
---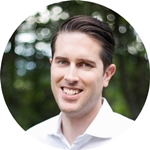 Jon MacDonald
Founder and President of The Good, a conversion agency based in Portland, Oregon. Jon and his team help companies get more revenues, customers and leads.
Twitter: @jonmacdonald
 "User testing. Most conversion optimization practitioners deep dive into quantitative data (analytics, heatmaps, etc), but neglect to collect and review qualitative data Tweet. User testing provides a chance to understand the thinking behind visitor actions, not just the raw data about what actions were taken. That is why user testing is an integral part of our Conversion Growth Program™ at The Good."
---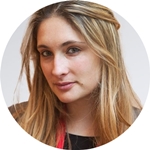 Talia Wolf
Founder and Chief Optimizer at Getuplift 
Twitter: @TaliaGw
"Optimization isn't about quick wins, it's about identifying your customer's goals and optimizing your funnel to better serve that goal. Rather than testing random elements on a page, spend more time on better understanding why people buy from you and why they choose your solution Tweet. That info you collect will help optimize your marketing, on-boarding process and even your customer success process, which will lead to an increase in conversions."
---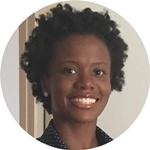 Shayla Price
B2B Content Marketer, SaaS Expert
Twitter: @shaylaprice 
"It's imperative that more companies take a customer-driven approach to conversion optimization. Following someone else's best practices may guide your team; however, it's all about your customers' interests and behaviors. Therefore, focus your attention on gathering customer data through one-on-one interviews, on-site surveys and analytical tools." Tweet 
---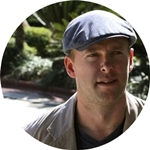 Peep Laja
Founder of ConversionXL
Twitter: @peeplaja 
"Don't focus on tactics. If you focus on tactics, you're doing it wrong. Invest in a thorough optimization process instead." Tweet 
---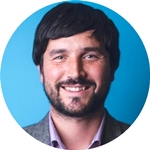 Paul Rouke
Founder & CEO of PRWD. International keynote speaker.
Twitter: @paulrouke
"Conversion optimisation tactics? I wish more people would know about the reality that the more you focus on and seek out tactics, the more you are missing the point about conversion optimisation.
Tactics make conversion optimisation sound easy. Conversion optimisation, done intelligently and strategically, is extremely hard work. Tactics help cover up for the typical lack of genuine user behaviour insight that is being used to inform test hypotheses. Conversion optimisation tactics are short-term thinking. Conversion optimisation strategy is long-term thinking. Tweet
I wish more people would realise that conversion optimisation is still, in 2017, the Growth Strategy That's Being Ignored – as explained in my book which features insights from 17 thought leaders of conversion optimisation."
---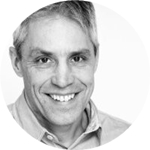 John Ekman
Founder of the Swedish Conversion Optimization agency Conversionista
Twitter: @Conversionista
"Take the 'rate' out of Conversion Rate Optimization.
Conversion rate is a metric. Increasing Conversions is your goal – Don't get the two mixed up Tweet. If you work against the goal of optimizing the conversion rate, you might end up be saying NO to more conversions that actually meet your ROI or CAC target just because they fall below your average conversion rate. Averages lie. Conversions speak the truth."
---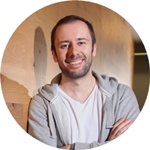 Al Mackin
 Co-Founder and CEO at Formisimo
Twitter:  @almackin
"Continually build ideas from the market (your competitors and peers) in between tests so that you're armed with more external data when you do come to test Tweet. Idea generation should be driven by when you see things in the market, rather than when you're starting a new test. This could be as simple as a Google Sheet or Trello board (which we use) and a process that rewards or validates the team when they add to it. This library of ideas makes idea generation much easier and removes the risk of forgetting something great."
---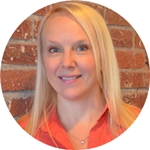 Shannon MacLeod
 Conversion Optimization Consultant Conversion Geek
Twitter:  @shannonmacleod
"Conversion Rate Optimization is a somewhat limiting term. We are really focusing on optimizing revenue. So the key metric we optimize is often RPV (revenue per visitor) instead of conversion rate. This gives us a broader perspective on the performance of a website or shopping cart, as it accounts for both conversion rate and AOV.
To take your optimization program to the next level, I recommend testing specific countries through geo-segmentation or post-test analysis Tweet. We see vast differences in terms of shopper preferences in the US, Europe, and Asia. Trying to reach statistical significance on a global level is difficult, and big gains in one country can be offset by losses in other countries unless you geo-segment and optimize on a per country basis."
---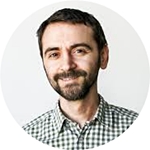 Valentin Radu
CEO at Omniconvert
Twitter: @ValentinRadu 
"Conversion optimization is a whole marketing discipline that is getting bigger and bigger. Together with branding and traffic generation, conversion rate optimization is one of the three pillars any business needs to have sustainable growth.
The good thing about conversion optimization is that it works like compound interest: once you have a win, it sticks and adds ongoing results.
Unfortunately, there are still many marketers that see conversion rate optimization as a 'nice-to-have' that they can simply disregard or 'check off' by doing a new redesign to the website.
In order to achieve success in conversion rate optimization, you need a data-driven mindset, creativity and the right tools to do research and experiments." Tweet
---
Paul Boag
UX designer/consultant, speaker & author of User Experience Revolution
Twitter: @boagworld
"If I could do only one thing to improve a site's conversion rate, I would focus on performance. Ease of use is hugely important when it comes to conversion and performance is a key factor in making things easy. A one-second delay in page load typically causes a 7% drop in sales, and 79% of users who are dissatisfied with performance are less likely to buy from a site again. So stop wasting time on clever copy or marketing campaigns. Start investing in optimising your website for better performance." Tweet
---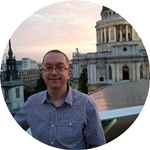 Neal Cole
Founder of Conversion Uplift Ltd
Twitter: @northresearch
"Asking for a small indication of commitment and then using this to persuade people to be consistent with their previous action is a very simple but effective conversion tactic Tweet. It's one of Cialdini's 6 principles of persuasion, but is probably the most powerful weapon of social influence.
A great example of this in practice is how Lifehack.org uses a pop-up to ask a question that most people feel they would agree with. By asking visitors if they think 'It's never too late to start over… Don't stay stuck. Do better.' they engage visitors and get a small commitment.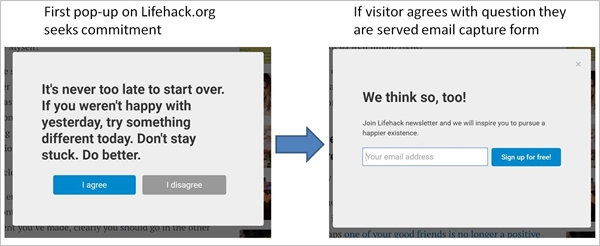 If the visitor agrees with the question, they are then served a second pop-up to capture email with the headline 'We think so too.' Because being consistent is seen as such a positive characteristic, users feel almost compelled to provide their email address to demonstrate consistency with their previous commitment." 
---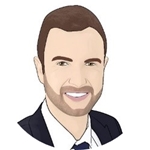 Luiz Centenaro
eCommerce consultant specializing in CRO, SEO and Email Marketing. He is the founder of eCommerce Cosmos and Hammock Town.
Twitter: @LuizCent
"CRO would be so much easier if there were a '100 CRO tactics list' that we could simply follow and be guaranteed an increase in revenue.
But Conversion Optimization doesn't work when tactics are blindly implemented, CRO works when a testing roadmap is planned strategically and prioritized. Tweet
You can do this in an Excel spreadsheet or, better yet, using a tool like Experiment Engine's (acquired by Optimizely) workflow management tool to plan and prioritize A/B tests that can have the most significant impact on revenue.
Sure, there are tactics and tests that usually win. In my experience running thousands of A/B tests, there are tests we will always run for eCommerce clients that typically win but always surprise us:
Deemphasizing the promo code
Removing Extraneous Navigation
Testing Trust Seals
Testing a Return Policy
Testing Social Proof
But running thousands of these tests and seeing mostly inconclusive results, we realized there are no 'Quick Wins.' Our most successful clients see wins when they understand iterative testing and go into these tests knowing they will have to go through 4-5 iterations before a win."
---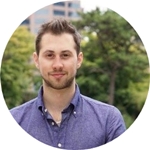 Michael St Laurent
Senior Optimization Strategist, WiderFunnel
Twitter: @MikeStLaurentWF
"Conversion optimization is so much more than making simple design tweaks. With the right experts and processes, conversion optimization can be leveraged to provide answers to an organization's most critical business questions. Test using competing value propositions for insights on prospects instead of just focusing on the LIFT Tweet. Testing for LIFT may lead you to local maxima, but you could be missing out on an even greater global maxima by not understanding exactly what your customers value. This pays off big time in the long run!"
---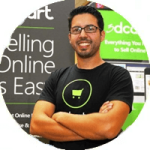 Jimmy Rodriguez
COO at 3dcart, one of the world's longest-running eCommerce store-building platforms
Twitter: @jimmy3dcart
"Reading analytics and conducting research are both excellent resources for understanding your online store's conversion weaknesses. With that said, there is one other important entity to which you should listen: your customers. People are generally more willing to trust unfamiliar companies and purchase their products if they see positive and informative customer reviews. If you add a space in your product pages for reviews, many visitors will read them, and more might convert into customers.
Giving people the opportunity to opine on your products can produce some results, but more reviews create a more concrete image. You can motivate buyers to leave a rating by sending automated reminder emails after the delivery date. Alternatively, you could offer incentives, such as admission to a giveaway or a discount on their next purchase. The latter practice can actually boost conversions even further. 
As for getting reviews that are positive? That should not be a problem if your products are worthy."
---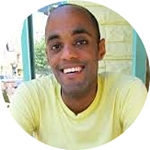 Duane Brown
Performance Marketer, Founder of Take Some Risk
Twitter: @duanebrown
"I wish more people knew how to run a poll or survey and ask questions of their (potential) customers Tweet.
Being able to survey people and understand their intent, goals and why they are coming to your site makes it a lot easier to run a proper A/B test on your website or landing page."
Whew, that was a lot of tips. We'd love to hear your thoughts on which ones were most helpful. Or, do you know some more underrated CRO techniques? Please share in the comments below!
Also Related: