For SaaS businesses, getting visitors to sign up for a free trial is key to success, because those sign-ups are a major source of eventual paying customers. Numbers back this up — 16% of companies get more than half of their new business from free trials.
But the bitter truth is that most SaaS startups struggle in this regard. Simply put, offering a free trial to visitors is only half the battle, and everyone's doing it. The real challenge for SaaS entrepreneurs and marketers is to get those visitors to actually sign up for it.
Are you in the same boat?
Well, to make your lead generation life easier, here are five tried-and-true ways to drive more sign-ups to your SaaS website.
1. Provide incentives
Let's start with a conventional growth hack, which is to provide a tempting incentive to sign up for your free trial.
This could be as simple as offering a freebie resource, like an eBook, whitepaper, or set of templates. It could also be something more elaborate, such as access to an exclusive email course, or a short one-to-one consultation over Skype.
If the gated content on offer is highly relevant and intriguing, it can truly go a long way in boosting your sign-ups. So, if you haven't already, invest in creating an exciting gated resource that begs to be accessed.
2. Minimize friction by not asking for payment information
The Internet, unfortunately, is a pretty scammy place. And we all know nothing in life is free. There's no such thing as a free lunch.
Consequently, people are going to be hesitant about your offering, even if you guarantee that the sign-up is completely free of charge and commitment.
However, sometimes things can actually be 100% free, such as your software's free trial, for instance. It is up to you to convince your prospects of that fact.
While writing clear copy along the lines of "Sign up for a free trial. No commitment, cancel anytime" can work well, people still get skeptical when they have to share their payment information.
So, how do you make it crystal clear they won't be charged? Here's an idea — how about allowing users to sign up without asking for their card details?
Research suggests that there's a 400% increase in sign-up conversion, from 2% to 10%, when SaaS businesses don't ask for credit card details. Thus, this is a sure-fire way to drive more sign-ups.

Of course, as you can see in the image above, there's a tradeoff involved. Not asking for credit card details means the quality of those sign-ups or leads would be lower. That's because asking for payment details screens out visitors that aren't serious about your product and merely want to try it just because it's free.
And so, lower quality sign-ups translate to a decrease in the free trial to customer conversion rate. If your sole aim is to boost free trial sign-ups, implementing this strategy is almost a no-brainer.
Otherwise, consider split testing by not asking for payment information for a few weeks and then checking if your conversion rates go up, making those additional sign-ups worth it.
3. Show solid social proof
If you can show the number of people or companies that are using your product and are happy with it, then chances are sign-ups will be coming in hot.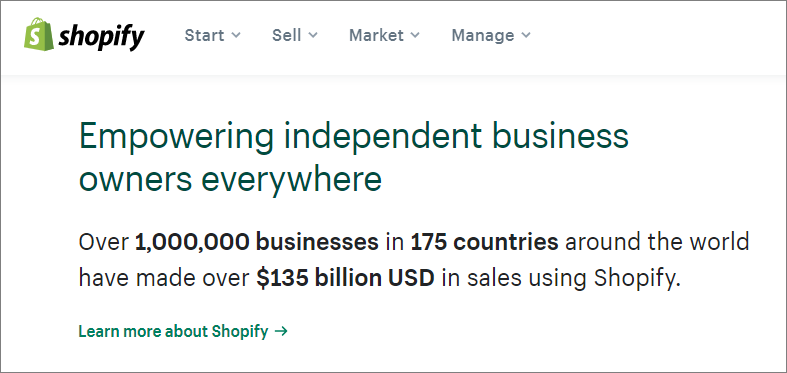 But that's most likely not the case for your business, at least not yet. As a startup (be it SaaS or eCommerce), showing impressive social proof that's strong in numbers can be challenging because you haven't got many clients yet.
So, instead of boasting numbers, try to earn genuine, well-worded testimonials and product reviews from your best clients. Don't know how? Just go ahead and ask them, they won't bite.
Furthermore, try to get featured in reputable publications and relevant online magazines that your target audience thinks highly of, then place their logos on your landing page (and throughout the website) for everyone to see.
Knowing they're in good company could be the deciding factor that compels your visitors to sign-up for your free trial.
4. Simplify your sign-up form
Again, it's all about reducing as much friction as you can. Chances are your free trial sign-up form has way too many fields, which can discourage visitors from finalizing it. Even if you ask your visitors to fill out as little as just four fields to finish their sign-up, they could view it as a tedious task.
However, Neil Patel, a well-known online marketer, used to have four fields — name, email address, website URL, and revenue — in his opt-in form. He decided to remove the "revenue" field to test whether it would improve the form's conversion rate. And guess what? It did, and the conversion rate increased by a whopping 26%.
So, the key takeaway here is that you need to make it as seamless as possible for visitors to sign up for your free trial. Shrink your sign-up form down to only the essentials.
5. Illustrate what happens after they sign-up
Even if they're just signing up for a free trial with no strings attached, visitors will want to know what your product can do for them. They want to know why filling out those sign-up fields is worth their precious time instead of bouncing to a competitor's website.
So, give your visitors a proper peek into exactly what they'll get after they sign up for the free trial. Reveal the benefits and the unique value proposition of your product, instead of just listing out its features.
If possible, produce a short product explainer video or create animated screenshots in the form of auto-playing GIFs to demonstrate the power of your product, clearly showcasing its various use cases. If that's not feasible, regular high-quality screenshots and images can work well too.
The idea is to allow your visitors to see if your product is the perfect match for their requirements. Also, once they see how intuitive and beginner-friendly your software is, they could be highly motivated to sign up so they can take it for a spin themselves.
Over to you
Now that you're aware of these five battle-tested tactics, it's time to put them into practice. Start by providing extra sign-up incentives to your visitors, simplifying your sign-up form, and removing the payment gateway.
Work your way up to a stage where you can add more and more social proof in the form of client testimonials and press mentions.
That's how your SaaS business will start maturing from a startup to an enterprise.
____________________________________
About the Author: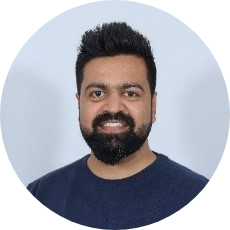 Pratik Dholakiya is the Founder of Growfusely, a content marketing agency specializing in content & data-driven SEO. He regularly speaks at various conferences about SEO, content marketing, growth hacking, entrepreneurship, and Digital PR. He is active on Twitter and can be reached @DholakiyaPratik.