Building an online business isn't always the hardest part of being an entrepreneur. Sure, it takes a lot of work to turn your great business idea into a real business. At some point, though, you need to get serious about growing that business. This amounts to promoting your business online and, thus, increasing sales on your eCommerce website.
We know, that's easier said than done, but rest assured.
If you don't know how to get started taking your online business to the next level, here are some small tips and tricks that, if well-implemented, can make a real difference.
1. Fuel your email marketing campaigns
Despite the proliferation of messaging platforms, email isn't going anywhere, so don't let the dust settle on your contact lists. If you haven't already, start to build an email marketing list. This will take time and patience but will pay off in the long run. Once you have a list, start showing people why they should choose you. Test all sorts of email campaigns – such as holiday, returning customer or first-time customer campaigns – and use email to promote your best pieces of content.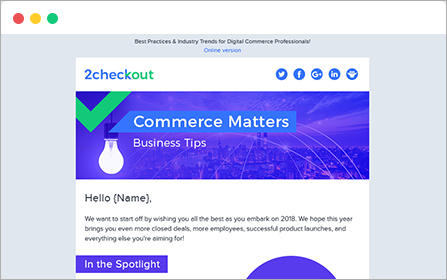 2. Set your SEO strategy
Sometimes, success is all about showing up on the first page of search results. Search is a great way to reach potential customers, whether they find you via paid ads or organic search results. To rank high in organic search, you'll have to write a lot of top-quality content. Until you can achieve this milestone, you might as well invest some money in PPC ads. Either way, when it comes to SEO, you'll have to test options and monitor your performance closely, but in the long run, it will be worth it.
3. Leverage the power of social media
It's no longer a choice whether to build a presence on social media. Being social is mandatory if you want to have a successful business. Start by finding out what social networks work best for your content, company or vertical. To increase following, cross-promote your social media accounts in your blog posts, newsletter, and other emails. Also, be sure to tone down the "business speak" and engage influencers and followers with catchy content that's easy to share.
Here's how Hide My Ass by Avast does it:
Previous users of #Myspace should be freaking out right now. Learn why the 2006 version of you is at risk. 😂 https://t.co/4qVVNUk8Ln pic.twitter.com/Mb9d5lUW9D

— HMA VPN (@hidemyass) July 18, 2017
4. Consider content marketing
Establish yourself as a thought leader in your industry by creating quality content. Don't focus on only one type of content, but experiment until you find out what works best for your niche. There are lots of content types to choose from: infographics, videos, webinars, case studies, blog posts, podcasts and the list goes on. When you create content, try to reach an audience besides the one you're directly targeting to get more people interested in your business.
Take HubSpot's example. The marketing software company writes about social media, content marketing, SEO, influencer marketing, sales, customer success and so on, targeting a wide audience and getting great results.
5. Remember, promotions and discounts still matter
Even small incentives can keep customers coming back. An incentive could be a discount, bundle promotion, gift or free month trial – whatever gets their attention. You should also consider having contests from time to time, just to show your customers and followers you appreciate them.
6.Give affiliate marketing a chance
Most small businesses don't consider building an affiliate program when they're just starting out, overlooking the major opportunities this revenue stream brings. You can grow your business faster by deploying an affiliate network to help you. All you have to do is choose the network that best fits your business and offer your affiliates the materials they need to promote your products.
7. See what a difference CRO makes
To grow your business, you need to know what your customers do before making a purchase and why they ultimately choose to buy. Analyze your sales process and check your funnel to see if visitors get distracted along the way, then remove any barriers you encounter. Test some of your website features, landing pages, product pages and call-to-action buttons to see what improves sales. To make progress, you have to determine what's holding you back and CRO helps you do just that.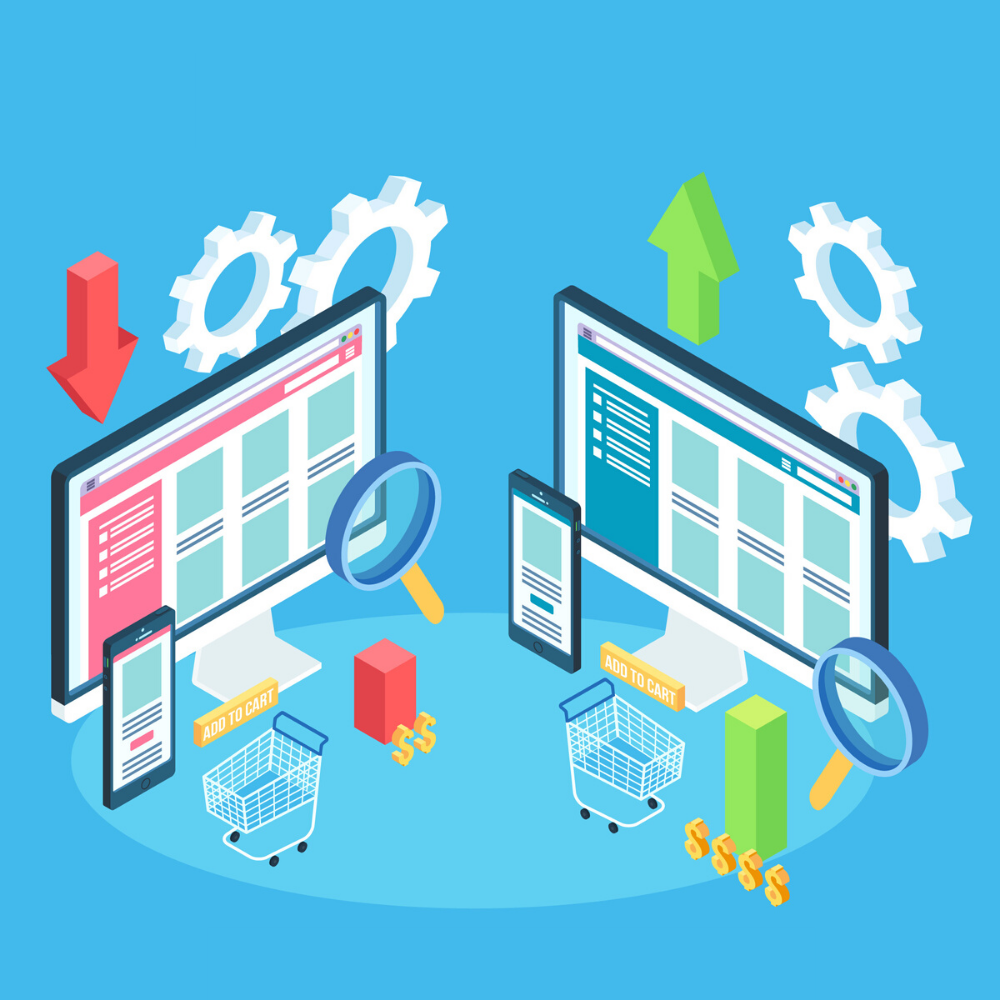 8. Invest in customer success
A customer success program is the first step to retaining customers.
As Nichole Elizabeth DeMeré puts it:

"Customer success is really about one thing: giving your customers everything they need to be successful with your product – within and outside of the product."

Source: Wootric Blog
By helping customers achieve success with your products, you not only engage with them and get valuable feedback, but you also keep them around for the long run.
Bonus: Check out these Customer Success Musts from the Experts
9. Tap into mobile
Businesses can no longer have a website that isn't mobile optimized. That's because most online shoppers do research on their phones before making a purchase from a desktop, laptop or tablet. So if you want to win customers, you have to let them access your business from devices that fit in their pockets.
10. Try your hand at remarketing
If you're running an eCommerce business, you've probably struggled with shopping cart abandonment at one point or another. A great way to recapture the attention of buyers who don't complete purchases is with emails or ads showing what they're missing out on. Known as remarketing, these efforts can help you win new customers and encourage more purchases from current customers.
11. Build a community around your brand
You might think that creating a brand community is rare or even unachievable if we're talking about B2B, but that's not the case. Many of the most successful brands out there have built their own communities that are going strong.
Just look at Cisco's Network Academy, a learning program that not only teaches people IT skills, but also connects them with the brand. Of course, as a small business, you don't have to build a huge global program. Start by gathering small groups of people who share the same values as your business and take it from there.
12. Think big and go global
Don't limit your business to just a country or continent, but try to sell across borders. This is a very effective way to expand your list of customers and your revenues as well. Reaching customers worldwide can skyrocket your small business and increase your brand's popularity. So, what are you waiting for? Start selling worldwide today!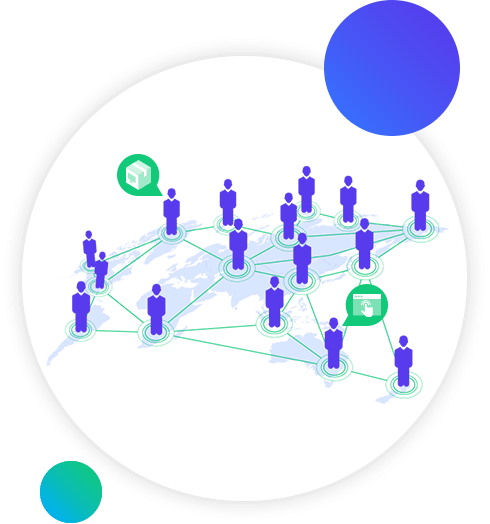 Bonus tips:
Measure and test everything
The best way to find out what works for your business, in terms of content, social media, website changes, product releases or anything else, is to monitor all the changes you make to see how they impact your customers. This is the only way to make decisions that create a healthy business.
Listen to your customers and engage with them
Reply to customer emails, enable live chat on your website and answer social media comments. Being there for your customers wins their trust and their business and can attract more customers.
Whether you're on a budget or can spend without limits, the only thing that matters is getting something valuable from whatever you spend. For example, if your paid promotion on Facebook isn't generating any leads, stop the campaign now and rethink the parameters of the ad.
Make technology your friend
Especially if you are running an online business, it's very important to keep up with technology trends so you never miss out on the latest tools, tips and tricks. For instance, if you still struggle with bringing your business idea to life, or you want to redesign your website, including the logo, check out this great tool called Design Contest.
Conclusion
As you can see, growing your business online is no easy task, but it certainly pays off. Let's do a quick recap:
Planning is a major component in achieving business growth (setting strategies and objectives to measure the results against will help you improve your efforts on a continuous basis).
Testing is also important to see which tactic works best for your specific situation.
Be not afraid to try (and test 😉) the different marketing strategies out there – email marketing, SEO, social media, content and affiliate marketing, and so on. The results may surprise you.
What else have you tried to grow your business and how did it work out?
Need more tips and tricks to grow your small online business? Watch this panel of experts and get some inspiration and top notch strategies.