Beyond being the world's second-largest country in terms of population, India is an increasingly tech-savvy nation, with rapidly growing mobile penetration and a large population eager to consume all sorts of goods. Already closing in on the global top five with $64 billion in online consumer sales, India is poised to be the next massive eCommerce market expected to grow at 12% CAGR through 2025, when it will reach 350 million online shoppers. So how can you get in on the ground floor and ensure that your company can target consumers in this crucial country?

Selling in India involves many considerations, including sometimes-difficult delivery logistics and complicated taxation, but with the right eCommerce partner and a bit of specialized knowledge, you can overcome these obstacles. Read on for a quick introduction to a few of the local preferences you need to understand to sell in India, then get our guide for the full picture.
Mobile Is Key—and Growing
While mobile penetration is lower in India than in many other countries, it's the fastest-growing smartphone market and internet penetration is growing fast as well—35% year over year. The sheer size of the country makes it a large market, with 500 million mobile users, more than the entire population of the United States. More than half of eCommerce in India happens on mobile, typically on apps, confirming the strong preference for mobile cited by 74% of the population, well above the 25% who prefer desktop or tablet. While consumer sales are clearly important, B2B sales are also growing at double-digit rates, making India an important market for any business.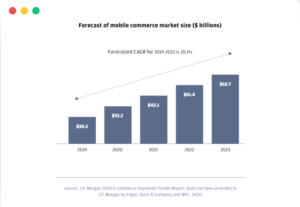 Know What People Want
India has a reputation for young, trendy buyers, who make many fashion and electronics purchases. In fact, these account for more than half of all B2C goods purchased online in the country. By 2025, India's software market is expected to reach $9 billion, making this another important area of purchasing in the country.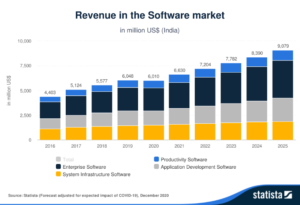 Consider Delivery and Subscription Preferences
Despite some challenges delivering to rural parts of India, the country's native Flipkart app has led the way in online grocery and delivery, and many delivery apps have grown as well, driven by the onset of 2020's lockdowns. Interestingly, 62% of people in India already spend money on video streaming subscriptions, and this subscription preference could open the way for subscriptions to other services as well.
Meet Unique Preferences for Payments and Renewals
Buyers in India prefer monthly as well as annual renewals, so be sure to offer both options. The average renewal rate for digital goods in the country sits at around ~46%, according to 2Checkout platform data.
Where recurring transactions are concerned, the Reserve bank of India is looking to introduce new compliance requirements that will require additional authentication by customers. This means that recurring transactions for subscriptions like utilities or digital media, made with cards and prepaid payment methods, will require an extra approval from the customer, even if they'd previously been authorization for recurring charges. While the new RBI rule was supposed to come into effect this summer, it has been pushed back to September 30, 2021.
In terms of payment methods, online Indian shoppers prefer card payments in about a third of cases (32%), with RuPay, the national non-profit payment system created by the National Payments Corporation of India (NPCI) being a crowd favorite. The NCPI's Unified Payments Interface (UPI), an instant real-time payment system, is also a popular option for shoppers in the country, with a total of 207 banks currently available on the UPI systems. Digital wallets, including everything from global giants like PayPal and ApplePay, as well as regional favorites like PayTM and Mobikwik, also rank well in preferences, chosen by about one quarter of online shoppers (26%).
Digital wallets are growing quickly and may take over credit cards quickly, so make sure that you support all relevant payment options in India, including bank cards and money transfers.

Speak the Language
With 22 national languages, localization is a challenge but a necessity in India. Shoppers are 2.5 times more likely to speak a local language than English, so you'll capture a much larger market by ensuring effective localization. Fortunately, most people in India do speak one of the five most common languages, and localizing for Hindi or Tamil will cover much of the country. Remember that localization is not just an issue of translating the language, but also ensuring that local payment methods and purchasing preferences are taken into account.
Generate More Revenue
While the current average order volume for shoppers in India is relatively small, at $15, the annual average revenue per user is expected to reach $85 by 2021. With such a large market, this revenue per user could certainly add up if you're able to capture it.

Meet Regulations
The Personal Data Protection Bill, modelled after the GDPR law in the EU, and a local Information Technology Act comprise much of the data privacy regulations that you'll have to meet to sell in India, where the national Aadhaar card provides biometric ID.
The country's goods and services tax (GST) applies to a variety of products and services at different rates, so be sure to check into the appropriate regulations governing what you sell. GST applies in the location of purchase rather than sale. Except for the sales tax, the Indian government is also debating further amendments to its Finance Bill 2021, such as the introduction of an equalization levy for non-resident eCommerce providers, so financial counsel is recommended when entering this market to stay on top of updates.
The notes in this summary are merely the tip of the iceberg (or glacier) when it comes to localization in India (which does have glaciers!). For the full story on eCommerce in India, read our complete country guide. And for help localizing your product content and sales process for this diverse and fascinating country, look no further than 2Checkout.