The world has been consuming digital music at a voracious rate recently. During 2019, an astonishing two trillion songs were downloaded in the US alone, according to the National Association of Music Merchants' (NAMM) Global Report, compared to 100 million songs downloaded just five years ago.
As the popularity of digital audio content explodes along with a sharp increase in the number of downloads and music-related applications, there has been a corresponding rise in the number of artists and music producers creating music.
This growth, in turn, has increased the demand for music production software used for digital recording, music composition, and electronic music creation, often referred to as Digital Audio Workstation, or DAW. This technology has made it significantly more affordable to create professional music, from simple beat sound effects to the next EDM anthem.
It's predicted that the music production software market will exceed 6 billion—a staggering increase over the 2 billion spent in 2017, according to a recent market research report from Techtavio. As recently as 2000, recording an album would have cost thousands of dollars; today, you can spend just hundreds to produce the same album with a computer or digital device and some DAW software.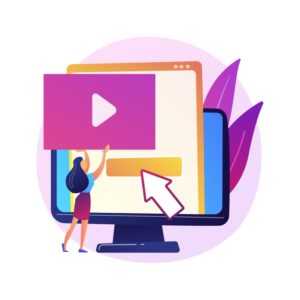 Not surprisingly, this dramatic surge in growth has led to the opening of the music software market and to producers reaching out to wider, international audiences to sell their products.
This has also increased the importance of having a nimble digital commerce platform to support a company's online sales efforts. The production software experts have the corresponding need to offer their customers an optimal and frictionless online purchase experience, regardless of where they make the purchase from.
Additionally, as in other areas of software and services, subscriptions are making their way into the music world, requiring special functionality to manage the subscriptions as well as the recurring payments associated with those. To do this and more, DAW companies are turning to digital commerce and payments providers to support them in their efforts of selling software music products world-wide.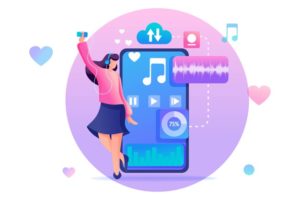 At 2Checkout, we are thrilled to work with several expert companies from the music industry.

  Image-Line is the proud creator of FL Studio, on the market for over 20 years and a valued long-term partner of ours. FL Studio is one of the world's most popular DAWs and has been used by some of the most creative artists, like TM88, Mesto, and the sadly passed Avicii.
Here's FL Studio's perspective on the 2Checkout partnership and why they chose to work with us:
FL Studio Expands International Sales via Multiple Channels
"We are dealing with international markets and there's simply too much regulation and compliance related to payments, sales taxation, VAT and so on, that we'd need to stay up to date with. We don't want to spread ourselves thin, so outsourcing all payment and order processing to 2Checkout is a big advantage. They are not only helping us stay compliant in all the markets that we are selling into; they are also helping us optimize the purchase funnel, improving shopper experience. Another big plus is managing all sales channel from within the same platform: online direct, resellers and distributors, as well as both digital and physical goods," said Kim De Meyst, Executive Management at Image-Line, creator of FL Studio.
The next example is Audio Modeling, who has recently switched to 2Checkout in order to leverage its flexible digital commerce platform and accelerate speed to market with out-of-the-box marketing and commerce capabilities.
Audio Modeling enhances digital commerce operations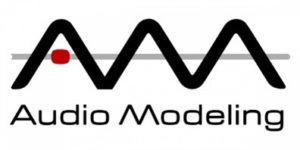 Audio Modeling creates multi-vector expressive acoustic virtual instruments and distributes advanced technological solutions for musicians, composers, and producers, specifically using expressive virtual instruments and live-show solutions. The company was looking to enhance customer experience and respond faster to market needs, while better employing internal resources.
Since the switch to 2Checkout, Audio Modeling has improved its operations in several areas:
The partnership has enabled the company to run multi-faceted promotional campaigns and optimize the online shopping cart through advanced recovery options.
Empowered with best practices from the 2Checkout team, the company has optimized every aspect of commerce, including conversion rate uplift, for a frictionless purchase process across all international markets.
2Checkout's Avangate Monetization Platform has given Audio Modeling greater visibility into its online channel, with more flexible reporting, robust order tracking, and improved analytics.
"Our business team has a lot of freedom to implement digital commerce initiatives quickly and easily, with immediate visibility over results," says Simone Capitani, Partner and Chief Experience Officer at Audio Modeling, about the switch to 2Checkout.
"We now have more control over the customer experience and can drive it according to our desired strategy. The fact that we are selling internationally in a very localized way, without worrying about sales taxation or compliance, is another big plus," Simone added.
"The 2Checkout team has provided great support for our initiatives, and we couldn't be happier with the results."
Reveal Sound optimized eCommerce and operational metrics

  Our third example today, Reveal Sound,  with its flagship product Spire, is a software polyphonic synthesizer that combines a powerful sound engine, a flexible modulation architecture, and a logical graphical interface for ease of use. Famous artists who have used Spire include Armin van Buuren, Jean-Michel Jarre, Ferry Corsten, Hardwell, Da Hool, Orjan Nilsen, and others.
2Checkout's solution has provided Reveal Sound with dramatically optimized support for their digital commerce endeavors:
Inline Cart, 2Checkout's new ordering engine, has seamlessly integrated with Reveal's website to significantly streamline the buying process and improve conversion rates.
The partnership has helped offload Reveal's back-office sales tax management and compliance and has made it quick and easy for the company to launch new products at a global level.
The platform has provided improved international shopper support via multiple channels.
The Reveal Sound team is now able to configure pricing and packaging efficiently and go to market quickly.
"Each client is unique in the way they operate internally and how they go to market. We offer our customers the complete flexibility to use whatever payment or business model that works best for them, which provides additional operational agility. We are pleased to see Reveal Sound leverage our modular platform to optimize its purchase flows and improve go-to-market-initiatives across the globe," said Laurentiu Ghenciu, Global Vice President of Digital Business at Verifone.
For more details about 2Checkout's Avangate Monetization Platform and customer success stories, visit the company's website.