With Thanksgiving a few weeks away, merchants, affiliates and shoppers are preparing for the deals frenzy that the shopping season kick off will bring.
First and foremost, the main idea of this post is never too early to start preparing for the shopping season and especially for Black Friday, so let's get the ball rolling!
Decide in advance on which products you are going to promote  
If the merchants or networks haven't yet made their promotions calendar public then it's time you reach out to your Affiliate Manager to discuss about their upcoming offers.
You're not yet sure the products you are going to push for Black Friday or December Sales?
Then you should hurry up and start deciding which your strategy is, whether you will push the traditional door busters, experiment with a new product, niche, or go with all at the same time.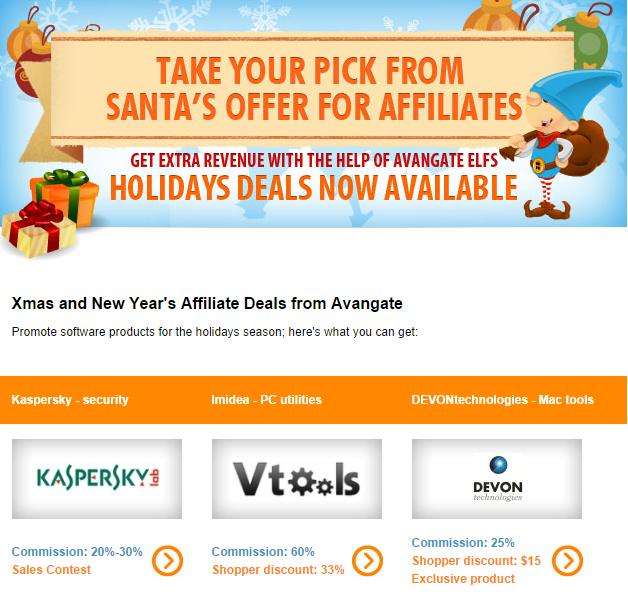 Tip
Though looking at the statistics of your holiday's sales for the last 2 or 3 years is not at all a bad idea, don't be afraid to experiment with new products. It's very likely that this time of year you discover interesting affiliate programs and new merchants pushing competitive commissions and deals to affiliates in order to get them on board.
Update your marketing creative base
Whether you are doing everything in-house or you are outsourcing it, take care that you have everything marketing creative related ready, tested and optimized. In function of the actions you are planning to take, this should comprise a set of banners and visuals for your websites, display, retargeting or email campaigns and/ or a new copy for your search ads.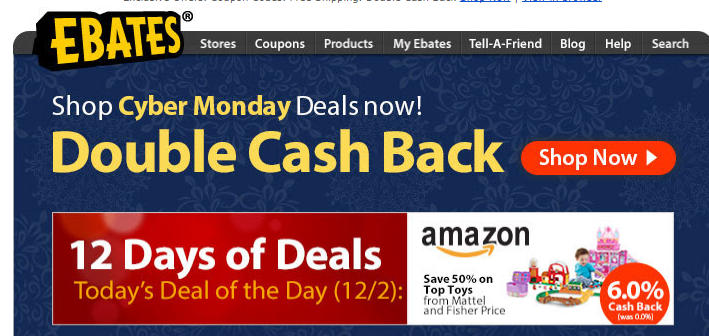 Email template For the Winter Holidays campaign – Ebates, December 2013
Tip
Make sure to have a coherency between all channels you will be using so that you will not be in the situation where the banners used for retargeting website visitors will be the same ones that you used for the Spring Clearance campaign.
Strategize your online marketing tactics & spending
Needless to say that starting this month, the internet users will start being bombed with commercials and promo messages on ALL channels available. Thus, you should evaluate your traffic strengths and budget and rationalize your online marketing spending in order push the most of it to that channel that helps you capture the best converting traffic.
Obviously all that will depend a lot on the profile of each affiliate marketer so if for example you are one of that publishers that gathered a large community on Social Media you should definitely look at allocating some extra resources in that direction. Sweepstakes, exclusive coupons and gifts redeems are already a must and marketers should be using their creativity and budgets for pushing them in front of the savvy shoppers.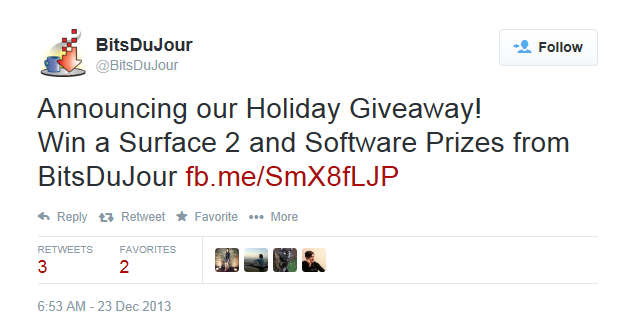 Tip
Take into consideration alternatives to the mainstream traffic sources. For example if you are usually running your SEM campaigns on AdWords, why don't you add Bing or 7search as a less expensive alternative?
 Once you have checked the points above (or at least the ones most relevant for your business) get started, now, the Black Friday is on November 28th!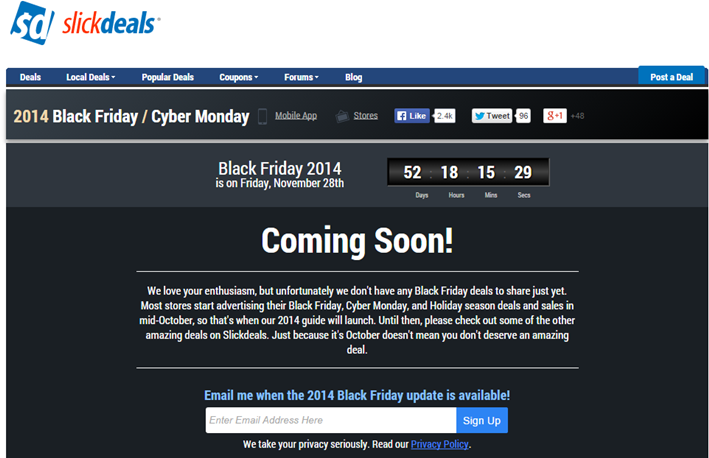 Tip
Though the merchants deals may not yet be available consider giving the start with a teasing campaign. Create a Black Friday, Cyber Monday or Christmas Sales 2014 page on your website, make it visible and invite your website visitors to subscribe to a special emailing list that you can then use for specific campaigns.