We're just a few days away from SaaStr Europa 2019, and we couldn't be more excited!
The 2Checkout team attended this year's SaaStr Annual, as well, and loved it! We had lots of productive conversations about payments, growing SaaS businesses, optimizing subscriptions, and how we can help global businesses become better, more mature companies.
SaaStr Europa 2019 is returning to Paris and it's said to be their biggest European event so far.
You don't have to believe me—just take a look at the numbers. In 2018, over 1,500 SaaS leaders and founders attended. Now with over 2,500 teams already signed up, SaaStr Europa is officially SOLD OUT. But they do have a waiting list, so make sure to put your name on it right now!
Epic Sessions
Two full days await, with 200% more content than last year. What does that mean?
There will be some pretty amazing sessions, led by top-notch experts, that will help you sharpen your skills with new ideas, tips, and tactics. Of the many exceptional sessions, here are the ones we're particularly excited to see:
7 Tips and Tricks to Having Happy Customers at Scale, with New Relic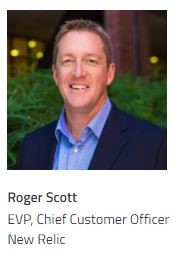 Wednesday, June 12, 2:00 PM
Customer expectations are at an all-time high, making it more and more difficult for companies to please them. Companies who understand their customers well are the ones who rise to the top over their competitors.
New Relic, provider of real-time insights for software-driven businesses has this formula figured out. Hear from Roger Scott, New Relic's EVP and Chief Customer Officer as he shares his 7 tips and tricks for keeping your customers happy— and how to do so on a large scale.
The Insider's Guide to Getting More Leads – This Quarter, with Twilio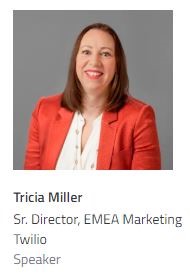 Wednesday, June 12, 2:45 PM
Join Tricia Miller, Sr. Director of EMEA Marketing at Twilio, and peek into an insider's guide to getting more leads. During her tenure in marketing, Tricia has worked with a wide range of companies from early-stage startups to multi-billion dollar corporations.
In this session she will discuss how to create highly targeted marketing programs that will reach senior decision makers within the tech industry, and how to create and execute integrated demand creation strategies for maximized leads.
The Top 10 Things You Can Do to Get to $10M ARR Faster, with Jason Lemkin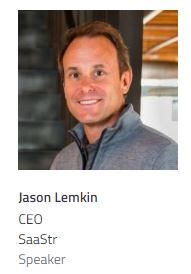 Thursday, June 13, 10:45 AM
SaaStr Founder Jason Lemkin shares tips and common mistakes to getting from $1m to $10m in ARR faster. Who should you hire and when? Should you take VC funding now, later, or not at all? Jason narrows down the top ten tactical things to do to get from $0 to $10M in ARR.
Freemium at Scale, with Typeform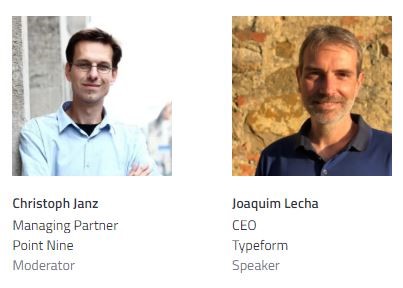 Thursday, June 13, 2:00 PM
Freemium can help software companies gain users quickly—but what happens when it's time to scale back or up? Free services must meet users' basic needs, while also encouraging them to upgrade to the paid version once those basic needs are met. Join Joaquim Lecha, CEO at Typeform, and Christoph Janz, Managing Partner at Point Nine, as they delve into freemium at scale.
Mentorship Opportunities
While sessions are a key feature to this conference, being able to sit down with your peers and ask questions is something that you shouldn't miss!
The SaaStr team is organizing some great mentoring sessions, so sign up for a seat at the table here. Each mentor will host a table of ten seats and will present on a specific topic and open the floor up to questions.
There will be ten simultaneous mentorships happening, so make sure you book your seat in advance.
Come Meet the 2Checkout Team
Be sure to drop by 2Checkout Booth #10. We'd love to get to meet you, listen to your stories, perspectives, struggles and success stories, future projects, and innovative ideas. And not to spill the beans or anything, but there will be lots of cool swag at our booth, so come say hi!
Wrapping up, we are very excited to sponsor this year's event. Schedule a meeting with our team to chat about how we can help your business quickly expand internationally and the best ways to optimize recurring revenue streams across channels.